These 10 cost-trimming tips help make luxury more affordable.
By Suzanne Rowan Kelleher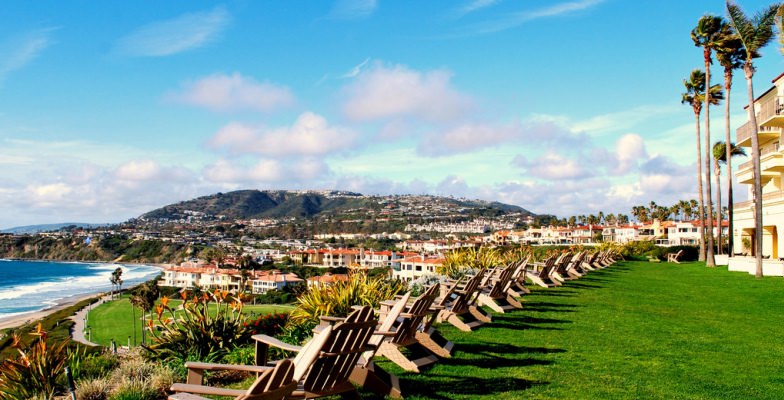 At the plush Ritz-Carlton Laguna Niguel in Southern California, families rave about the Ambassadors of the Environment program, whose adventures include whale-watching and botanist-led nature hikes.
Are your kids happiest in the water? The tony boutique resort of Little Dix Bay, in the British Virgin Islands, offers lessons in SCUBA, snorkeling, sailing, and deep-sea fishing—as well as a private crescent beach that's drop-dead-gorgeous.
The sluggish economy hasn't dampened our love affair with luxury resorts, but it has certainly shifted our priorities. It's no longer just about what we pay; it's what we get to do. And these days, the best luxury resorts are offering increasingly exceptional experiences that help create vivid vacation memories.
Luxury resorts are pricey, to be sure. But not all of their guests belong to the money-is-no-object set. Savvy parents know the difference between reckless spending and reasoned splurging, and have learned to make trade-offs that keep costs down while racking up memorable vacation experiences.
Love to live large but hate overspending? Here are 10 ways to trim costs at a luxury resort:
Be flexible with dates. If you've got your heart set on staying at a particular resort, realize that hotel rates are volatile and largely based upon occupancy rates. It's not unusual to see price fluctuations of hundreds of dollars, depending on whether you visit in low or high season. Always check a variety of dates to get a handle on when prices dip—is it midweek? Winter? Following a holiday? You may get a significantly better rate by shifting your arrival date by a few days or weeks, or postponing your stay by six months.
Focus on quality time. We've all checked into a beautiful hotel after a long day of traveling, too exhausted to do anything but flop into bed. Nobody wants to drop $400 on a throwaway night, so take a look at your travel schedule. If you'll be arriving late, consider spending your first night in a nearby chain hotel and moving into your plush resort the next morning. It's likely your room won't be ready until afternoon, but your family can use the resort's pool and other facilities right from go.
At the tail end of your trip, consider the departure time of your flight home. If it's before 10am, think about spending your last night at a more affordably priced hotel near the airport. When you check out of the luxury resort, stow your luggage with the baggage clerk—but by all means, feel free to hang out at the pool or beach all day before heading to your airport digs.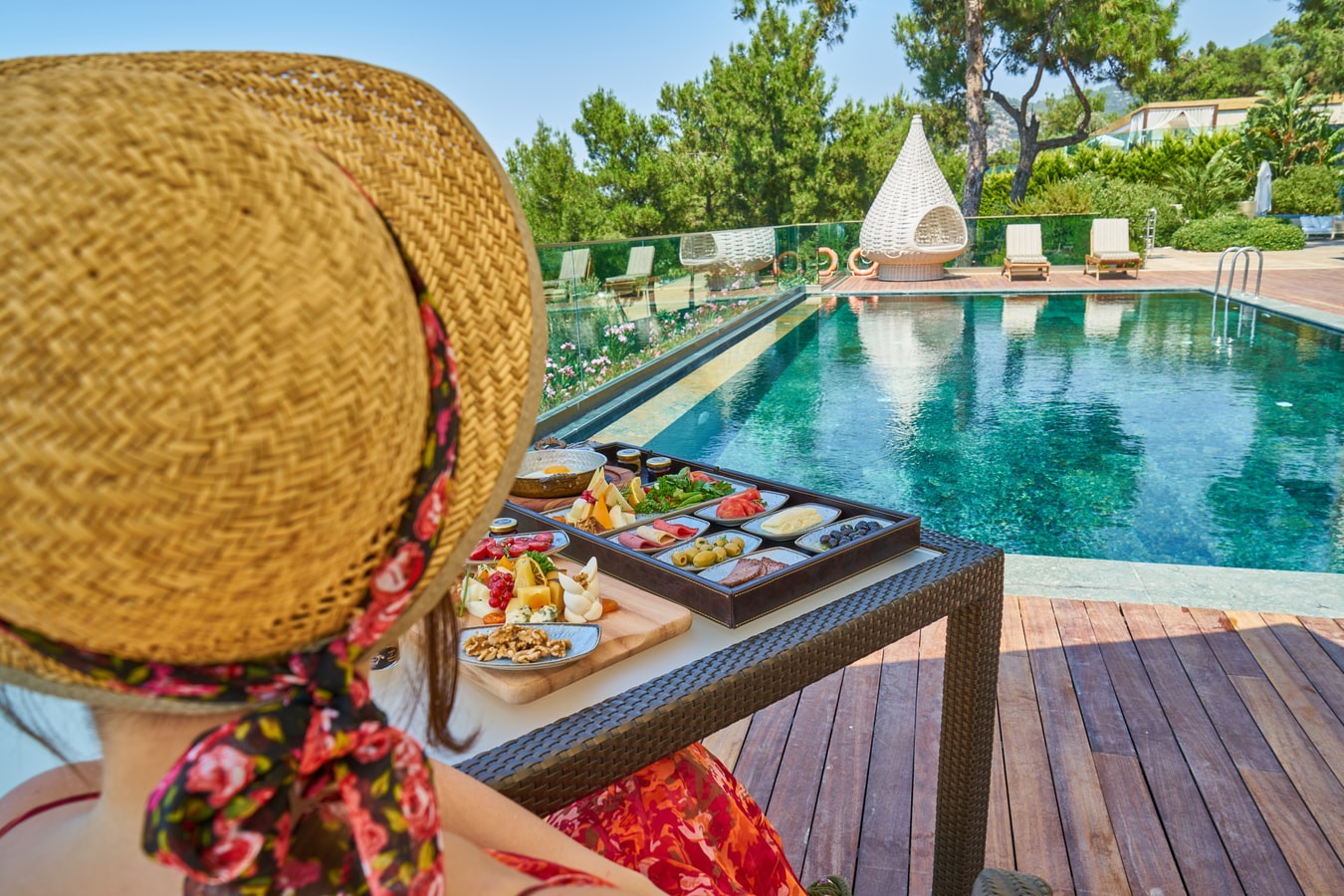 Unsplash: engin akyurt
Sightsee somewhere else. To get your money's worth at a plush property, you need a chunk of time to lap up the amazing pool, manicured grounds, fabulous spa, and myriad other marvelous enticements. Want to explore the environs? No sense paying for resort amenities you can't use while you're out and about. Instead, book a less expensive hotel for two or three nights and get in all your sightseeing. Once you transfer to your luxury digs, stay put and enjoy the pampered life.
Settle for an okay view. Admittedly, it's beyond fabulous to watch the sun set over the ocean from your balcony—but you'll pay dearly for it. A room with a killer view at a marquee destination resort can cost 25 to 30 percent more per night than an identical room with a so-so vista. As you explore the property, you'll have plenty of opportunity to enjoy the surroundings and take in a few of those gorgeous sunsets without paying extra for the privilege.
Embrace what's included. Take time to familiarize yourself with the resort's list of inclusive amenities and recreational pursuits. Then commit to taking advantage of everything that's remotely appealing before you start shelling out for non-inclusive options.
Schedule your splurges. Putting your money into truly outstanding offerings—swimming with dolphins, snorkeling with stingrays, zip-lining over a forest canopy, learning to surf—is never money wasted. Those experiences will likely be the highlight of your trip, and fondly recounted by your kids years from now. If your budget allows for a premium experience or two, decide in advance what you will purchase and, for goodness sake, enjoy looking forward to it.
Enjoy a local breakfast. It's beyond rare to find a luxury resort that offers a free or cheap breakfast. Very often, a family of four can pay $100 for a perfectly prepared, beautifully presented, but basic breakfast. Instead, scout around for a local coffee shop or diner that can be your go-to morning eatery. Or, if your room has a fridge, find a nearby grocery and pick up some pastries, fruit, yogurt, milk, and juice the night before. Then start your day with an in-room picnic.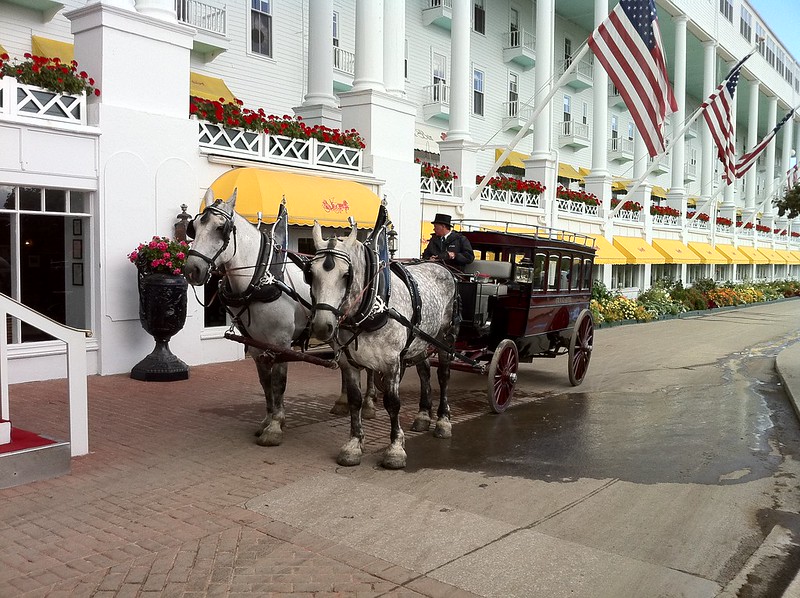 Spring for a fancy lunch. Dying to try the chef's world-famous bouillabaisse? It's likely that the restaurant's lunch and dinner menus are fairly similar, but prices are considerably lower at lunch. The ambience is undoubtedly less formal and more kid-friendly then, too.
Bring your own beach gear. Luxury oceanfront resorts offer ample ways to have fun in the sun, but guests can end up paying through the nose. Before renting snorkel equipment or boogie boards from the resort—sometimes at an hourly rate—find a local store and buy your own gear. Your kids get unlimited time with their beach toys, and you'll spend less in the long run. Don't want to lug the stuff home? On your last day, offer your toys to another family and ask them to pay it forward when they leave.
Stay out of the gift shop. Those souvenirs in the hotel store come with a big markup. Look for local dollar stores or groceries for t-shirts, hats and other we-were-here purchases.
Click to rate this post!
[Total:

0

Average:

0

]