Great healthy snack recipes for kids who go wherever you go.
By Lily Aronin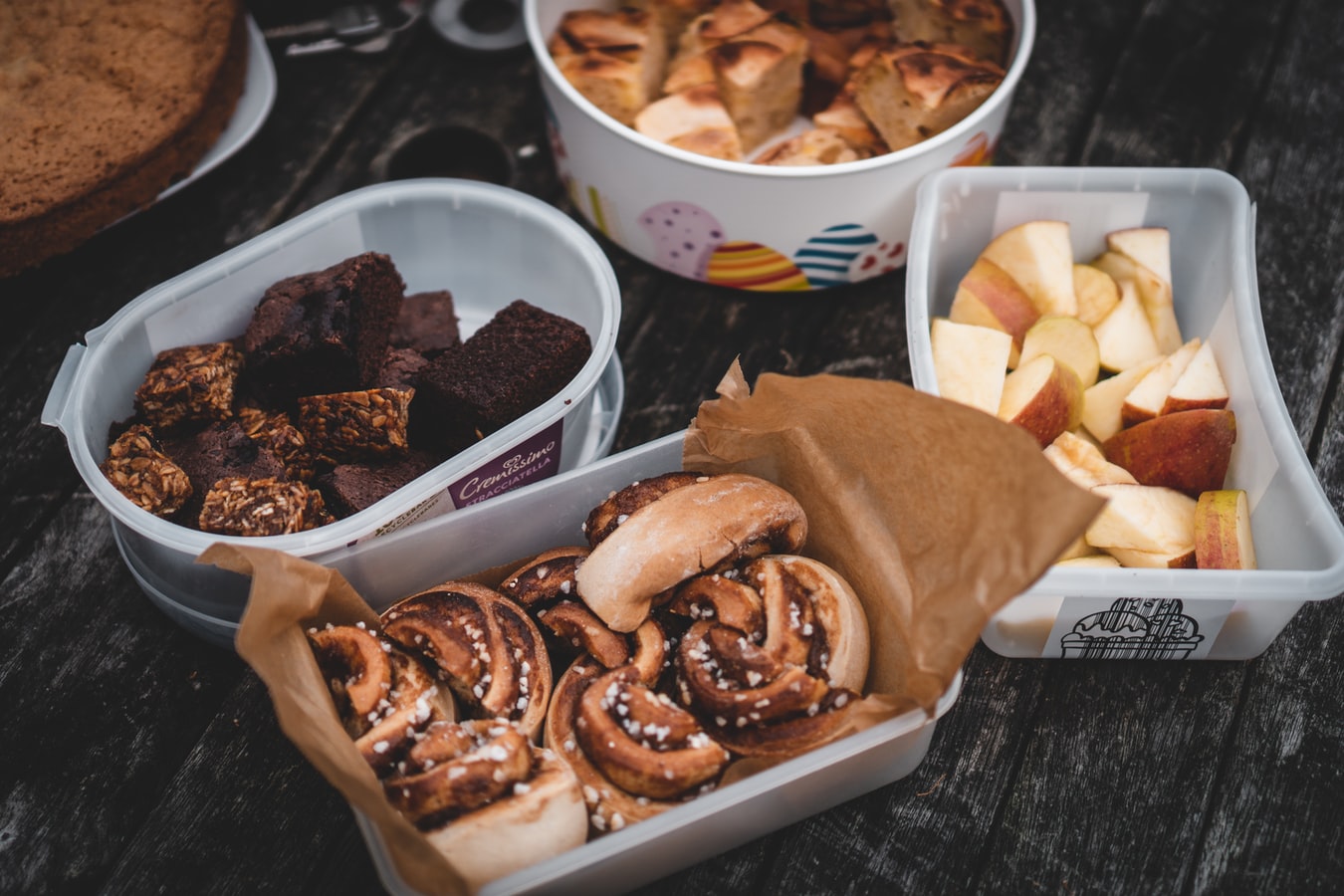 Make on-the-go snacks for kids on the go. (Unsplash: Jonathan Kemper)
As a modern mom I am always on the move with my kids, and it is more than just soccer practice. There are errands, appointments, extra curriculum activities and carpool, which take up a lot of our time, time when all of us need an energizing snack. My favorite on the go snacks are the ones that double as rainy day or quiet afternoon activities for the kids themselves. I do enough cooking, and healthy treats that kids can make themselves are a big help to the entire family.
ENERGY BITES
Energy Bites come in so many different flavors and are a no-bake recipe that my 9-year-old can make on his own and the whole family can enjoy. They are full of Omega 3 fats in the flax or chia seeds. These are key brain fats for the balance of mood, concentration and lasting energy. They are also the healthiest fats known to nutritionists and help to lower bad cholesterol, raise good cholesterol and balance blood sugar – everything we need at every age after 2 pm.
Energy Bites come in all kinds of flavors like cookie dough, carrot cake, apple cinnamon and lemon poppy seed. Here is my favorite, the chocolate brownie:
Chocolate Brownie Bites (Per serving 45 gm. Calories 183, Fat 6.7, carbohydrate 25.5 gm, Fiber 3.9 gm, Protein 6.0 gm.)
Makes 20 servings. Takes 15 minutes.
Ingredients:
3 cups quick cook oats (uncooked)
1/3 cup cacao powder
1/2 cup natural peanut butter
1/8 teaspoon salt
1/2 cup honey
1/2 cup ground flax seed
1/2 cup 60% cacao chocolate chips
1/4 cup chopped walnuts
1/3 cup chia seeds
Preparation:
Mix well the wet and dry ingredients.
Fold in chopped nuts and chips.
Roll into balls.
Freeze on a baking sheet, then move into a container. Store for up to 6 months in the freezer.
You can enjoy them at room temperature or in a cooler bag or lunch box for 12 hours.
(MORE: Find out how to eat healthy while traveling in New York City.)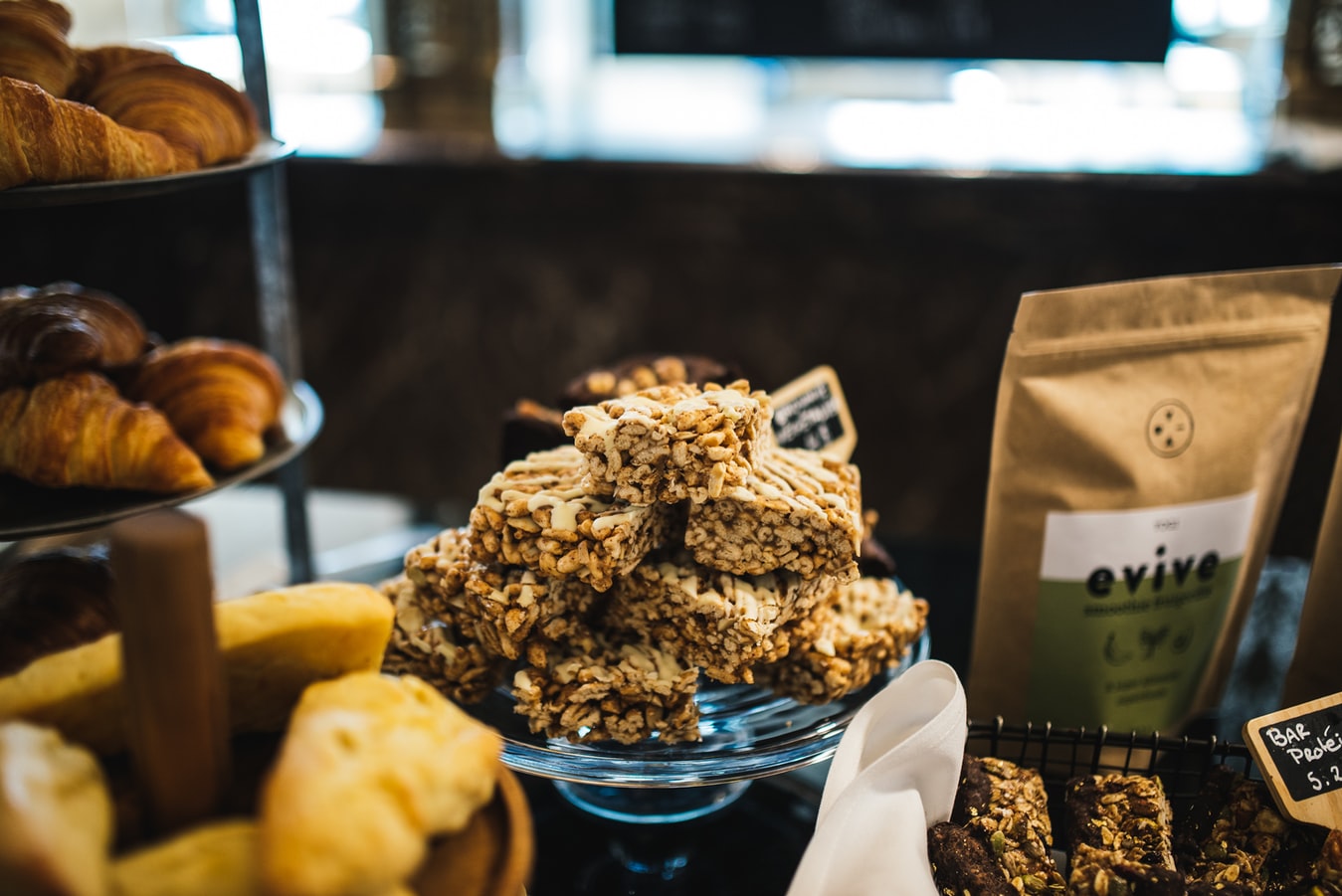 Chewy Quinoa Granola Bars (Unsplash: Jade Wulfraat)
Another great recipe for an afternoon on the go snack are these addictive Chewy Quinoa Granola bars adapted from the site PickyEaterLunchBox.com .
These are great to make with children of any age or for teens and tweens to make with friends, since they do require baking. The plus is that you bake them in one sheet pan and then slice and wrap, so they are very low maintenance and not messy. These bars can be easily Gluten free as long as you use Gluten free oats. They also have a good amount of protein and fiber. These bars also boast those heart healthy omega 3 fats but are higher in natural sugars and carbohydrates, so they are serious energy boosters for sporty kids or active moms.
Chewy Quinoa Granola Bars (Per serving 40 gm. Calories 167, fat 7.8 gm, carbohydrates 21.6 gm, fiber 2.1 gm, protein 4 gm.)
Makes 18. Preparation/cooking time 30 minutes, set time a few hours.
Ingredients:
2 1/2 cups old-fashioned rolled oats
1/2 cup sliced almonds
1/4 cup white quinoa
1/2 cup dried cherries, chopped
1/3 cup honey
1/3 cup almond butter (or nut butter of your choice)
1/4 cup unsalted butter, cut into pats
1/4 cup raw or turbinado
1/2 teaspoon salt
1/2 teaspoon vanilla extract
1/3 cup mini chocolate chips
Preparation:
Preheat the oven to 350°F and line an 8 x 8-inch square baking pan with parchment paper—cut the piece big enough to have paper hanging over the sides a bit.
Spread oats, almonds, and quinoa in a rimmed baking sheet. Bake for 8-10 minutes, shaking and stirring once or twice, until oats and almonds are golden-brown. Transfer to a large mixing bowl and stir in the dried cherries.
Put the honey, nut butter, unsalted butter, brown sugar, and salt into a small saucepan over medium heat. Cook, stirring occasionally, until fully combined and bubbly. Stir in the vanilla.
Pour the mixture over the contents of the mixing bowl and stir well—be careful, since that liquid is quite hot. Allow to cool slightly, then stir in all but a handful of the chocolate chips (set that handful aside). Don't worry if they melt a bit.
Transfer the mixture to the prepared baking pan. Spread as evenly as you can, then lay a piece of parchment paper over the top and press with your hands—smooth and flatten firmly. Don't be afraid to press hard, in order to create solid bars that won't fall apart. Remove the parchment and scatter the remaining chocolate chips over the top of the bars.
Refrigerate until completely chilled, at least a few hours, then use the overhanging parchment paper to remove the entire block of bars at once.
Cut into 12 bars—I like to wrap them individually, to make them easy to toss into Harry's lunchbox, then store in an airtight container in the fridge. Straight from the fridge they're quite firm, but by lunchtime they're perfect. You could freeze them, too, and let them defrost in your kid's lunchbox.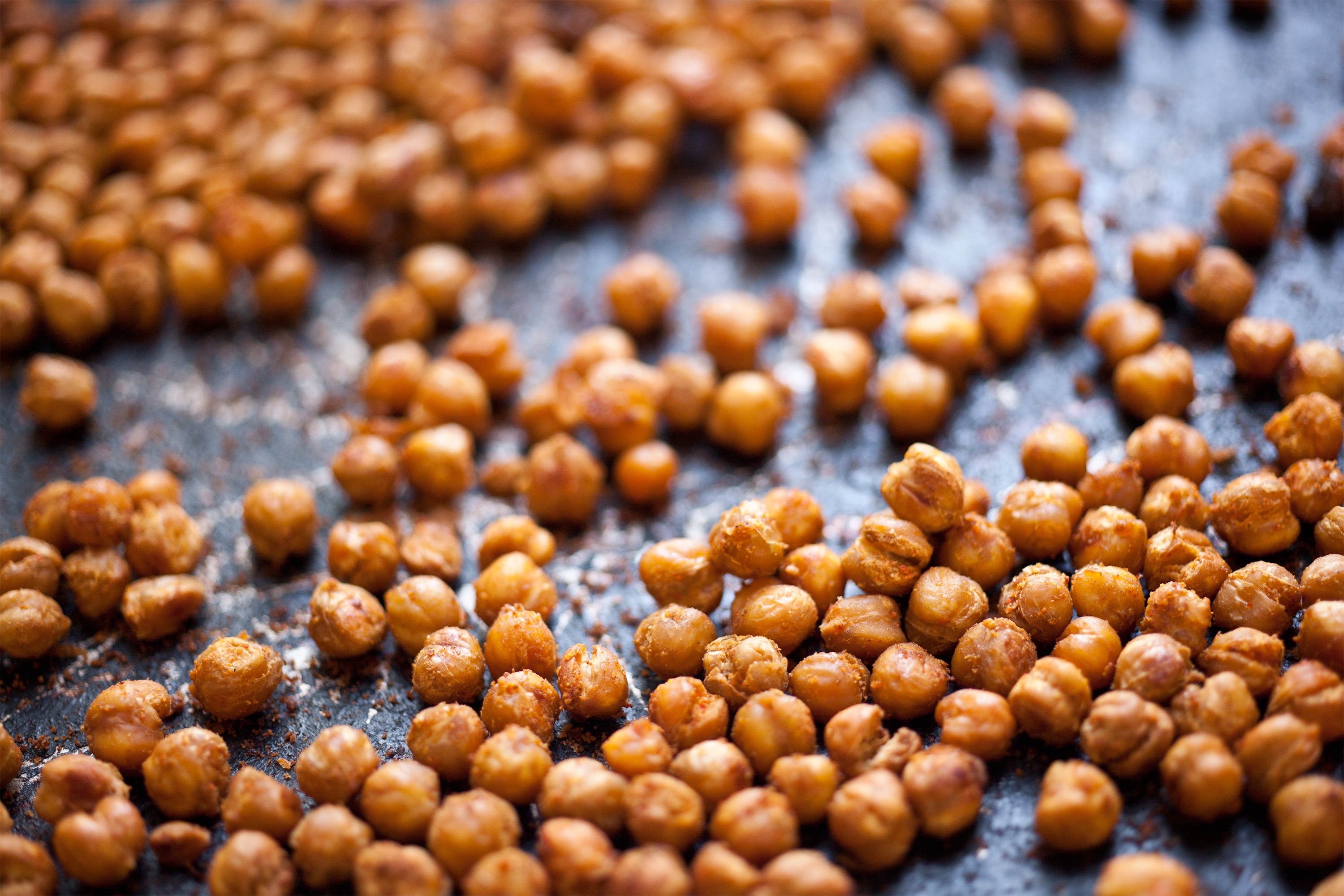 Roasted Garbanzo Beans (Photo: chrisrochelle)
If you are a savory snack lover, these no-effort seasoned snacks are an easy, no-fail recipe to make with toddlers or older children. Just beware of the choking hazard for kids under 3. You can vary the seasoning to fit your family favorite. Nothing beats the protein, fiber and healthy energy than the gluten free, vegan bean. In fact, by using olive oil for roasting, you match the health benefits of every sweet snack, without the hidden sugars.
Roasted Garbanzo Beans (Serving size 69 gm. Calories 263, fat 6.4gm, carbohydrate 40.4gm, fiber 11.6 gm, protein 12.9 gm)
Serves 12. Takes 15 minutes, 45 minutes baking.
Ingredients:
2 cans organic garbanzo beans
2 Tbsp Olive oil
salt to taste
1 tsp paprika
lemon/chopped cilantro
Preparation:
Preheat the oven to 440 F.
Drain beans and rinse with cold water. Drain and pat dry.
In a large mixing bowl, add the olive oil and toss with the seasonings. Or swap seasonings for your favorite spice mix, like italian herb, pumpkin pie spice or pizza spice. Line a baking sheet with baking paper. Spread the beans in a single layer and bake for 40-45 minutes until the beans are dried and crunchy.
These will last a week in a sealed container, but trust me they won't be around that long.
(MORE: Look for great, kid-friendly food places to take the kids to on your family getaway.)
ON THE ROAD
The all-around healthiest snack between meals is always straight from the ground, fruits and vegetables. The key to bringing them along is a cooler bag for your car. You can stock sugar snap peas, baby carrots, mini persian cucumbers, cherry tomatoes, grapes and apples with no work and get the worlds best source of energy and nutrients with the fewest calories. Sabra even makes single serving hummus containers to make dipping on the go even easier. You may not prepare this snack with your kids, but they are great for you and your kids to manage your total daily energy and vegetable intake alongside the recipes above. With sweet, savory and colorful food covered, you are definitely ready to hit the road.
Lily Aronin contributed this to MiniTime.