Mardi Gras with kids
By Mimi Slawoff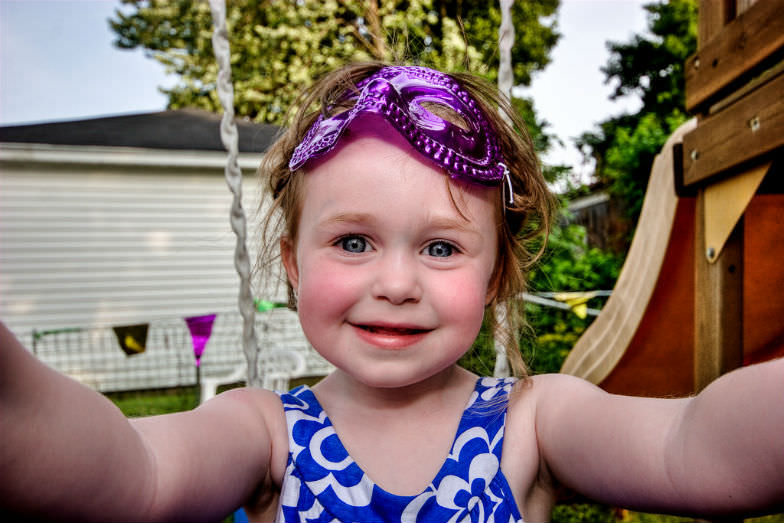 Celebrate Mardi Gras for families at these six kid-friendly events. (Flickr: Alan Strakey)
Mardi Gras typically brings to mind drinking in the streets and wild parties. However, there are many family-friendly Mardi Gras events around the country. Mardi Gras—French for "Fat Tuesday"—reflects the practice of the last night of eating rich foods before the ritual fasting of the Lenten season. With that in mind, it makes sense that Mardi Gras for families is actually popular in towns small and large.
Often these Mardi Gras festivities, which include colorful beads, parades and balls, continue for two weeks. Themed krewes—groups of revelers—band together to host parade floats, contests and many events for the Carnival season. Many participants don creative costumes and masks in the traditional green, purple and gold colors of Mardi Gras. Kids love collecting bead necklaces tossed during parades. Here's a sampling of family-friendly Mardi Gras festivities around the country.
(MORE: Wonderful New Orleans Hotels That Are Easy on the Budget)
Mardi Gras for Families Near New Orleans
Family Gras 2017, LA.This family-friendly celebration in Metairie features parades and free outdoor concerts along Veterans Memorial Boulevard on February 17 – 19. Themed costume nights and a kids' zone make this a great alternative Mardi Gras for families. Costume nights start Friday with fun and creative attire. Don your purple, green and gold for Carnival Saturday then wear the colors of your favorite team for Sports Sunday. Savor Louisiana bread pudding, king cake and other goodies.
Mobile Mardi Gras, AL. Although Mardi Gras is practically synonymous with New Orleans, the first such celebration actually took place in Mobile in 1703. Mobile's family-friendly Mardi Gras features floats, marching bands, parties and parades from February 10 to Fat Tuesday, February 28. Kids love scooping up Moon Pies, beads and trinkets. Be sure to check out the Mobile Carnival Museum displaying royal robes, crowns and scepters.
Mardi Gras for Families in the Southwest and the West Coast
28th Annual Mardi Gras Celebration, Los Angeles. Dress up your pooch and compete for prizes in the 10th Pet Parade and Costume Contest. This year, the annual event takes place on February 25 at the Original Farmers Market. Mardi Gras for families continues with New Orleans and Zydeco music, strolling parade bands, bead tossing, and children's activities through February 28.
Mardi Gras in the Mountains, NM. Ski during the day. Then bundle up for the family-friendly Nightmare on Main Street celebration at the Red River Ski Area from February 23 through 28. Mardi Gras for families boasts a week of bead tossing, a kids' costume parade and a downhill gator race. Red River's Mardi Gras kicks off with an evening parade, bonfire, and loads of shrimp, gumbo and other Cajun/Creole grub.
(MORE: 5 Things to Do on Valentine's Day in Paris with Kids)
Mardi Gras for Families in the Southeast
Mardi Gras Grand Celebration, Universal Studios Orlando. Mardi Gras for families is celebrated with a number of events from February through May. The family-favorite theme park keeps the party going with family-friendly parades and concerts. Of course, a custom "French Quarter Courtyard" with authentic New Orleans cuisine is also on hand.
Pensacola Mardi Gras, FL. Dating back to 1874, Florida's Mardi Gras for families takes place throughout February in historic downtown Pensacola. The family-friendly Grand Mardi Gras Parade features local krewes, marching bands and scouts. There's also a children's viewing area with food, face painting and entertainment on February 25.
Mimi Slawoff of Planetfamilytravel contributed this to MiniTime. She is a Los Angeles-based journalist and a seasoned family travel expert who explores the world with her three children and writes about their journeys.