Discover kid-friendly attractions and activities in this piece of paradise.
By Ashley DeMello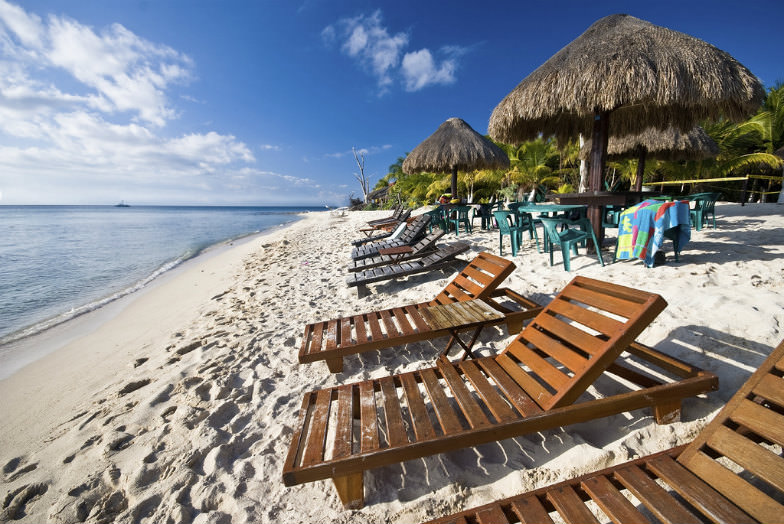 Beach Cozumel, Riviera Maya (Flickr: Grand Velas Riviera Maya Resort)
Filled with ancient ruins, spectacular beaches and an abundance of tropical flora and fauna, finding things to do in Riviera Maya for all sorts of travelers, including families with kids, is easy. This kid-friendly region of Mexico extends from around Cancun in the north to about the Sian Ka'an Reserve in the south.
Colectivos (mini-buses) and taxis are easy ways to get to Riviera Maya activities, or you can rent a car if you think you'll be comfortable driving on an unfamiliar road system. To prepare for a day in this region, pack plenty of bottled water for the whole family. Also, carry some loose change, since public restrooms commonly charge a fee for use and even charge for toilet paper. If you plan to spend any time in the water around here, help preserve the delicate ecosystems by using natural sunscreens.
Build a Sand Castle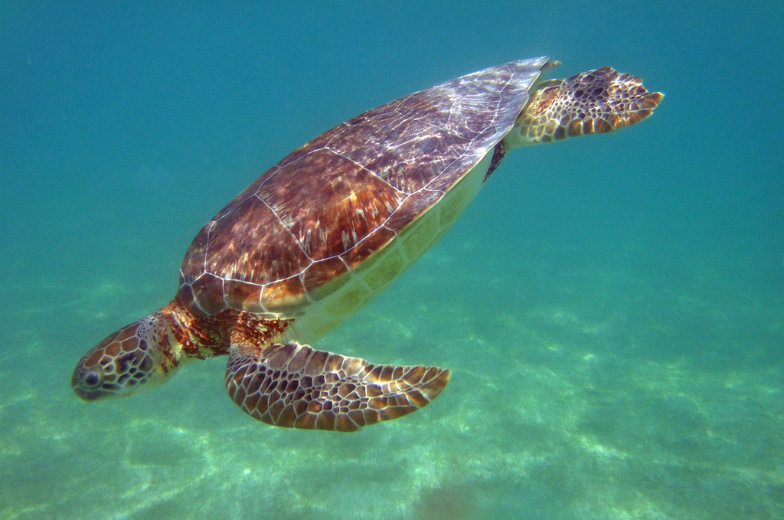 Sea Turtle at Akumal Beach (Flickr: Allen McGregor)
The beaches in the region are famous for soft white sand and light blue water. The Mesoamerican Barrier Reef System creates a shallow, gentle and warm environment that makes it especially kid-friendly. Akumal Beach is a popular Riviera Maya attraction between Tulum and Cozumel. Anytime you snorkel here, you're very likely to spot sea turtles, stingrays and other stunning tropical creatures that hang out within thirty feet of the shoreline. Load up on snacks in the morning at the Super Chomak grocery store so you may spend an uninterrupted day on the sand. It sits just outside the entrance to the park.
(MORE: See our recommended kid-friendly hotels in Riviera Maya.)
Visit the Parks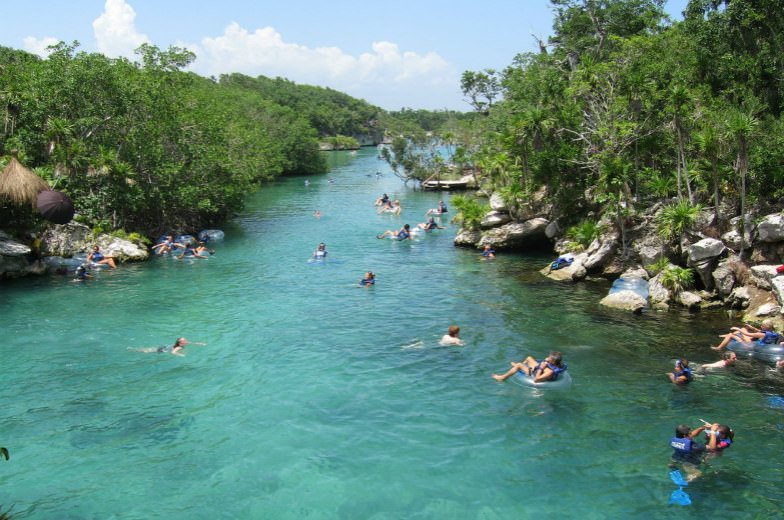 Xel-Ha Tubing (Flickr: Drew and Merissa)
When discussing things to do in Riviera Maya with the family, the local ecology- and archaeology-themed amusement parks should be part of the conversation. Xel-Ha Park, situated about 30 minutes south of Cozumel, has plenty of water activities for bigger kids and adults, such as snorkeling tours, cliff jumps, zip-lines and jungle hikes. For smaller ones, Xel-Ha has an impressive play area with playground equipment, a wading pool and art activities. Families can easily spend a day or two at this park. To simplify planning, you might want to consider booking an all-inclusive tour, which bundles meals and snacks with your admission. Make the trip even easier by staying at a kid-friendly hotelthat is just blocks away.
Explore the Ruins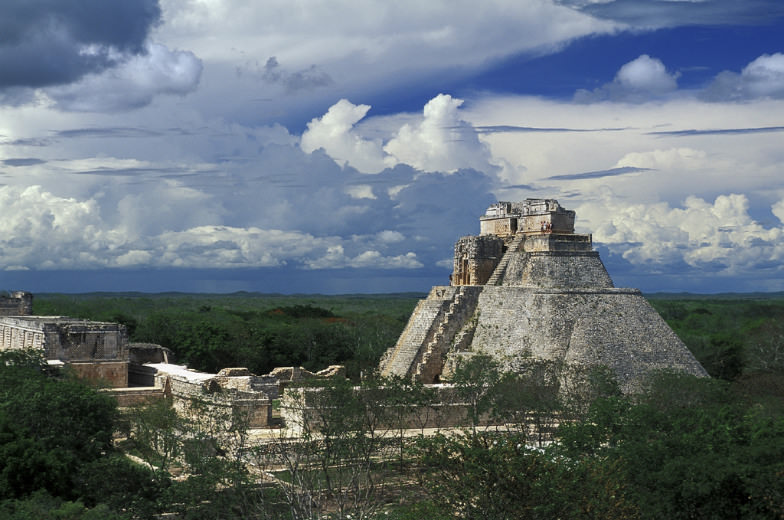 Uxmal Pyramid (Flickr: Grand Velas Riviera Maya Resort)
For breathtaking photo opportunities as well as authentic ruins, the Tulum Mayan ruins are an awesome destination around 10 miles south of Xel-Ha. The site features ruins of a pre-Colombian walled city that once served as the Mayan's seaport for trading turquoise and jade.
(MORE: Find out what other Minitimers did during their Riviera Maya vacation.)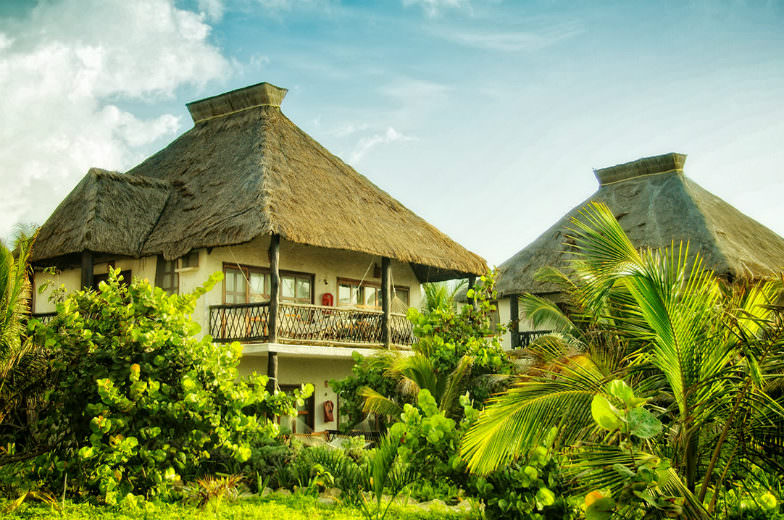 The most popular spot here is the Castillo, access to which requires navigating a fairly steep stairwell that might be challenging if you're carrying toddlers or infants. However, the sun-whitened building overlooks Caribbean waters and a gorgeous sandy beach, so it's worth it if you have bigger kids and teens. Hire a guide and go early for a better experience. If you're looking for an alternative to the big resorts in your Riviera Maya excursion, Los Lirios Cabanas offers picturesque beachside lodgings.
Riviera Maya is a stunning destination to enjoy with your family. Visiting nearby Mayan ruins and partaking in outdoor adventures are wonderful ways to turn a family vacation into a memorable learning experience that will stay with your kids for the rest of their lives. There's a lot more to do in this tropical, south-of-the-border paradise than you might think, so plan ahead, do your research and get ready to blow your kids' minds!
Ashley DeMello contributed this to www.MiniTime.com