Bring the whole family and let the festivities begin! By MiniTime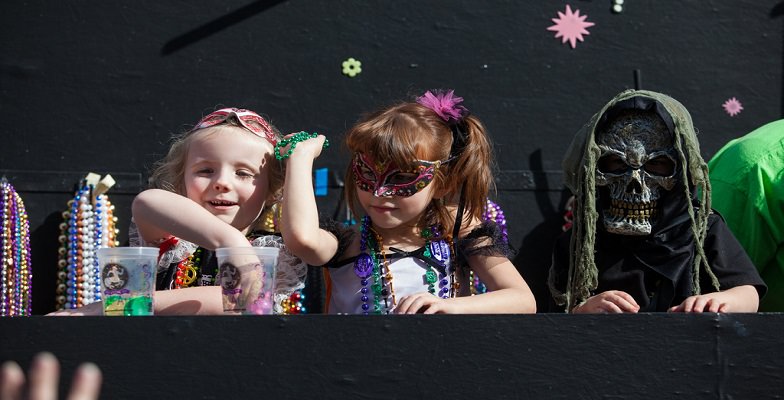 Flickr: shreveportbossier
Come and join the festivities at the annual event New Orleans' locals consider a celebration for families. It's Mardi Gras Festival time in Louisiana and kids are very much a welcome sight. Among the many reasons to visit New Orleans, the festival tops the list of the many kid-friendly places to go in the city of New Orleans. Attractions such as parade watching, historic sites, and behind-the-scenes tours await!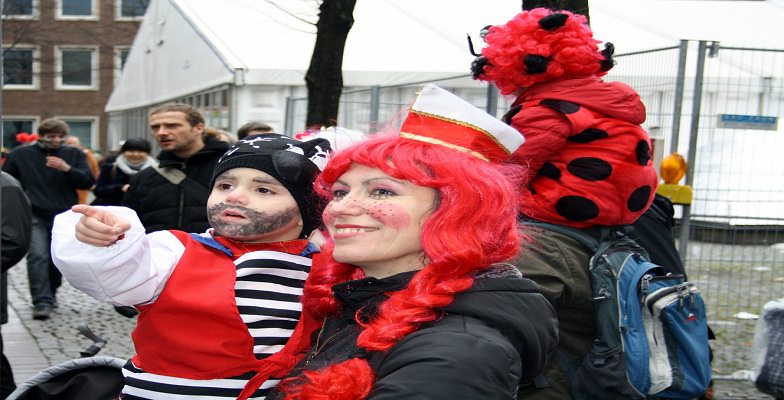 Flickr: haroldrcologne
To begin your trip in New Orleans, consider taking the Hop on Hop Off tour. It is a great way to get oriented! Large, red double decker buses give tours of the city and tell Mardi Gras fun facts along the way. You can either stay on for the whole ride or jump off when you hit an attraction of interest. When the next bus comes round, you can jump back on and continue the tour. Many kid-friendly hotels in New Orleans have access to these signature double-decker buses right outside their doors.
(MORE: View a family Trip Plan: 3 days in New Orleans with Kids.)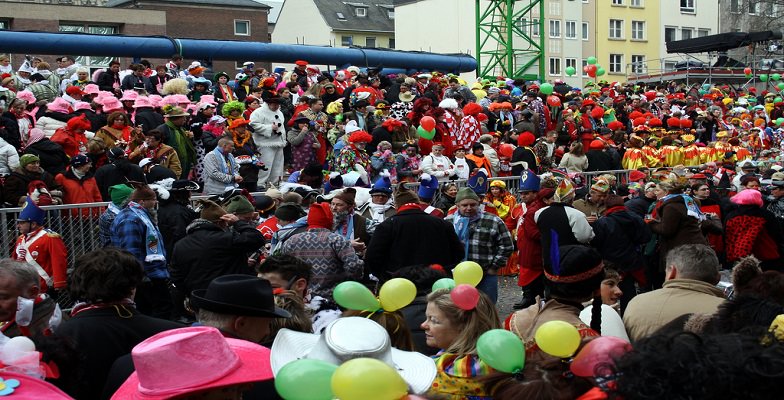 Flickr: haroldrcologne
If you are looking for kid-friendly places to go and stay on a budget, you will certainly be happy to find many free things to do in New Orleans. Many of the events during Mardi Gras are free of charge, like the parades. Be sure to bring or rent a ladder for the kids. Raising them above the crowd gives them a better chance to catch 'throws' from the floats going past.
Flickr: bitmask
As far as kid-friendly hotels go, consider staying at the InterContinental Hotel if you want a location right on the New Orleans Mardi Gras parade route. Attractions are plentiful around the area. As you make your plans to see the different family attractions in New Orleans, you will also want to find some daytime activities for the kids. One such daytime activity is the French Market, one of America's oldest marketplaces. Kids can find inexpensive souvenirs, fancy masks and many handmade articles. Wander over to Jackson Square and enjoy watching talented street musicians. Bring a picnic basket and have lunch in the park so your kids can take in the festive vibe.
(MORE: Find a kid-friendly hotel in New Orleans.)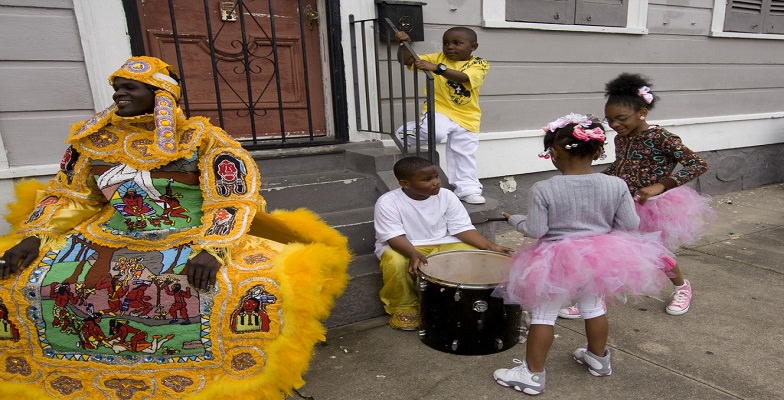 Flickr: Derek Bridges
A must-see kid-friendly place to go in New Orleans is Blaine Kern's Mardi Gras World. You and your family will have the unique opportunity to see how the floats are put together, up-close. The kids can even try on Mardi Gras festival costumes. Wear comfortable walking shoes because the facility is close to 400,000 square feet and full of beautiful flower displays and all types of animals created just for the parades.
So, make plans today to come to the Big Easy for Mardi Gras in 2014! Once you've planned your New Orleans family vacation, be ready for fun and surprises. Be sure to bring your camera, and a big bag to hold all the loot!