Find family fun outside the French Quarter By MiniTime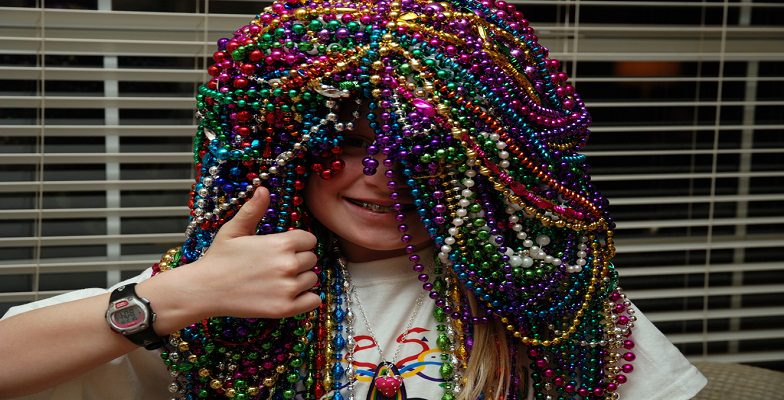 Flickr: Arkansas ShutterBug
There are tons of kid-friendly alternatives to the French Quarter on Mardi Gras in New Orleans! Whether you attend the colorful celebrations or relax at some of the city's classic destinations, there is something for everyone during the biggest event in the city. This festive event is really more about kids and family than it is the partying that goes on in the French Quarter, so pack your bags and get ready for a little fun with the kids in the Big Easy.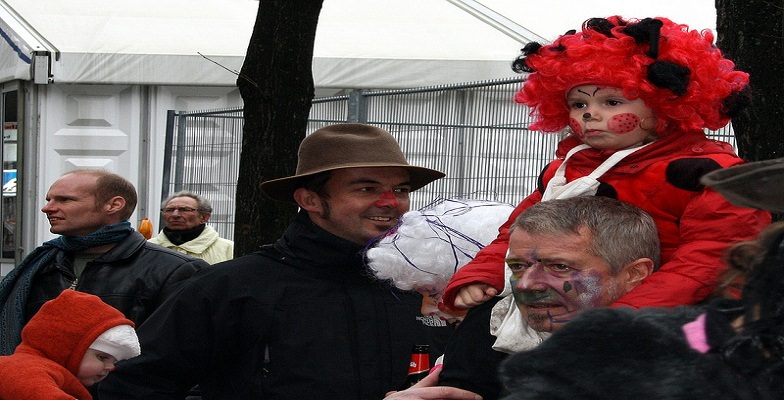 Flickr: Harold R Cologne
This year, the big day is Tuesday, March 4th. However, to truly experience all the festivities of Mardi Gras in New Orleans, plan to come a few days before because the party and parades start much earlier. Plan to stay an entire weekend so that the kids don't miss a moment of fun. Stick to the area on Veterans Memorial Boulevard, across from the Lakeside Shopping Center, and you'll find oodles of Mardi Gras activities for kids. Expect major entertainment from performers like Cowboy Mouth, Montgomery Gentry and other regional favorites. You can catch all of these performers at the Family Gras stages. Just remember, most of the kid-friendly alternatives to the French Quarter on Mardi Gras are near St. Charles Street and Veterans Memorial Boulevard.
(MORE: View a family Trip Plan: 3 days in New Orleans with kids.)
One of the best Mardi Gras activities for kidsis Blaine Kern's Mardi Gras World. You can visit this museum with your family to learn about the history of the celebration. Kids love seeing the elaborate costumes on display and the tours end with a sample of King Cake. It's the best spot in the city for Mardi Gras fun facts and family-photo opportunities!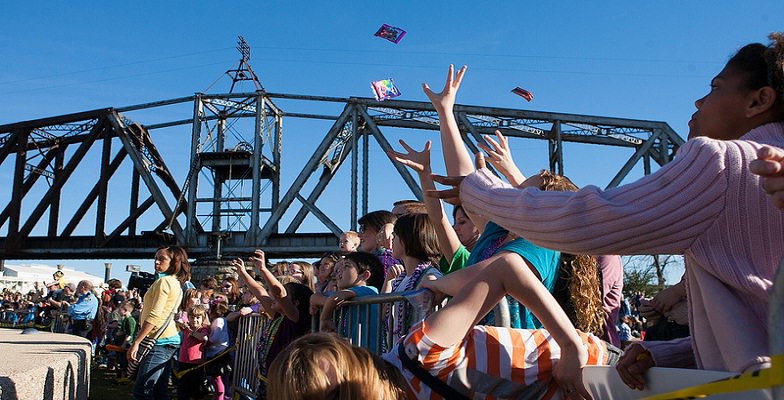 Flickr: Shreveport-Bossier
There are always great reasons to visit New Orleans, but Mardi Gras celebrations top the list. Not only will you find fun, family-friendly entertainment in the area, but you'll love the food too. Nothing beats a bowl of jambalaya from the Flambeau Food Court vendors. If your kids are feeling adventurous for Mardi Gras festival food, be sure to get them to try the local favorite, gator-on-a-stick! There are also free things to do in New Orleans during Mardi Gras, and the rest of the year too. Jackson Square and Royal Street are famous for street musicians.
(MORE: Find a kid-friendly hotel in New Orleans.)
Flickr: A. Strakey
You can still enjoy the French Quarter as a family, you just have to work around the raucouscrowds. For example, there are free tours that last 60 minutes and serve up to 25 visitors each morning, when the district is relatively peaceful. French Quarter carriage ridesare another way to enjoy this iconic neighborhood, gobefore the festivities begin or once they've wound down. Tour guides offer great advice on places to eat and shop! They might also offer ideas for unique Mardi Gras activities for kids.
If you are planning aNew Orleans family vacation during the city's biggest event of the year, be sure to check out the scheduled family events. This year, you can attend the best kid-friendly alternatives to the French Quarter during Mardi Gras near the Family Gras stages. Enjoy food vendors, live performers and the lively parade. You can catch tons of great entertainment that's safe, fun and appropriate for your whole family.