Family-friendly things to do in Marin County
By Kristi Marcelle
Family-Friendly Destinations
Just over the Golden Gate Bridge, Marin County offers the ultimate city escape for families seeking wide open spaces and adventures in nature. Marin County is where San Franciscans go to play on the weekends, relishing pastoral scenes of animals grazing, farm-fresh dining and foodie experiences. Add a visit to Marin County into a vacation to San Francisco with kids for a Bay Area urban and country mix.
Muir Woods
The popular and most well-known Marin attraction is Muir Woods National Monument. Centuries old coastal Redwood trees tower several hundred feet above visitors on a paved trail. Streams run along the path and six miles of hiking trails spiral out at different points along the way allowing visitors to escape the crowds.
Foodie Find: A 25-minute drive on winding roads leads to Stinson Beach and the bakery at longtime favorite Parkside Cafe. Breads are handmade using local ingredients and there's always a few kid-friendly treats available.
Sea Lions, Hiking and a Lighthouse in the Marin Headlands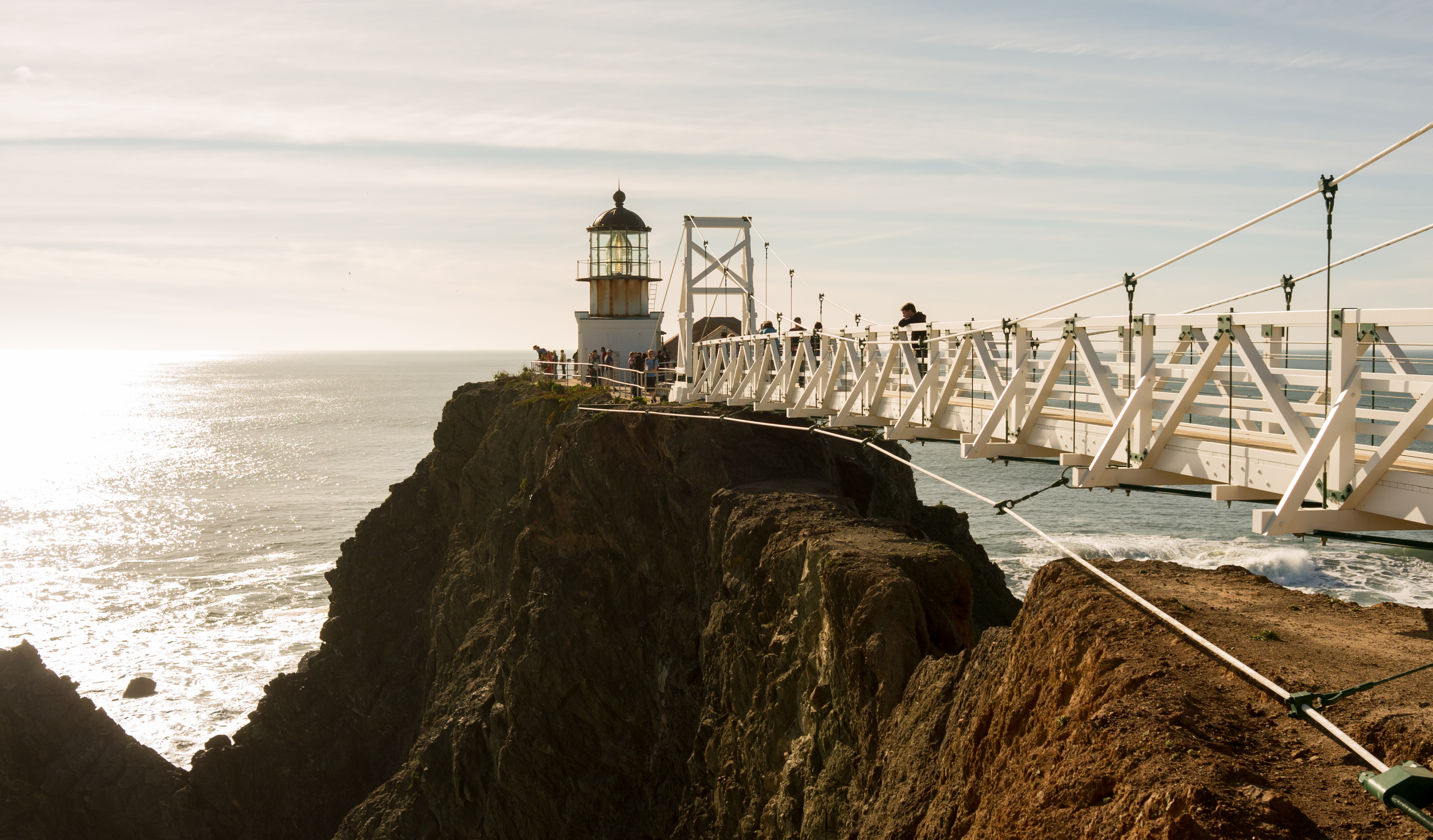 Point Bonita Lighthouse (Flickr: Frank Schulenburg)
If you're short on time, the Marin Headlands are the first exit off the freeway when crossing the Golden Gate Bridge offering coastal views, hiking trails and attractions for families. Favorites include Point Bonita Lighthouse and The Marine Mammal Center. There are no tours of the inside of Point Bonita but reaching the cliffside lighthouse along the walking path filled with Golden Gate Bridge views and a suspension bridge over the ocean more than makes up for that. Afterwards, visit the rescued sea lions and seals at The Marine Mammal Center, the world's largest marine mammal rehab facility.
Foodie Find: Cavallo Point Lodge possesses the rare quality of appealing to toddlers, teens and adults. The historic buildings, formerly part of Fort Baker, are set around a large grassy field where kids play freely. Farley Bar is the best option for families with indoor and outdoor porch seating. The small menu has locally sourced ingredients and truffle popcorn that even the kids will agree beats the movie theater. Kids' menu available.
Kayaking Tomales Bay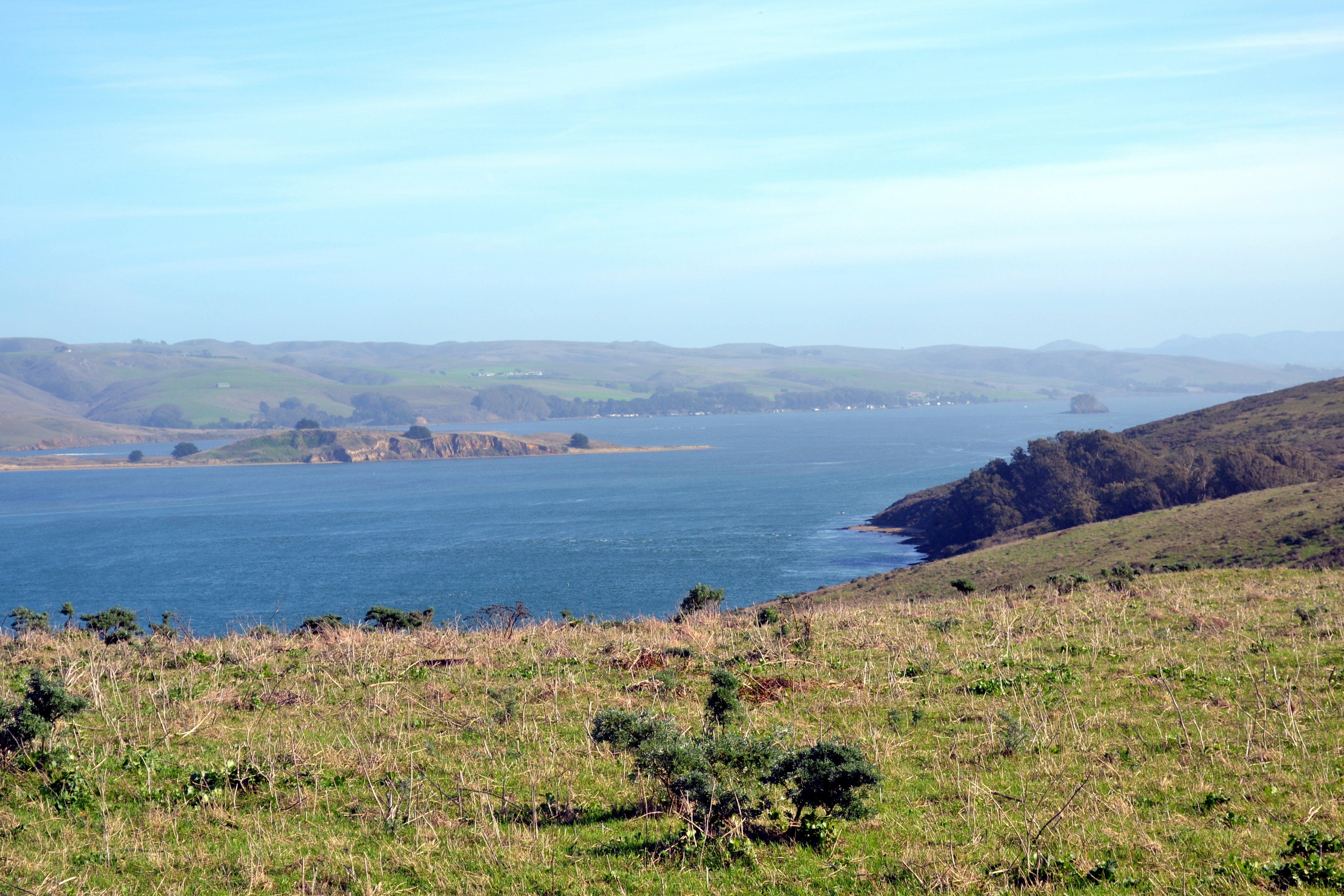 Tomales Bay (Photo: Oleg Alexandrov)
Tomales Bay is an estuary located along the pristine Point Reyes National Seashore. Blue Waters Kayaking offers kayak rentals and private guided trips for families that allow time for exploring beaches and discussions about the area's geography and wildlife. Depending on the season look for flocks of migratory birds, bat rays and harmless leopard sharks.
Foodie Find: If you need a carrot to get the kids out kayaking, Nick's Cove is it. Only a few minutes up the road from Blue Waters Kayaking in Marshall, locally sourced burrata and oysters (the kids might like the BBQ version served here) are just a few of the menu favorites. For kids, the long dock and boathouse with a piano is a wonderful diversion while waiting for a table. Reservations highly recommended.
Make a detour on the way home to Marin French Cheese Company, the longest continuously running cheese factory in the country. A lakeside setting invites visitors to picnic and toss a frisbee after sampling cheese at the on-site store.
Hiking in Point Reyes National Seashore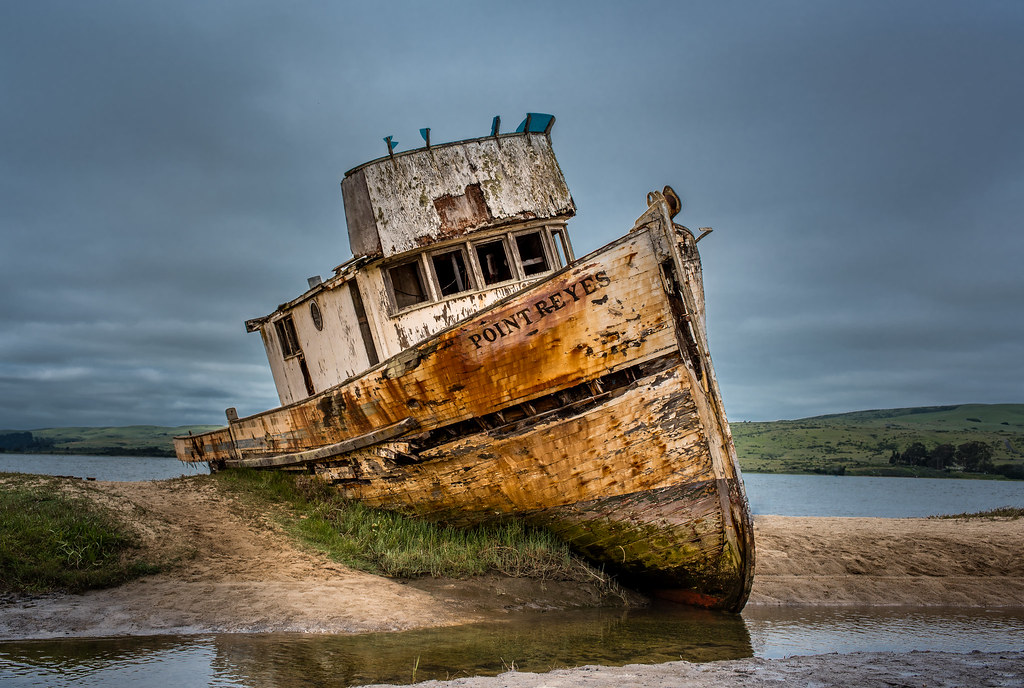 Shipwreck at Point Reyes National Seashore (Flickr: Orin Zebest)
With over 70,000 acres of land, the Point Reyes National Seashore has miles of hiking paths and trails. For first time visitors, the easiest place to begin is Bear Valley Visitor Center. Rangers are on-hand to answer questions and there are several 30-minute or less trails that originate at the center including the Earthquake Trail which meanders through woods and streams across the San Andreas Fault.
Foodie Find: Stock up on picnic fare at Cowgirl Creamery at Tomales Bay Foods in Point Reyes Station or if you're traveling on a Thursday or Sunday, stop at the Marin Farmer's Market in San Rafael for a taste of Marin's agricultural bounty.
(MORE: 5 Affordable Kid-Friendly Hotels in San Francisco)
A Surprising Family-Friendly Find with a Grateful Dead Twist
Visitors to Marin County expect great food and outdoor activities but a live music venue that's kid-friendly is an unexpected bonus. Terrapin Crossroads is a restaurant and bar in San Rafael owned by Phil Lesh of the Grateful Dead. There's live music every day of the week including Sunday brunch. The best part for families is that the nighttime music begins before bedtime and there's a dedicated space with a kids' play area and TV in the restaurant.
Where to Stay with Kids
There are more Bed & Breakfast and small hotel type accommodations near Tomales Bay and Point Reyes National Seashore so the best option for families is renting a house or staying in a more populated area in Marin. The Embassy Suites, San Rafael – Marin County is a convenient base for accessing all areas of Marin and is next door to the Marin Farmer's Market. The free breakfast and pool are a plus with kids.
Kristi Marcelle, a San Francisco Bay Area freelance writer and family travel consultant, contributed this to MiniTime. She is a freelance travel writer and family vacation consultant.