Ludlow, Vermont
By Diane Geils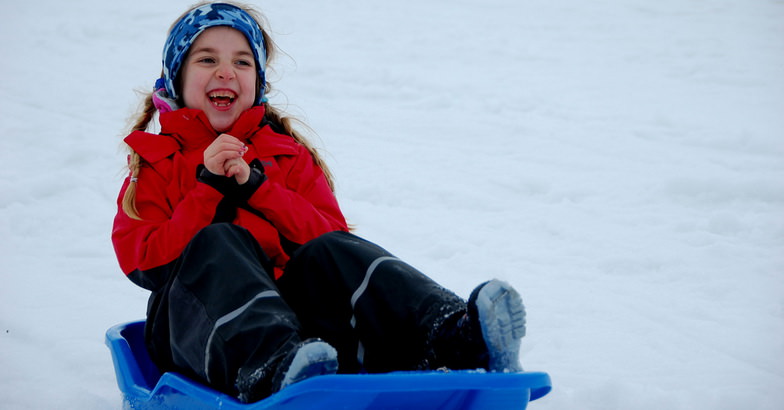 Why Go: Vermonters are so darn lucky. Besides all that picture-postcard scenery and a Ben & Jerry's shop in every charming town, they've got two of the country's most family-friendly ski resorts right in their backyard. For the past five years, the readers of Ski magazine ranked Okemo Mountain in the top 5 for family programs in the US. (Vermont neighbor Smugglers' Notch has held on to the number one title for 12 years running.) While the industry has become increasingly corporate-dominated over the past few decades, Okemo remains an honest-to-goodness mom-and-pop operation. The resort has been owned and run since 1982 by Tim and Diane Mueller, whose common sense business philosophy is grounded in putting customer service and guest experience as top priorities. Many of the Okemo staff have been with the Muellers for over a decade, and their enthusiasm for their work is palpable. The Mueller's live-eat-sleep-think passion for snow is contagious and, apparently, hereditary. Their daughter, Erica, is on America's Snowboard Team, and is the U.S. National Parallel Giant Slalom Champion.
(MORE: See other top family ski destinations.)
One reason that so many skiers like Okemo—an Indian name meaning "all come home"—is that it keeps getting better every year. The 119-trail mountain has always been an intermediate's heaven, with enough long, broad, nicely-pitched cruisers to make your spirit soar. Here and there on the South Face, you find small pockets of more challenging skiing, including a manmade mogul field. In recent years, Okemo has been beefing up for snowboarders, adding a mini halfpipe and the largest Super Pipe in the East (which just increased its vertical pitch by 12 feet in January, 2010), as well as pleasing everyone with six terrain parks. If that doesn't keep fun-seeking teens from getting ornery, nothing will.
And yet for families, far and away the best addition to Okemo Mountain is the brand new Jackson Gore peak and village, which Ski magazine called "the best recent improvement to any ski resort in the East." With 632 skiable acres, Okemo can feel like a big resort at times, but Jackson Gore gives parents the feeling of a safe, self-contained mini resort within the resort. You can stay slopeside in the beautiful 117-room Jackson Gore Inn and be within a snowball's throw of the lifts, ski school, daycare, and rental shop. Indoor parking, several full-service restaurants, an indoor-outdoor pool, and a spa are all just an elevator ride away. Our correspondent, Diane Geils, and her family enjoyed a 2-day/2-night ski break at the inn to get a firsthand look at how it's turned Okemo into a family paradise.
[Editor's Note: This review was originally posted in February 2006. Today there's even more reason to stay at Jackson Gore. On Thanksgiving weekend 2010, the Okemo Mountain Coaster debuted, offering families a thrilling ride at speeds up to 25mph with a jaw-dropping 375-foot vertical drop through the alpine forests.]
Getting Oriented: Okemo Mountain Resort is nestled in southern Vermont off Route 100. About 23 miles north hulks the monster that is Killington, twice as big but half as family-friendly. Okemo Mountain lies just about a mile from Ludlow, a charming little riverside mill town that's as authentically New England as you're going to get near a major ski area. Ludlow hasn't really developed yet as a ski town. The boutique bed-and-breakfasts and chic art galleries may crop up one day, but for now it's still quaint and quiet in the nicest way.
The ski resort has two separate base areas: The original Okemo base and the new Jackson Gore base. They can feel like entirely different resorts, located about a quarter mile from each other on opposite sides of the same mountain, but they're interconnected by lifts and ski trails so you can easily ski from one side to the other. While locals and day skiers tend to head to the Okemo side, the Jackson Gore side is decidedly geared for families' needs with a snow tubing hill, a snow fun park for kids to climb and crawl on, and a two-level fitness and aquatic center, and an indoor ice skating rink, Resort guests can use both facilities at no charge. Buildings are laid out in a gentle horseshoe, with all the slopes bringing everyone back to home base in front of the Jackson Gore Inn. Both bases have daycare facilities and ski school locations within steps of the lifts and services.
Getting Around: Park your car in the inn's indoor parking garage and forget about it. Free shuttle buses run all day long between the two base areas and the Nordic center, about a mile from the Okemo base, where many non-downhill snow sports take place. The only reason to leave the mountain is to head into Ludlow for more provisions.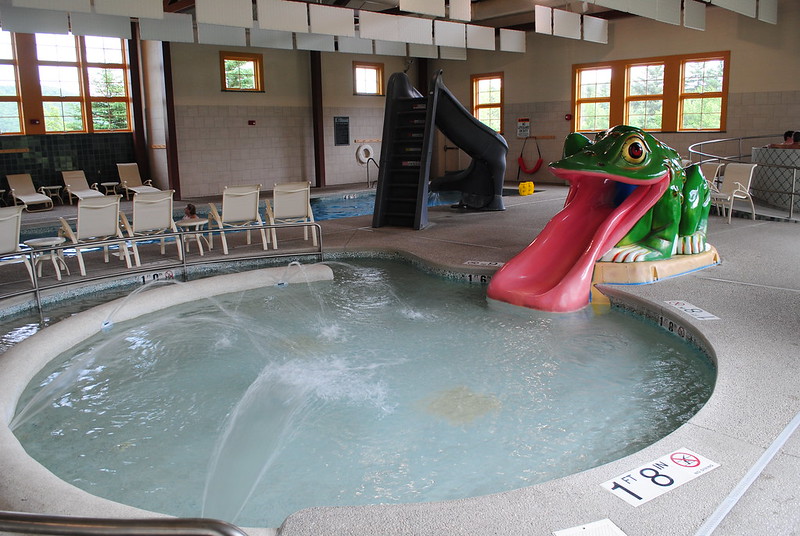 We Are Family: For young families that are just learning to ski together, Okemo offers some nice breaks. Kids 6 and under ski for free, and folks of any age can use the beginner magic carpets for free when the ski school isn't in session. Along with a junior lift ticket (for 7- to 12-year-olds), there's also a young adult ticket (for 13- to 18-year-olds), so teens avoid paying adult rates until the day they turn 19.
Children from 6 months to 4 years are welcome at the Playground daycare center for morning, afternoon, or full-day sessions. Kids are grouped by age, and there's a balance of free play and counselor-led activities such as arts and crafts, painting, storytelling and singing.
Okemo's children's ski and ride program provides a good mix of serious instruction and fun for kids. Friendly, experienced instructors get kids as young as 3 up on skis, and tykes can learn to snowboard at 5. They're in good company: Hometown heroine Hannah Teter, who won the Olympic gold medal in women's halfpipe at Torino 2006, took her first snowboarding lesson at Okemo when she was 8.
Families can choose from a wide menu of full-day, half-day, one and hour-and-a-half options tailored to all ages and abilities, or private lessons (for tots). None of the three Geils kids had ever skied before, so each went into their own age-appropriate class. ("The programs were well-organized, and the instructors were absolutely great with the kids.")
The full-day program runs from 9:30am to 3:00pm, with a lunch break. Classes meet up at the bottom of the Jackson Gore lift area or in a secured room inside the rental shop, and parents must show photo ID at drop-off and pick-up times. True beginners start out on gentle inclines serviced by two magic carpets. Initially, classes focus on basics like making a wedge to control speed, and learning to turn and stop. Intermediate and advanced classes bring kids up Jackson Gore's two chairlifts and down a wider choice of slopes. Jackson Gore's self-contained layout is particularly nice for parents who want to hit the slopes while their kids are in their classes, since it's so easy to connect again in the afternoon. ("We got plenty of time to ski on our own, but always felt close enough to check on the kids. It was great!")
For 3- and 4-year-olds, the Mini Stars program offers one-and-a half-hour morning and early afternoon sessions (9am-2pm). New in 2010 is the Super Mini Stars program, designed for 3-and 4-year olds that already have already adjusted to their "ski legs." The resort's flexible setup allowed the Geilses to give their 3-year-old daughter, Danielle, a gentle introduction to skiing. Her days began with the morning Mini Stars ski session, followed by lunch with her parents and then several hours in the Penguin Playground daycare in the afternoons. To make the most of their first ski experiences, Geils's two older children opted for the full-day program. Five-year-old Justin participated in Snow Stars (4- to 7-year-olds), while 8-year-old Samantha joined the Young Mountain Explorers (7- to 12-year-olds). While Danielle and Justin both learned a lot and got acquainted with skiing, Samantha definitely got the most out of her classes. ("Now she's hooked!")
We weren't exaggerating when we said that Okemo gets better every year. When you're not on the slopes, there's plenty to do at Jackson Gore, thanks to two brand new facilities that opened at the beginning of the 2006/2007 season. Like skating? The Ice House is an indoor skating pavilion that features a regulation-sized hockey rink. During breaks, you can warm up with a hot cocoa next to a gas-fueled fireplace. (In the summer, the building will house a tennis court and basketball court, surrounded by a single-lane jogging track.) The Spring House is Okemo's beautiful new two-level, 18,000-square-foot fitness and aquatic center. It features an indoor swimming pool with lap lanes for designated swim times, a kiddie pool with a whimsical frog slide and numerous splash and water fountain features, and a 10-person hot tub. There are locker rooms, saunas, a multi-purpose studio for fitness classes, a large room for weights and cardio equipment, a racquetball court. And, for the 2010/2011 season, the spanking new Okemo Mountain Coaster will take on a 1600-foot climb for a 5-minute, twisting and turning descent to the base of Jackson Gore.
While most folks come to Okemo to ski and snowboard, the local area offers superb cross-country skiing and snowshoeing at the Nordic center, just outside the resort (and on the shuttle bus route). There's also skating and sledding at West Hill Recreation Area in Ludlow, and horse-drawn sleigh rides at nearby Cavendish Trail Horse Rides.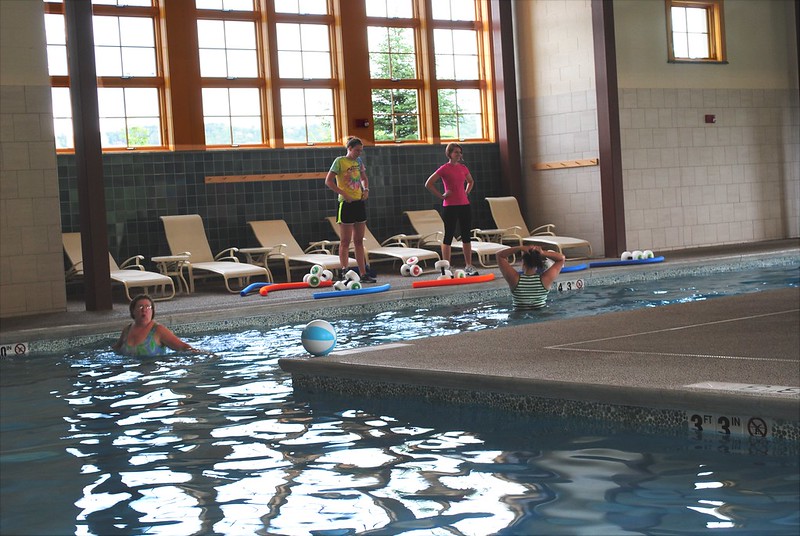 Where to Eat: Food here is a cut or two (or five) above most ski-lodge food, and some of the resort's restaurant menus have been developed by the New England Culinary Institute. Here are the best on-mountain places to grab a bite to eat:
Epic, in the Solitude Day Lodge (bottom of the Solitude Express), will wipe out any lingering childhood memories of ski lodge cafeteria food. The hip menu skips all over the world, from Thai chicken wings to French onion soup. And those are just some of the appetizers! Main dishes include some seriously yummy salads, a Jamaican jerk sandwich, a duck quesadilla, Kobe beef burgers, and Japanese eggplant with swordfish.
Smokey Jo's Grille, at the Sugar House Lodge (base of the Northstar Express quad chairlift), is tops for burgers or grilled sausage and peppers.
The Waffle Cabin (mid-mountain, below the Black Ridge Triple lift) is known for its freshly baked Belgian sugar waffles. Perfect when a snack is all you need.
At the Jackson Gore base, hungry families can head to The Roundhouse, a slopeside food court offering pizza, salads, chicken sandwiches, and Starbucks Coffee. One afternoon after getting off the slopes, the Geilses went back to the Jackson Gore Inn and ordered a s'mores fondue platter to eat in front of the fire. ("The kids loved it!") For dinner, they highly recommend the inn's family-friendly yet casually elegant restaurant, the Coleman Brook Tavern ("Absolutely fantastic!").
Nightlife: If there's anything that Okemo could do better for families, it's the nightlife scene. With so many families under one roof, it would be nice to see the inn host more game nights, social gatherings, or kid-oriented activities to create a sense of community. On some Friday evenings, Okemo's Nordic center hosts free evening snowshoe tours and a fireworks display, but it was not scheduled for the weekend that the Geils family visited. During the holidays, and on Saturday nights, family trivia and candy bingo take place in the Spring House.
With no real shopping or kid-friendly nightlife in town, and the nearest movie theater a half hour away in Rutland, well, it's no wonder that the two local video shops get a steady business off Okemo weekenders. Every Jackson Gore Inn room has a video/DVD player, so it's tempting to just pop some corn and burrow in for a family movie night.
On Saturday nights from 6pm to 9:30pm, the Penguin Playground daycare center provides a "Kids' Night Out" for children from 6 months to to 6 years, and "Kids' Night Out X," for ages 7 to 12 `years. This type of group babysitting service has become popular at many ski resorts, and with good reason. It allows children to meet other kids in a supervised, friendly atmosphere, and it lets parents get out together. At Okemo's "Kids' Night Out," children watch movies or have free play time, plus swimming and skating for the older kids.
If you like the idea of a grown-up dinner out, there are a handful of very good restaurants in the area. In Ludlow, try Sam's Steak House (91 Rte. 103 S; 802/228-2087) or the Echo Lake Inn (Rte. 100 N; 800/356-6844), which was recently featured in both Gourmet and Bon Appetit magazine. One of the valley's most acclaimed restaurants is the Inn at Weathersfield, in nearby Perkinsville (1342 Rte. 106; 802/263-9217). Be forewarned that these establishments can get booked solid for weekends during the ski season, so it's best to reserve your table a few days before you arrive at Okemo.
(MORE: Make packing simple with a free ski vacation packing list.)
Where to Stay: The Jackson Gore Inn has everything a family needs. The staff is extremely efficient, courteous, and helpful. ("Check-in was a breeze.") Guestrooms are modern and nicely decorated, and range from deluxe doubles to three-bedroom suites. Each well-appointed room features a Jacuzzi and cable TV, WiFi accessand most have kitchenettes. There's also a heated underground parking garage with valet parking. It's a short elevator ride to a state-of-the-art fitness facility, kids' game room, large heated indoor-outdoor pool, inside and outside hot tubs, a children's pool, sauna, steam room, and a spa with massage services. The Geils family's 1-bedroom suite was actually two interconnecting guestrooms. The larger room was a studio apartment, featuring a kitchenette, dining area, and living area with a fold-out sofa, a Murphy bed, and a TV with a video/DVD player, plus a bathroom. It was joined to a standard guestroom, called an "inn room," which featured two queen beds and a desk area, and had its own bathroom. Thus, the suite could be divided into two private rooms, or kept open to allow more socializing and flow.
In the mornings, it's a quick up-and-out. Guestrooms are located in wings off the main lobby. ("You literally walk out of the inn and jump into your skis.") There's a complimentary ski check right at the base lodge where you can leave your skis overnight ("Another great amenity!"), and there's a small general store for necessities like milk, bread, coffee, or aspirin.
Price Tag: Let's suppose a family of four took a 3-day/3-night weekend getaway during the regular season (say, mid-March). If the family stayed at the Jackson Gore Inn, three nights in a studio would cost $1,067. To stay in a 1-bedroom suite similar to the one the Geils had (a studio with an adjoining inn room), the cost would jump to $2,059. And let's assume that the children are ages 9 and 5. Three days of lift tickets for two adults and one junior would cost an additional $594. (Remember, the 5-year-old skis for free). On top of that, three days of full-day ski lessons for both children would cost $651. All told, the cost of this long weekend getaway would be $2,312 if the family chose to stay in a studio, or $3,304 in a 1-bedroom suite.
Okemo also offers a few packages that bundle lodging and lift tickets, but they are often listed online as the standard inn room rate. Call the resort and ask for pricing for the studio or suite rooms.
Insider Tips:
As you drive through Ludlow on your way into the resort, stop off at Shaw's supermarket (open 'til 9pm) for provisions. Most Friday afternoon customers will be Okemo weekenders. The little store at Jackson Gore is handy for sundries, but it has limited choices if you want to cook your own meals.
Pre-book all lessons and rent equipment the night before. The rental shop is open until 10:30pm. This saves a lot of time in getting the family out on time in the morning.
Don't forget your swimsuit and workout gear! The new Spring House is an awesome fitness facility, with something for everyone.
Click to rate this post!
[Total:

0

Average:

0

]