Minor league, major fun!
By Suzanne Rowan Kelleher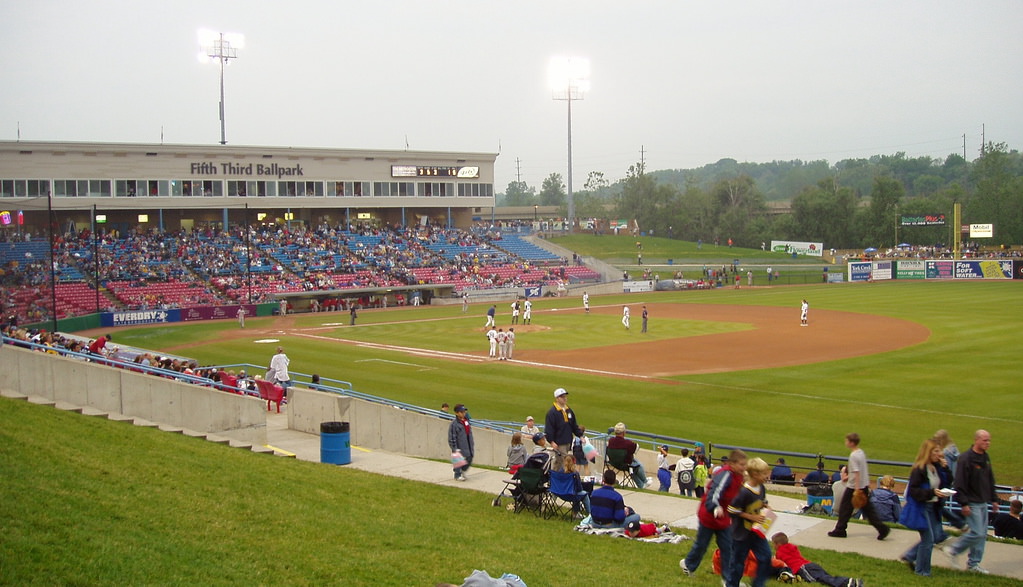 Why are more and more families building road trips around America's pastime? Because stadiums tempt with $5 lawn seats, fireworks on Friday nights, and plenty of kid-friendly entertainment. Each of these ballparks delivers a super family experience for Double- and Single-A baseball.
Reading Phillies at First Energy Stadium
Reading, PA
Batter Up: This Double-A affiliate of the Philadelphia Phillies plays in Reading, a town so crazy for the game that it calls itself "Baseballtown." All-Star Appeal: First Energy Stadium has many cool features, including a huge picnic deck behind left field, a beautiful high-res screen behind center field, and even a swimming pool (reserved for groups and parties) behind right field. Family Fun: On Mondays, Wednesdays, and Fridays, families can take advantage of the "4 for 40" deal: Four box seats, four hot dogs, and four drinks for $48. Wednesday Kids' Nights feature pre-game autograph sessions, between-inning giveaways for kids, plus clowns and balloon art in the right field food court. Tickets: $8-$11.
Swing of the Quad Cities at Modern Woodmen Park
Davenport, IA
Batter Up: One of the oldest ballparks in minor league baseball, Modern Woodmen Park combines old-style 1930's-era charm with a stupendous location. Built right on the banks of the Mississippi River, this stadium is home to the Double-A affiliate of the St. Louis Cardinals. All-Star Appeal: Wow, what a view! Watching life on the Big Muddy—with its tugboats, paddle wheelers, barges and cruisers—is great entertainment in itself. The ballpark's design is classic: A curved, covered grandstand with two tiers of stadium seating, with bleachers located down each line and a grass berm behind the outfield. Thanks to a multi-million-dollar facelift in 2004, you can walk around the entire field and get an even better look at the river, while still keeping an eye on the game. Family Fun: Grab a spot on the grass berm behind right field. Home runs are likely to sail over your head and land in the water behind you. Tickets: $7-$9.
Brooklyn Cyclones at KeySpan Park
Brooklyn, NY
Batter Up: Named for the famous Coney Island roller coaster that's clearly visible from the stands, the Class-A Brooklyn Cyclones boast one of the most fun minor league ballparks in the country. All-Star Appeal: Clear sightlines, fan intimacy and oh, that could-only-be-Brooklyn setting, with the ocean to one side and the amusement park to the other. Family Fun: There's always something going on during the game—a contest, tee-shirt throw, or some other crowd-pleasing sideshow. Frequent promotions include bobblehead giveaways, Friday Night Fireworks, and Superhero Nights. After Sunday games, kids can run the bases. Tickets: $8-$15.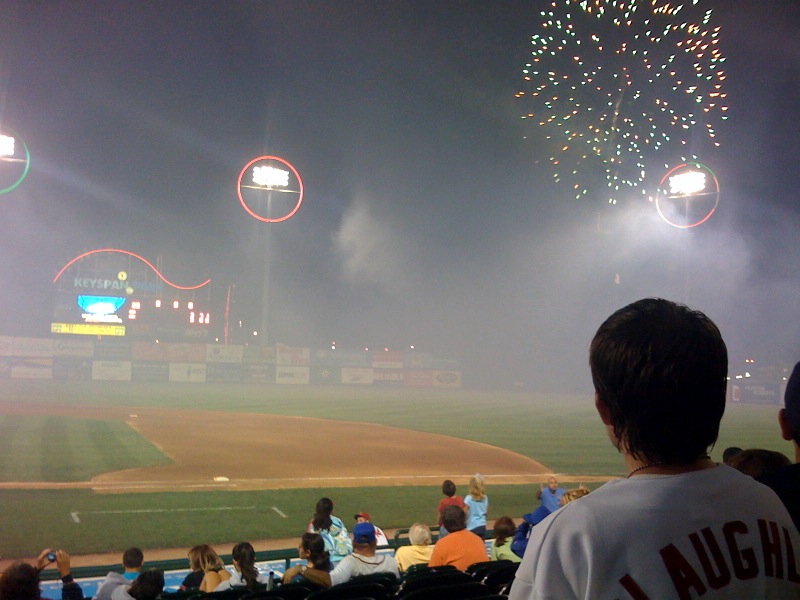 Frisco RoughRiders at Dr. Pepper Park
Frisco, TX
Batter Up: Located in a suburb 30 miles north of Dallas, Dr. Pepper Park is home to the Double-A affiliate of the Texas Rangers. The place has the feel of a community village, thanks to sidewalks connecting six two-story pavilions. All-Star Appeal: A wide, open-air concourse wraps the ballpark and there's not a bad seat in the house. There are no bleachers in this stadium at all, just stadium seating from foul pole to foul pole and a grassy berm behind the outfield. A unique feature of this stadium is that both bullpens are built right into the stands, so fans can get up-close with the players during the game. Groups can rent out a swimming pool and deck behind the right center field wall. Family Fun: As always, the cheap lawn seats on the berm are a favorite with families. Promotions include tee-shirt giveaways, crowd-pleasing acts (Zooperstars, Famous Chicken, Frisbee dogs), and Friday Night Fireworks. Tickets: $7-$19.
Springfield Cardinals at Hammons Field
Springfield, MO
Batter Up: Opened in 2004 and funded entirely by a local businessman, Hammons Field is the centerpiece of Springfield's midtown development project, Jordan Valley Park. It is home to the Springfield Cardinals, the AA affiliate of the St. Louis Cardinals. All-Star Appeal: Hammons Field feels like a Triple-A stadium, with its high-res video boards and open concourse that overlooks the field and extends into the outfield. Family Fun: Families make for the $5 lawn seats on the berm behind left and center fields, near the kid's play area and basketball court. Regular happenings include giveaways, Friday Night Fireworks and, after Sunday games, kids can run the bases. Tickets: $6-$22. Kids 3 and under are free as long as they sit on parents' laps.
Readers' Comments & Tips
Waterfront Park in Trenton, New Jersey, was the first new minor league park in NJ and is still the best. When you walk up the stairs and see the pristine green field, the stands and the Delaware River behind, it's incredible for a baseball fan! Even though I am not a Yankees fan and they are now a Yankees double-A team, it's still a pleasure to go there. They still sell out a lot of games, so buying in advance for weekends is important. And there's not a bad seat in the whole place! —Howard from Somerville, NJ