Kid-friendly resorts where you can have your turkey and eat it, too.
By Suzanne Rowan Kelleher on Oct 18, 2013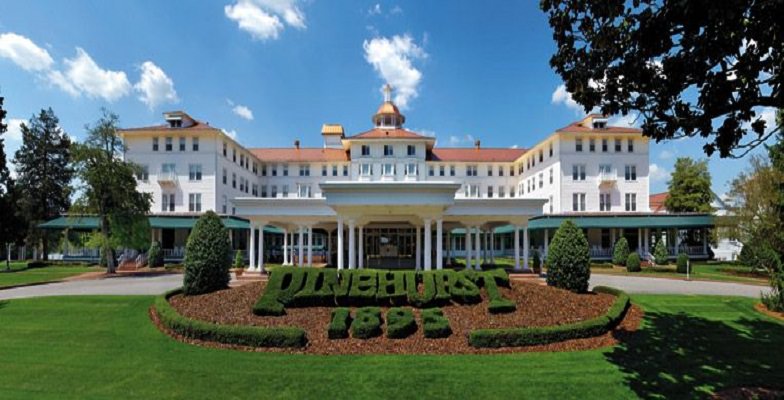 Pinehurst Resort
What are you doing for Thanksgiving this year? If you're dreaming of escaping the kitchen and running away for the four-day weekend, you're not alone. Every year, more families choose to get away for the long Thanksgiving weekend, as kid-friendly resorts nationwide combine a slew of fun activities with the chance to leave the cooking and cleaning to someone else. Here are six great earlybird Thanksgiving packages we've spotted at family-friendly resorts, with more to follow in the coming weeks.
Pinehurst Resort
Where: Pinehurst, NC Why: Because this hallowed North Carolina golf resort is surprisingly kid-friendly, and Thanksgiving weekend offers myriad opportunities for families to have fun together. The weekend roster includes family movie nights, wagon rides, ornament-making, gingerbread-house-decorating, "Family Fairways" golf clinics, and a Thanksgiving brunch and dinner on Thursday. On Wednesday night, you can attend an on-site performance by the Carolina Philharmonic ($25 for adults, $10 for kids 17 and under). The Deal: The Thanksgiving Social Package starts at $179 per person and includes overnight accommodations, dinner and breakfast, and most activities. Kids 12 and under eat, stay, and golf for free with an adult.
(MORE: View a family trip itinerary: An eight-day road trip through North Carolina with kids.)
Alta Crystal Resort
Where: Greenwater, WA Why: Because this family-friendly wilderness retreat near Mount Rainier National Park was named by Travel + Leisure magazine as one of the 10 great national park lodges and puts on a doozy of a holiday weekend for families. There are Thanksgiving crafts, hiking or snowshoeing, and an evening feast followed by s'mores around a bonfire. There's also Friday-night karaoke and another bonfire on Saturday night. The Deal: With the Thanksgiving Eat & Stay Special, you pay $269 a night Thursday through Saturday and get Wednesday night for free, plus a traditional holiday Thanksgiving feast on Thursday evening. Use promo code EATSTAY4. A two-night special is also available.
KeyLime Cove Indoor Waterpark Resort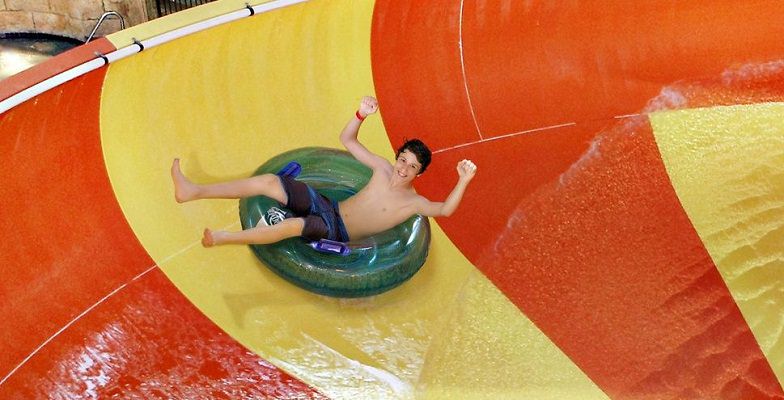 KeyLime Cove Indoor Waterpark Resort
Where: Gurnee, IL Why: Because Chicagoans can get to this Florida Keys-themed indoor waterpark in a little over an hour and spend the holiday weekend enjoying waterslides, a wave pool, and lazy river. On dry land, grown-ups can relax in the Paradise Mist Spa while the younger crowd can win prizes in the 8,000 square-foot arcade, do crafts in the Leapin' Lizards kids club or even get their nails done at the kids' spa. The weekend starts off with a Sunset Parade, and a tree-lighting ceremony to celebrate Santa's arrival. Families that stay through Sunday can also join Santa in a special breakfast buffet. The Deal: The Thanksgiving at the Cove special starts at $169.95 a night and includes accommodations, waterpark passes, and Thanksgiving buffet.
Otesaga Resort
Where: Cooperstown, NY Why: Because this luxurious and historic grand hotel is offering a huge roster of activities for the whole family over the long Thanksgiving weekend. There will be clown performances, nightly kids' movies, ghost stories, cookie decorating, and other age-appropriate festivities including family hayrides through Cooperstown, home of the Baseball Hall of Fame. Santa is scheduled to make a special appearance at breakfast on Saturday morning. The Deal: The two-night, nearly all-inclusive Thanksgiving Family Weekend Package starts at $615 per couple and includes lodging, activities, plus two dinners and two breakfasts for each guest. Add $160 extra for kids ages 12-18, $130 for kids ages 5-11; free for kids 4 and under.
(MORE: Browse kid-friendly attractions in Cooperstown.)
Oglebay Resort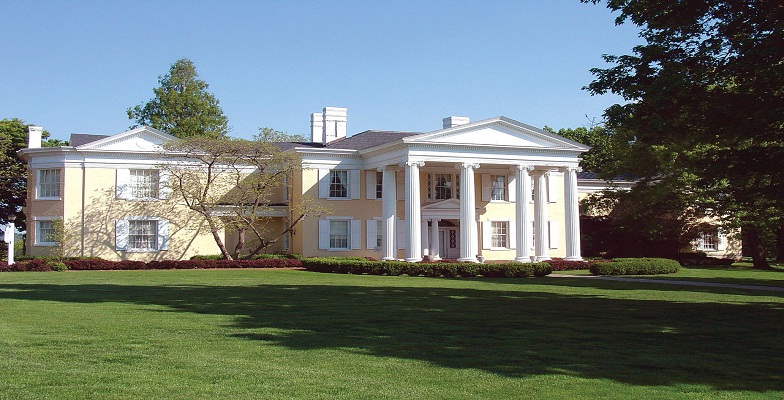 Oglebay Resort
Where: Wheeling, WV Why: Because this picturesque golf resort and spa an hour southwest of Pittsburgh is a mini-city in itself, with a planetarium, glass museum, and even a 30-acre zoo. Every November, the resort unveils its famous Festival of Lights, with over 70 holiday-themed LED light displays. The Deal: The three-night Thanksgiving Package starts at $476 per couple and includes a welcome reception, daily breakfast, a vehicle pass to the festival of lights, and many activities. Add $12 extra per night for each kid ages 12 and up, $8 for kids ages 3-11; free for kids 2 and under.
Cliffs Resort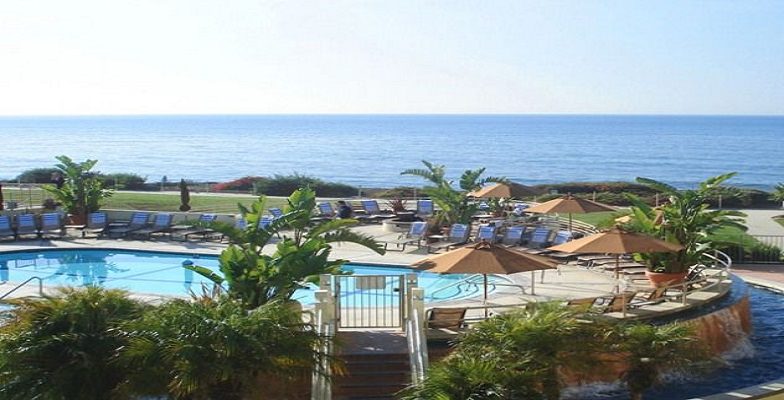 Cliffs Resort
Where: Pismo Beach, CA Why: Because this hotel perched high on the beach bluffs of California's central coast offers a compelling mix of mild temperatures, good rates, and easy access to local wine country, Hearst Castle, plus a local children's museum and zoo. A week of Thanksgiving festivities includes s'mores around the firepit, the Thursday feast, kids' club activities for the kids, and wine-and-cheese tastings on Friday and Saturday.The Deal: The three-night Thanksgiving Family Vacation package starts at $189 a night, including a guestroom upgrade and a locally baked apple pie for you to take home. For $20 you can add daily breakfast buffet for two, while kids 5 and under eat free.
Suzanne Rowan Kelleher contributed this to www.MiniTime.com.