Which country offers the best home base?
By Suzanne Rowan Kelleher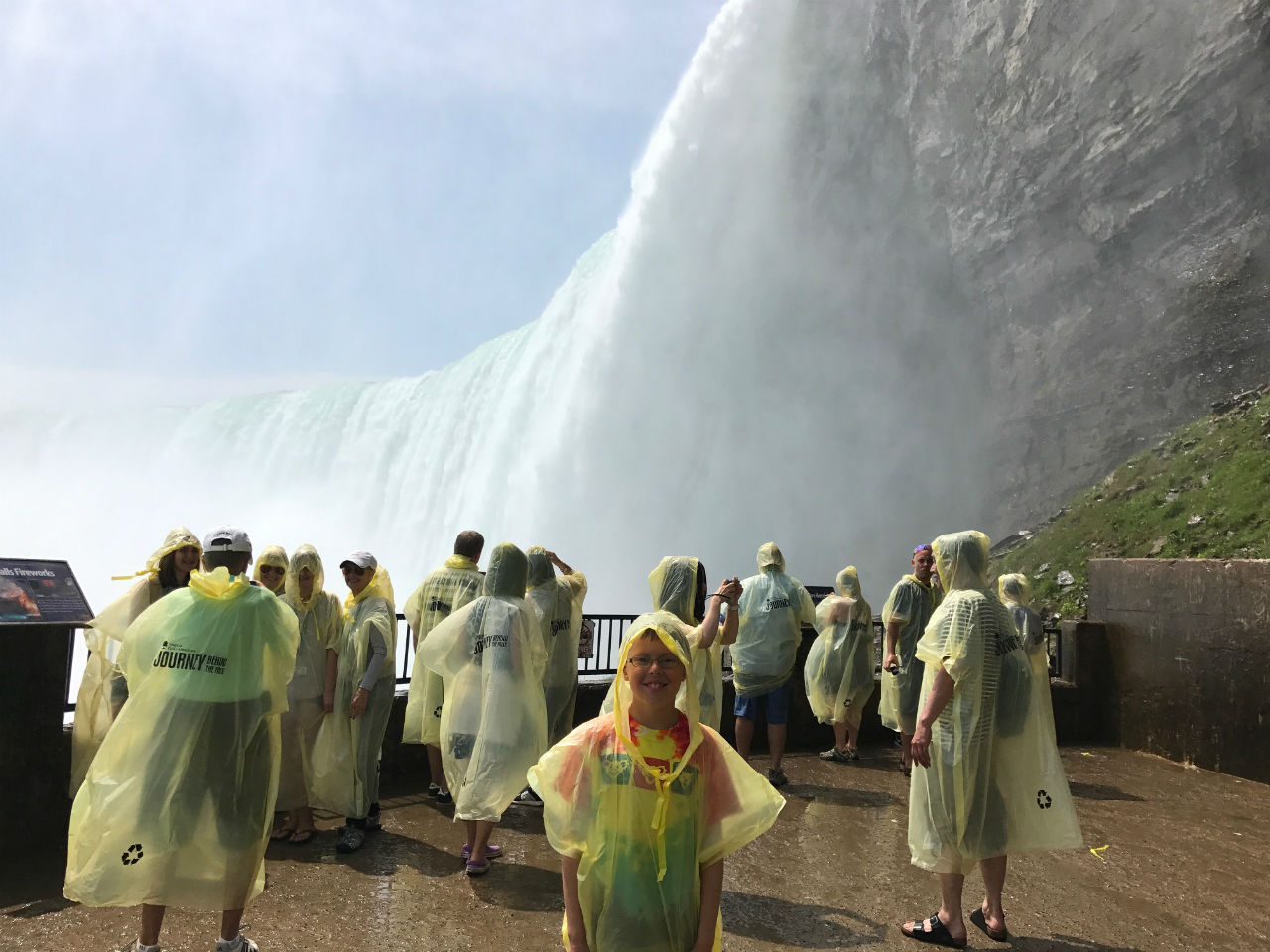 Kids at Niagara Falls (Kim Shiffman)
Question: I am a single parent and a family-friendly group travel organizer. I put together several families within a group for leisure travel, especially during the holidays and school breaks. I am working on a trip for spring break to Niagara Falls. I am debating whether to do the American or Canadian side. I have heard rave reviews about Canada, but what about our side? Can you offer any advice on safe hotels closest to the falls without having to cross the border, as well as family-friendly activities during our stay? Any information you can offer would be most helpful. Thank you in advance. – Lillian from Upper Marlboro, MD
Answer: As you know, there is more than one Niagara Falls. Niagara Falls, Ontario, is located across the river from Niagara Falls, New York, with the famous waterfalls located between the two cities. Many people choose to stay on the Canadian side because it offers better views and it's more commercialized and touristy. In fact, it is chock-a-block with big hotels, casinos, small-time museums, souvenir shops, gaming arcades, and unremarkable restaurants. My family spent a few days last November in the Ontario town, and I have to admit that I found the place charmless.
(MORE: View a family trip itinerary: 3 days at Niagara Falls with kids.)
That's not to say we weren't awestruck by the falls, or that we didn't have a lot of fun during our visit. We stayed at the Sheraton on the Falls, one of three hotels that boast direct, indoor access to the Fallsview Indoor Waterpark, a three-acre splashzone with a wave pool and multiple waterslides and raft rides. The hotel was beautiful and service was great, but this property is better suited to business travelers. Our room offered a terrific view of the falls, yet the waterpark was definitely the highlight of our stay. I would recommend that families opt for the less expensive and more family-friendly Skyline Inn at the Falls, which is also part of the complex and offers direct access to the waterpark.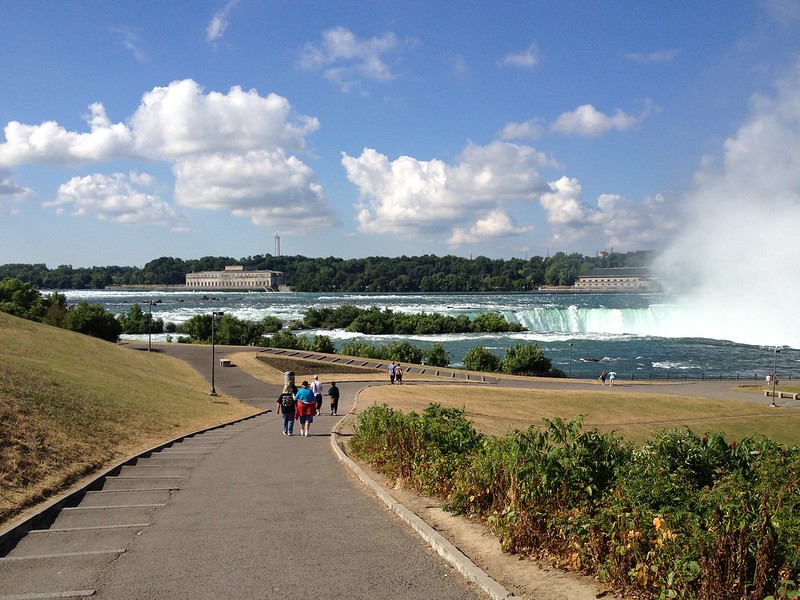 Niagara Falls (Flickr: Sue Waters)
There are definite advantages to staying in Niagara Falls, New York. For starters, you won't have to worry about passports and documentation requirements for single parents traveling outside the US with children. In addition, the New York town offers a slew of affordable, reliable, family-friendly hotel chains, from Holiday Inn and Howard Johnson to Hampton Inn and Days Inn. Hotels on the US side do not offer amazing views of the falls from their guestrooms, but neither do most hotels on the Canadian side. But perhaps the best reason to stay in the US is simply to avoid the tacky tourist scene on the Canadian side.
(MORE: Find a family-friendly hotel in Niagara Falls, New York)
Don't spend a lot on a hotel in Niagara Falls. Put your money into the memorable tours that let you experience the falls up-close, such as the Maid of the Mist cruise and the Cave of the Winds tour in the Niagara Falls State Park. You will have come to see these amazing waterfalls, and everything else pales in comparison.
Enjoy your trip!