Where families learn and play in the Big Easy By MiniTime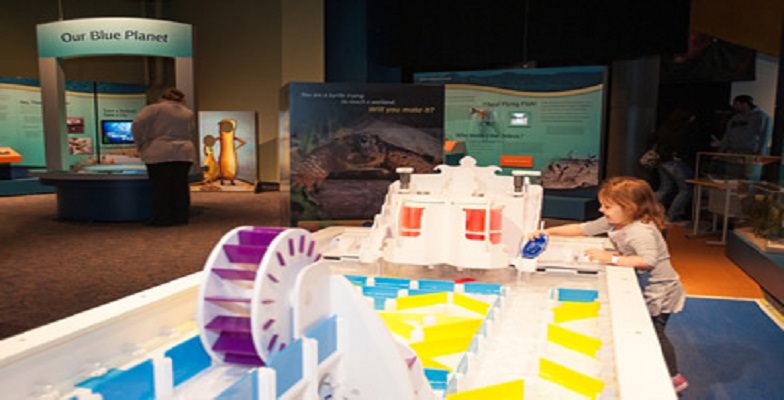 Louisiana Children's Museum
At first glance, New Orleans may not sound like the perfect family vacation spot. However, it is home to many top family attractions. The "Big Easy" makes it a breeze for kids to learn through play. For instance, a day trip to the Louisiana Children's Museum is a great way for kids to open their imaginations as they explore science, architecture and so much more. A day trip to this museum and a night at one of the many nearby family-friendly hotels makes for the perfect New Orleans stopover.
Museum Basics:
Toddlers and tweens will find a world of discovery at the Louisiana Children's Museum, featuring exhibits and programs that encourage hands-on learning, role-playing, problem-solving and free play. Highlights include Body Works, where kids can navigate a climbing wall and watch their skeleton move along with Mr. Bones on an exercise bike. The Simple Machines exhibit challenges children to test their strength with pulleys. At Art Trek, kids of all ages are encouraged to dabble in drawing, painting, sculpture, screen printing and more in the working art studio. Younger kids will enjoy the Talk and Play Center where they dress up and act out the story of the Cajun Little Red Riding Hood. Older kids will learn how a city grows and develops in the innovative New Orleans: Proud to Call it Home Architecture Exhibit.
(MORE: Browse other family-friendly attractions in New Orleans.)
Where to Stay for the Day:
Hotel Monteleone
A couple of top hotels for families are located nearby. Established in 1886, the historic Hotel Monteleone New Orleans offers family-style luxury. Kids will love the rooftop heated pool with views of the Mississippi River and French Quarter, while parents will appreciate the plush suites, day spa and fitness center. For an additional fee, furry friends are welcomed with water and food bowls and a bag of treats. The Hotel Monteleone has 600 luxury rooms including 55 luxury suites and its signature Author Suites, dedicated to famous American writers from the south. The hotel's Criollo Restaurant serves Louisiana cuisine for breakfast, lunch and dinner. Ordering room service at least once is a treat for the kids as well as mom and dad. Don't forget to take a peek at the Carousel Bar & Lounge, the only venue in New Orleans with a revolving bar.
(MORE: View a family trip itinerary: 3 days in New Orleans with kids.)
Another family-friendly lodging option is the Hilton Hotel Riverside New Orleans. Its location in the heart of Crescent City means families can easily walk or push strollers the three blocks to the historic French Quarter and nearby kid-friendly attractions. Among the family-friendly amenities are two heated swimming pools, basketball courts, a video game area and the Crescent City Marketplace that stocks fruit, snacks and beverages.
A stay at one of these top resorts as well as a day at the Louisiana Children's Museum is just one of many family-friendly outings available in New Orleans.