New kid-friendly theme park attraction
By Michelle Rae Uy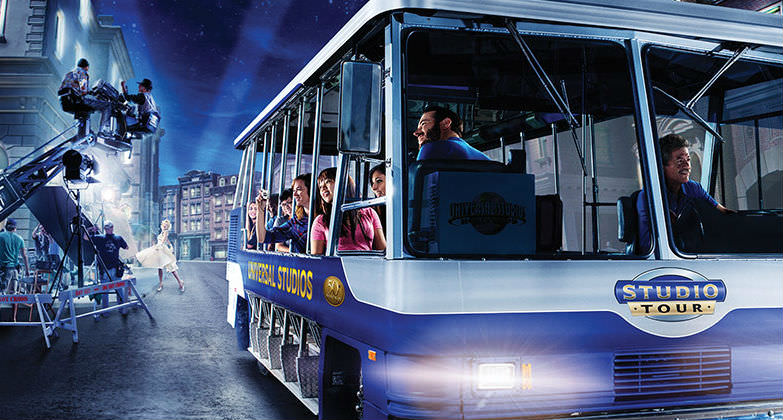 Nighttime Studio Tour at Universal Studios Hollywood (Courtesy Universal Studios Hollywood)
The modern four-car trams that pull up in front of the lines at Universal Studios Hollywood look more like utilitarian shuttle service vehicles than actual rides, but the big, bold letters on the archway and the number of excited guests in line indicate otherwise.
In fact, Universal Studio Hollywood's family-friendly Studio Tour has been drawing massive crowds from all over the world as one of the most coveted theme park attractions in the country. It certainly is the one attraction Universal Studio Hollywood has that its Orlando counterpart cannot replicate, due to the studios that have been and continue to be a part of movie-making history featured in the tour.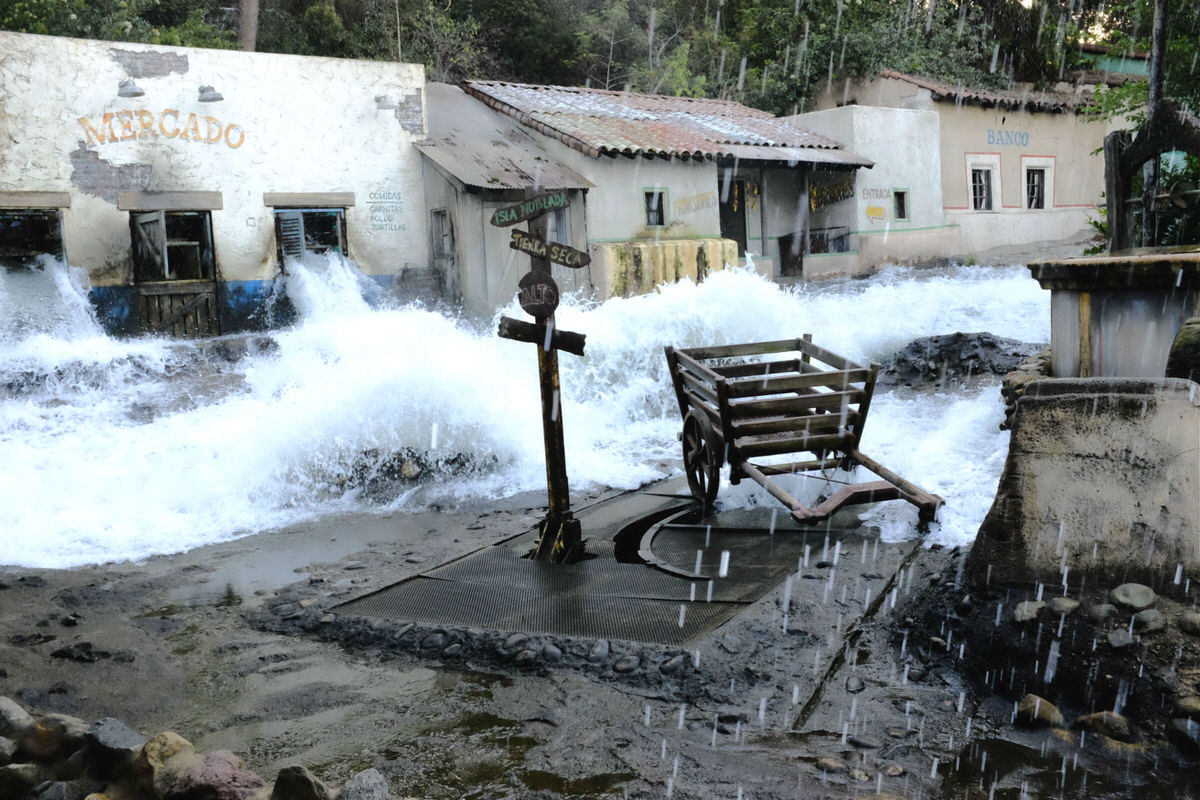 Find out what it's like when storm and flooding hits a movie set. (Photo: Michelle Rae Uy)
This summer, the popular attraction is taking guests around Hollywood's famous back lot after dark.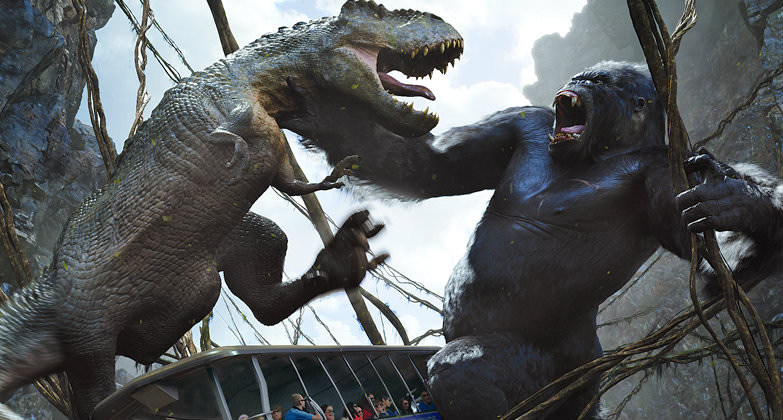 King Kong 360 3-D (Courtesy Universal Studios Hollywood)
On certain nights from now through September 13, kids and adults get the chance to experience the Nighttime Studio Tour that include additional features exclusive only to this evening attraction. These amazing nighttime enhancements include the beautiful Marilyn Monroe reliving her most iconic scene, Psycho's Norman Bates cleaning up after his gruesome act, Frankenstein's monster roaming the streets of Little Europe, and the truly impressive and world's largest 3D experience, King Kong 360 3-D. Movie fans and future filmmakers will also learn some awesome trade secrets and movie-making tricks that your friendly tour guides will be more than happy to divulge.
And like the regular Studio Tour, the Nighttime Studio Tour also takes riders to an explosive conclusion with the "Fast & Furious – Supercharged", another spectacular new addition to the park's line of movie-based rides.
(MORE: The Countdown Begins: Hogwarts is Coming to Southern California)
So what are you waiting for? Pack the kids and some sunscreen, head on over to Universal Studios Hollywood, and experience the magic of your favorite movies all over again. And as the sun sets, don't forget to get on one of those modest-looking trams for a nostalgic, after dark ride of a lifetime.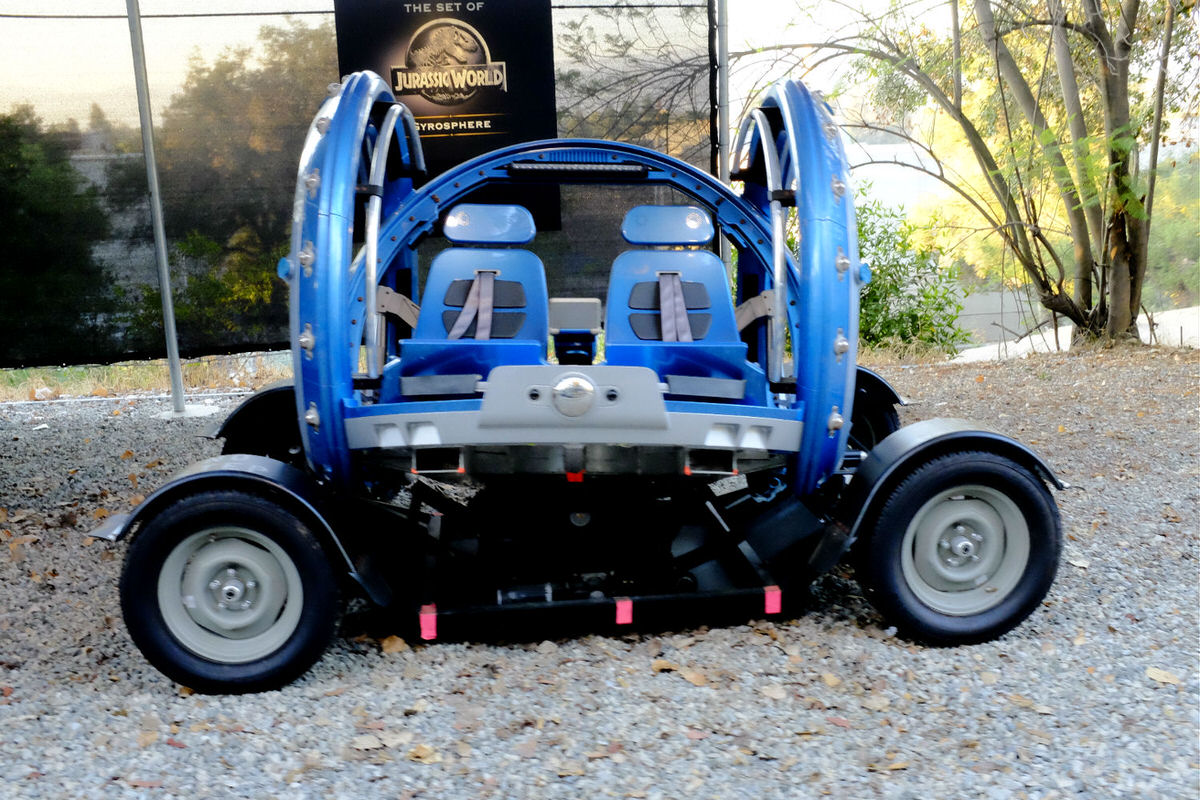 Picture car from Jurassic World (Photo: Michelle Rae Uy)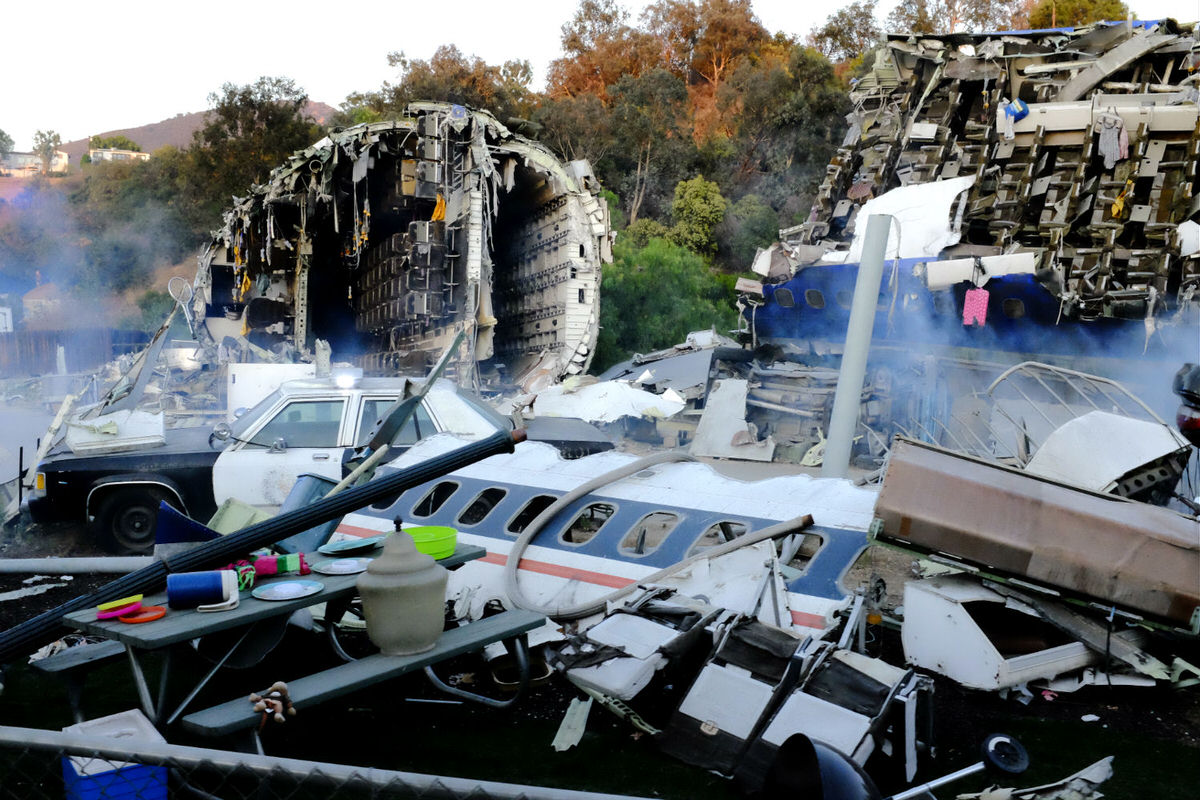 Set from War of the Worlds (Photo: Michelle Rae Uy)
The Nighttime Studio Tour runs nightly from now through August 17 and on weekends from August 18 through September 13, 2015. Tours start at 6:30 pm.
Michelle Rae Uy contributed this to MiniTime. She is a travel writer based in Los Angeles and MiniTime's Head of Content, who spends her free time on adventures and film photography.