9 ways to inspire and broaden young minds
By Stacy Lu
The Keystone State's long tradition of industry and agriculture has produced a lot more than just steel, machinery, and apple butter. Many great museums in Pennsylvania were created or endowed by those legendary moguls, making the Keystone State a permanent home for plenty of world-class fine art and natural-history relics. Culture goes beyond museums, of course, to well-preserved historic homes, still-thriving Amish communities, architectural gems, and factory tours. Here's a statewide cultural tour with nine ways for kids to expand their world:
Touch, ride, drive, do. Philadelphia's Please Touch Museum has been letting small fries poke and prod at its exhibits since 1976, and and now it's officially settled in to a bigger and more dynamic location at Memorial Hall, originally built for America's centennial in 1876. The new space—70 times larger than the museum's original 2,200 feet—features expanded versions of the older exhibits, such as a simulated Alice in Wonderland and a mini-supermarket that needs a constant stream of shoppers, checkers, and re-stockers. The new space also has a room where kids can use leg and arm power to "fly" a plane, or run in a giant hamster wheel. One classic that has made the move from the old location: the lever-and-switch-filled city bus (admit it, you want to open that bus door, too). The biggest bonus, though, is just outdoors, where kids can now ride the freshly restored Dentzel Carousel, a 1908 classic that had been collecting dust in a warehouse since the mid-1950s. (Admission: $15/person, free for babies under 12 months; 215/581-3181)
Let Ben's curiosity rub off. Founding Father Ben Franklin was a thinker, scientist, celebrity, and statesman, and no doubt he would be dazzled by the hands-on Franklin Institute built in his honor. While this science museum highlights his various inventions—bifocals, the Franklin stove, and a nifty device for getting books off high shelves, just to name a few—it also features interactive delights such as a steam locomotive that kids can engineer themselves, and a bike that kids can pedal while safely suspended three stories over the main floor. The museum also screens films in its IMAX and 3D theaters. (Admission: $15.50/adult, $12/child; 215/448-1200)
Root for dinosaurs. The Dinosaur Hall at Pittsburgh's Carnegie Museum of Natural History was originally created by mogul Andrew Carnegie in 1907, and in 2007 it expanded for the first time, under the new name Dinosaurs in Their Time. While the permanent exhibit offers plenty to interest Indiana Jones wannabes, be sure to leave time for kids to play archeologist at the hands-on Bonehunter's Quarry, and for ogling the showstopper display of two T-Rex skeletons engaged in combat. (Admission to both the Museum of Natural History and Art Museum: $15/adult, $11/child 3 and up; 412/622-3131)
Get savvy about spuds. Pennsylvania is loaded with classic factories, some of which still let you peek at the operations. A regional favorite is Herr's Potato Chip Factory, where visitors are shown real machinery and workers, and are given an education on how potato chips, tortilla chips and pretzels get made. Do you know how to pick a good "chipping" potato? You will when you're through. Best of all, everyone gets to try some tasty samples. Free hour-long tours run every weekday, but must be booked ahead. (Info: 800/637-6225)
Color our world. The Crayola Factory Tour in Easton is definitely worth a stop for anyone who appreciates the subtle difference between "green-blue" and "blue-green." Not only can everyone get a lesson in how crayons and markers are made, but kids can make an artful mess with a dozen interactive exhibits: they can color on walls, make their own stamps, paint with melted crayon wax, and even create a kaleidoscope with their bodies projected onto a giant screen. Don't miss the gift shop, if for no other reason than to see the world's largest crayon, at 1,500 pounds and 15 feet long. (Admission: $10.24/person 3 and up, free for kids under 3; 610/515-8000)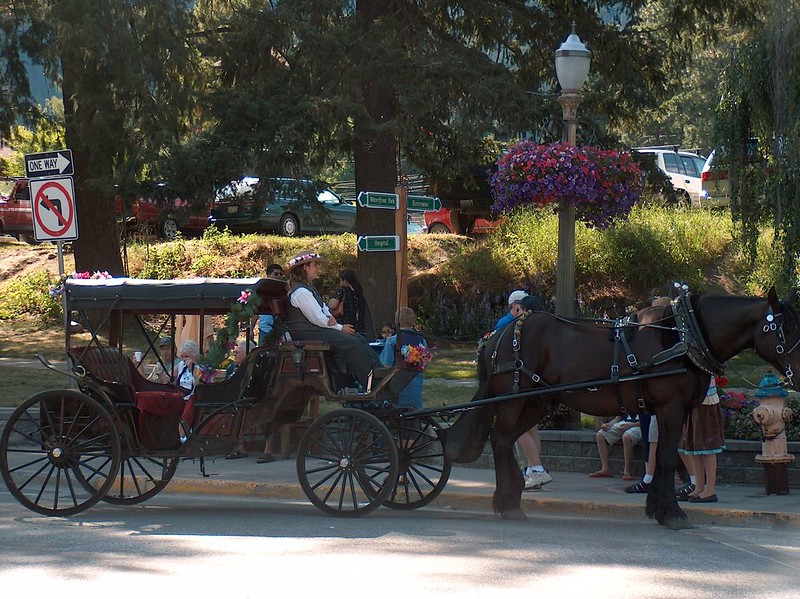 Get shown around by an Amish insider. For a lot of people visiting Lancaster County, interaction with actual "plain" folks consists of seeing a distant buggy on the road or buying some apple butter in the gift shops. But hopping on one of Aaron and Jessica's Buggy Rides in the town of Bird-in-Hand takes you off the tourist grid—away, even, from public, car-driven roads—and deeper into Amish, Brethren and Mennonite communities. The drivers are true locals who can answer questions about their lifestyle, farms and horses. Stops include an actual Amish grocery store, shoe store, buggy factory and school. During winter, if there's snow, you can tour by sleigh. Just remember to always ask before taking pictures of Amish folks; some only want to be photographed from a distance. (Rides: $10/person 12 and up, $5/child 2-12, free for kids under 2; 717/768-8828)
See the Wright stuff. Legendary architect Frank Lloyd Wright played with plain building blocks as a child, and his masterpiece Fallingwater is a good example of how unstructured playtime can pay off, big time. This 1930s home outside Pittsburgh, set atop a waterfall, welcomes kids 6 and up for any tour. To make sure budding architects get the most out of a visit, though, call ahead and book a family tour, which lets kids ages 5 to 9 get up close to structural elements, be hands-on in certain rooms, and take a hike along the creek outside. You can download a Family Fun guide that lets kids look for elements of the house, scavenger-hunt-style. (Admission: $18/adult, $10/child 12 and under; 724/329-8501)
Meet creatures big and small. The Pittsburgh Zoo goes waaaay above and beyond what you typically find for kids in a zoo experience, and parents get tremendous bang for their buck, too. For starters, inside the Kids Kingdom, kids can look at meerkats through a transparent tunnel, ride a penguin slide and climb other playground equipment that re-creates animals' motions, mingle with the residents of the Goat Yard, and walk underneath the flap-flap-flap of 300 bats. The rest of the zoo features thousands of animals in naturalistic habitats, from an African savanna and tropical rainforest to bear-friendly rocky hills. Don't miss the Water's Edge exhibit, where you can get nose-to-nose (through a glass window, of course) with a polar bear. But we're just getting started. The 45,000-square-foot PPG Aquarium, built in 2000, makes this one of a handful of zoo-aquarium combos in the country, and the only public aquarium in Pennsylvania—all for the price of what most zoos charge for a whole lot less. (Admission: $13/adult, $11/child 2-13, free for kids under 2; 412/665-3640)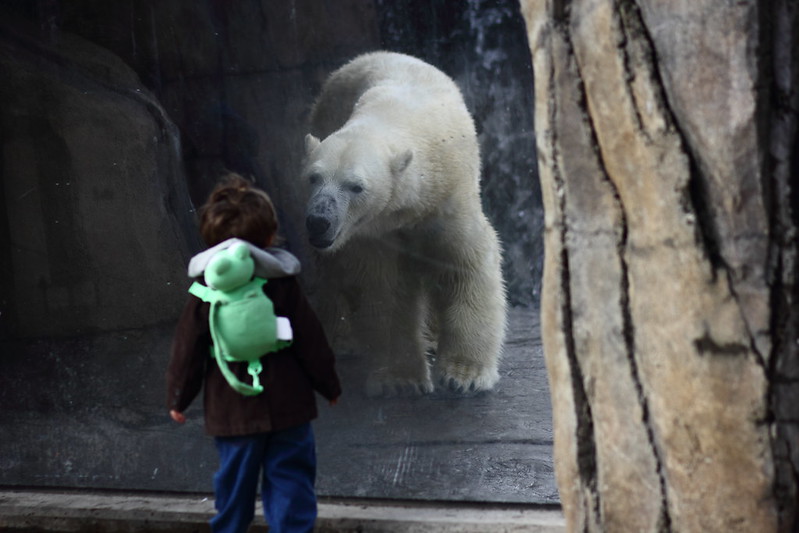 Inspire an art aficionado. Bring your kids to The Barnes Foundation outside Philadelphia and you'll be exposing them to world-class masterpieces that most adults have only seen on posters or in books. Inventor Albert C. Barnes, who used to hang paintings and hold informal art appreciation classes in his Philadelphia factory, established the Foundation in the 1920s. That same accessibility extends to the 24 gallery rooms, with an amazing, concentrated collection of works by Picasso, Matisse, Cézanne and Renoir. Well-behaved kids are always welcome, and you can let them run wild around the 12-acre arboretum after checking out the artworks. (Admission: $15/person 3 and up, free for kids under 3. Parking: $15; 610/667-0290)Note: Five of the galleries will be closed until 2012 when the Foundation moves to its new location in Philadelphia.
Looking for more ideas in Pennsylvania? These resources may help:
Pennsylvania for Active Families
Pennsylvania for History Buffs