Pacific Northwest with kids
By Ashley Burnett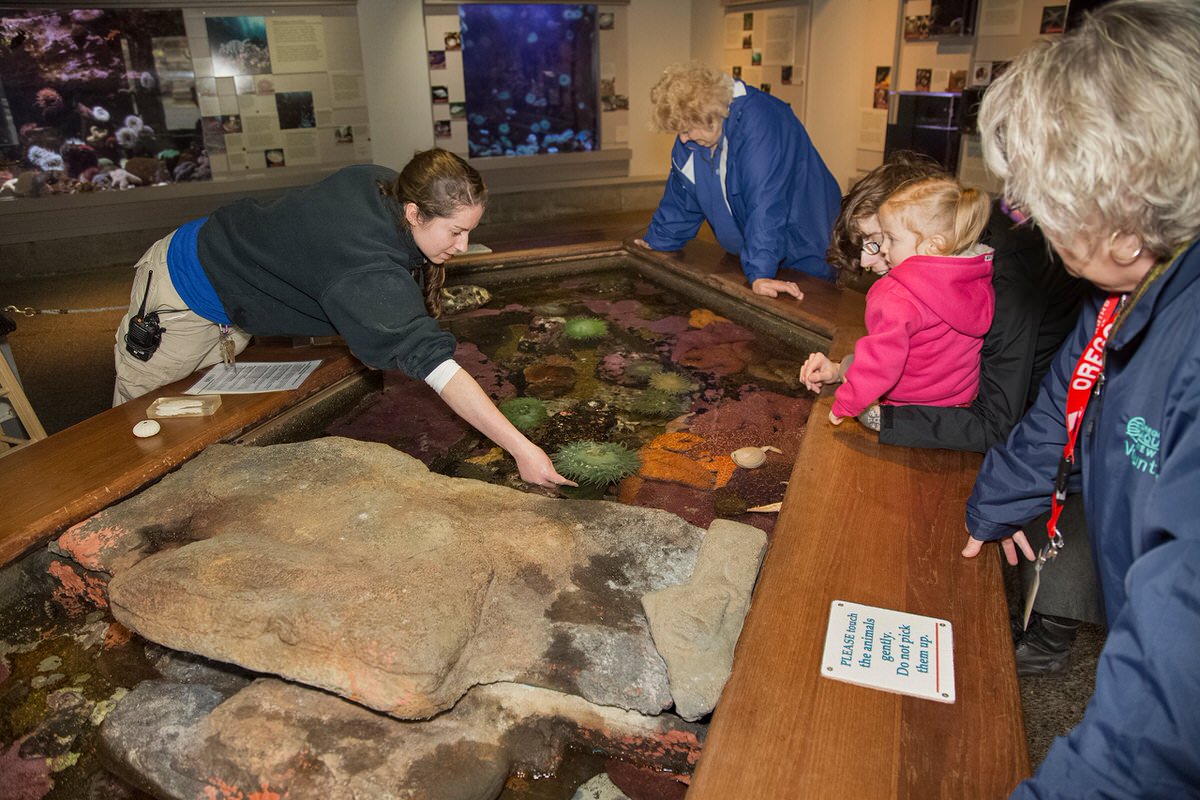 The Oregon Coast Aquarium is one of the best attractions in the Pacific Northwest for families. (Courtesy Oregon Coast Aquarium)
Head north along the Pacific coast, and you'll find some amazing kid-friendly activities. When it comes to the Pacific Northwest, there are an abundance of family vacation ideas on-hand. Washington and Oregon both play host to beautiful natural landscapes, in addition to fun kid-friendly spaces and attractions. Think interactive museums, arcades, festivals and theme parks.
Plan ahead and adjust your itinerary to your family's interests, be it theater, games or museums. The Pacific Northwest has them all. To that end, we've highlighted some of the most family-friendly spots along the coast. Here are some great activities in the Pacific Northwest for families.
(MORE: Best SoCal Campgrounds for Families with Kids)
Attractions in the Pacific Northwest for Families That Love the Water
Oregon Coast Aquarium. When it comes to attractions in the Pacific Northwest for families, Oregon Coast Aquarium is at the top of the list. This year, it celebrates its 25th anniversary. The aquarium, besides boasting plenty of marine life, allows guests to dive in with the creatures. It's perfectly kid-friendly, and families can even swim with sturgeon, halibut and skates. Younger kids can try the Sleep With the Sharks program, which lets them spend a night at the aquarium. This spot is perfect for those looking for educational family vacation ideas.
Seattle Children's Museum. Topping the list of family vacation ideas, this kid-friendly museum boasts 22,000 square feet of space. Kids from 10 months to 10 years old will love this space. One of the best activities in the Pacific Northwest for families, it has plenty of hands-on exhibits. Let the tykes check out the Global Village, which takes them through international landmarks. Other standouts are the Metropolitan Market, which teaches nutrition; and Discovery Bay, which is perfect for kids under 3.
Theme Park Fun for Families
Wild Waves Theme & Water Park. Topping the list of any family vacation ideas should be a kid-friendly theme park. While temperatures rarely climb in this area, head to Wild Waves Park to cool off when it does. A landmark when it comes to activities in the Pacific Northwest for families, it boasts a water and theme park. Kids can have fun on the water slides, as well as a suite of rides. There are plenty of activities for kids of any age, from the very young to teenagers.
Ground Kontrol Arcade Tour. For a kid-friendly activity (with adult perks), look no further than Ground Kontrol. The classic arcade is a mainstay in Portland. Kids are allowed in before 5 p.m. to play pinball and other games. On the menu are kid-friendly bites like PB&J sandwiches and grilled cheeses. The arcade also offers a slew of libations for adults. This must-see in the Pacific Northwest for families is perfect when it comes to family vacation ideas for the entire brood.
(MORE: Kid-Friendly Things to Do in the British Virgin Islands)
Festival for Theater-Loving Families
Oregon Shakespeare Festival. For theater-loving families, head to Ashland, Oregon. This city hosts an annual, world-renowned Shakespeare festival. Several actors got their start at the festival, which also showcases works based on other playwrights and writers. Kid-friendly options include performances of classic Disney movies (think "Beauty and the Beast"). For theater lovers, this option is a great activity in the Pacific Northwest for families.
Ashley Burnett contributed this to MiniTime.