Tips for a successful Disney World trip with kids on the Spectrum
By Leah Wood of Leah's Customs Travels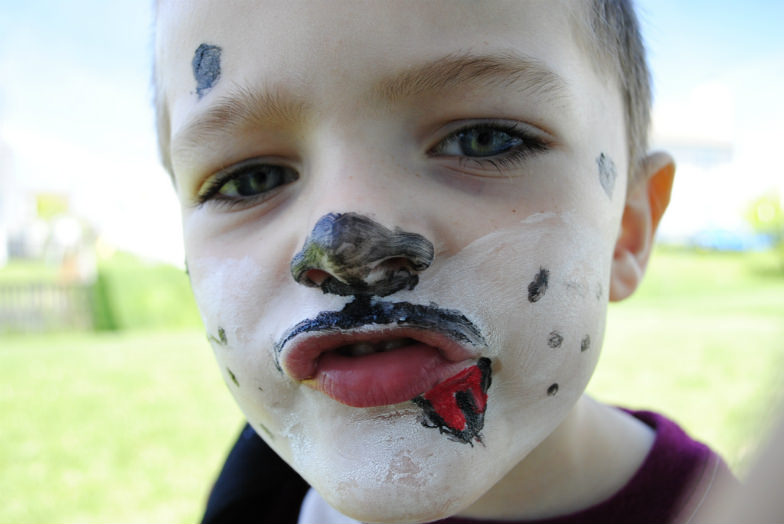 Prepare for a Disney World trip with special needs kids (Flickr: Lance Neilson)
"Surprise! We're going to Disney World!" We've all seen the videos where parents surprise the kids with a trip to Disney World. As a kid, I experienced it myself; it didn't turn out well. It was not a fun experience at all. For parents with children on the Autism Spectrum, this is a one way ticket to Meltdownville. It just can't happen. As an aunt to three children on the Spectrum, there is no way I would utter those words.
So how do I prepare my own family for a trip to Disney World?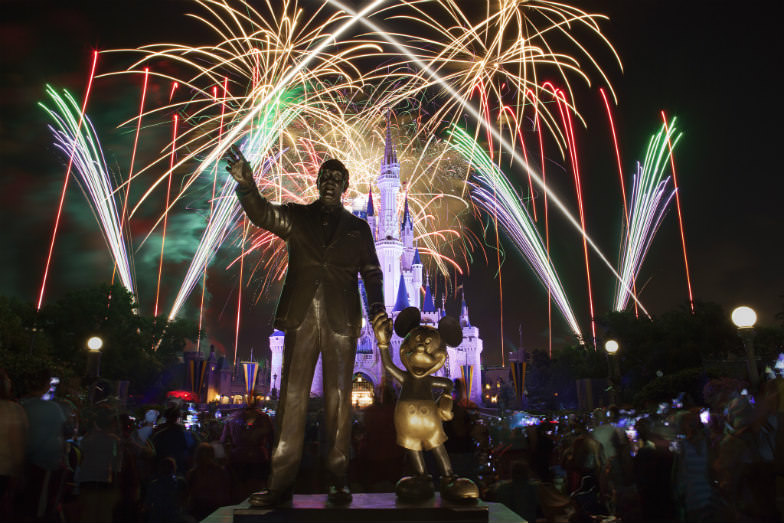 Disney World in Orlando (Flickr: Anthony Quintano)
1. Have a family meeting. We already know that a Disney vacation during the school year is pretty much out of the question. Even though the crowds are smaller, taking Special Needs kids out of school and away from their routines is a recipe for disaster. Any change in the routine needs to be done slowly or with advanced warning otherwise it becomes heartbreaking to everyone. What we do is have a pizza night and talk about our plans for the summer. Because the kids are Disney veterans, we talk about what things are must-dos and new things we want to see.
(MORE: Get great tips on traveling with an autistic child.)
2. Get a travel agent. You especially want a travel agent who specializes in Special Needs Travel, or at least has experience planning vacations for families with children on the Spectrum. If you can find one who not only does special needs but also does Disney vacation planning, you've hit the jackpot. If you're thinking "now why would I need a travel agent?" Let me explain the benefit of a travel agent. I'm an aunt, I don't usually have to deal with the day-to-day things that come with dealing with children with Autism. I know there's therapy, IEP meetings, occupational therapy, plus school and extracurriculars. Never mind work, and laundry and the other myriad of responsibilities of daily life. It's a lot, and then you want to plan a family vacation. There's just no time. A travel agent does all the legwork so you can focus on your family.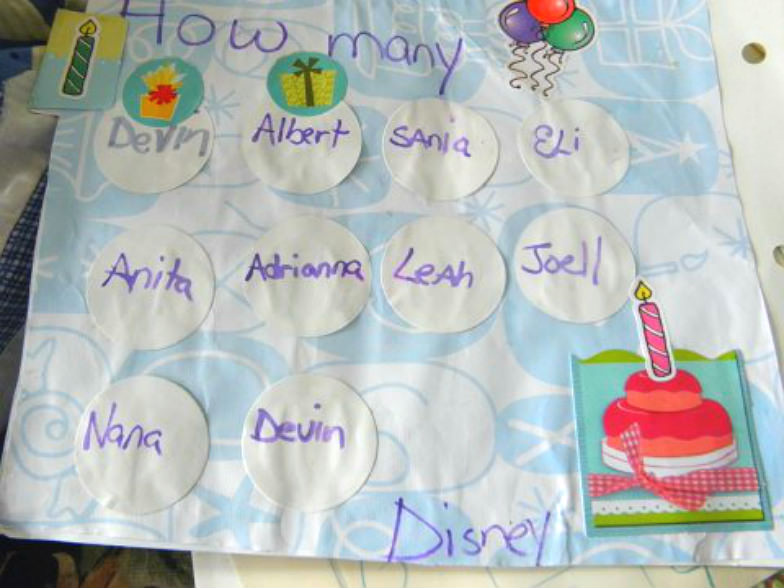 Give everyone a travel planner. (Credit: Leah Wood)
3. Give everyone a travel planner. Children with autism need to know what's going on, and about the environment that they're travelling to. Now you can do this two ways. If you're particularly crafty, make their travel planners. You don't have to be crafty or have tons of spare time for this. You can get a family travel binder. That's what I did!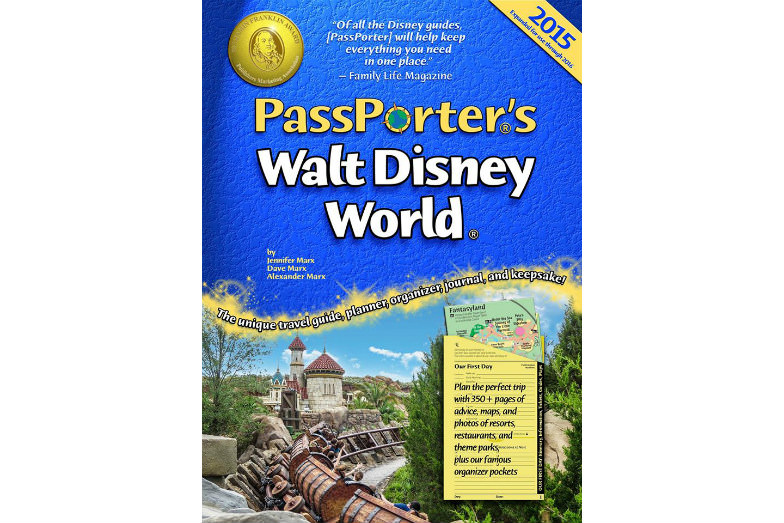 PassPorter's guide to Walt Disney World (PassPorter)
4. Read ahead the Disney Vacation Books. One of my favourite books is PassPorter's Walt Disney World: The Unique Travel Guide, Planner, Organizer, Journal, and Keepsake! by Jennifer Marx, Dave Marx and Alexander Marx. As a travel agent, I'm getting this for myself because I just love it for planning Disney vacations. It's jam packed with color maps and pockets and places for notes. The other one is The Unofficial Guide to Walt Disney World by Bob Selhinger and Len Testa (available as e-book). And I'd also recommend Birnbaum's 2015: Walt Disney World for Kids. It is written just for kids.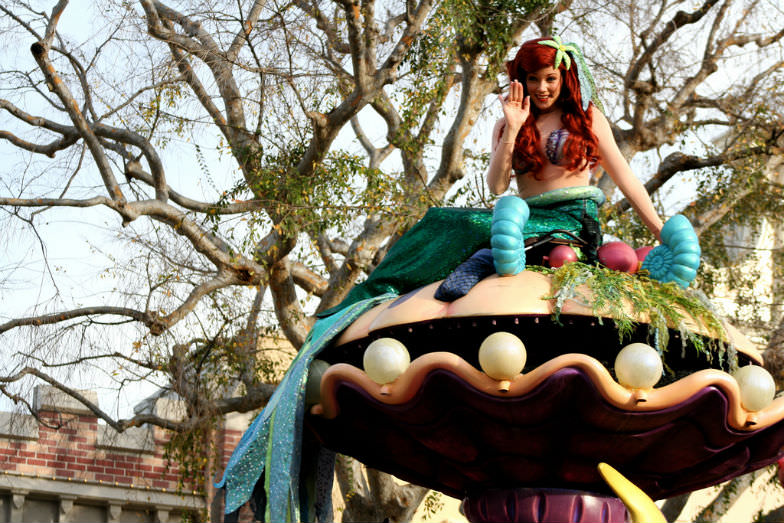 Ariel at a Disney Parade (Flickr: Matthew Freeman)
5. Keep kids in the loop with planning. We hold planning nights where the kids watch ride and parade videos on Youtube. We also order the vacation planning DVD from Disney World.
(MORE: Find kid-friendly hotels near Disney World in Orlando.)
6. Keep it visual. Keeping it visual is different than watching videos. When I say keep it visual, I mean put up reminders and countdown posters so everyone can keep track on how long until the family vacation. And since we like to eat out, I made a poster to show what eating out costs us in relation to saving for our Disney family vacation. We let the kids color in what they saved up on their chart and whoever birthday it is, they get to put the Mickey ears on their name. It keeps it fun and it also deals with the questions of how long until Disney World because it's right in front of them.
With these few tips, making Disney World your next family vacation is completely doable and practically stress-free.
Leah Wood contributed this to MiniTime.
Leah's Custom Travels specializes in vacation planning services for families with Special Needs to all US destinations especially to Disney Parks, Universal Studios and SeaWorld.