San Juan, Puerto Rico
By Suzanne Ellenthal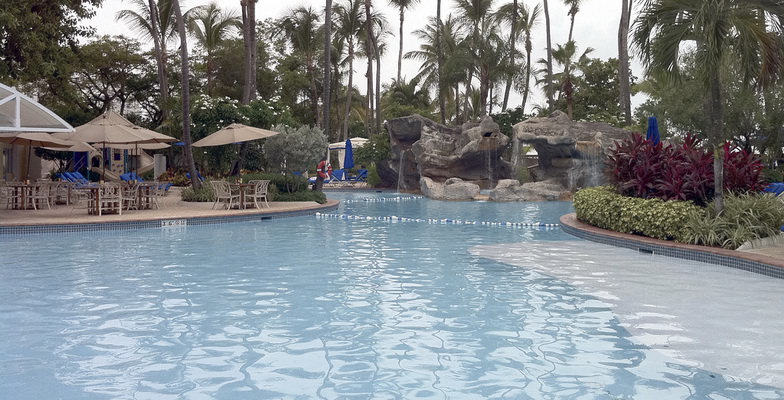 flickr:gylo
Why Go: Spicy-hot and sun-kissed San Juan is about as exotic as you're gonna get without having to rustle up a passport. A family trip to Puerto Rico is an easy introduction to foreign travel—you might say it's like going abroad lite. The island is accessible, just a scant thousand miles off the coast of Florida. It's a place where your kids can brush up on their Spanish, but English is widely spoken. The official currency? American greenbacks, por favor. And if one of your goals of travel is to introduce your children to a larger cultural punchbowl, few other Caribbean destinations offer a more interesting blend of ancient and modern, manmade and natural, bustling and serene.
These were some of the reasons that influenced our correspondent, Suzanne Ellenthal, and her husband, Jonathan, when they were researching destinations for their family's spring break. They looked forward to exploring Old San Juan, visiting the El Morro fort, taking in a baseball game, and hiking in El Yunque, the national rainforest. ("We're not a family that sits on the beach for five straight days. One of the reasons we chose Puerto Rico is that we wanted to go to a place where there were other things to do and see outside of the hotel.")
The Ellenthals spent five nights at the Ritz-Carlton, San Juan Hotel, Spa & Casino, one of the most prestigious hotels in Puerto Rico. Though the hotel was built just over a decade ago at a reported cost of $100 million, its classic architecture harkens back to an earlier, more elegant era. The lobby is grand in a tasteful, international way, with enormous marble columns, crystal chandeliers, and wrought-iron filigree balconies. The public areas exude an easygoing affluence, from the local business folk who've come to meet clients to the well-heeled patrons to the ever-smiling staff. The hotel's 18,000-square-foot casino—the largest in Puerto Rico and first ever at a Ritz property—and 12,ooo-square-foot, full-service spa are major attractions in their own right. Yet while this hotel is big, with 416 guestrooms, it manages to feel intimate and friendly. Prospective guests should be clear, however, that this Ritz-Carlton property is a hotel rather than a resort. ("It's not the kind of place you'd go if you want to spend all your time without leaving the premises.")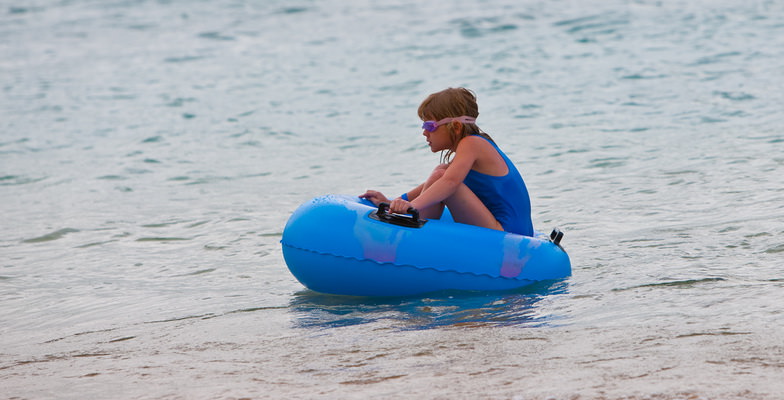 flickr:misschatter
During their visit, the Ellenthals found the service at the hotel to be flawlessly polite and very friendly. They were in San Juan during the World Baseball Classic, and since the two boys were always wearing their baseball caps, the staff would frequently initiate conversations about baseball. Top-notch service was particularly welcome at the well-maintained pool and beach, where there was none of the annoying competition for loungers that plagues so many destinations. Living up to the Ritz's mantra, "with pleasure," the hotel staff were always there to bring towels or set up extra chairs and umbrellas as needed.
Getting Oriented: The hotel is located on 8 beachfront city acres in the Isla Verde district of San Juan, an easy 5-minute cab ride from Luis Muñoz Marin International Airport and about 10 minutes from historic Old San Juan. The hotel fronts the Avenue of the Governors, a major state road shared by several other prominent hotels, including the El San Juan and the Intercontinental. The Ritz-Carlton does not offer an airport shuttle service, and one-way cab fare is about $12.
The building is made of elegant sandstone, with a lobby set back from the road with a large, grand circular driveway that sweeps around a landscaped garden filled with palm trees, flowers, and a large, four-tiered stone fountain. The impressive entrance is particularly dazzling at night when floodlit.
The hotel's huge casino and parking garage face the street. Out back, the hotel forms a horseshoe around a beautifully landscaped pool area, with a large, sandy beach just beyond. The center section of the hotel contains the lobby, gift shops, and children's club, with several floors of guestrooms above. One of the hotel's wings is three stories tall and houses the main ballroom and terrace. The other wing has eight stories and contains the vast majority of guestrooms. At one end of the pool area, there are two tennis courts (lighted at night) and the spa.
Getting Around: There aren't any sites within walking distance, so you'll need to grab a cab to get to pretty much anywhere of interest. San Juan is divided into many neighborhoods, but visitors usually stick to three on the city's northern, Atlantic edge: Isla Verde, Condado, and Old San Juan. Taxis are plentiful but expensive when compared to cab fares in US cities. Most journeys are covered by flat rates. A one-way taxi ride from Isla Verde to Old San Juan costs roughly $20, and you'll probably make this trip several times during your stay.
There is also a tour desk in the lobby, where you can book various excursions with one day's advance notice. Options include half-day trips to the rainforest, horseback riding, tours of the Bacardi rum distillery, and kayaking on Bioluminesence Bay.
We Are Family: While the staff is extremely friendly and welcoming to children, very few of the hotel's facilities and amenities are geared toward kids. The hotel's two marquee attractions, the spa and the casino, are naturally adult-oriented. There is no playground or arcade. Neither of the two high-end gift shops stock snacks, toys, or activity books for children.
For children 5 to 12, Ritz-Carlton offers a supervised activity program called Ritz Kids. Most of the indoor activities take place in the Ritz Kids center, which has a TV and a computer, and is replete with toys, board games, and arts and crafts supplies. Unlike in some kids' programs, where children are organized into smaller age groups, here the counselors and children stay together in one group, playing games, doing arts and crafts, or learning a few Spanish phrases. Typical outdoor activities include building sandcastles, swimming, and playing tennis, volleyball or dodge ball. During the Ellenthals' visit, the hotel was full to capacity and yet very few kids used the Ritz Kids program. The counselor estimated that, on a typical day during the year, there might only be two or three kids attending the club, but that during the busiest holiday periods, such as Christmas and Easter, there might be as many as 10 kids signed in at once.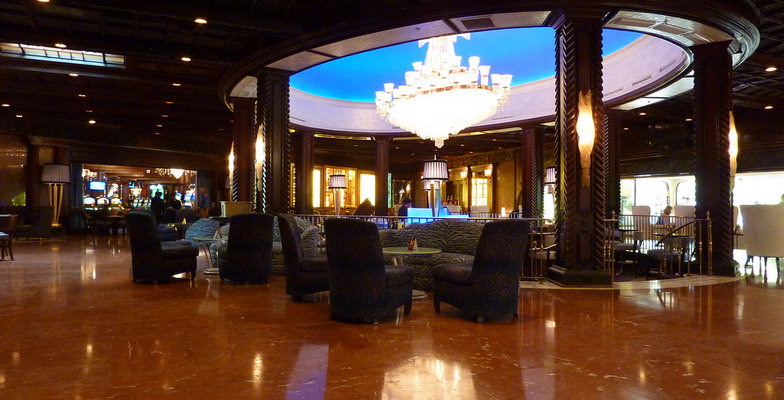 flickr: superde1uxe
Families who frequently use kids' clubs at other resorts may find Ritz Kids expensive and inflexible. Parents are encouraged to register 24 hours in advance, though the club will accept children at the last minute if there is room. You can't drop off your child for just an hour or two at a time. There are two options: Half-day (9am-noon or 1pm-4pm; $35/child) or full-day (9am-4pm; $65/child). This is pricey, especially if you have two or more kids. Children who spend a full day at the club order their lunch off the restaurant's kids' menu. For children under 5, you can hire a nanny with 24-hour notice ($18/4-hr minimum for one child; $21/4-hr minimum for two children). Note that the concierge will furnish a list of outside babysitting agencies, and you must make the arrangements yourself. Small tykes who are accompanied by a nanny may use the Ritz Kids center for the same cost as older children.
The sunny Caribbean weather ensures that guests of all ages gravitate to the pool area. The Ritz's lovely, cross-shaped pool has a uniform depth of 42 inches, and can be entered via several sets of steps. It is impeccably maintained but more decorative than recreational, and embellished with a series of ornamental lion-shaped stone fountains. There is no slide, diving board, or lifeguard. There is also no kiddie pool. Even during a week when the hotel was booked solid, the poolside mood was generally subdued. ("Definitely on the sedate side. Not a lot of splashing or jumping in.")
Most families with young children seemed to head for the beach, which is sandy and large, but not so huge that kids could wander too far away. There's a roped-off swimming area but no lifeguard. ("No huge waves, but certainly enough for the boys to body surf a bit and for us to feel comfortable watching them from a distance.") Once again, the attentive staff was on hand to bring lounge chairs, umbrellas, and towels to guests in need. The ambience on the beach was also tranquil. ("Some people were reading or listening to their iPods, and others were walking on the sand.")
Ritz-Carlton guests have complimentary access to non-motorized watersports, such as kayaking, Sunfish sailing, and snorkeling. Jonathan took 11-year-old Zachary parasailing, which was a huge hit. ("It was his first time and he had a blast.") Since there is no dock, the father and son were picked up at the beach and taken by Jetski out to the boat. The entire excursion took about 90 minutes, including 20 minutes of flight time. (Minimum age 8 to 10; $50/person).
For the Ellenthals, many of the trip's highlights occurred on excursions outside the hotel. They spent a lot of time in Old San Juan, the old walled part of the city known for its narrow cobblestone streets, colonial architecture, and many restaurants, shops, galleries, and museums. They enjoyed visiting El Morro, the monumental 16th-century fort that rises 140 feet above the sea to offer great views and interesting history lessons. The Ellenthals were enthralled with their visit to El Yunque, the 28,000-acre national rainforest, "which is amazing." It's a great place for some easy hiking, thanks to surprisingly well-maintained jungle trails—paved in some places, wooden steps in rough spots—that lead to waterfalls, observation points, and up to mountaintops. The Taino Indians believed that their gods passed the days here.
Where to Eat: There are six restaurants and several bars at the Ritz-Carlton, offering food that's good but not gourmet. Service is attentive but slow.
Prime 787 is the hotel's signature restaurant. It's an upscale steakhouse with an award-winning chef. (Open for dinner 6pm-10pm.)
The Caribbean Grill serves grilled food and salads on its outdoor terrace. You can dress as casually as you like. There is a seafood buffet on Friday and a very popular cava (Spanish sparkling wine) brunch on Sunday. ("We had the breakfast buffet there a few times. It was fine but nothing special, including omelets, cereal, pancakes, muffins, fruit, and the like. It was expensive: $80 for the four of us, including tip.") The à la carte breakfast menu is equally pricey: $6 for orange juice, $7 for a bowl of cereal, $10 for two eggs any style, $16 for smoked salmon and cream cheese on a bagel. At lunch and dinner, the menu turns to salads, pizza, burgers, chicken, and seafood. There's a children's menu with the usual fare—think PB&J sandwiches, chicken tenders, pasta, pizza, hot dogs, and granola with frozen yogurt. (Breakfast buffet $22.50/adult, $11.25/child; Average lunch or dinner entrée $17; children's entrées $7-$8.)
The Ocean Bar & Grill is the hotel's most casual restaurant, with waiter service to the pool and beach areas. The menu features international, casual fare such as burgers and sandwiches, with a similar selection and price range as those in that Caribbean Grill.
The Lobby Lounge is an intimate and elegant room in which light meals are served all day. ("We had our breakfast there twice, which was also expensive.") The continental breakfast includes coffee, juice, and a choice of croissants and baked goods, bagels, cereal, and fruit. (Continental breakfast 6am-11am, $17/adult, $9/child; Lunch and cocktails noon-6pm; afternoon tea 3pm-5pm; cocktails and tapas 6pm-11pm.)
The Casino Lounge, adjacent to the gaming hall, serves cocktails and light fare. It boasts the largest flatscreen TV in Puerto Rico, which is often tuned into sporting events.
The Sushi Bar serves fresh sushi and vegetable dishes in a café-style setting. (Open for dinner 6pm-10pm.)
San Juan is chock full of good restaurants to suit all tastes and budgets. The Ellenthals highly recommend an Italian restaurant in Old San Juan called Sofia, which they discovered through the hotel concierge. ("Great food, and phenomenal service.")
Nightlife: With Puerto Rico's largest casino downstairs and vibrant San Juan on your doorstep, the possibilities are nearly boundless. If you want a night out as a couple, you can arrange for in-room babysitting through an outside agency ($18/4-hr minimum for first child; $21/4-hr minimum for two children). Note that the concierge will simply furnish a list of agencies, and it's up to you to make the arrangements. There's a 4-hour cancellation policy.
On Friday and Saturday nights, the hotel offers a Kids' Night Out for children 5 to 12, which includes dinner and activities such as a movie and games ($55/child). Kids order dinner off the restaurant's children's menu. The big drawback to Kids' Night Out is that the 5pm-to-9pm timeframe is too early, given that dinners in Puerto Rico tend to start later and go on longer. ("It's not very helpful if you were planning a nice dinner out. You wouldn't be eating before 7:30pm, and then you'd probably want some time in the casino. It's much too limited.")
Where to Stay: Request a guestroom above the 6th floor for the best views. Very few rooms have balconies, so you'll need to ask for one if it's important to you. Note that most "ocean view" rooms actually overlook the pool and have indirect ocean views. Ask for one facing the water if it's a priority. If you're bringing a baby or a toddler, the Ritz-Carlton will be happy to provide a complimentary crib.
All 416 guestrooms are appointed in Ritz-Carlton florals, accented with colorful tropical touches and dark hardwood furniture. Bathrooms are oversized and plush, with tub-and-shower combos, scales, signature bathrobes, and deluxe toiletries. On the 9th floor, Club Level rooms and suites include their own concierge team and a VIP lounge with a balcony and spectacular ocean views. Throughout the day, Club Level guests can help themselves to complimentary presentations of food and drinks, including a continental breakfast, a light lunch, hors d'oeuvres, and a constant supply of coffee, tea, and other beverages.
The Ellenthals were disappointed with their non-Club Level executive suite, based on its nearly $1,000-per-night pricetag and their previous experiences in other upscale hotels. There had been little attention to detail in the aesthetics and comfort you'd expect at this price level. The room was Spartan, without the beautiful objects, artwork, or luxurious bedding typically found at five-star hotels. ("We were definitely expecting something nicer. Our room was not what you would term luxurious. The furnishings had a worn look and feel to them.") The sitting room featured a sofa bed, a plasma screen TV, and a desk with a chair, but there was no other comfortable place to sit when the sofa was open. There was a small powder room off the sitting room. French doors connected the sitting room and the bedroom, which featured two double beds, night tables, and a dresser with a wall-mounted plasma screen TV above it.
One drawback for Ellenthal and her two tween-age boys was a lack of privacy. A bathroom door would have been a nice touch. Instead, the entry from the bedroom was open, with the vanity and sink directly ahead. There was a toilet cubicle with a door to the left, and a small shower-and-tub room with a door to the right. ("I thought this was awkward. If my kids were in the bedroom and I wanted to get dressed, there was no place to go. My options were to ask my kids to leave, or to use the second bathroom.") There was seemingly little thought put into what guests need at a beach hotel, such as hooks on which to hang wet swimsuits.
Price Tag: A standard room with two double beds and an airport or neighborhood view starts at $289 per night in the mid-October low season, but slides up to $469 per night in the peak April weeks. Want to see more than take-offs and landings? A deluxe "ocean view" room with two double beds starts at $359 per night in October, and rises to $549 in April. Going for a Club Level deluxe room will set you back $359 per night in October or $699 per night in April, but you'll save considerably on your family's meals. Springing for a more expensive room will only leave you disappointed. The Ellenthals' suite, which had no balcony, cost $975 per night in mid-March, and "felt extremely overpriced."
While the Ritz-Carlton, San Juan Hotel, Spa & Casino offers elegant public areas and exemplary service, its guestrooms fall well short of luxurious. The hotel makes only token efforts to provide meaningful benefits to families. The Ritz Kids program is not as extensive as at many other Ritz-Carlton resorts, and is too poorly attended to be fun. Moreover, the hotel doesn't provide incentives for families. At press time, there were no family packages listed on the hotel's web site. Comparatively, the Ritz-Carlton in Orlando offers a package that includes two interconnecting rooms, complimentary children's meals, access to the Ritz Kids club, a disposable camera, an all-you-want ice cream passport, and late check-out. Creating a similar package here might encourage families to use the Ritz Kids club and get it out of the doldrums.
Insider Tips:
1. Introduce your kids to plantains, Puerto Rico's staple fruit that you'll see prepared a zillion ways (but always cooked, since tropical fruit isn't sweet off the tree).
2. Given that food is so expensive here, booking a Club Level room can save money. You can nibble all day on the complimentary fare upstairs and avoid sticker shock for breakfast and lunch in the hotel's restaurants.