Explore San Antonio on the cheap.
By Kim Carlson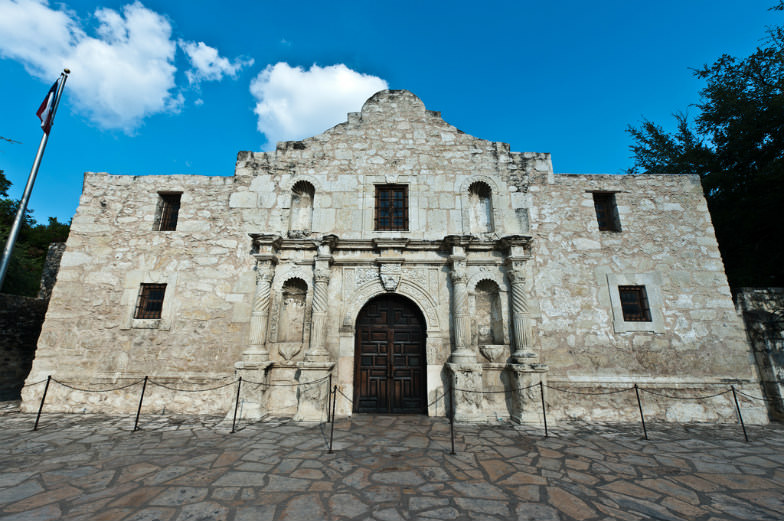 The Alamo in San Antonio (Flickr: Sebastian Bergmann)
Texas takes the saying, "Everything is bigger in Texas!" to heart, and the City of San Antonio is no excpetion. In fact, there are so many San Antonio attractions that your family will want to stay for a week, just to make a dent in the list of things to do. Fortunately, this dent doesn't have to find its way to your wallet.
How it Works
The San Antonio Savings and Beyond card will save your family up to 48 percent off your next 7-day vacation. There are several cards to choose from, so you can pick the one that suits your family's needs best. Here's how it works:
You can pre-purchase your cards online and or in person once you've arrived.
You'll have either 3 or 7 consecutive days with which to use your passes (depending upon the pass you pick)
The countdown doesn't start until you start using it
(MORE: Find great kid-friendly hotels in San Antonio.)
Purchasing this card gives you one-time passes into each of the 16 participating San Antonio attractions your family wants to visit most, like the San Antonio Children's Museum or the Tomb Rider 3D Adventure Ride and Arcade. You have the flexibility of creating your own daily itinerary and you can switch it up at any time throughout your stay. Just show your passes at each of the locations to gain entry.
Where to Go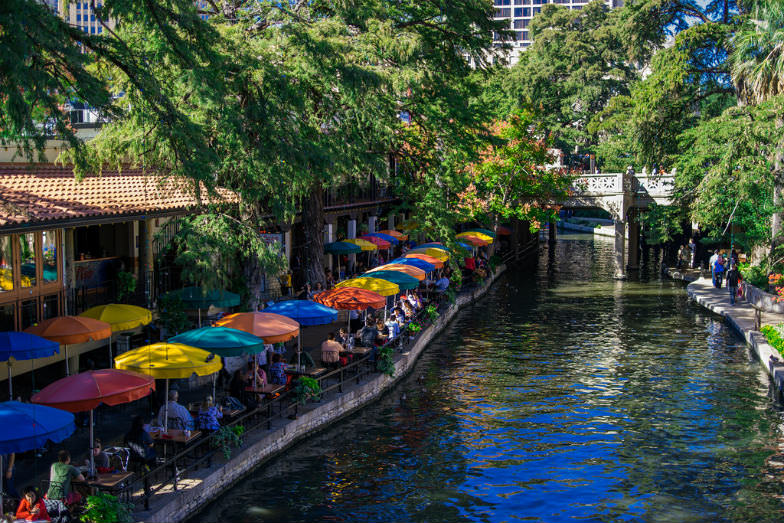 River Walk (Flickr: Nan Palermo)
After you've dropped off your bags at the kid-friendly hotel of your choosing, enjoy a walk downtown. Running through the heart of the city is the San Antonio River, which is the backdrop to River Walk. This elongated stretch along the river bank is actually a network of walkways that weave in and out of small shops, restaurants and art galleries. If shopping is on your to-do list, check out the Historic Market Square.
San Antonio used to be a Spanish military encampment. It began life as an isolated waystation, and grew to be the thriving hub that it is today. While the encampment is a thing of the past, the Spanish architecture is still around. With your Savings and Beyond cards, you can hop on the Alamo Trolley Tours, included in the passes, and head over to one of the many Spanish missions in the city.
(MORE: Check out these family-friendly San Antonio trip plans by your fellow Minitimers.)
As the most famous of all San Antonio attractions for a family vacation, The Alamo is steeped in history, architecture and natural beauty. It also happens to be one of the sites included on the cards. While it won't take your family long to peruse the mission itself, be sure to take time to stroll along the grounds outside.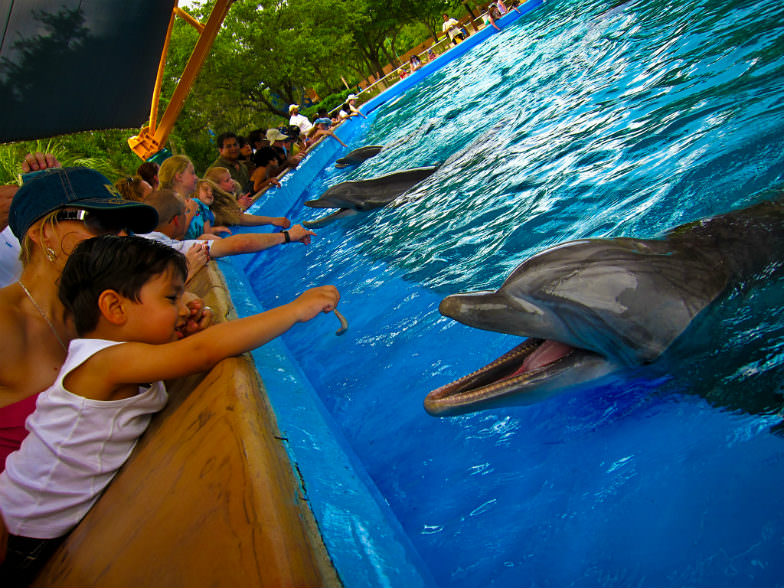 Sea World San Antonio (Flickr: Nan Palermo)
Use your cards to visit Ripley's Believe it or Not! or the Texas Ranger Museum, or go to one of the many jaw-dropping, excitement-inducing amusement and theme parks, including SeaWorld, Six Flags Fiesta and Splashtown.
As the second largest and second most populous state in the country, Texas has a huge number of kid-friendly attractions to visit. With so many San Antonio attractions to suit your family's needs and the right cards to see them for a discounted price, you're sure to have fun!
Kim Carlson contributed this to www.MiniTime.com.