Kid-friendly activities in Yellowstone & Jackson Hole, Wyoming for every season.
By Camille Miller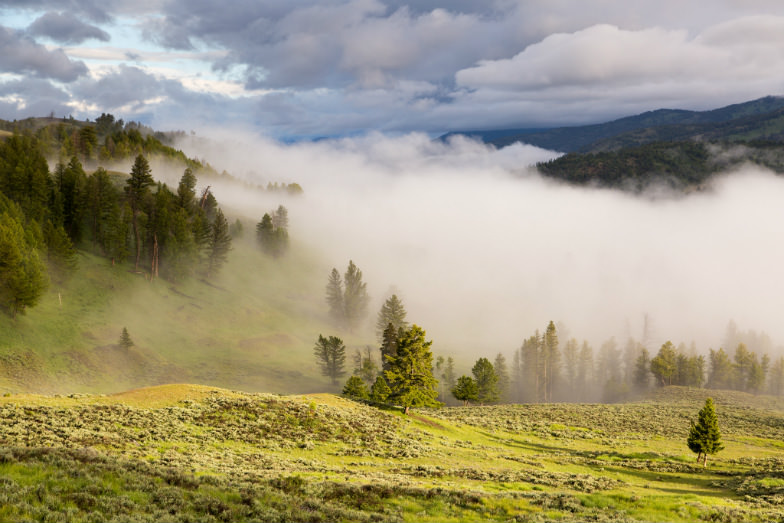 Yellowstone National Park (Flickr: Yellowstone National Park)
Jackson Hole and the Yellowstone National Park in Wyoming is a dynamic and beautiful region that draws millions of visitors, families with children included, every year. From wildlife viewing to geysers and more, here's how to get the most out of every season in this awe-inspiring wilderness.
(MORE: Look for kid-friendly hotels to stay in near Yellowstone.)
Fall – Craig Thomas Discovery & Visitor Center and the Murie Ranch Trail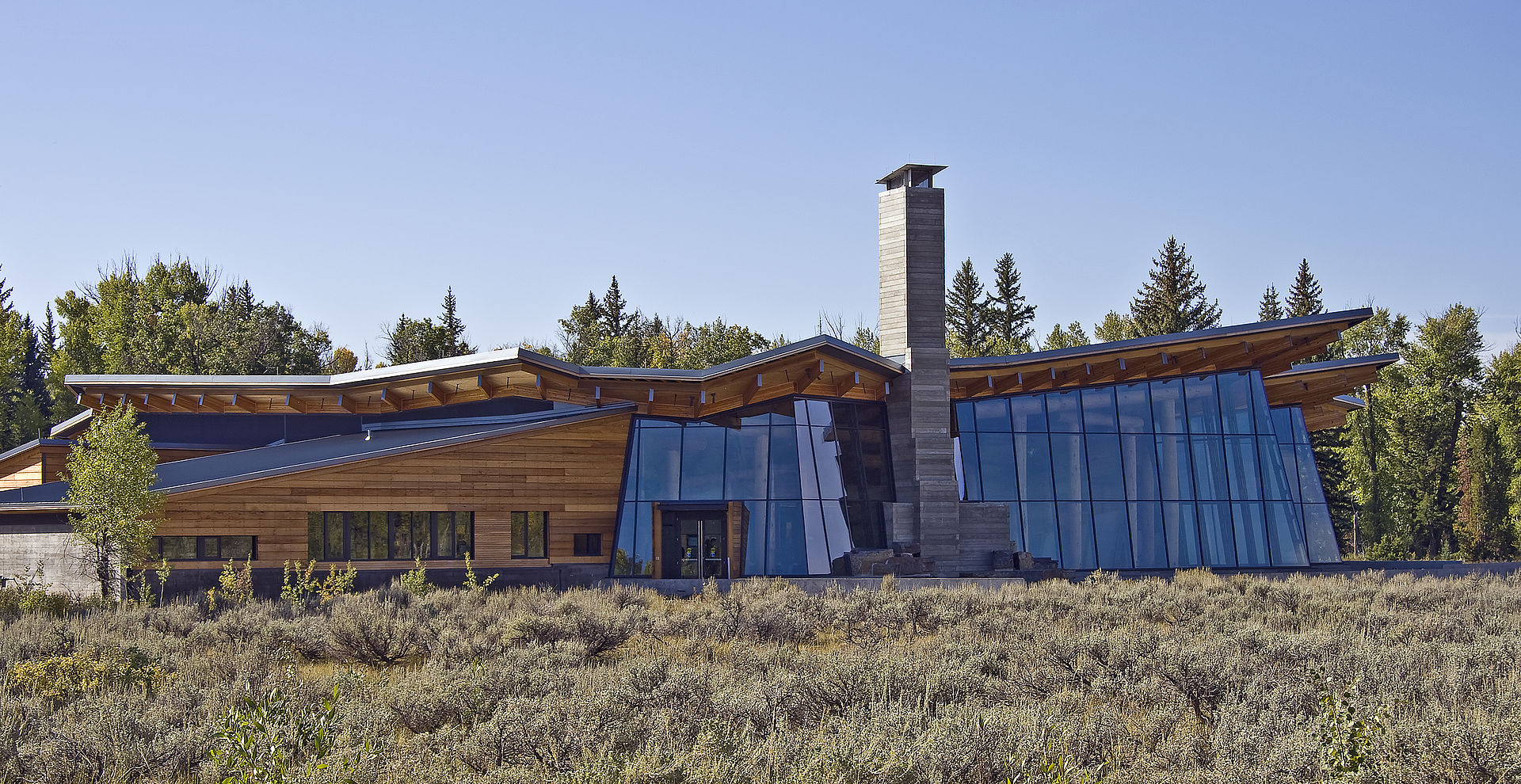 Craig Thomas Discovery & Visitor Center (Photo: Acroterion)
Two brothers, Adolph and Olaus Murie, and their spouses Louse and Margaret were significant environmental leaders and wildlife biologists. Today, their Ranch is a wild paradise, frequented by moose, birds, and bugling elk. You can hike through this extraordinary natural setting by beginning at the Craig Thomas Discovery & Visitor Center and traveling by foot .5 mi to the Murie Residence. Not only will you see a variety of beautiful animals in their native habitats, you'll also see the stunning fall colors of the trees all around you. Don't forget to bring your camera!
For 8- to 12-year-olds: The Junior Ranger Program Participants can earn a Junior Ranger patch or badge by completing ranger activity, attending a program, and either attending a second program or going on a hike. Details can be found at any of the Visitors Centers in the Park.
Winter – Snowmobile Tour Through the Tetons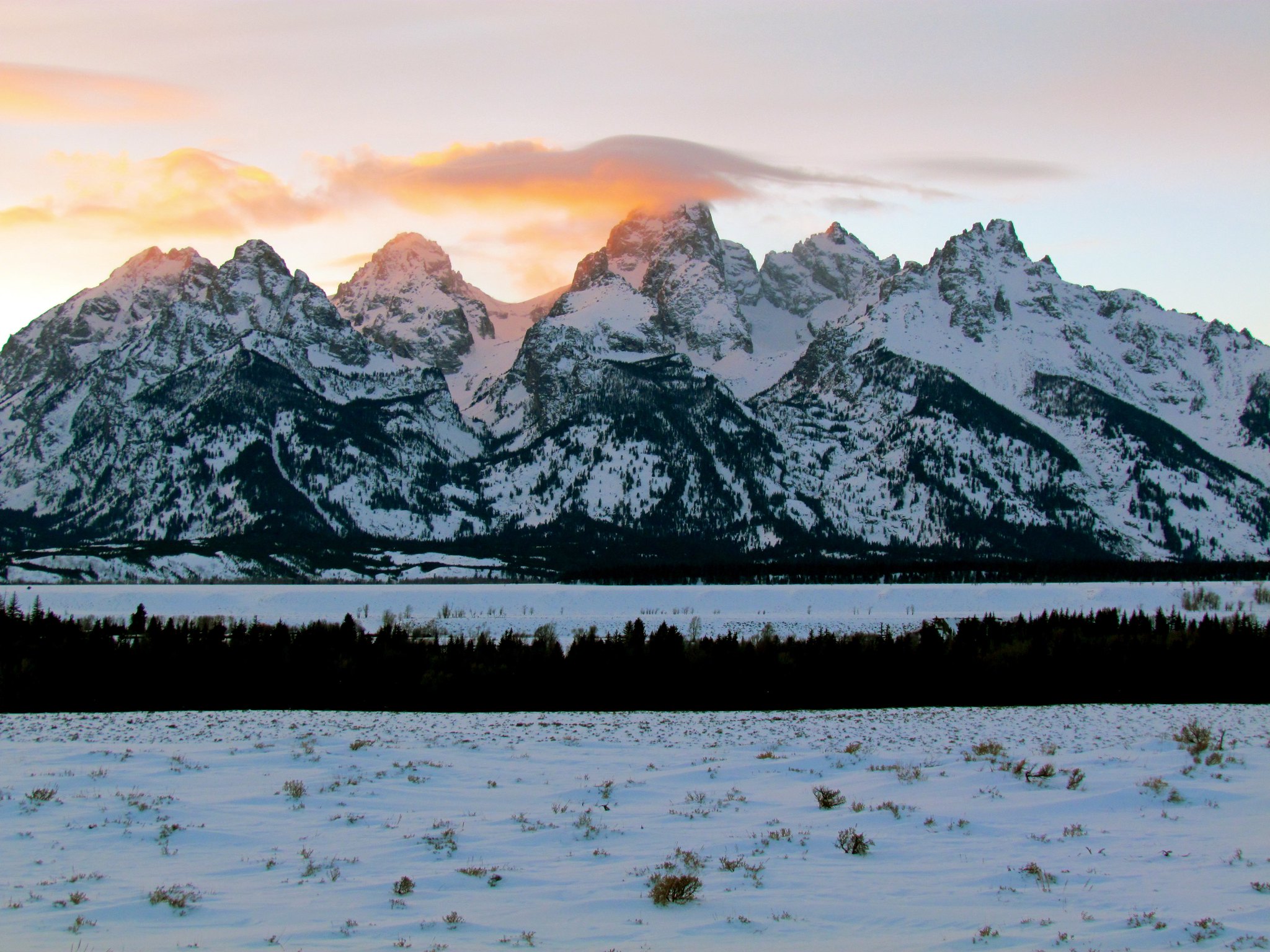 Atop the Grand Tetons (Flickr: Jeff Gunn)
The spectacular scenery of the Rocky Mountains in winter is something you will never forget. A half-day tour through the Grand Tetons and National Forest can be arranged to show your children the wonders of the area by snowmobile. Enjoy the well-groomed trails and the freedom from competing for the best views with the summer crowds. A guide will pick your family up in the morning and provide breakfast and equipment, then take you through some of the most gorgeous country you will ever see in your lifetime. Make sure you take good winter clothing (including thermals). You'll be back in time to hit the slopes for a few afternoon runs!
For an extended stay: Mammoth Hot Springs offers a hot tub cabin accommodation option that features a private 6-person hot tub. No need to worry about chilly fingers and toes with a geothermic feature of Yellowstone available in your very own room!
Spring – Baby Animals in the Park
Baby elk in Yellowstone (Photo: Jenny Golding)
Spring is the perfect time to see baby animals in Yellowstone. More than 60 mammal species make their homes in the area, and their youngsters begin to make their appearances between April and June. Black bears cubs are best spotted near the Mammoth and Tower-Roosevelt areas. Moose and their young can be found foraging near rivers and lakes. You may also see bighorn lambs, elk, or buffalo calves. Bring a good pair of binoculars to get a closer look at these wobbly-legged babies.
For babies and toddlers: Spring is the quietest time of year in Yellowstone, so you can see the most popular areas, like the Old Faithful geyser, in peace. Depending on how early in the year you visit, roads may still be impassable by car, but you can arrange a snowcoach tour to take the stress out of seeing this serene and unforgettable landscape with your little ones.
(MORE: Find other kid-friendly attractions in the Yellowstone and Jackson Hole area.)
Summer – Jenny Lake Shuttle Boat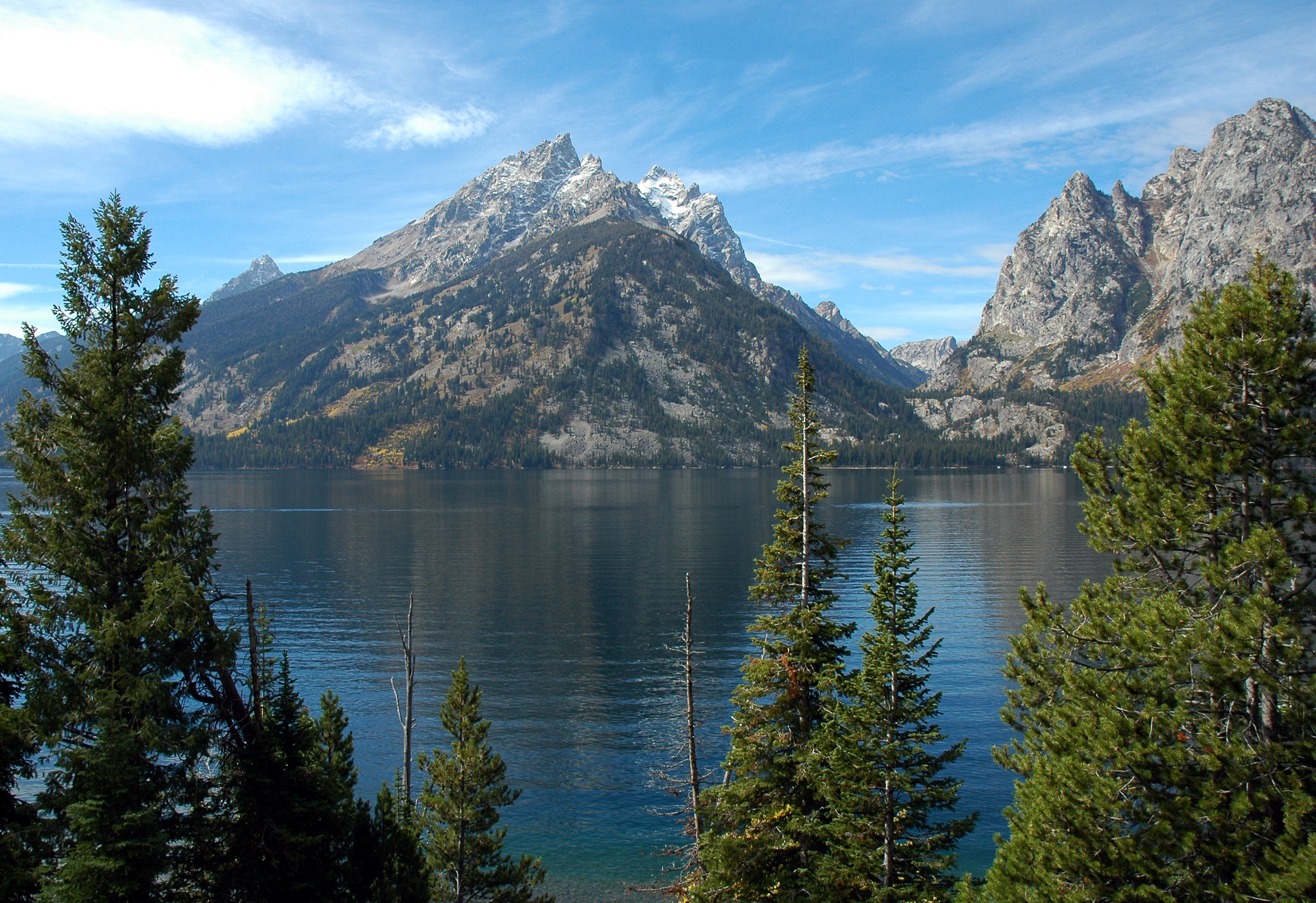 Jenny Lake (Flickr: chascar)
Jenny Lake is a popular summertime destination for visitors to the Jackson Hole area. Visit the Eastern shore for the best views into Cascade Canyon or travel to the Western side to take advantage of cool forests, and spot the moose that often frequent the wet areas. Hitch a ride on the Shuttle boat from the East Boat Dock near South Jenny Lake, to the West Boat Dock. Hike .5 miles in to Hidden Falls along Cascade Creek, or rent a horse and take the trail that goes around the lake. To add more challenge to your hike, climb up to Inspiration point, which covers only .5 more miles but climbs 500 feet on the way. Since Jenny Lake is on the main park road, and is a popular destination, arriving before 10 am will make finding a parking place easier.
For tweens and teens: Contact any of the outfitters in the area to schedule a whitewater rafting or kayaking trip down the Snake River. The rapids are the most challenging early in the year as the snow melts, but the guides are knowledgeable and experienced, and even beginners will feel safe as they face the challenges of the river.
Camille Miller contributed this to MiniTime.