9/11 remembrance
By Mimi Slawoff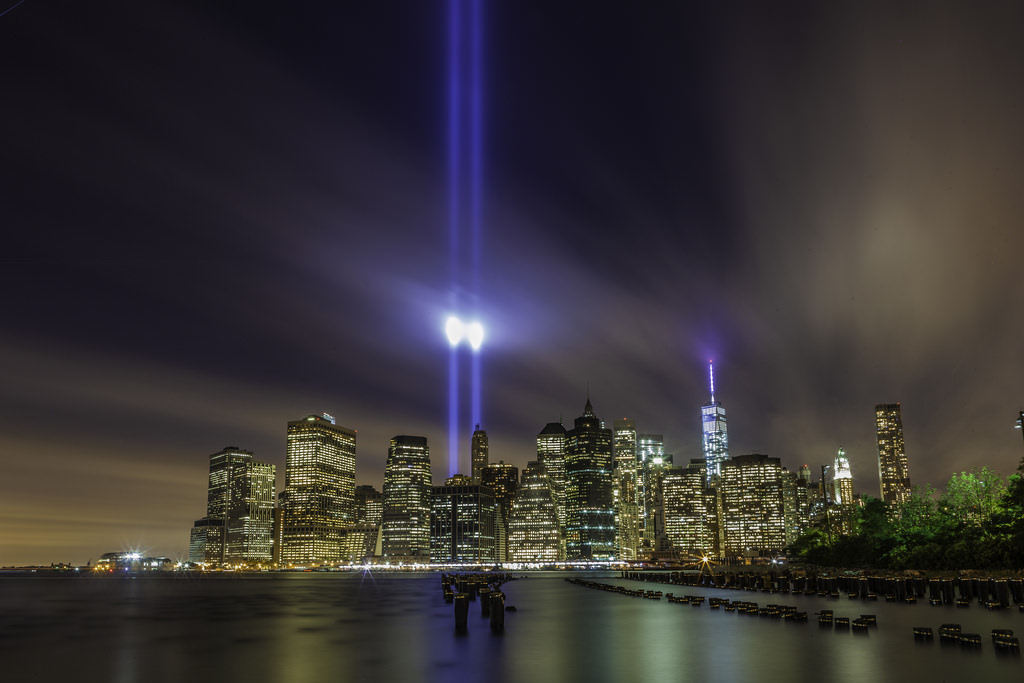 Twin beams rises over the NYC skyline in September 11th remembrance. (Flickr: Anthony Quintano)
No-one will ever forget the tragic events of Sept. 11, 2001 when the United States was attacked by terrorists. Thousands of lives were lost on four planes, in the World Trade Center, Pentagon and surround areas.
To commemorate the victims and their families, numerous September 11 remembrance events take place around the country. For those of us old enough to remember the tragedy, the ceremonies are a time to reflect and pay tribute. For our children, the remembrance events are an opportunity to learn about the devastating attacks.
Kids can see firsthand where the attacks took place on a family visit to the actual sites. Memorials and museums contain photos, videos, artifacts and displays that tell the story of September 11. In addition, many cities will hold tribute ceremonies the weekend of Sept. 11, 2017.
Here are 10 remembrance events to consider attending with your family.
(MORE: Autumn in Brooklyn with the Kids)
One World Trade Center, New York
Each year, the anniversary of 9/11 is marked at Ground Zero with four moments of silence. The solemn moments observe the times when each plane hit and each tower fell beginning at 8:46 a.m. (ET). Pay tribute and see artifacts at the 9/11 Memorial and Museum on your family trip to New York. The Tribute of Light is lit at sunset on 9/11 and burns until Sept. 12.
St. Paul's Chapel, New York
The Bell of Hope will ring at 8:46 a.m. (ET) when the first plane crashed into the North Tower. Doors open at 8 .am. On a family trip to New York, be sure to visit the chapel located directly across the World trade Center. It served as a place of refuge for weary 9/11 rescue and recovery workers.
9/11 Remembrance Ceremony, New Jersey
Local vocalists and bagpipers perform at 9 a.m. (ET) Sept. 11 at Sussex County Community College in Newton. Open to the public, the event takes place at the college's 9/11 Memorial on the Connor Green. The Sheriff's Honor Guard as well as area police, fire and first responders will be in attendance.
Visitor Center at the Flight 93 National Memorial, Shanksville, PA
The center uses photos, artifacts and displays to tell the story of Flight 93. During the September 11 remembrance event, small tributes may be left at the Memorial Plaza and wall of names. The ceremony takes place 9 a.m. – noon September 11. Tower of Voices Soundbreaking marks the final phase of construction from 3 – 4:30 p.m. (ET) Sept. 10. Tower of Voices will symbolically represent the eternal voices of the passengers and crew members of Flight 93.
Recommended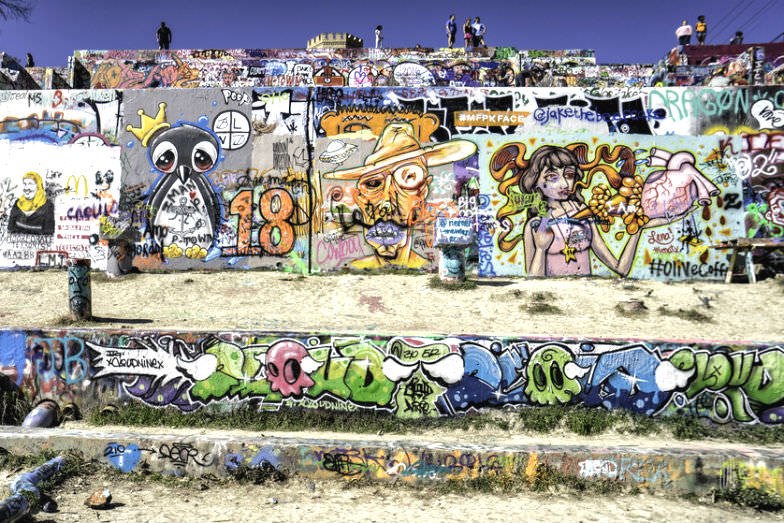 Exploring the Cool Side of Austin with Kids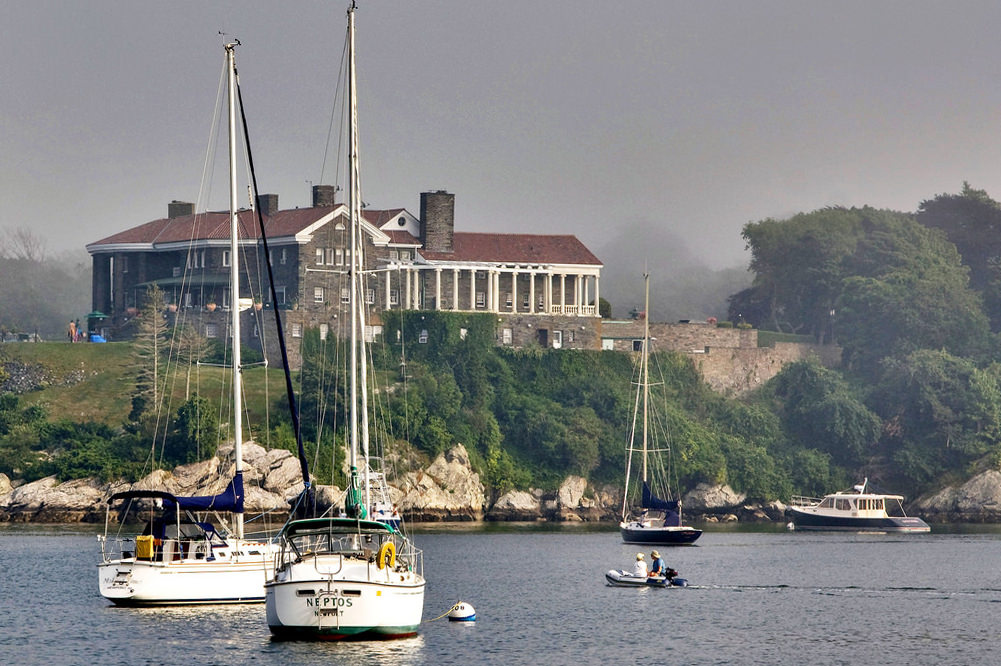 A Weekend Getaway in Newport, RI with the Kids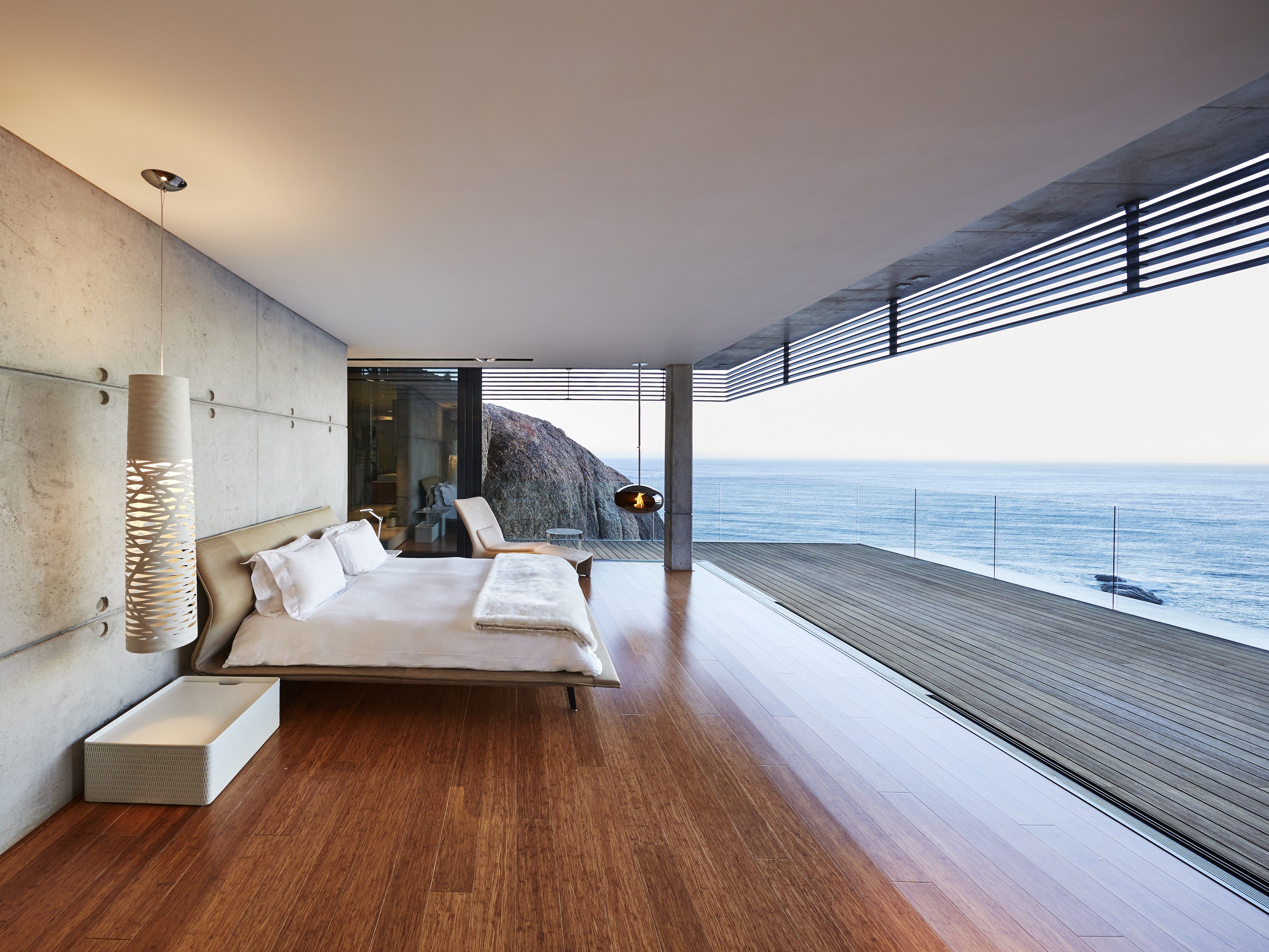 Clever Ways to Score Hotel Deals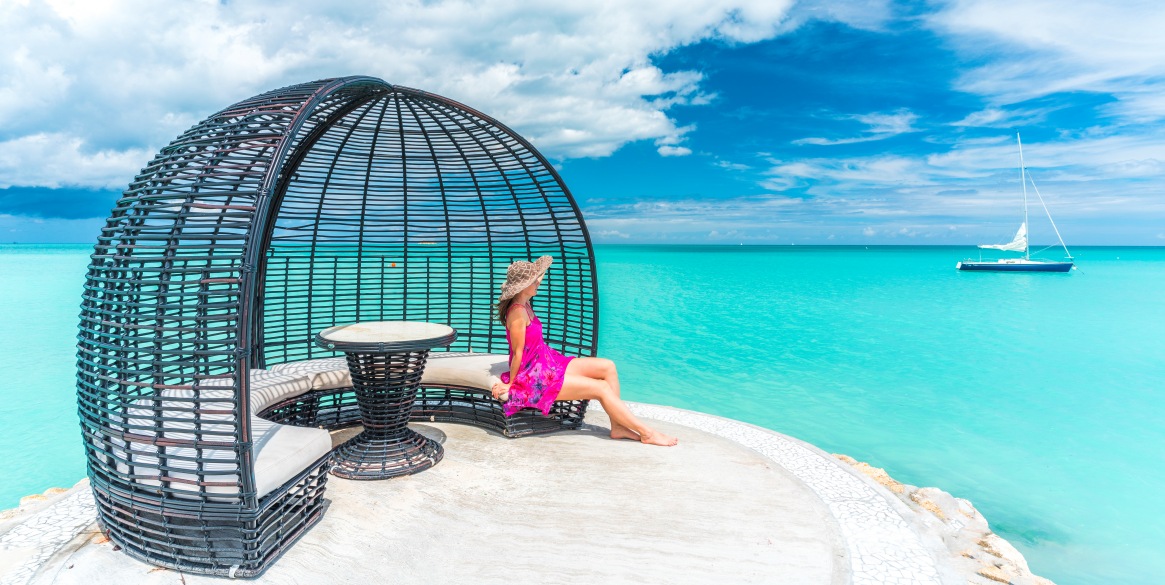 How to Take Full Advantage of an All-Inclusive Vacation (Photo: Roberto Moiola)
9/11 Unity Walk, Washington D.C.
This interfaith commemoration offers participants a cultural experience from 12:30-4 p.m. (ET) 9/10 on Embassy Row. Pay tribute to 9/11 heroes and join participants for a picnic and activities on a family trip to Washington D.C.
Pentagon Memorial, Arlington, VA
Located outside the Pentagon, the memorial commemorates the 184 lives lost in the Pentagon and on American Airlines Flight 77. Usually open 24/7, the memorial will be closed for private services 6 a.m. – 1 p.m. Sept. 11. The public may visit and leave mementoes after 1 p.m. (ET).
Arlington Remembers 9/11, VA
Lay a wreath during a September 11 remembrance at Courthouse Plaza flagpoles on a family trip to Virginia. A moment of silence takes place at 9:30 a.m. (ET). Arlington County will hang U.S. flags from overpasses and buildings in a display of Flags Across Arlington. The public is also welcome to visit the cemetery.
Heroes Run, Virginia Beach, VA
September 11 remembrance events include a 5k and 1M fun run/walk for all levels and ages. In Virginia, the run/walk begins at 8:30 a.m. (ET) Sept. 10. It's a great opportunity to thank local veterans while on a family trip in Virginia.
(MORE: 6 Brilliant Back to School Weekend Getaway Ideas)
9/11 Memorial Tribute, Palm City, FL
Each year the annual candlelight tribute remembers 9/11 victims and survivors at the Peter and Julie Cummings Library. This year the September 11 remembrance ceremony pays tribute to the children. Join community and spiritual leaders to pay respects from 7 – 8:30 p.m. (ET) Sept. 11.
USS Midway Museum, San Diego, CA
If you're on a family trip in San Diego, be sure to stop by the city's September 11 remembrance event. The tribute takes place at 2:30 p.m. (PT) Sept. 11 on the flight deck of the ship at Navy Pier. The ceremony includes an emergency helicopter flyover and reading the names of the fallen heroes.
Mimi Slawoff of Planetfamilytravel contributed this to MiniTime. She is a Los Angeles-based journalist and a seasoned family travel expert who explores the world with her three children and writes about their journeys.