Alternatives that take the cruise to a whole other level
By Kristi Marcelle
If the images of endless buffets and long lines come to mind when you think about a cruise why not try something different? Small ships, river boats and sailboats ply waters where nature is the main entertainment and history abounds. Here are five destinations that offer alternative cruise vacations.
The Galapagos Islands: Ecuador
Charles Darwin introduced the Galapagos Islands to the world but sailors have used them as a stopover for hundreds of years. The myriad of wildlife, including sharks, blue-footed boobies, albatrosses, whales, land tortoises, penguins and iguanas are so abundant that visitors can't take photos fast enough. The eight-day cruise aboard the Eclipse with Sanctuary Retreats has only 48 passengers, every modern convenience including air conditioning and offers family-themed cruises with special activities and a child coordinator. Why: The Galapagos Islands are a floating classroom that you can't experience anywhere else.
(MORE: Get tips on how to save on a family cruise.)
Illinois River: Illinois
The Spirit of Peoria is a replica Mark Twain-era river boat complete with a 21-foot paddlewheel that propels it up the Illinois River, a main tributary of the Mississippi River. Board the two-day cruise in Peoria, 160 miles southwest of Chicago and listen to ragtime music, piano and river lore as you cruise to Starved Rock State Park for an overnight at the historic Starved Rock Lodge. Why: It's an all-inclusive, historical journey and kids under 5 are free.
Inside Passage: Southeast Alaska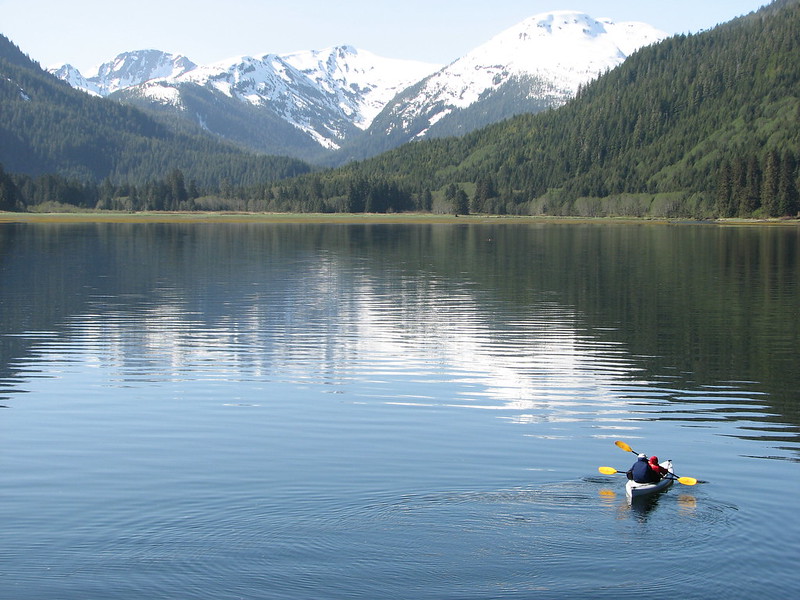 Over a million people visit the Inside Passage of Southeast Alaska on a cruise ship every summer. It's a destination that attracts all ages with its wildlife, wilderness setting and sense of adventure. Go off-the-grid with small ship Un-Cruise Adventures Discoverers' Glacier Country and you'll hike on glaciers and kayak and paddle board in secluded bays while on the look-out for bears and whales. Need more entertainment than nature? Try Celebrity Cruises 7-night roundtrip from Seattle or Vancouver. They're upscale yet kid-friendly without sacrificing adult amenities. Why: There are no roads connecting the towns in Southeast Alaska so you have to fly or cruise to see it all and it's smooth sailing in the protected waters.
(MORE: Learn the tricks of cruising with kids.)
Sea of Cortés: Mexico
Jacques Cousteau called the Sea of Cortés the world's aquarium – the Galapagos of the North. It separates the Baja California peninsula from mainland Mexico. The rich eco-system supports over 6,000 species with superstars like the gentle whale shark and giant manta ray and playful dolphins and sea lions. Un-Cruise Adventure's all-inclusive week-long Cousteau's Aquarium of the World combines land excursions, kayaking, snorkeling and beach time from the comfort of a small ship. Why: It's easily accessible from mainland U.S. and gives land lovers opportunities to explore coastal towns.
British Columbia : Canada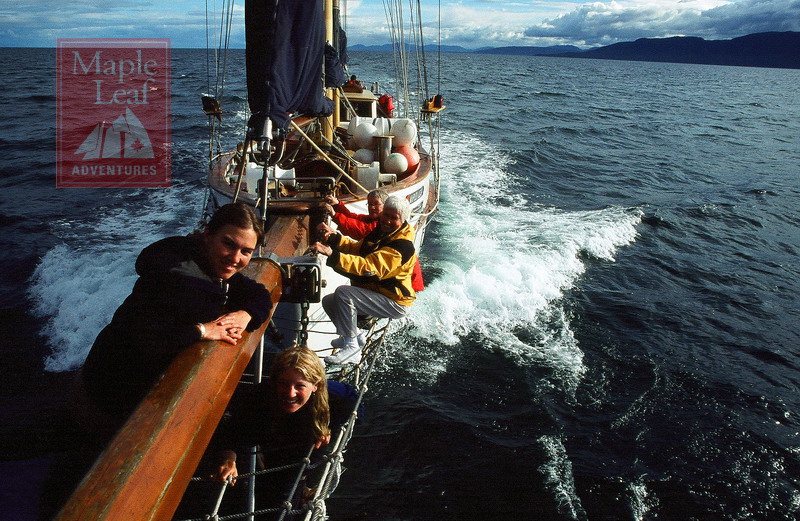 Maple Leaf Adventures, Kevin J Smith
Climb aboard the nine passenger, 92-foot Maple Leaf schooner to explore the rugged and pristine coast of British Columbia with Maple Leaf Adventures. Sail the fjords and archipelagos to discover the indigenous Haida culture, rainforests tucked along the coast and abundant marine life including whales, dolphins and sea birds. On the Whales & Totem Adventure, visit remote floating communities and get up-close with the 275 seasonal resident orcas that summer here. Why: Much of the coast is inaccessible by car and this is a unique opportunity to see a community of orcas in the wild.
Kristi Marcelle, a California based-freelance writer, contributed this to www.MiniTime.com.