These cool treats deliver a tasty lesson in Americana
By Katrina Brown Hunt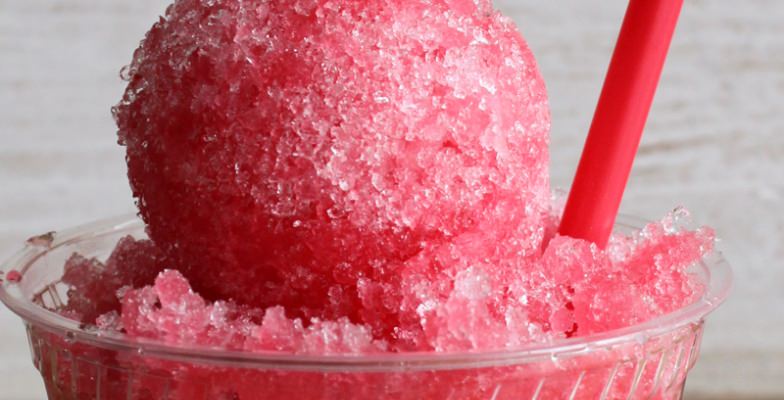 Little Freshie's
Here's a fun way to give your kids a taste of local culture on your next vacation: buy them a snow cone.
We're only half kidding. After all, the classic summer treat—sold at mom-and-pop stands across the U.S.—still carries a fair amount of regional distinction. New York City has its dense, smooth Italian ices (often found in pizza places) and piraguas (a Puerto Rican version named for its pyramid shape), while Philadelphia has its more slushy-style water ices.
No particular version can claim to be the first or most authentic, and even the provenance of the snow cone is hazy: sometime between the Roman Empire and the Texas State Fair of 1919, folks realized how delicious it was to put some fruit or juice on top of shaved or crushed ice. Credit for finally bringing the snack into the modern age goes to Samuel Bert, who worked at the Texas State Fair for 65 years and invented the first ice-scraping snow cone machine in the late 1920s.
The following cities, however, can rightfully claim to have the quirkiest or most interesting versions—and which sometimes even require some local lingo to order the most authentic flavor. Here's where to find them:
Kansas City
Like so many popular indulgences—beer, cupcakes, coffee—even snow cones can go artisanal, and Kansas City may be on the cutting edge of the foodie-friendly snowball. At Little Freshie's (811 West 17th Street)—a popular, small-batch-made soda fountain—you can get snow cones in avant-garde flavors such as watermelon basil, blackberry lavender and homemade root beer.
(MORE: Find parents' recommendations for kid-friendly hotels in K.C.)
Baltimore, Maryland
Charm City has what may be the longest association with snow cones—or snowballs, as they are known here—reportedly dating back more than a century and once served in vaudeville theaters. While you can find a rainbow of flavors today, the local favorite is still egg custard, topped with a dollop of marshmallow goo. You can get them at spots such as Walther Gardens (4715 Walther Ave.) or Stouten's Shaved Ice Snowballs at the Stouten Bear Creek Marina (817 Wise Ave.).
Hawaii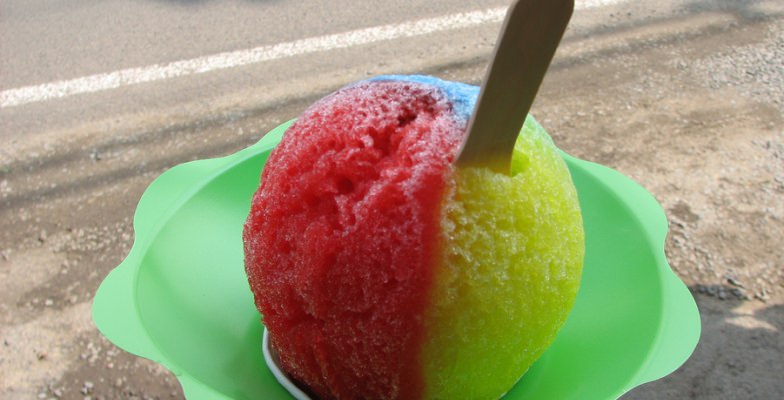 Flickr: frontriver
Here in the islands, snow cones are called shave ice—and watch out: calling it "shaved" ice will mark you as a mainlander. The mother ship of shave ice is Matsumoto's on Oahu's North Shore (66-087 Kamehameha Hwy, Haleiwa), where you can find flavors such as coconut, green tea, or pickled mango, with add-on options of ice cream or azuki red beans, which give the ice a sweet, chewy texture. A newcomer on the scene is Snow Factory, which offers its creamy "snow ices" at four locations around the islands, including McCully Shopping Center, near Waikiki (1960 Kapiolani Blvd., Honolulu).
(MORE:Find family-approved hotels in Hawaii.)
Providence, Rhode Island
In Providence, ordering a "lemonade" won't necessarily snag you a cool drink. Del's Lemonade is an almost-frozen concoction that's been popular in the city since the 1940s, and has even spread to a sprinkling of cities across the nation, from Brooklyn to Venice Beach, California. To try Del's hometown competition, go to Mr. Lemon (32 Hawkins St.), with flavors such as Pina-Colada-Watermelon and Lime Rickey. Or, to experience a classic Del's location, head to 1260 Oaklawn Avenue, in nearby Cranston.
New Orleans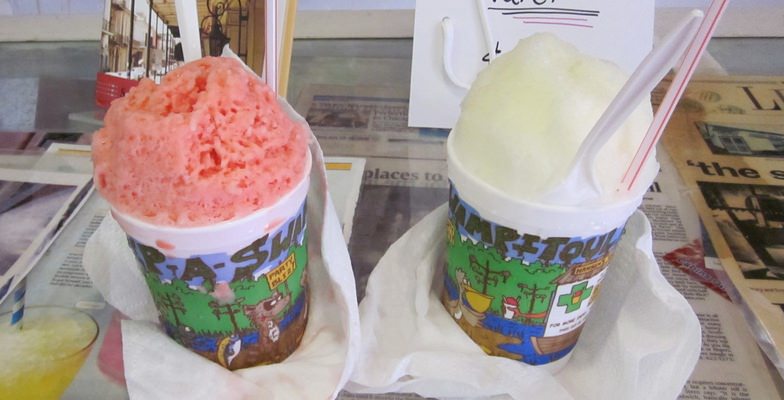 Flickr: Infrogmation
In the Crescent City, the locals call them "snoballs," and they can claim one vital piece of American snow cone history: Ernest Hansen, founder of Hansen's Sno-Bliz, built an improved electric ice shaver back in the 1930s. Today, the stand is still in operation (4801 Tchoupitoulas St.), and you can get your snoball with condensed milk poured on top, in flavors such as Cream of Nectar or ginger-cayenne, and with toppings such as crushed strawberries, marshmallow or whipped cream. In the Gentilly neighborhood, meanwhile, the Original New Orleans Sno-Ball & Smoothee (4339 Elysian Fields Ave.) offers a stuffed snowball, with a scoop of ice cream buried inside the ice.
Katrina Brown Hunt contributed this to www.MiniTime.com.