19 sites for smart flyers
By Suzanne Rowan Kelleher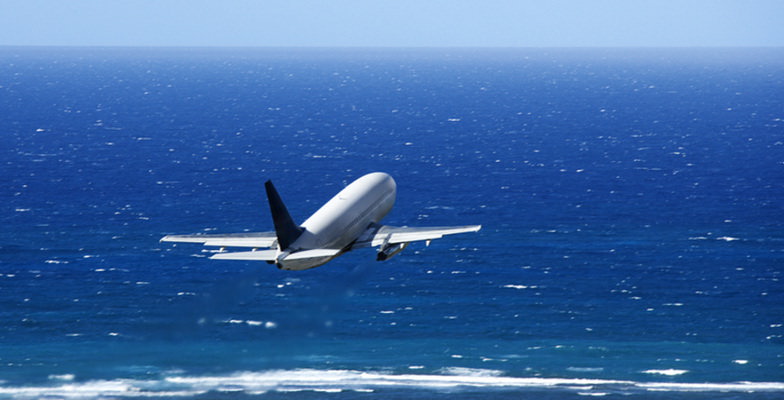 Flying with the kids on your next vacation? Read on for low airfares. (Flickr: The-Lane-Team)
Among travel booking sites, the Holy Grail is the magic technology that will ferret out the very best airfare 100% of the time. Many sites claim to deliver lower airfares than their competitors, and some certainly do it more often than others. But the truth is, no single site delivers the goods each and every time. For now, finding the lowest fare still requires doing some research, timing it right, and having some luck. The good news: If you have 20 minutes, we can help you turn up a fare you can feel confident about.
Step 1: Determine the going rate (6 minutes) Start out by getting a feel for what a decent airfare looks like on your chosen route. Begin with the "Big Three." These major booking engines handle a gargantuan share of total airfare bookings, and are so competitive that often their best fare quotes are identical or differ by only a few dollars. Do a quick check at all three sites, and you'll come up a ballpark range for "best" fares and—another key piece of info—which airlines fly that route. But don't book just yet. The big downside of booking with the Big Three is that they all tack on a service fee.
Step 2: Bring on the aggregators (12 minutes) Aggregators use metasearch technology, meaning that they mine from a great big pool of sources—major booking engines, airlines, travel operators, airline ticket consolidators—to find low airfares. But here's the rub: Each aggregator mines from a different mix. Consequently, when you search several aggregators, you very often get different results. The bottom line? You should check as many as you have time for. (If you only have time for one, go with Kayak.)
Here's a key difference between the Big Three and the aggregators: you don't book with an aggregator, you book through one. Aggregators don't sell travel. Instead, they steer you to the best deals on other sites. A big plus is that you don't pay a service fee if you book through an aggregator; instead, the aggregator gets a fee from the booking site. Here are our favorites:
Kayak
SideStep
Cheapflights
Fly.com
Every city-to-city route has one day of the week when airfares are cheapest. One aggregator, FareCompare, makes this particularly easy to pinpoint (on popular domestic routes, very often it's Tuesday). It may even influence you to shift your travel dates. FareCompare also generates a graph that tracks how airfares have risen and fallen over the past 12 months, which is an excellent forecasting tool if want to avoid flying during the sky-high season. Sign up for a "My Trips" account, and FareCompare will send an e-mail alert whenever fares change significantly. Cool, very cool.
If you're heading outside of North America, also try Mobissimo.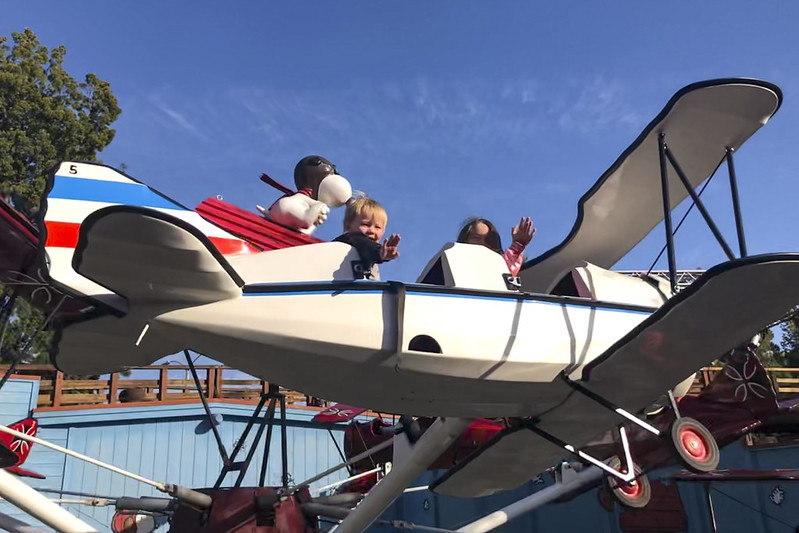 Flying with kids tip: find cheap flights. (Flickr: evaxebra)
Step 3: Check the airline's web site (2 minutes) When a booking engine or aggregator displays a great fare, it always pays to visit the airline's own web site and compare. When the quoted "best" fares are equal, buy directly from the airline to avoid service fees.
Yapta.com is one of the brightest lights to hit the travel scene in recent years. You tag flights from your favorite airlines and Yapta tracks airfare fluctuations. The site will send you an e-mail alert when it's a good time to buy, and then—wait for it—continue to track the fare after you book, right up until the day of departure. If the fare should drop after you pay for your ticket, you can use Yapta's information to get a refund from the airline for the difference. In other words, Yapta virtually guarantees you won't miss out on a better deal just around the corner. There's no downside here, just win-win-win.
Step 4: Wait. But be ready to pounce. The air traveler's conundrum is always the same: Whether to buy now or wait for something better to come along. Unless you're traveling during a peak period, it almost never pays to buy plane tickets more than two months ahead. Once you've done your preliminary research, you'll know what a good fare looks like. Check back several times a week to see how fares are holding. If a tremendous deal surfaces—say 20% to 25% below what you've seen—then don't hesitate to move in with your credit card. And if nothing better comes along? Rest assured that you're getting a fair price and not overpaying.
Still looking for a crystal ball? In the summer of 2006, Farecast launched to great fanfare by claiming it can predict when airfares will rise and fall. How? By mining deep into the historical data—in essence, looking to the past to predict the future. Plug in your travel information, and the site generates a graph that shows you how the fare has moved in the past 90 days. While Farecast's accuracy was spotty in those early days, it seems to have gotten many of the kinks out of its system and is getting more reliable all the time. A three-month audit by Navigant Consulting concluded that Farecast correctly predicts airfare trends 75% of the time, and saves the average traveler $27 per ticket.
Plan B: Let deals come to you
Good for: Digging up bargains Everybody should know about this terrific site. Very often, our vacation plans start with a destination. We pick travel dates and then, finally, we go shopping for plane tickets. But if you're looking for a bargain getaway, it can make much more sense to turn the process on its head and begin with a super deal. You tell airfarewatchdog.com your e-mail address and home airport, and it sends you regular e-mail alerts (you control how often) when exceptional fares show up. We routinely see airfares to popular destinations for $100 under the going rate. Seattle to St. Louis for $138 roundtrip? Albany to Orlando for $57 one way? That's $190 below a typical "good" fare, which translates into an $760 savings for a family of four. Aw, now there's a good doggie!
Want even more travel deals—flights, hotels, resorts, cruises—landing in your inbox? Sign up with these major players:
Travelzoo
Sherman's Travel
Booking Buddy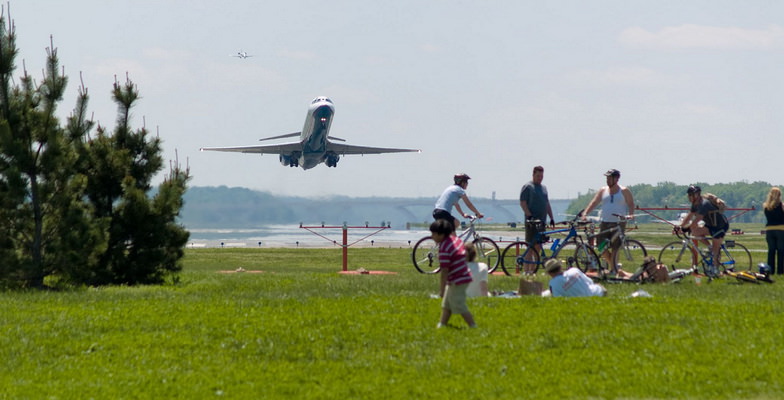 Be an airline insider to get sweet deals. (Flickr: dchousegrooves)
Be an airline insider
Good for: Getting a great seat on the plane These days, it's possible to choose your own seat when you book your flight. And this is a particularly good idea for families, since you don't want to risk being assigned a seat that's nowhere near your child. (Yes, it happens. A lot.) SeatGuru helps you find those sweet spots—or more importantly, how to avoid the rotten ones. You'll find details about seat width and pitch (very handy if you're bringing your child's car seat) along with floorplans to every plane in an airline's fleet. Booked on a United Airlines Boeing 474-400? SeatGuru advises that you snub Seat 44J. It has "limited recline because of the exit row behind, and noise from the galley can be bothersome." And you might want to think twice about getting cozy with 46C: "People congregate in this area during flight, though foot traffic is not as bad as row 35." Finally, a positive purpose for idle gossip.
Good for: Acing the airport There's nothing worse than hustling your family to the airport, only to discover that your flight has been delayed. When you search this site's "Flight Status" tool (by airport, flight number, or airline), you can find out if your flight is scheduled to leave on time—before you vacate the comfort of your home or hotel room. If it turns out that your flight is delayed or canceled, you can adjust your plans accordingly. But FlightStats does so much more. It advises you on airport traffic and parking, and can even tell you which security checkpoint has the shortest line at any given hour. We learned, for example, that on Wednesday at 1pm in Terminal 1 at Chicago's O'Hare Airport, the average wait is 11 minutes at Checkpoint 4, but only 2 minutes at Checkpoint 2. Pure brilliance.
Good For: Locating discounted airport parking It's no fun to return from a trip and get socked with a triple-digit parking bill. This site connects you with off-airport parking services at 130 US locations, where you'll pay up to 70% less than the on-airport rates. You can make reservations online and sometimes print out discount coupons for even deeper savings. The hassle of parking off-airport is no greater than when you rent a car at any airport location. You always get a free shuttle to and from the terminal, and sometimes even free valet service.
Protect your investment
Sometimes trips don't go as planned. Caribbean cruises change their itineraries due to hurricanes. Traveling companions fall ill. Flights out of top ski destinations get canceled in snowstorms. If you're vacationing out of the country, going on a cruise, or flying during a season of unpredictable weather, it makes good sense to buy travel insurance. It's cheap and it gives you peace of mind. One cardinal rule: Never buy insurance from the same company from which you buy your trip. The policy's fine print will likely protect the tour operator, cruise line, airline, or travel agent.
Good for: Comparing travel insurance quotes Talk about a time saver. QuoteWright does the legwork to help you find the best travel insurance policy for any trip. Just fill in your trip details (cost per person, type of trip, destination, ages of travelers, and so on), and you get an at-a-glance chart of policies from reputable insurance providers, along with prices and all the policy details. The chart format lets you easily compare reimbursable limits—medical, evacuation, trip cancellation, trip interruption—so you can buy only what you need.