Canada's family-friendly national parks
By Linda Wilkinson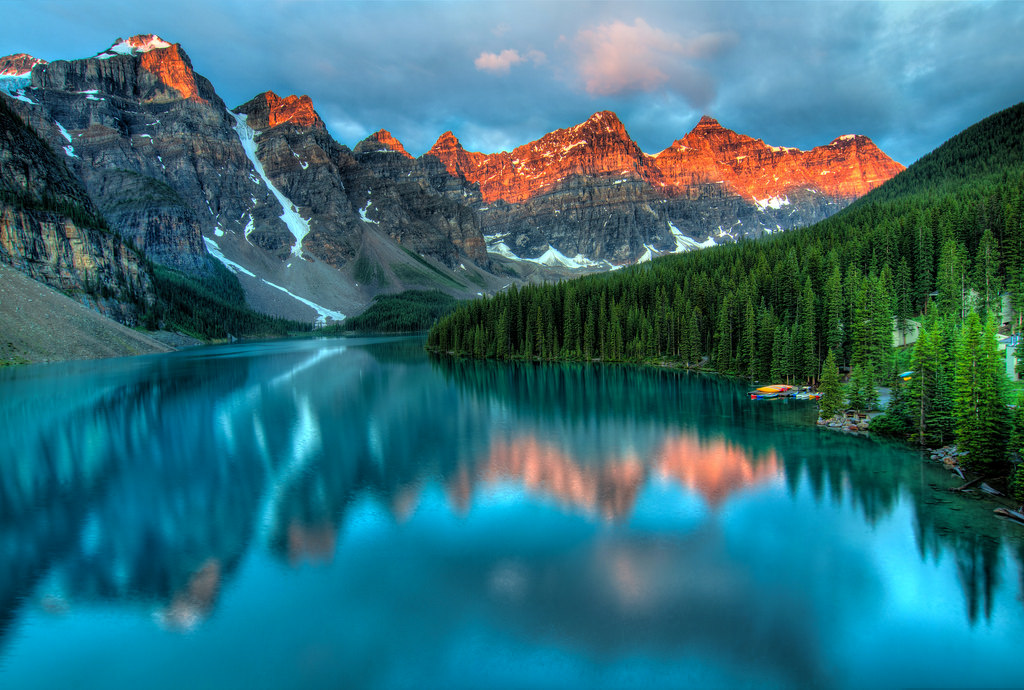 Moraine Lake Sunrise, Banff National Park (Flickr: James Wheeler)
When planning your family vacation in Canada, be sure to include a stay at one or more of Canada's top five kid-friendly national parks. Not only will you experience spectacular scenery and wildlife, you'll have your pick of hiking in the Rocky Mountains, kayaking on the legendary Nahanni River, exploring the rugged west coast and biking along some of the longest sand dunes in North America.
Here are five of the best national parks in Canada that you and the kids are guaranteed to love.
Banff National Park, Alberta
Banff National Park is undoubtedly the most popular of Canada's national parks. It offers 2,564 miles (6,641 km) of stunning mountain beauty and kid-friendly activities .
One of the most exciting family-friendly activities is whitewater rafting on the Kicking Horse River. Children must be at least six years old and weigh a minimum of 50 pounds. Families with younger children will enjoy the Banff Lake Cruise on beautiful Lake Minnewanka.
A top-rated kid-friendly hotel is the Hidden Ridge Resort. You'll feel right at home in one of the condo-style units that feature full kitchens, wood-burning fireplaces, outdoor barbecues, a kids' play area, and best of all, mountain views while soaking in the outdoor hot pools.
Jasper National Park, Alberta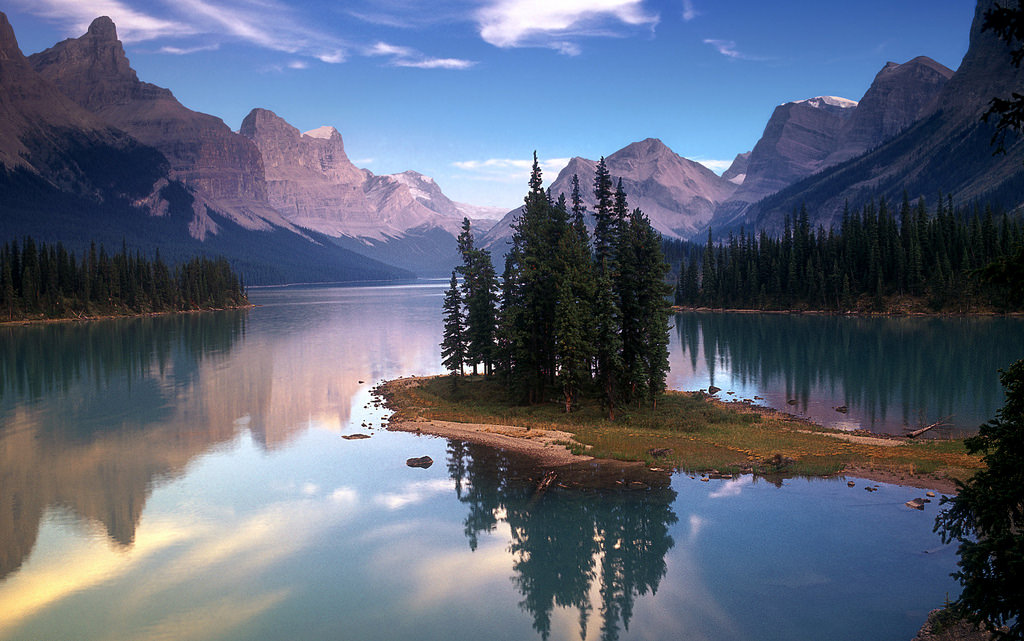 Spirit Island on Maligne Lake, Jasper National Park (Flickr: miquitos)
Jasper National Park is another popular spot for family vacations. It is a hiker's dream with over 1,000 kilometers of backcountry trails and plenty of opportunities to observe a variety of wildlife.
One of the most kid-friendly attractions is the two-hour Maligne Lake Family of Explorers cruise to Spirit Island. The cruise includes activities and snacks plus an exciting nature-based treasure hunt using a GPS system.
Jasper Park Lodge is your best choice for a kid-friendly hotel in Jasper. It includes complimentary meals for kids five and under, RU Ready? Program (ages 7 to 17), and free kids golf.
Pacific Rim National Park Reserve, British Columbia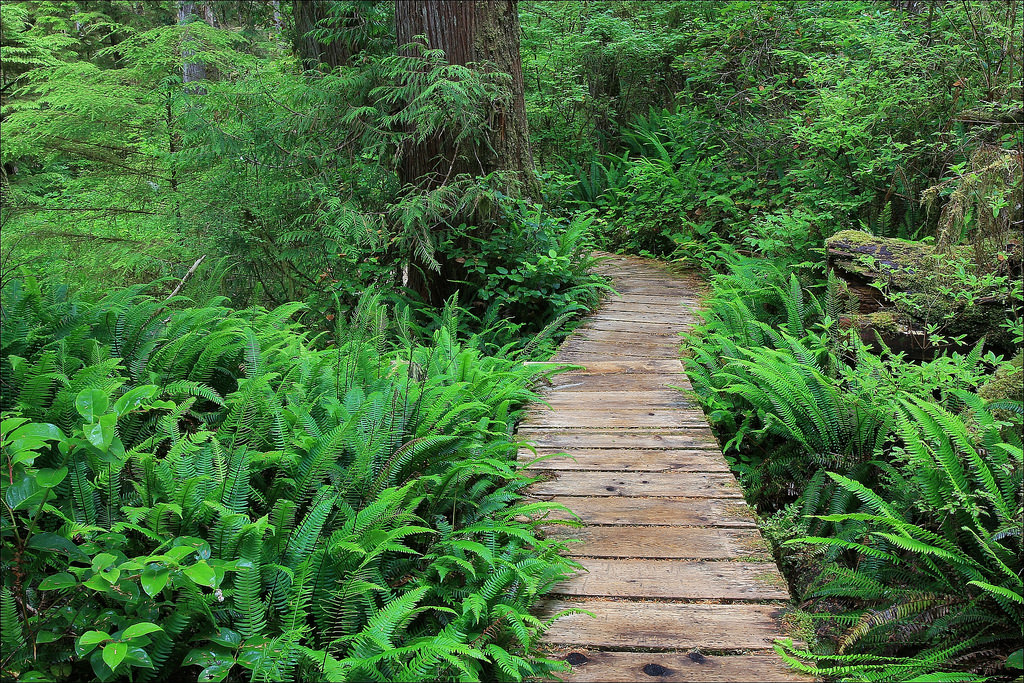 Pacific Rim National Park Reserve (Flickr: imagea.org)
Pacific Rim National Park Reserve is on the rugged west coast of Vancouver Island and is a must-see spot for families that love the ocean, rainforests and marine life. For a great kid-friendly hike, visit Schooner Cove. Follow the boardwalk trail over bridges, down stairs and through a lush forest of massive cedar and hemlock trees to a beautiful sandy beach. To fully explore the area – including walking to nearby islands – be sure to visit during low tide.
After a day of hiking and exploring, you'll enjoy a stay at the kid-friendly Pacific Sands Beach Hotel in Tofinio. Kids will love the free day camps that offer rainforest exploration, survival skills workshops and a chance to learn more about marine life. There's also complimentary S'mores Roasts that the whole family can enjoy.
(MORE: Good Times in the Badlands: Family-Friendly Attractions in Drumheller)
Nahanni National Park Reserve, Northwest Territories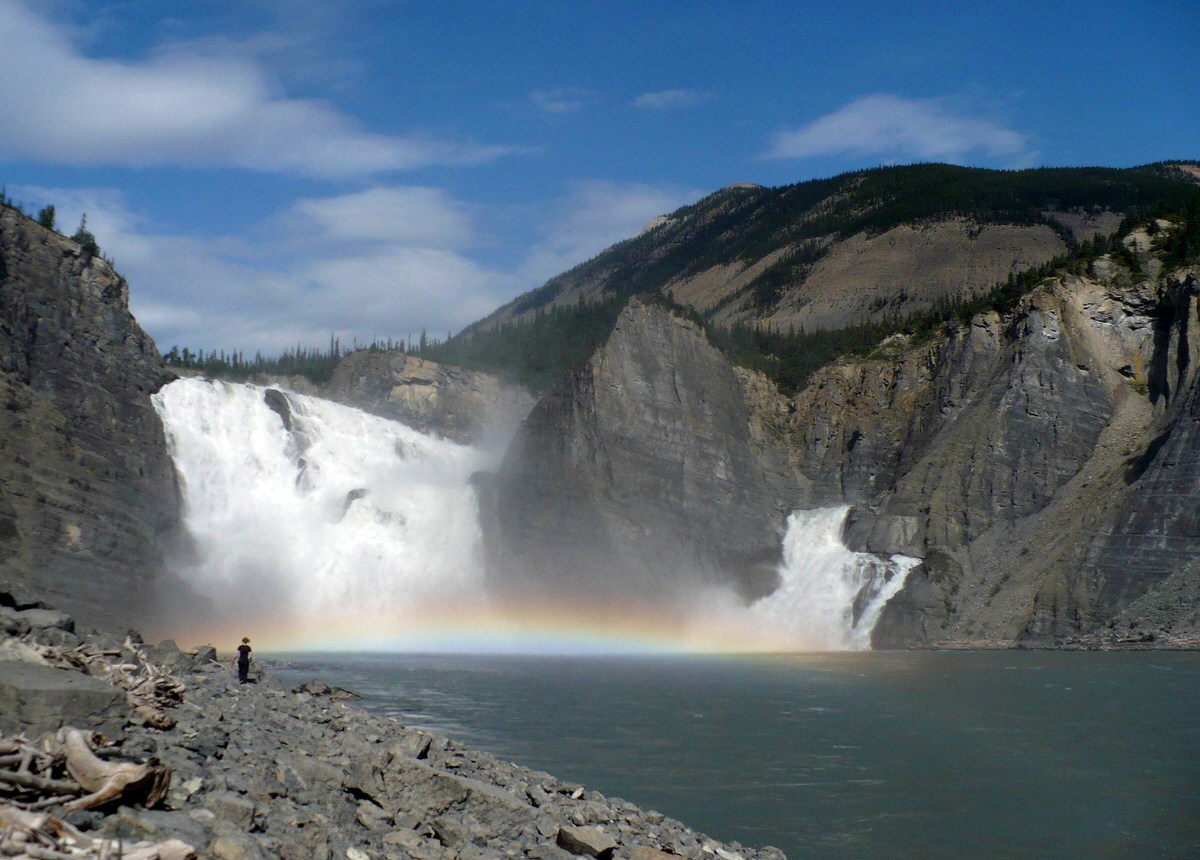 Virginia Falls, Nahanni National Park ReserveVirginia Falls, Nahanni National Park Reserve (Photo: Gierszep)
If your family loves wilderness adventure, you will want to visit Nahanni National Park Reserve. Located in the Northwest Territories, you can either get there by flying via Yellowknife to Fort Simpson or you drive north from Edmonton (an 18-hour drive). Once there, a kid-friendly 30-minute hike to Virginia Falls will provide spectacular views of Sluicebox Rapids and the waterfall. Older kids will enjoy the more demanding hour-long trail around the falls. Be sure to pack a rain jacket or an extra sweater on the longer hike.
A kid-friendly accommodation with a rustic twist is the Nahanni Mountain Lodge along the eastern shore of Little Doctor Lake (60 miles west of Fort Simpson). The wilderness adventure continues in a log cabin equipped with generator-operated electric lights, kerosene lanterns and a propane fridge. And the stove? A fire pit and a grill on the beach to cook the catch of the day – and make memories to last a lifetime.
Prince Edward Island National Park, Prince Edward Island (PEI)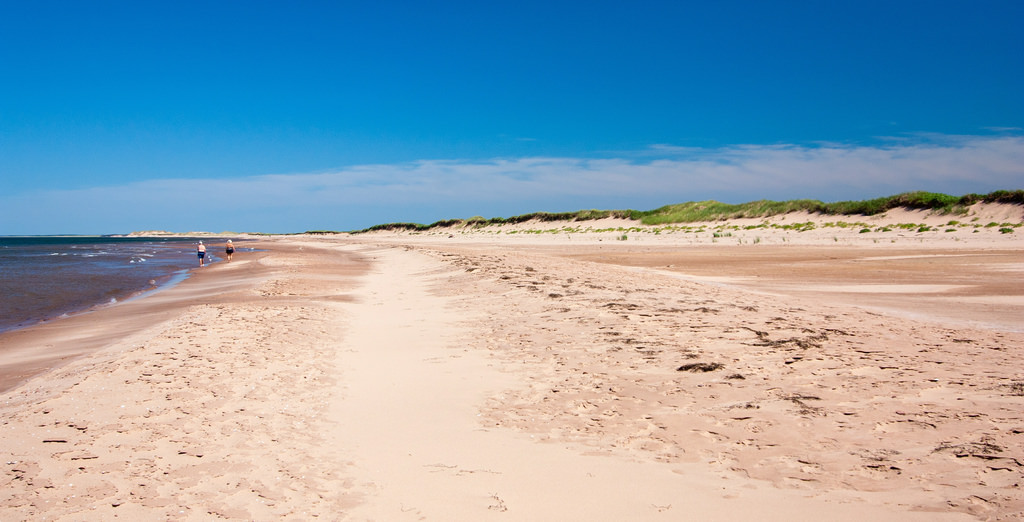 Prince Edward Island National Park (Flickr: Andrea Schaffer)
If your family loves for hiking, cycling and exploring unique dune formations and rare plants and animals, you'll want to check out Prince Edward Island National Park.
The perfect kid-friendly attraction is the Green Gables Heritage Place. It was in this setting that author L.M. Montgomery was inspired to write the classic book Anne of Green Gables and create Anne Shirley, Canada's most beloved fictional character. The site includes the Green Gables House, several museums and personalized tours of the site – including a walk through the Haunted Woods and Balsam Hollow trails as described in the book.
After an exciting day of discovery, the whole family will enjoy staying at Shaw's Hotel. This kid-friendly seaside hotel is located right next to the beach with the longest dune system in the western hemisphere. In addition to a fun-filled beach to explore, there's a playground nearby and children's programs that are offered during the summer months.
Linda Wilkinson contributed this to MiniTime. Linda is a proud Canadian who has over 10 years' experience as a writer and editor. She enjoys writing articles for a variety of magazines, newspapers and online publications, and especially loves sharing Canada's beauty with the world.