8 ways to go away without going broke
By Suzanne Rowan Kelleher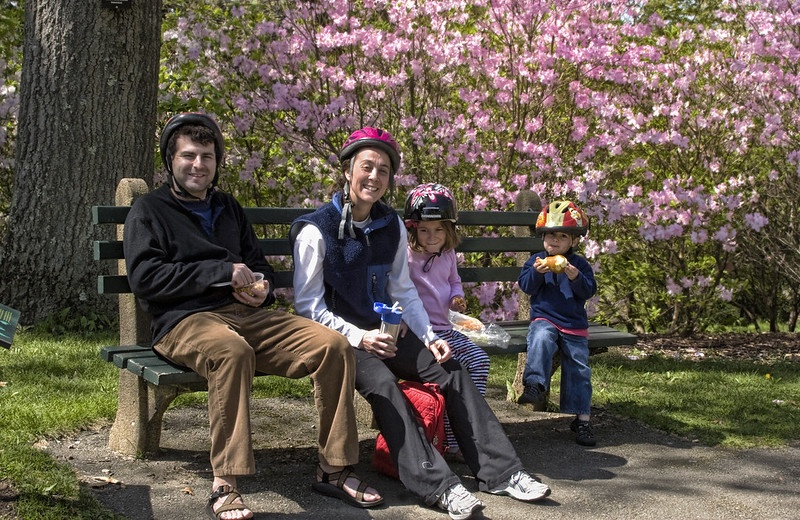 For families planning (or not planning) summer vacations this year, it's still all about the economy, Stupid. Anyone who thinks it's easy to take a family on vacation for under a grand has never tried it.
Yet savvy families can always find ways to chip pennies, dollars, and even hundreds of dollars off their travel spending. Here are eight tried-and-true strategies to help you get more bang from your summer vacation buck:
Stay closer to home. A gallon of regular gas now costs $2.86, on average, according to the AAA's fuel gauge report. That's about 40 cents per gallon less than it was around this time in 2008. Considering that airfares don't look like they're going to drop anytime soon, this is a good year for a summer road trip.
Think off-season. It's one of the truisms of the travel industry: If it's high season somewhere, it's low season somewhere else. In the summertime, you'll find deals in destinations like Florida, Arizona, Mexico, and Caribbean islands like Aruba and Puerto Rico. Sure, it's gonna be pretty darn hot—that's why it's low season—but so what? Choose a family-friendly hotel with an unbeatable promo package, a nice pool, and air conditioning, and you'll have a great time.
Can't stand the heat? Then head to a swell little mountain town known for its skiing, such as Breckenridge or Aspen, in Colorado, or Stowe, in Vermont. In the summertime, these towns become playgrounds for active families who love mountain biking, alpine sledding, hiking, and horseback riding. Summer lodging costs a fraction of what it does during ski season.
Aim for the fringes. Even at the most popular summer resorts, certain weeks sell out more slowly, or not at all. At family-focused properties, the big-value weeks tend to fall on the fringes of summer, when many schools are still in session. In the northeast, for example, rates at The Tyler Place and Point Sebago Resort are up to 50% lower around Memorial Day and after Labor Day. In the west and south, value weeks often fall a few weeks earlier, to coincide with school calendars there. If your kids aren't in elementary school yet, aiming for the outskirts of summer is a smart way to get a great vacation for much less.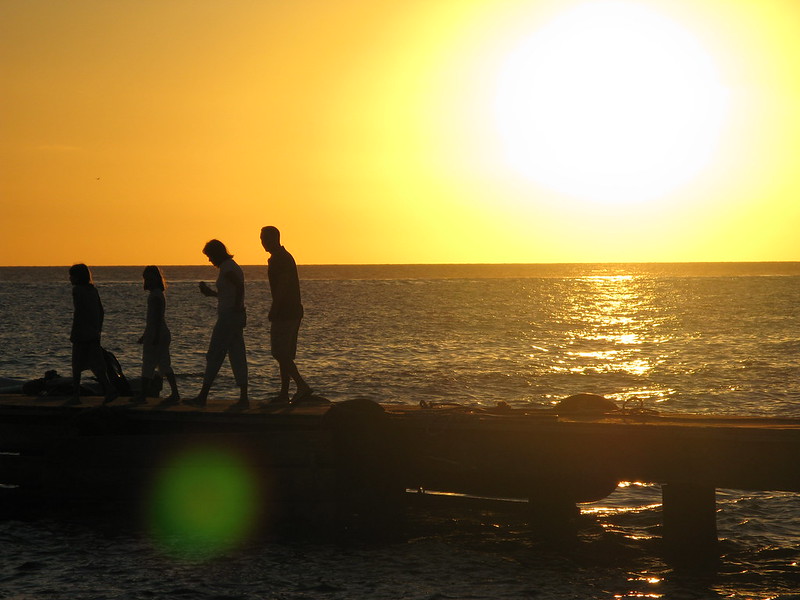 Keep an open mind. Still haven't picked a destination? Let the destination pick you. Sign up for e-mail deal alerts that let you know where the great deals are, and then let serendipity decide your family's next vacation spot. Airfarewatchdog.com will e-mail you when airfares drop on flights from airports near you. For example, when we recently plugged in San Francisco as our departure city, we found out about roundtrip fares of $188 to Albuquerque, $198 to Austin, and $94 to Colorado Springs.
Join the AAA. This one's a no-brainer. The standard AAA membership now costs $56 per year, but can be recouped in just a few days on vacation. Membership entitles you to discounts on an enormous range of travel services, from train travel on Amtrak and the Grand Canyon Railway to Hertz rental cars. You can chop up to 20% off your lodging bill at major hotel chains, including Hyatt, Comfort Inn, Holiday Inn, and even Disney properties. And you can shave 10% off your bill at popular restaurant chains, including Hard Rock Café and Pizza Hut. (For more good-value spends, see our 6 Genius Travel Buys.)
Think outside the weekend box. Just because most of us work Monday to Friday doesn't mean your vacation needs to begin and end on a weekend. Very often, adjusting your getaway to leave and return on a Monday or a Tuesday can save your family hundreds of dollars.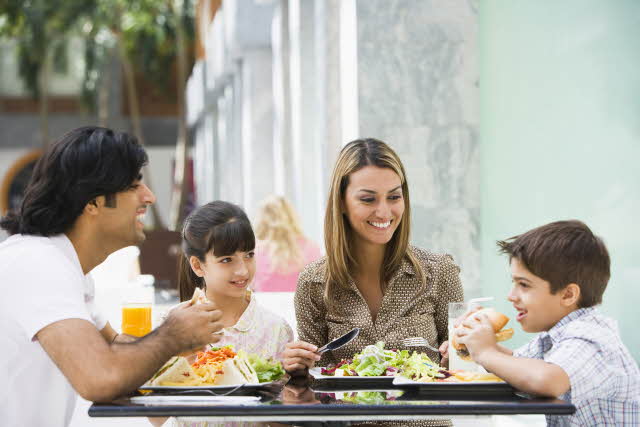 Get a kitchen. When budgeting for a vacation, it's all too easy to underestimate how much you'll spend on food. But when your family eats out three meals a day, every day, for an entire week, your total food bill can easily reach four digits. Consider opting for a vacation rental or an all-suite hotel, such as Embassy Suites, Homewood Suites, or Candlewood Suites. Having a kitchen (or even a fridge and microwave) will give you control over how often your family eats out. Fixing just one meal a day in your vacation digs can save you hundreds of dollars over the course of your getaway. As a bonus, you'll get much more space for you money than you would in a standard hotel room at the same price point.
Stay at the YMCA. You probably never imagined that the good old Y might also be the best-kept open secret in family vacations. Each summer, the YMCA runs over 2,000 day camps and some 339 sleepover camps for boys and girls. Much lesser known are the handful of lodge- and cabin-based YMCA family camps, including the exceptional YMCA of the Rockies, which offer vacations all summer long in enviable locations in tremendously scenic areas. As you might expect from the YMCA, the focus is on active diversions, from hiking, biking, and fishing to ropes courses and tug-of-war competitions. Best of all, prices at these not-for-profit camps are downright affordable, with lodging sometimes starting at less than $800 a week for a family of four.