The latest attractions at U.S. parks get kids thinking and exploring
By Katrina Brown Hunt
SeaWorld Orlando
They may not have loop-de-loops, but theme park attractions offer kids and parents a hands-on—and often educational—way to make the most out of a day at the park.
At theme parks around the U.S., this summer's new attractions use souped-up technology—from 4-D digital puppetry and animatronics to your own cell phone—to get kids and their parents involved in mysteries, or up close to wildlife (most live, and a few seemingly extinct).
The best part? Unlike roller coasters, which only last a few short minutes, most attractions let you linger and explore at your own pace. (And unless noted, they're free with park admission.) Here are seven to put on your must-do list for this summer:
Antarctica: Empire of the Penguin
The 24-year-old Penguin Encounter habitat at SeaWorld Orlando has gotten an extreme makeover: the now four-acre attraction features a new family ride that takes you into the penguins' habitat, both above and below the water's surface (a nice feature for families: you can choose to make the ride "mild" or "wild"). But it's as much tour as ride: you'll cruise through a 6,125-square-foot habitat that's home to 245 Genoa, Rockhopper, Adélie and King penguins, with only a two-foot wall between you and the tuxedoed creatures.
The Black Chambers
Patriot history meets geocaching and spy fun with this summer's new RevQuest attraction at Colonial Williamsburg: The Black Chambers, where you step back into time to help the revolution as an undercover agent. The 21st century twist: you use your cell phone to collect clues and crack codes on the park's side streets.
(MORE: Start planning your trip to Williamsburg here.)
Fantasy Faire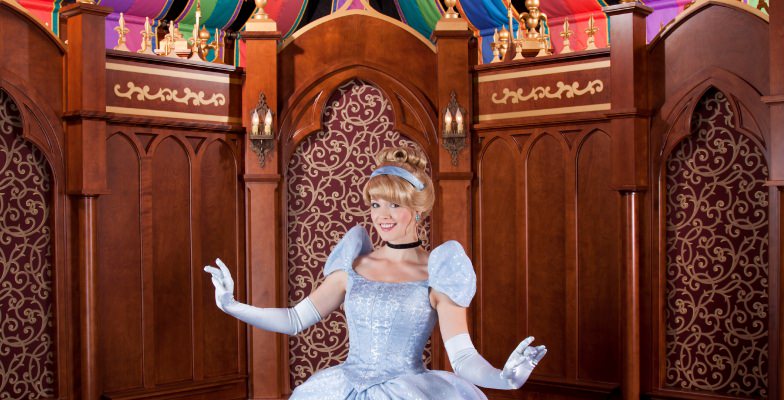 Paul Hiffmeyer/Disneyland
Pack your tiara: A few months ago, Disneyland unveiled the ultimate princess meet-and-greet zone: a quaint fairytale village featuring a Royal Theater, where you can see live shows based on Beauty and the Beast and Tangled, as well as a Royal Hall where you can walk from room to room and meet up to three princesses. The focal point of the village square is Tangled Tower, a sculpture around which Rapunzel's hair twists and twinkles with tiny lights.
Critter Tales
The Miami-based Jungle Island animal park—where you can see all manner of rare tropical birds, orangutans, kangaroos and even ligers (part lion, part tiger)—now offers a behind-the-scenes experience in the reptile-rich Serpentarium. You can check out the milksnakes, iguanas, and treefrogs, and even feed an alligator. Entry to the attraction costs $99.95 for adults and $91.95 for kids ages 3-10, but includes regular park admission (so basically, it adds $65 per person to your admission).
A Pirate's Adventure: Treasures of the Seven Seas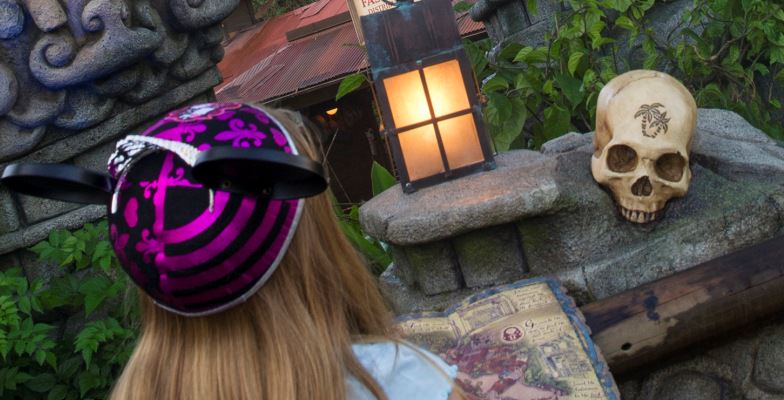 Gene Duncan/Walt Disney World
Taking inspiration from the "Pirates of the Caribbean" films, this new attraction in Walt Disney World's Magic Kingdom equips you with a map and a magic talisman to help you prove your worth as a pirate, snagging treasures and defending yourself from Captain Jack's foes. It's no quick thrill, either: Each of the five missions can take about 20 minutes to complete.
(MORE: Browse kid-friendly hotels in Orlando, Florida.)
Dinosaurs Alive!
They roar, thrash their tails around and wave their sharp claws: The Carowinds theme park in Charlotte, North Carolina, just opened a five-acre area with 32 animatronic, life-size dinosaurs, based on real fossil evidence. The area has a gift shop, of course, as well as a diggable sand pit for aspiring paleontologists.
Hershey's Great Chocolate Mystery in 4D
This 30-minute show at Hershey's Chocolate World—with vibrating floors and strobe lights—invites you to help solve a chocolate-based mystery, and now uses 4D technology: digital characters react to each audience member in unique ways, and the special effects literally come off the screen.