A cronut by any other name would taste as sweet
By Katrina Brown Hunt
Food & Drink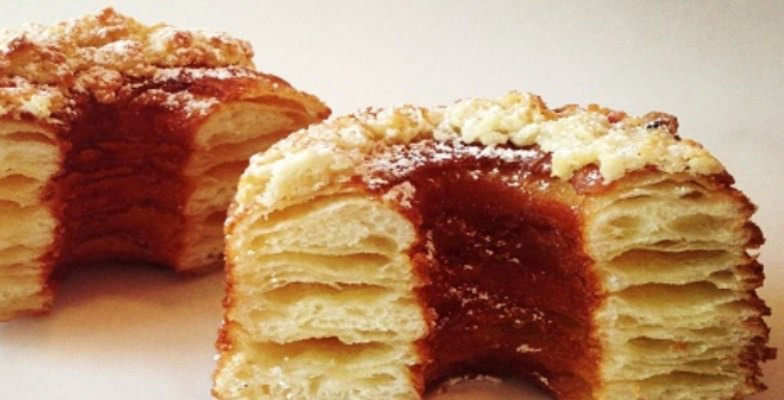 Cronuts at Dominique Ansel Bakery in New York City (Dominique Ansel Bakery)
Watch your back, cupcakes.
The latest portable-sweet craze, the "cronut," has hit big this summer: made of croissant dough, cronuts are fried, doughnut-style, before being filled with cream and topped with icing or sugar. Manhattan's Dominique Ansel Bakery is the epicenter of the cronut craze—and has even trademarked the name, leaving other pastry chefs to create their own croissant-doughnut hybrids: the doissant, the crullant, the crognet, and more.
Since any kid (and most parents) enjoy a sweet morning treat while on vacation, we found the best options for getting in on the cronut craze around the U.S. (While these bakeries tend to run out of their hybrid pastries by mid-morning, families may have a leg up on the competition, thanks to kids who naturally wake up at the crack of dawn.) By summer's end, we predict many bakery windows will start advertising new takes on this fried delight—but for now, here are five cities where you can get 'em while they're hot:
New York City: Dominique Ansel Bakery
The jury is out on whether this baker in New York's Soho neighborhood actually invented the deep-fried croissant (his, like many, has a vanilla crème filling), but he is definitely pulling most of the hype, and has even trademarked the name Cronut. Ansel's bakery opens every morning at 8 am, but these days, you'll want to get there earlier to stake out your place in line. (189 Spring St.; $5 each.)
(MORE: Read parents' reviews of kid-friendly hotels in New York City.)
Philadelphia: Swiss Haus Bakery
Located in Philly's Center City, this 88-year-old bakery has introduced a version called a Swiss Cro-Creme, featuring both a vanilla cream center and a cinnamon glaze. (35 S. 19th St.; Opens at 9 am on Sunday, 7 am other days; $5 each.)
Los Angeles: Semi Sweet Bakery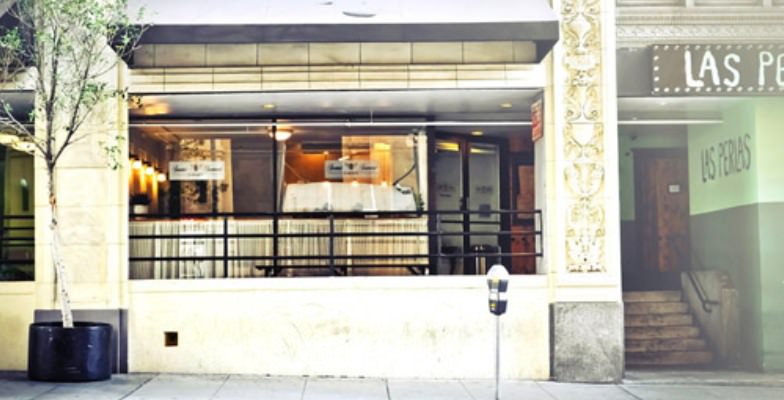 Semi Sweet Bakery in Los Angeles (Semi Sweet Bakery)
This downtown bakery calls their hybrid doughnut a crullant, a tip of the hat to the beloved cruller—and may actually be leaner than its fried peers, since it's baked and has no icing (not yet, at least). Each customer is limited to two crullants, but they are a relative bargain at $3.95 each. Given how many donut shops abound in the strip malls of L.A., don't be surprised if you see many more flaky knockoffs popping up around the city soon. (105 E. 6th St.; Opens daily at 8 am.)
(MORE: Find things to do in L.A. with kids.)
Washington, DC: The Chocolate Crust
Say hello to the DC-based doissant. This fried delight is made with chocolate croissant dough, filled with Hazelnut Nutella Pastry Cream, and topped with pink icing, pistachios and anise sugar. You can buy up to a dozen at once and 48 if you pre-order. (5830 Georgia Ave. NW; Opens daily at 8 am; $4.75 each.)
Chicago: La Boulangerie and West Town bakeries
At La Boulangerie, with locations in Chicago's Lakeview and Logan Square, "crognets" look a bit more like traditional doughnuts and come in plain, vanilla, cream, chocolate and fruit jam. Smart money says to arrive between 11 am and noon, reportedly the sweet spot for getting them fresh. (Opens at 7am weekdays and 8am on weekends; $5 each.)
Meanwhile, at the West Town Bakery—with one shop in Ukrainian Village and another in downtown's Acme Hotel—you can find a rectangular, long-john version, a "doughssant," in fabulous combo flavors such as chocolate-raspberry, blueberry-lavender, and coffee-cream-cheese. (Opens at 7 am; $3.50 each.)
Katrina Brown Hunt contributed this to www.MiniTime.com.