World-class barbecue destinations for the family
By Katrina Brown Hunt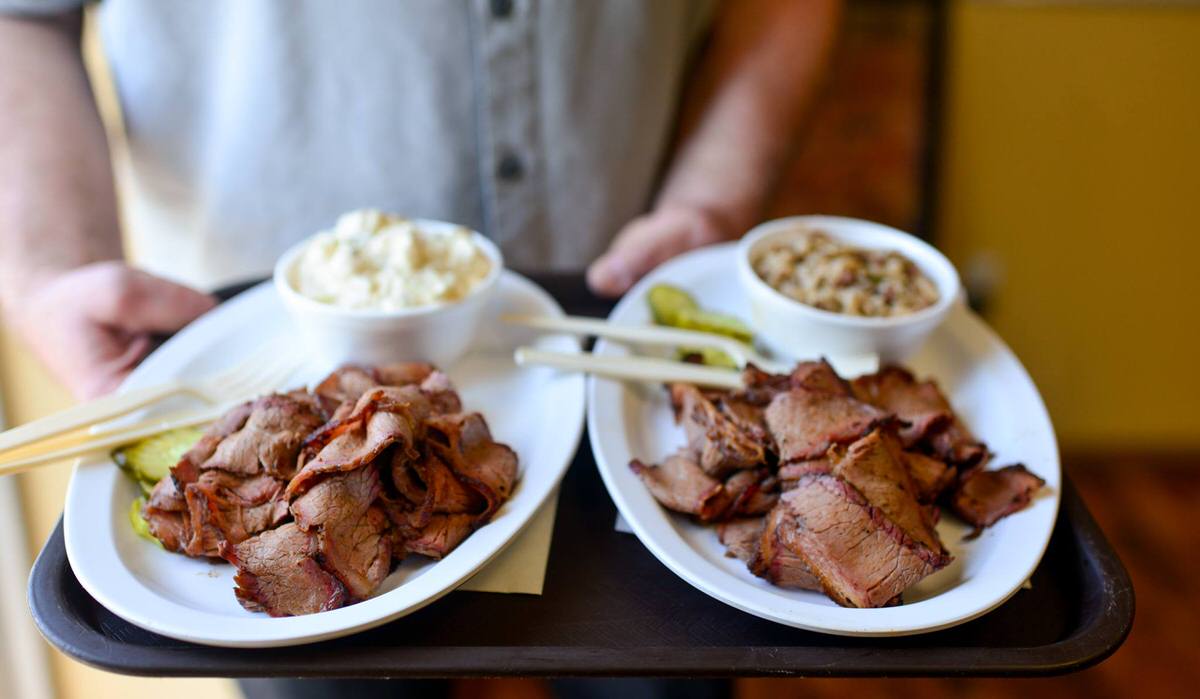 Joe's Kansas City Bar-B-Que, Kansas City (Courtesy Joe's Kansas City Bar-B-Que)
The best part about road tripping, of course, is stopping to eat—a much needed break for both the family driver as well as for the kids in back. For meat-loving grown-ups, world-class barbecue is always worth a stop, and some of the best barbecue joints in the nation are in smaller towns or parts of cities where you might not automatically think to stop. Here's a handy bucket list for anyone who wants to broaden their barbecue horizons—with barbecue joints that feature built-in kid pleasers at every stop:
(MORE: All-Inclusive Resorts in the Caribbean for Foodies)
Kansas City
It's not many trips where you might go out of your way to eat at a gas station. But in this city where burnt ends—the end pieces from the brisket—are sometimes the main event, the settings can get away with being creative. Joe's Kansas City Bar-B-Que, located inside a Diamond Shamrock, is one favorite spot, while the oldest legends are Arthur Bryant's or Gates Bar-B-Q. To taste the next generation of KC barbecue, try The Local Pig, which offers such creative sausage takes as bacon-and-swiss or goat chorizo.
The Westin Crown Center Hotel is an affordable, family-friendly hotel to serve as your base while in the city.
Lockhart, TX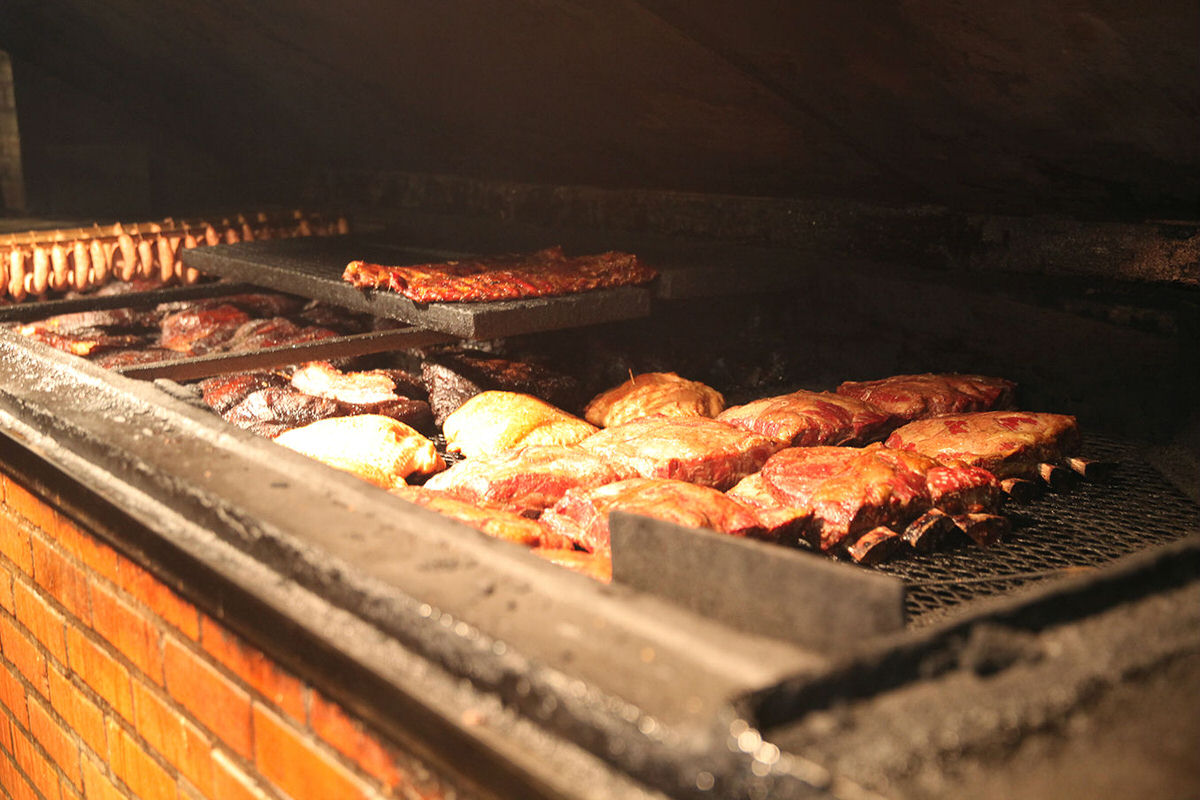 Black's BBQ in Lockhart, TX (Courtesy Black's BBQ)
Less than an hour from Austin, this little town has provided the model for the newer "meat-market" style barbecue joints that you'll find in Austin, Dallas and Houston: a purist's approach where you get you brisket, sausage or ribs piled on a tray with waxed paper, adorned only with slices of white bread, and perhaps accompanied by sauce in condiment bottles (though some locals frown on adding any sauce). Go to legends like Black's, Kreuz Market or Smitty's, where kids can finish their meal with banana pudding or (once it returns from its recall) a scoop of Texas favorite Blue Bell ice cream.
Memphis
The Tennessee barbecue hub is known for pork and ribs that have been mopped with sauce. Classic spots include Charles Vergo's Rendezvous, Payne's Bar-B-Que and Cozy Corner (try the barbecued bologna), but Memphis also gets special credit for stretching the boundaries of the genre: you can experience the birthplace of barbecue spaghetti at the Bar-B-Q Shop, or the original barbecue pizza at Coletta's, which was once known as Elvis' favorite pizza parlor.
Staying overnight or longer? Sleep Inn Court Square Memphis gives easy access to the city's other family-friendly attractions and is great for large families.
Owensboro, KY
The kids may balk at eating mutton, but this Western Kentucky town is known for its hickory-smoked, sheep-based barbecue, a style that dates back to the early 1800s. The current mother ship is Moonlit Bar-B-Q Inn, first opened in 1963; kids should still be dazzled by the buffet-style dining that includes a signature "banana salad" and cherry cobbler.
Lexington, NC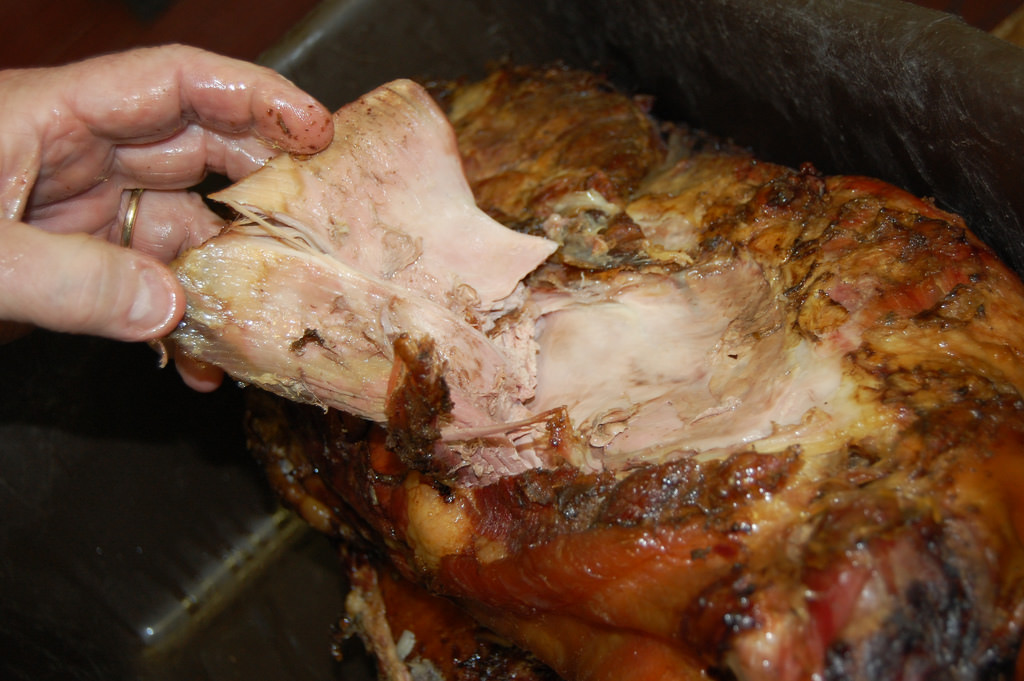 Lexington Barbecue in Lexington, NC (Flickr: Southern Foodways Alliance)
Central North Carolina's Piedmont region is known for its pulled pork shoulder with a vinegar-and-ketchup sauce. Start at Lexington Barbecue—also known as "The Monk," after its 1962 founder, Wayne Monk—which tops its sandwiches with a slaw-like relish and offers kid-friendly hush puppies and local cherry-soda Cheerwine. Come to Lexington in October and you can eat your way through the Lexington Barbecue Festival, which has been running for more than 30 years.
(MORE: 6 State Fairs for Fearless Foodies)
Charleston, SC
Melvin's Legendary Barbecue in Charleston, SC (Courtesy Melvin's)
South Carolina-style barbecue embraces the whole-pig approach and four different kinds of sauces—with the most distinctive being the mustard-based sauce. Two must-stops are Hite's, in West Columbia, and Melvin's, in lovely Mt. Pleasant. If the kids don't cotton to that mustard flavor, Melvin's also serves Cheerwine soda and six flavors of milkshakes, including Oreo and cherry.
Splurge a little and stay at the French Quarter Inn to be close to some of the historic city's most popular attractions, including the Waterfront Park, the City Market, and The Battery.
Decatur, Alabama
Out of all of the American barbecue styles, Alabama's might be the most contrarian: it features a peppery, ranch-dressing-esque white sauce, which is known to be polarizing. To decide for yourself, you'll need to go to its birthplace, Big Bob Gibson's, which started in the 1920s. Take home a bottle of sauce, but first have a slice of chocolate, lemon icebox or peanut butter pie.
Katrina Brown Hunt contributed this to MiniTime. Katrina is based in San Diego and writes about travel, business and lifestyle for publications and websites.