Go all in this summer without leaving the continental US
By Suzanne Rowan Kelleher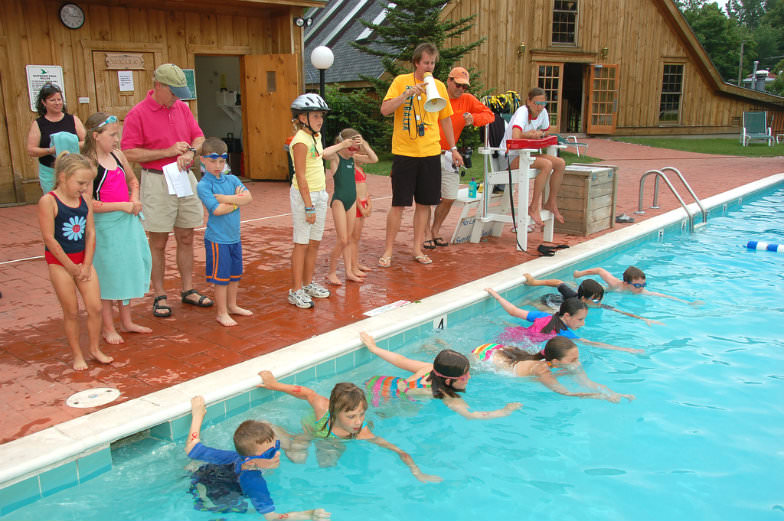 Tyler Place offers tons of fun-filled activities for kids. (Tyler Place Family Resort)
For parents with one eye on their kids and the other on their wallets, all-inclusive resorts are the ultimate antidote to the nickel and diming that's become so prevalent in the hotel industry. By paying one price for your accommodations, meals, and a raft of activities, you can have fun with no worries that your bill will careen off the tracks like a runaway train.
Contrary to popular belief, you don't need to travel to Mexico or the Caribbean to find a terrific all-inclusive resort. Here are eight fabulous and family-friendly picks where you can go all in this summer without leaving the continental USA.
Tyler Place Family Resort: Highgate Springs, VT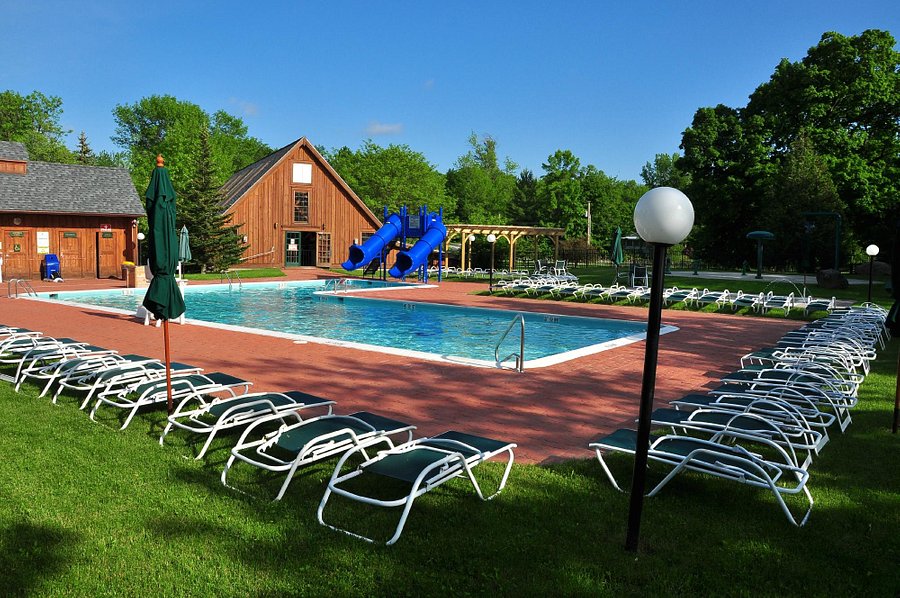 This 165-acre, family-run Vermont resort on the shores of Lake Champlain was among the first to pioneer all-inclusive pricing in the early 1930s and has been winning fans and creating awesome summer family vacation memories for three generations. Its children's program is, hands down, the best we've ever encountered, with nine age-staggered groups from babies through teens. Other highlights include a gorgeous lakeside setting, slew of family activities, delectable farm-to-table meals, and just the right amount of adults-only time. (Pre-dinner cocktail hour? Champagne cruises? Yes, please.) Top it all off with a charming summer-camp vibe, and voilà—you've got the gold standard in family vacations. The resort's remarkable 90 percent return rate is proof that the Tylers are still getting it right after all these years. Good to know: Early- and late-season rates can be up to half of what you'll pay in the peak of summer.
Club Med Sandpiper Bay: Port St. Lucie, FL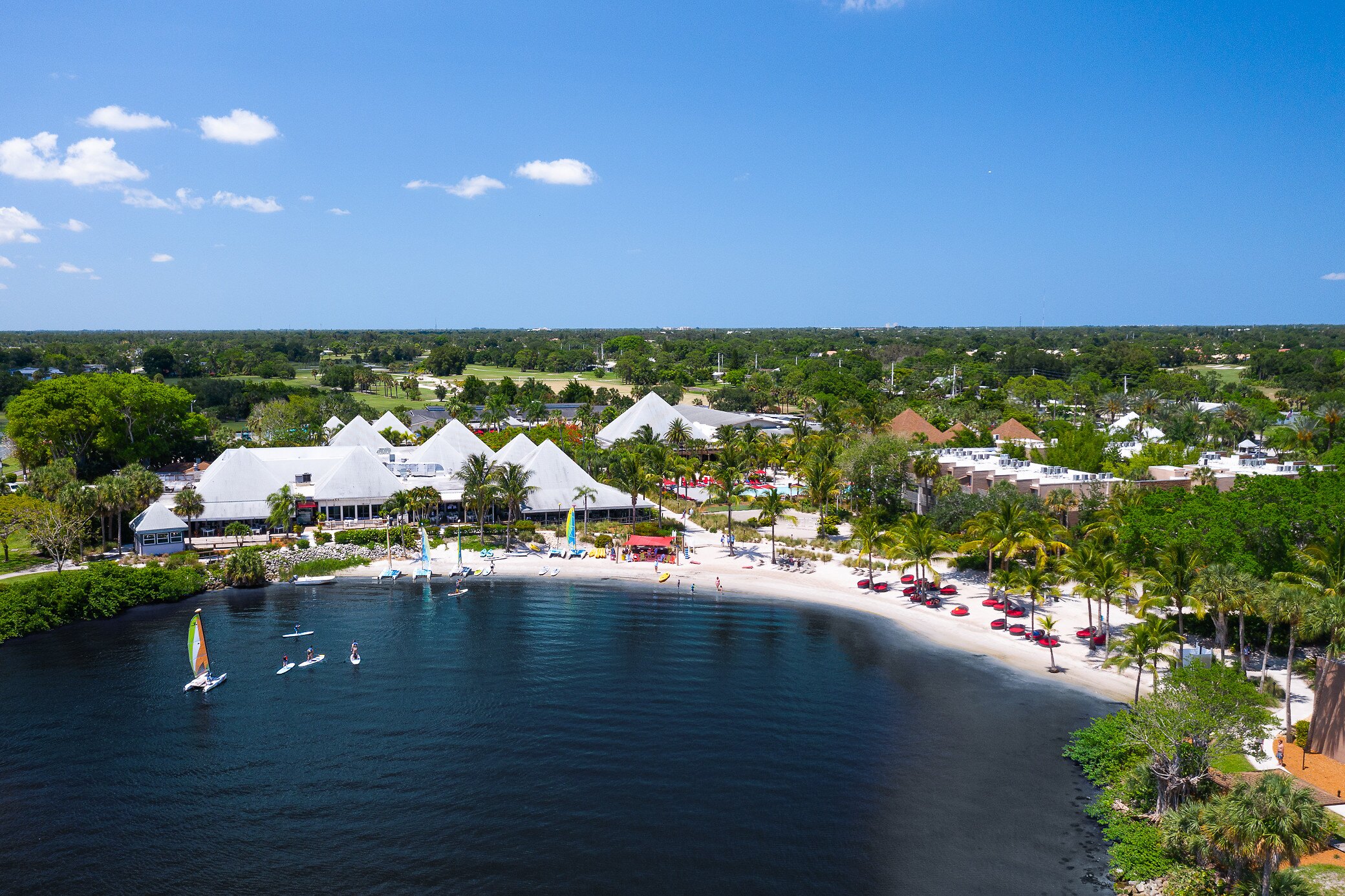 The world's most famous all-inclusive brand has just a single property on U.S. soil. Still fresh from the $28-million makeover it received in 2011, Club Med's property on Florida's Treasure Coast has a full-service nursery and a standout kids' program that comprises a tennis academy as well as–holy flying trapeze!—a circus school. Water babies will love kayaking, sailing, and stand-up paddleboarding on the St. Lucie River. Good to know: Fear not the published rates. Sales of up to 45 percent pop up so frequently that you needn't ever pay full price.
Vista Verde Guest Ranch: Steamboat Springs, CO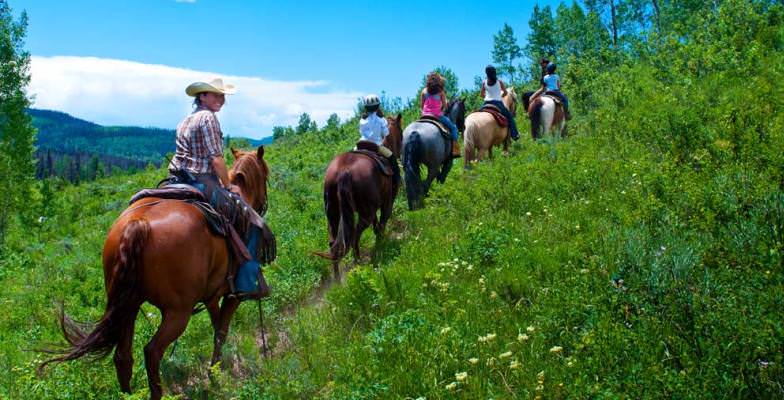 Vista Verde in Steamboat Springs (Vista Verde Guest Ranch)
Dude and guest ranches almost always offer all-inclusive pricing, and this one in Steamboat Springs is one of the most luxurious and family-friendly around. Rates include lodging in private cabins or lodge rooms, all meals and beverages, and a generous roster of activities that includes horseback riding, biking, fly-fishing, rock climbing, river rafting, kayaking, and just-for-fun rodeos in the evening. There's even a free shuttle service to and from Steamboat Springs. Good to know: Kids need to be 6 or older for horseback riding and some other key experiences.
UCSB Family Vacation Center: Santa Barbara, CA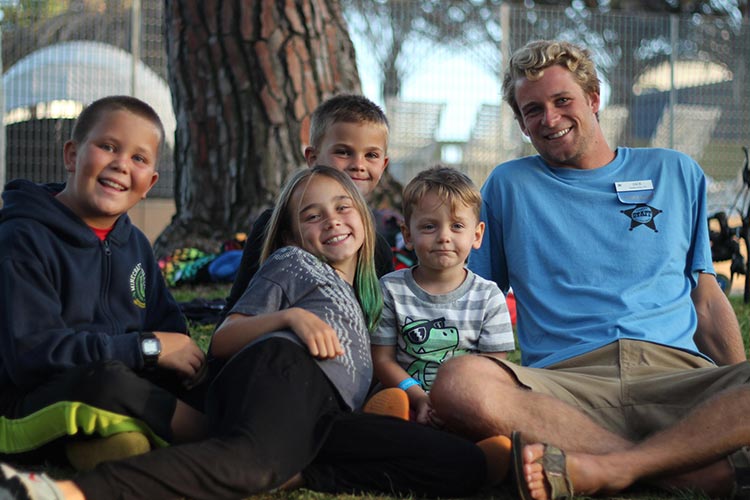 This beachside family camp on the University of California Santa Barbara campus garners raves for its staff of enthusiastic counselors and the wide variety of activities for kids and adults. Families get a taste of collegiate life in multi-bedroom student suites, and children can participate in one of three programs: baby and toddler care from one month to 2 years; kids' camp for ages 3-11; or teen activities for ages 12-18. Rates cover lodging, meals, and a roster of activities that includes hiking, mountain biking, tennis, and simply kicking back by the pool, while some premium adult activities—including wine tastings, sea kayaking, horseback riding, and surf lessons—are available at an additional cost. Good to know: Families can book a one-week stay or a four-day "mini week."
Mohonk Mountain House: New Paltz, NY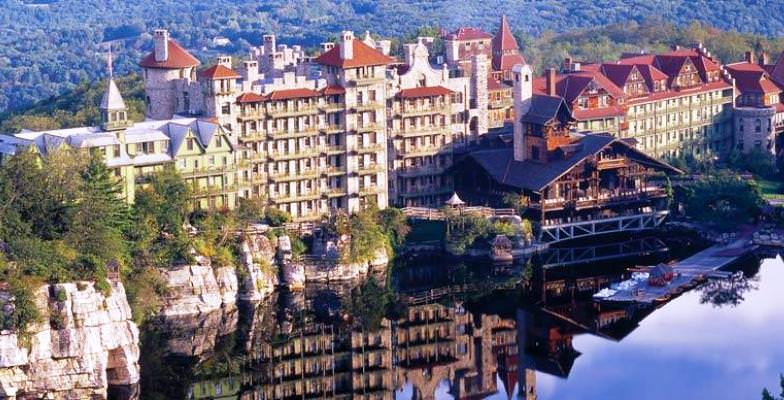 Mohonk Mountain House and its nearby pristine lake (Mohonk Mountain House)
Ninety miles north of New York City, this 251-room Victorian castle in the Shawangunk Mountains appears to soar into the clouds. Upon arrival you'll discover that Mohonk Mountain House commands its own little world complete with a pristine lake, 85 miles of hiking trails, a nine-hole golf course, tennis courts, stables, and a grand lawn where guests can watch movies al fresco. The award-winning children's program allows kids ages 4 to 12 to decide what activity they'll do each day; the dozens of options include guided nature walks, animal tracking, and fossil hunts. Rates include accommodations, meals, afternoon tea and cookies, and most resort activities. Good to know: Kids 12 and under stay and eat free if you visit midweek July 7-31, 2013.
Skytop Lodge: Skytop, PA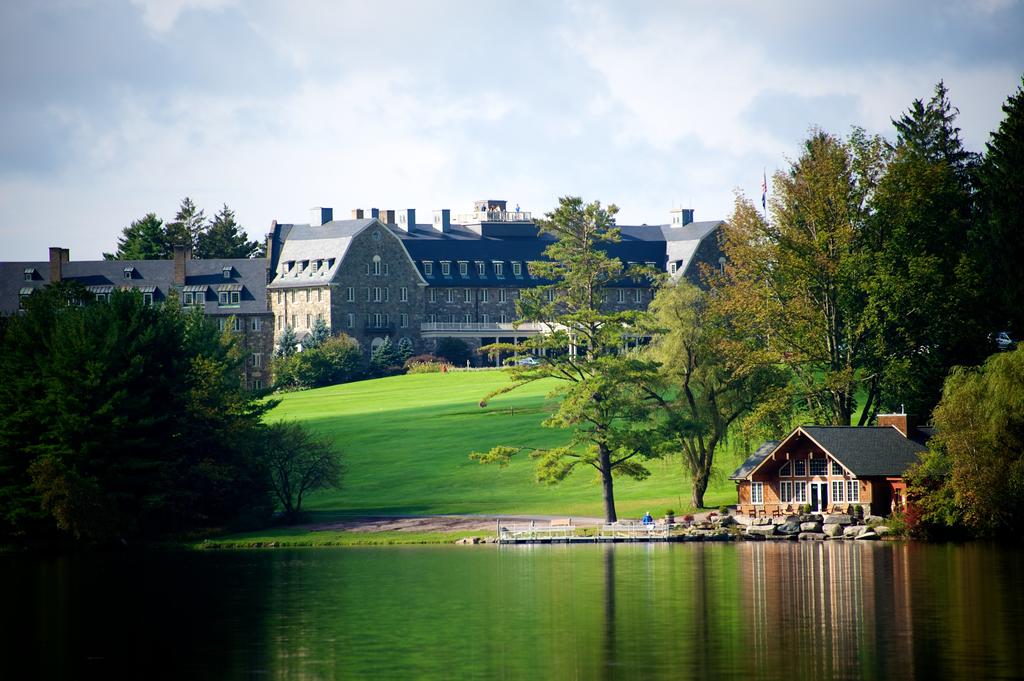 This grand mountain resort has been welcoming families high into Pennsylvania's Pocono Mountains since 1928. To make your stay all-inclusive, book the Family Fun Package including accommodations in either the main lodge or a storybook cottage, all meals, plus a huge choice of ways to play in the resort's 5,500 forested acres, including ziplining, kayaking, archery, tennis, boating, biking, rock climbing, and hiking. There's also an excellent supervised children's program, and golfers get a bonus that's virtually unheard of: unlimited greens fees. Good to know: Men must wear jackets in the Windsor dining room; ties are optional.
(MORE: Find more kid-friendly mountain destinations.)
Lodge on Little St. Simons Island, Georgia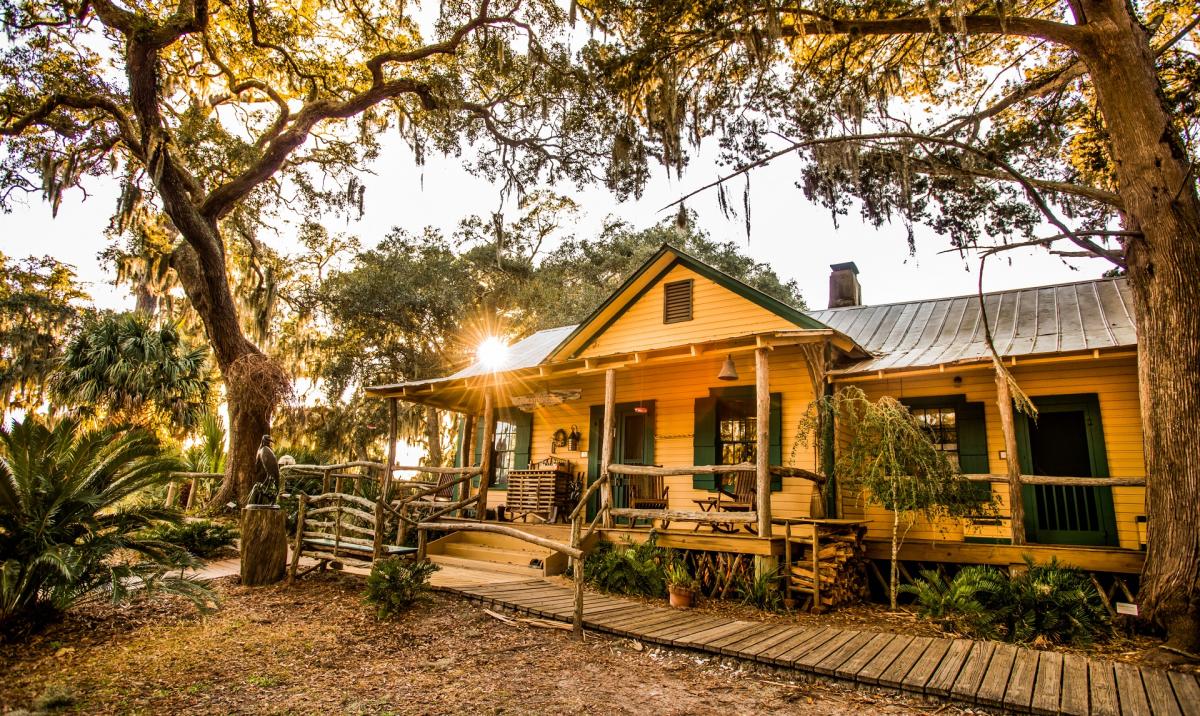 The most luxurious and intimate all-inclusive on our list, this beautiful lodge is located on a private island off Georgia's coast and can only reached by boat. Built in 1917 as a private hunting lodge, the hideaway can accommodate just 32 guests and offers a VIP experience that includes gourmet meals and top-notch service. Even so, the lodge's most exceptional feature is its setting inside a 10,000-acre wildlife sanctuary, which families can explore through naturalist-led hikes, reptile safaris, kayak tours, fishing trips, and evening owl prowls. Rates include meals, snacks, beverages, all activities, and boat transfers to and from the island. Good to know: Kids of all ages are welcome all summer; children must be 8 or older to visit October to May.
Fair Hills Resort: Detroit Lakes, MN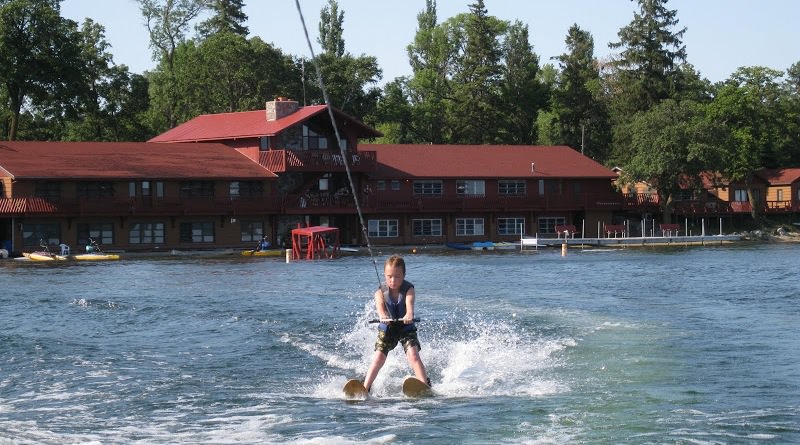 Fair Hills Resort in Minnesota (Fair Hills Resort)
If you like your summer getaways affordable, old school, and unpretentious, this crowd-pleaser on Minnesota's Pelican Lake attracts plenty of like-minded families who return year after year. You stay in rustic lake cabins, get called to meals by a bell, and wile away the long summer days with kayaking, scavenger hunts, swimming, pony rides, fishing, tennis, golf, and sailing. The American Plan includes accommodations, meals, and a full roster of activities that includes water sports. Good to know: Kids 5 and under stay free.