Family-friendly West Coast destinations
By Mimi Slawoff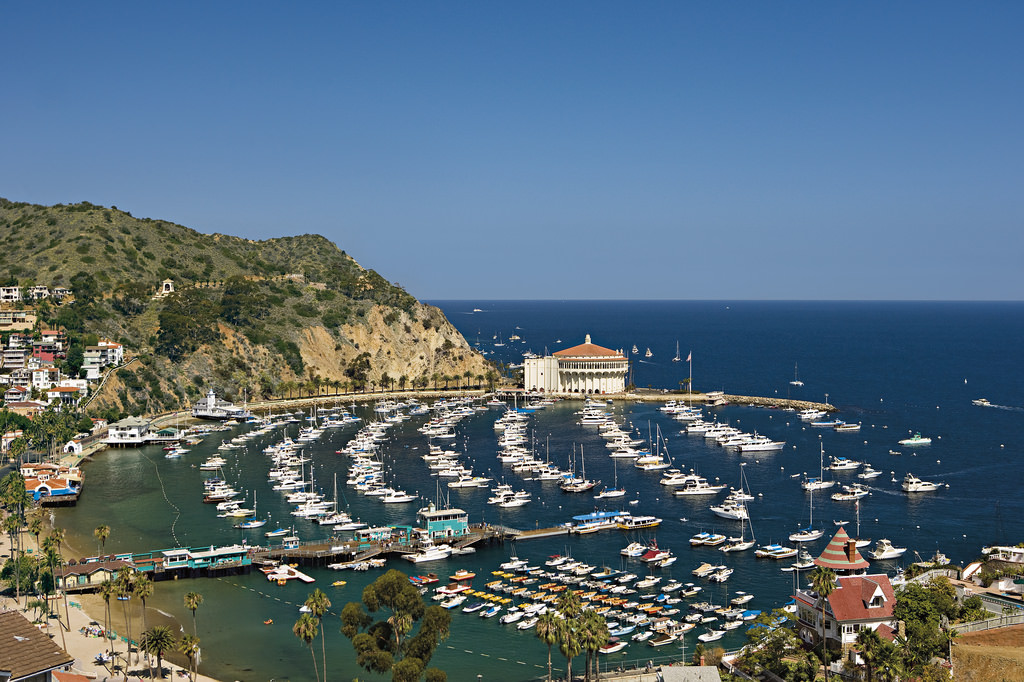 Catalina Island, California (Courtesy Catalina Island Chamber of Commerce)
While San Diego, Malibu and Santa Barbara are popular California summer getaways, there are many other sunny West Coast family-friendly destinations that are just as much fun but at a fraction of the cost. Plus, these under-the-radar beach cities are generally less crowded and offer unique kid-friendly attractions.
Keep in mind that the farther north you head, the cooler the temps for these 7 sun-kissed summer getaways for families.
SOUTHERN CALIFORNIA
Aloha Catalina Island
This tropical island getaway is just 22 miles from Los Angeles. Sparkling water and a Mediterranean climate are conducive for an array of kid-friendly activities, including kayaking, snorkeling, and ziplining. With few vehicles allowed on the island, walking, bicycling and golf carts are best for getting around. After a day on the beach, relax at a waterfront restaurant for a good meal and sunset views.
FRENCH CUISINE AND INSPIRATION IN CENTRAL CALIFORNIA
Beach towns along this stretch of the California coast are dotted with dramatic rock formations and other distinctive features. Fresh seafood and agricultural produce comprise tasty local cuisine. San Luis Obispo is a good home base for exploring the following smaller beach towns situated within the county. Tip: Plan to spend at least one night in picturesque Cambria.
San Luis Obispo (SLO)
This popular college town has a vibrant, walkable downtown and miles of sandy beaches in Pismo and Avila, where you can find oceanfront family-friendly hotels for about $200/night. Kid-friendly attractions include Dinosaur Caves Park, Central Coast Aquarium, San Luis Obispo Children's Museum and Pismo Bowl. SLO has a quirky side too. Bubblegum Alley is covered in used gum. The adjacent candy store sells gum, so feel free to add your contribution.
Morro Bay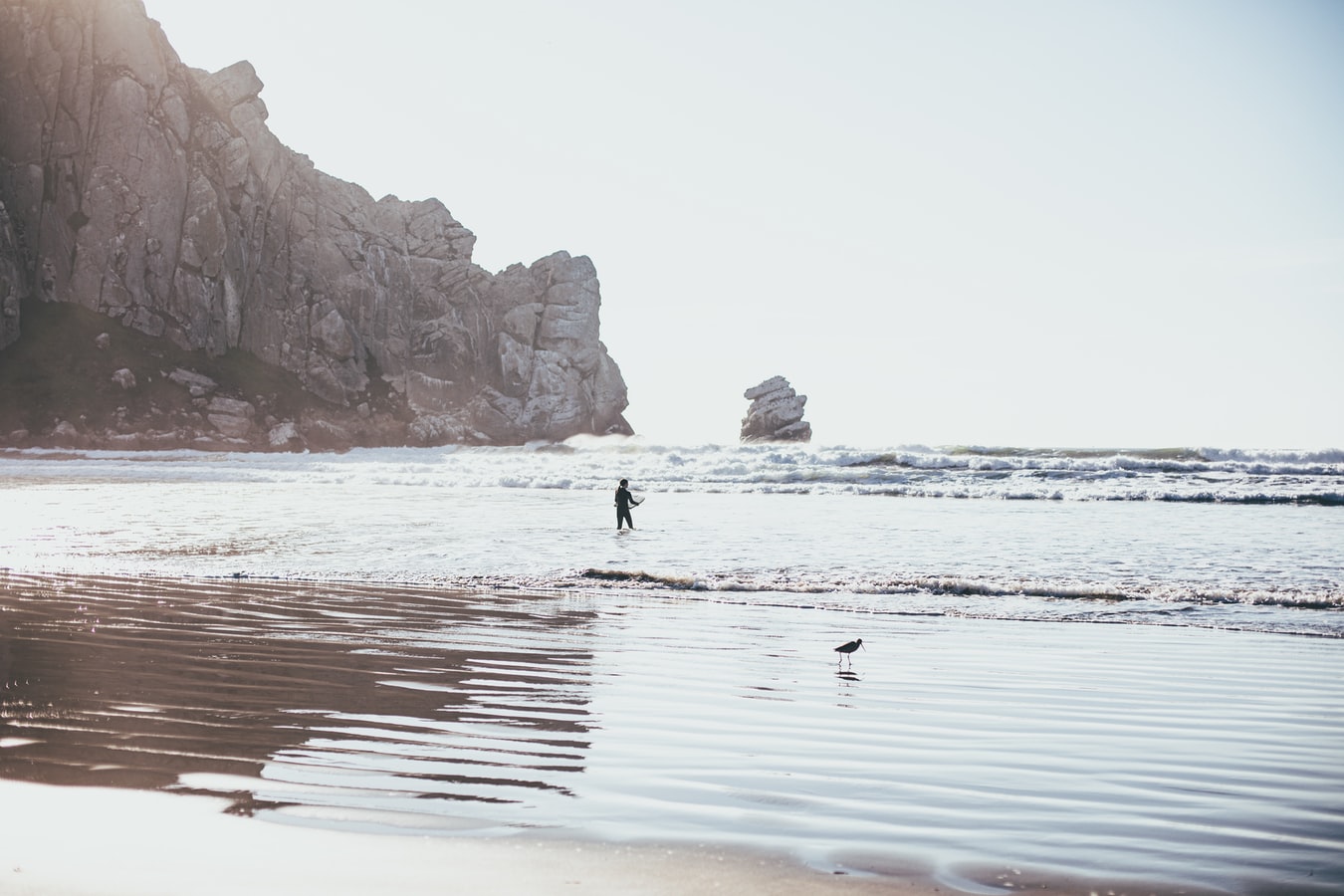 Morro Bay, California (Unsplash: Sixteen Miles Out)
Known for the huge rock rising out of the ocean, this small, low-key seaside town (population about 10,000) invites walking on quiet beaches and peddling along paved, coastal paths.
Cambria
Numerous cozy hotels and inns front majestic Moonstone Beach. A meandering, one-mile boardwalk affords scenic photo opportunities and places to step onto the sand. While exploring tide pools, keep your eyes open for sea otters lounging on nearby rocks. From Cambria, it's just a 15-minute drive to famous Hearst Castle. Buy tickets in advance for this popular tourist site.
MONTEREY COUNTY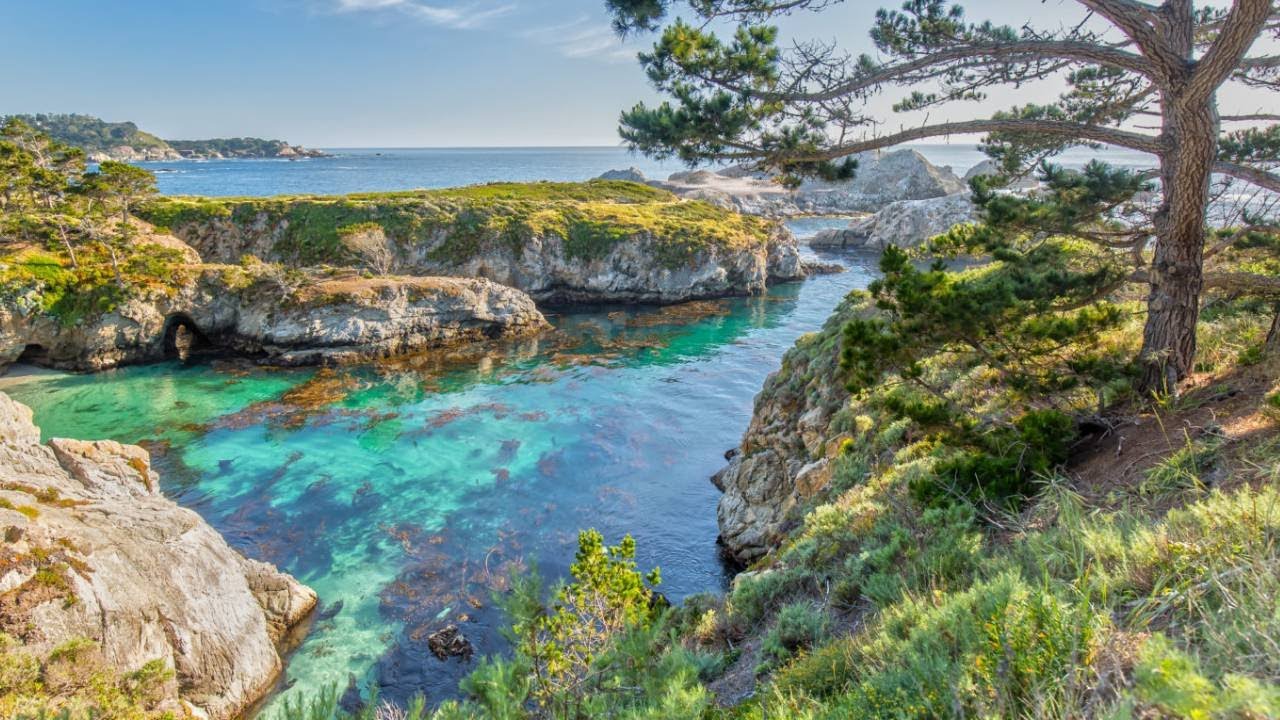 Point Lobos State Reserve in California (Photo: exsplore.com)
Steinbeck and Robert Luis Stevenson were among the literary giants inspired by Monterey's dramatic coastal vistas. Must-see attractions include Cannery Row (the site of Steinbeck's novel "Cannery Row"), which contains shops, eateries and galleries. Point Lobos State Natural Reserve is a beautiful area for hiking and wildlife viewing. Locals say it was Stevenson's inspiration for "Treasure Island". More fun attractions include the Monterey Aquarium and Monterey Zoo.
(MORE: Sun-Filled Summer Getaways in the Northeast)
WASHINGTON STATE
Majestic Olympic Peninsula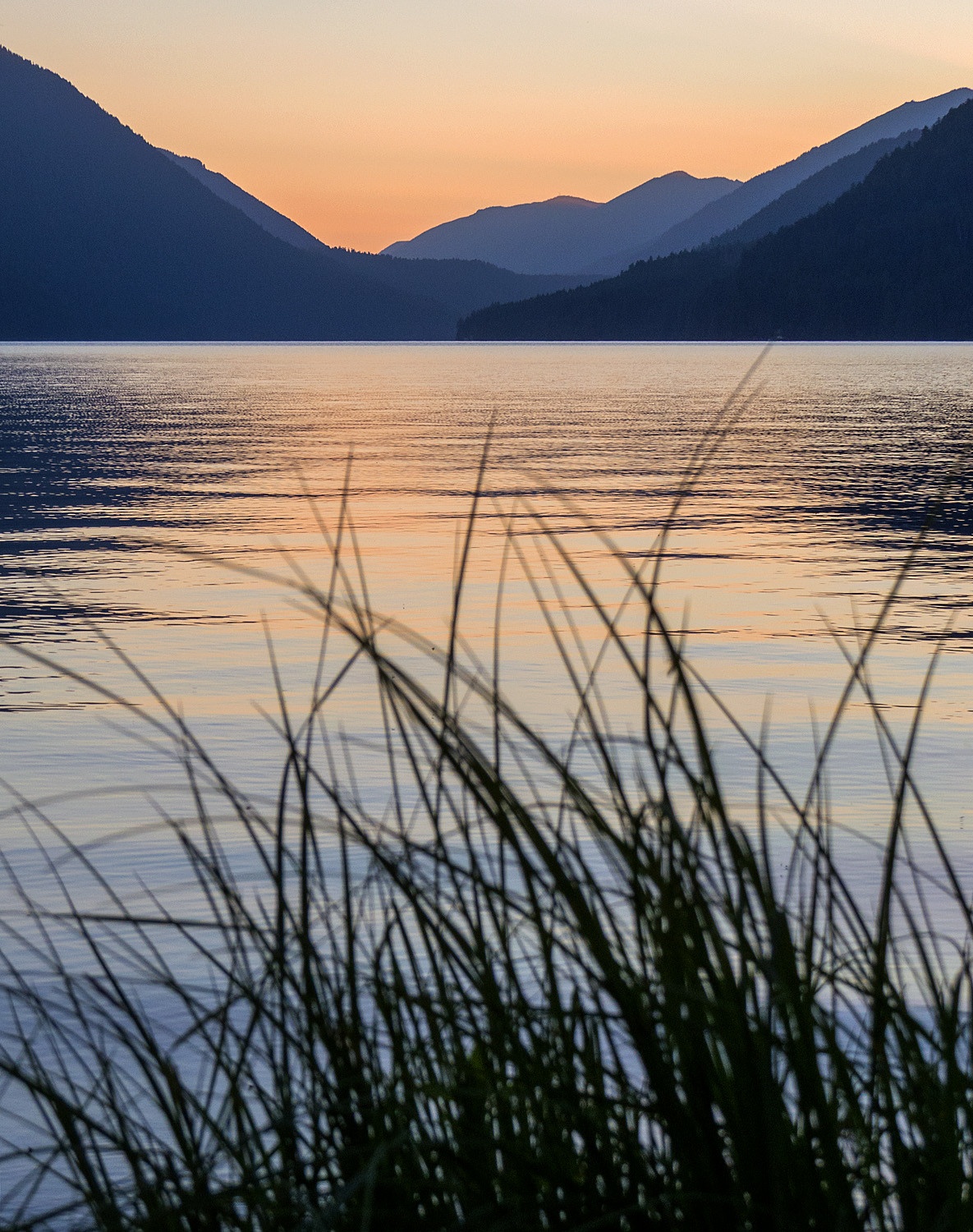 Lake Crescent in the Olympic National Park (Flickr: Ralph Arvesen)
While Olympic National Park is the star attraction, the peninsula is home to more than a dozen scenic cities worth exploring with kids. Among them is Port Townsend, one of three Victorian Seaports on the National Register of Historic Places. It's ideal for snorkeling, whale watching, wildlife tours and boating.
OREGON
Secluded Rockaway Beach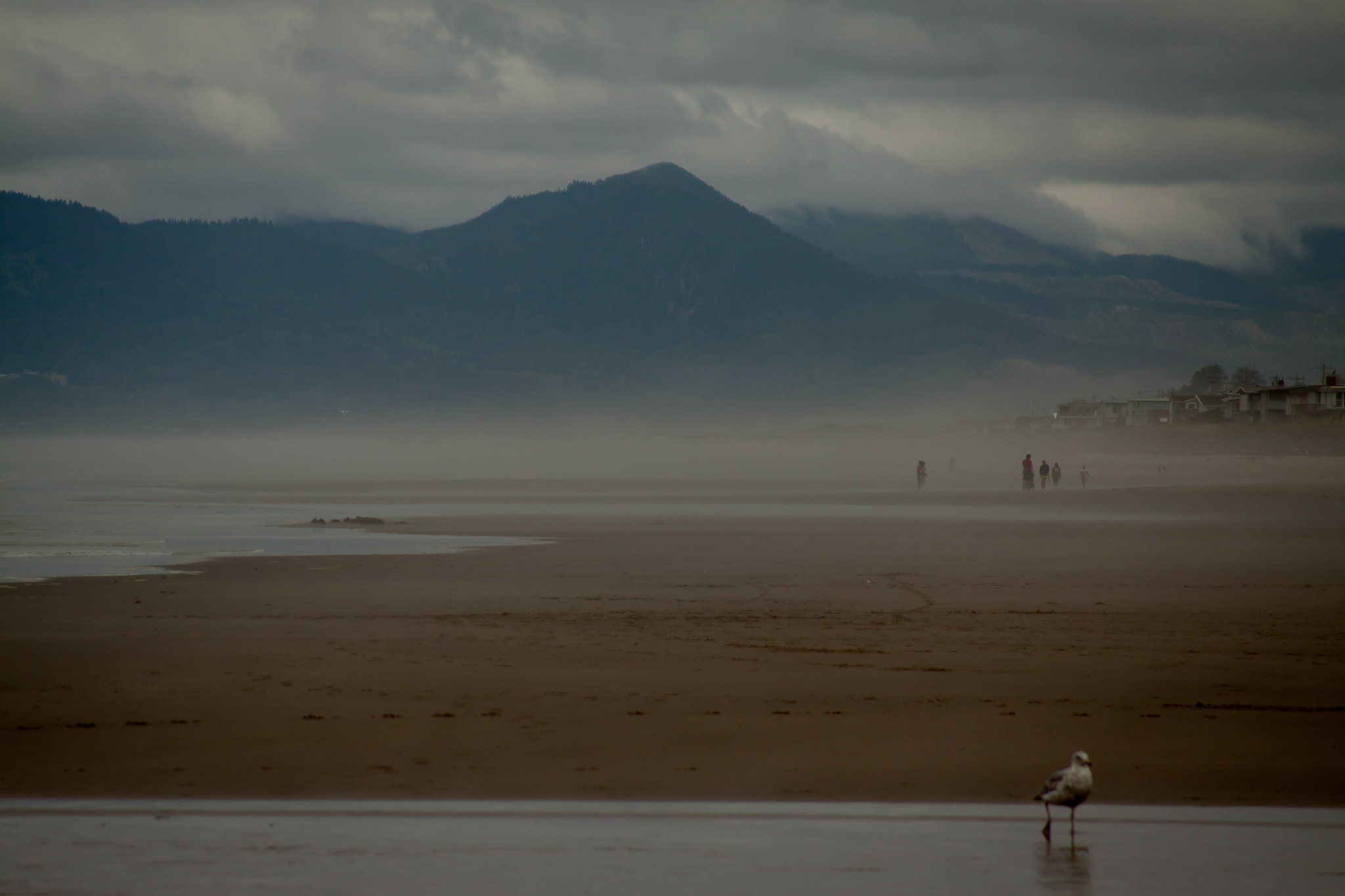 Rockaway Beach in Oregon (Flickr: Luke Detwiler)
Tide pooling, clamming and fishing are a way of life for the approximately 1,700 residents in this unassuming seaside town, located 85 miles west of Portland. In summer, when temps are in the mid-60s and 70s (the warmest all year), the town swells with visitors seeking solace on the beach and snapping photos of Twin Rocks, among the area's natural wonders.
Mimi Slawoff of WriteMimi.com contributed this to MiniTime. She is a Los Angeles-based journalist and a seasoned family travel expert who explores the world with her three children and writes about their journeys.