Sunny vacation destinations
By Michelle Rae Uy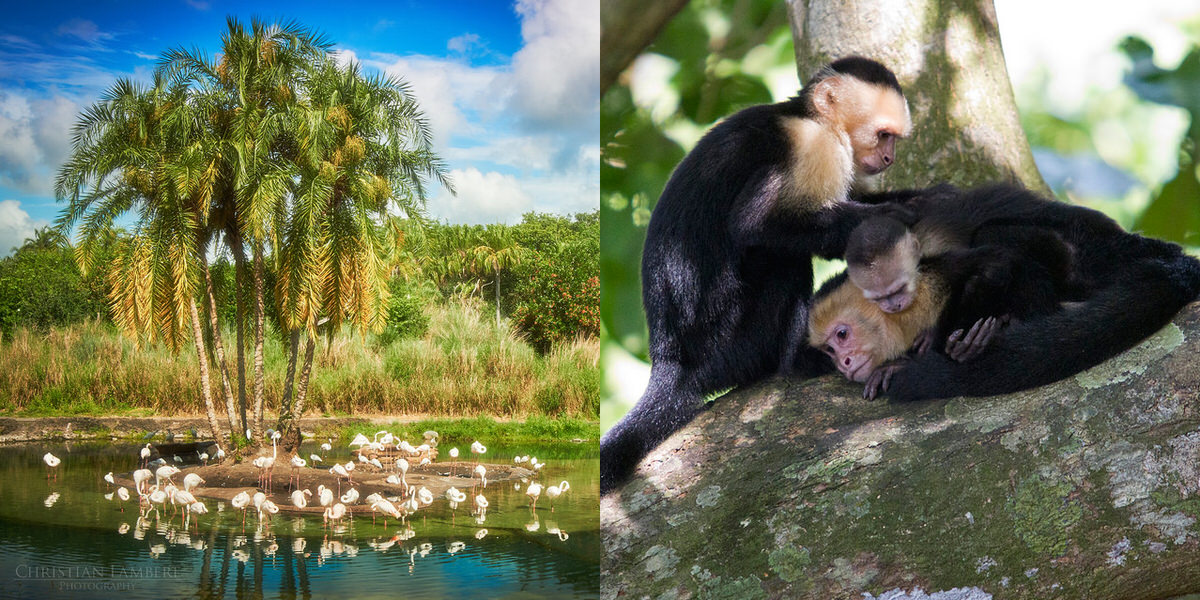 Puerto Rico is a great Disney World alternative, if you love Pirates of the Caribbean. (Courtesy Aaron Anderer & Michelle Rae)
There's no denying that Walt Disney World in Orlando, Florida, is a magical vacation destination for both kids and adults. And the resort is so big that it takes a few visits to really explore the whole thing. But you can only visit it so many times, and there's so much more of the world to see and expose the kids to. Here are five sunny destinations you should consider if you love Disney World but are ready to spend your family vacation elsewhere.
(MORE: Doing Disney World on the Cheap)
Costa Rica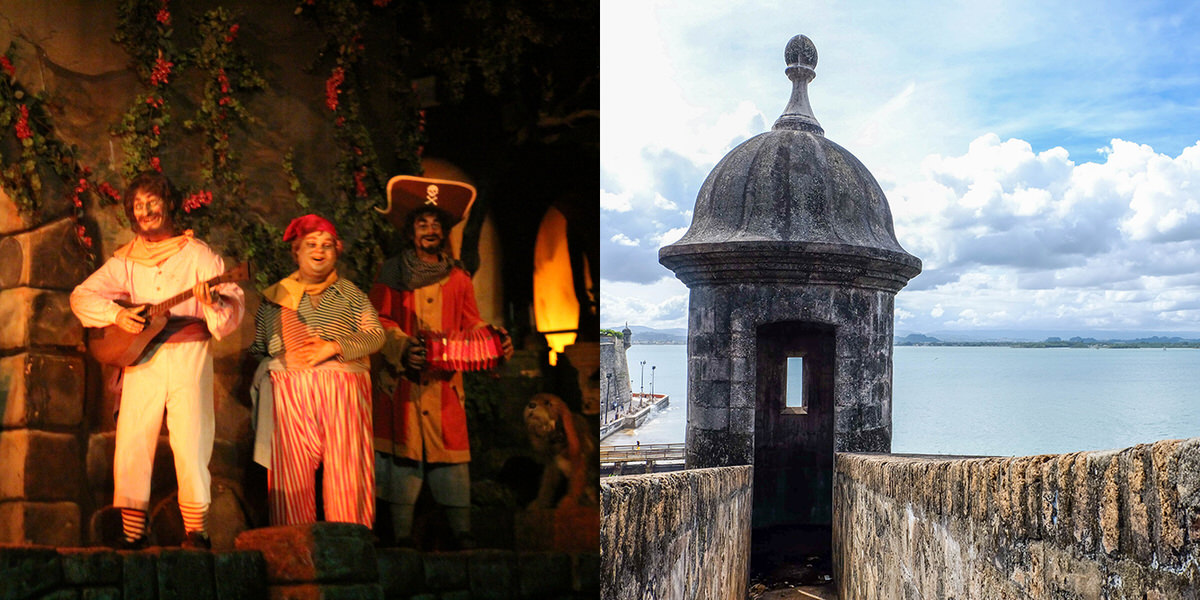 Love Animal Kingdom? Costa Rica is a fantastic destination for seeing wildlife. (Courtesy Christian Lambert & Emilie Chen)
This top family-friendly destination in Central America is known not just for its beaches and volcanoes, but also for its biodiversity and lush jungles. It's a great (if not better) and inexpensive alternative, if you and your kids love Disney's Animal Kingdom. There are no giraffes, but you'll see several different species of monkeys, sloths, turtles, and birds as well as other mammals, reptiles and amphibians. There are all sorts of flowering plants too. Visit Corcovado National Park for its big cats, tapirs and monkeys; Tortuguero National Park for the turtles and sloths; and the Monteverde Cloud Forest to see the colorful birds.
Puerto Rico
A big fan of Magic Kingdom's Pirates of the Caribbean ride, not to mention the movies? Pirates of the Caribbean: On Stranger Tides was filmed in two locations on the island – El Conquistador Resort's beautiful Palominito Island and the intimidating yet beautiful Castillo San Cristobal. The stars of the movie also stayed in private villas at El Conquistador's luxurious Las Casitas Village. But those aren't the tropical island's only family-friendly offerings. Quiet beaches with natural barriers, vibrant towns, historic forts and cities, bioluminescent bays, and a rainforest afford adventure for both adults AND kids. While there, do sample the island's local cuisine.
Paradise Island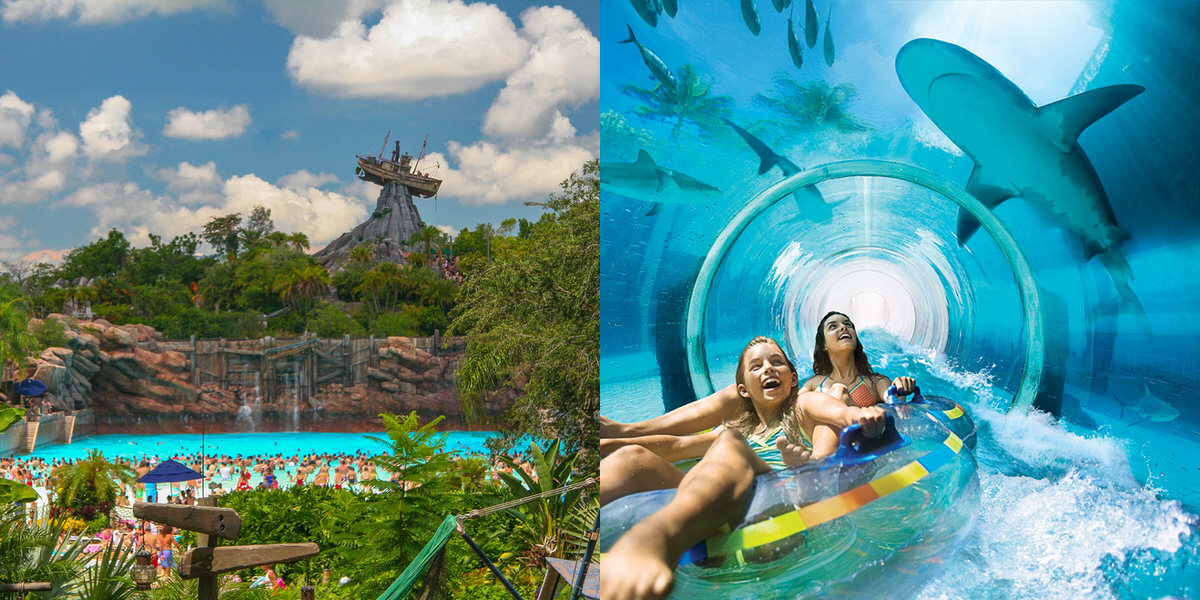 Aquaventure Waterpark in the Bahamas is a great alternative to Disney's Typhoon Lagoon. (Courtesy Jack Miller & Atlantis)
If you can't get enough of Disney's Typhoon Lagoon, then you probably wouldn't want to leave Atlantis Paradise Island's impressive Aquaventure Waterpark. This 141-acre water park boasts everything from themed shallow pools and splash pads for the little kids to rapid river rides for lazy river lovers looking for excitement to thrilling slides that feature near vertical drops and clear, underwater tunnels that run through a shark-filled lagoon. And the park has easy access to three beaches if you need time to unwind. It's definitely a must for families visiting New Providence in the Bahamas.
Mexico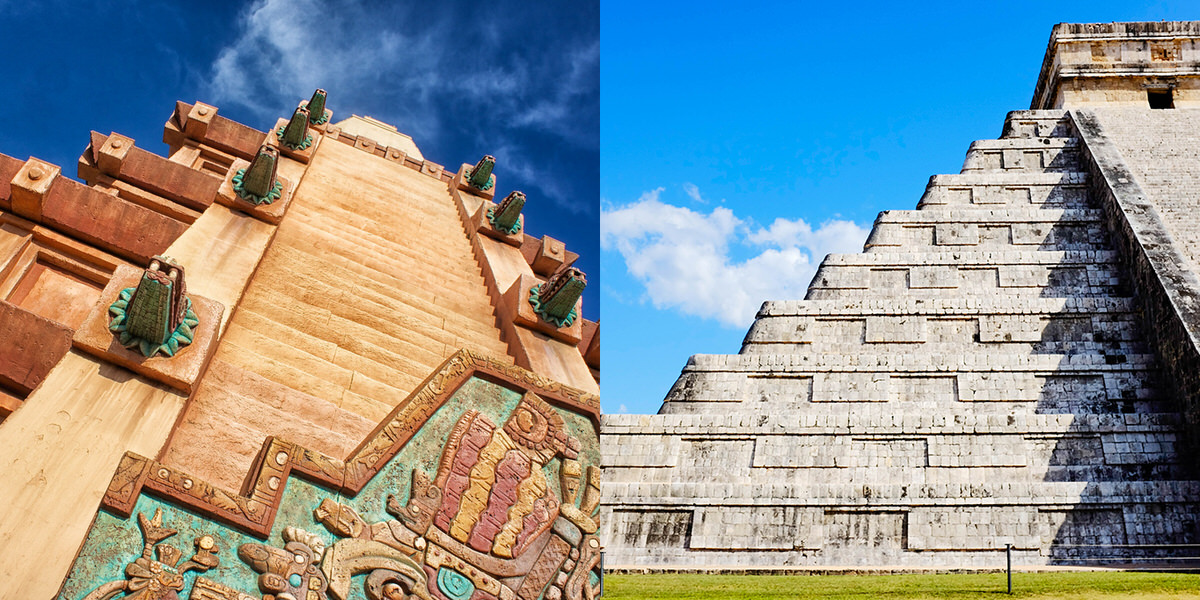 Instead of the Mexico area at Epcot, visit the real place instead. (Courtesy Paul Hudson & Michelle Rae)
Why settle for a themed area at Epcot when the real thing is an easy four-hour flight away? Experience Mexico's culture and cuisine in, well, Mexico. The family-friendly country is teeming with stunning beaches, intriguing Mayan ruins, adorable old Spanish towns and the best street food you'll ever sample in your lifetime. Visit its most popular tourist destinations like the Riviera Maya and Puerto Vallarta, or venture into its more under-the-radar spots. Either way, you and the kids will have plenty to do. Snorkeling, scuba diving and other water-based activities are among the kid-favorites, as are exploring the Mayan ruins.
(MORE: Underrated Mexico Destinations for Families with Kids)
Jamaica
Enjoyed staying at Disney's Caribbean Beach Resort? Then you'll love Jamaica. (Courtesy Princess Ashley & Rose Hall Resort )
Out of the four Caribbean nations that inspired Caribbean Beach Resort's four villages, Jamaica is perhaps the most family-friendly. It's the closest to the US, first of all, which means shorter fights, which mean less chance of the kids getting restless; it's home to a number of all-inclusive resorts, a favorite among families, as well as a number of water parks; and many of the activities themselves are geared towards families with kids. Go horseback riding, water tubing, cave exploring, and kayaking or rafting along a river. And find time to participate in the "Meet the People" program, which gives you and the kids an opportunity to truly immerse yourselves in the local culture.
Michelle Rae Uy contributed this to MiniTime. She is a travel writer based in Los Angeles and MiniTime's Head of Content, who spends her free time on adventures and film photography.