Kid-friendly attractions in Salt Lake City
By Camille Miller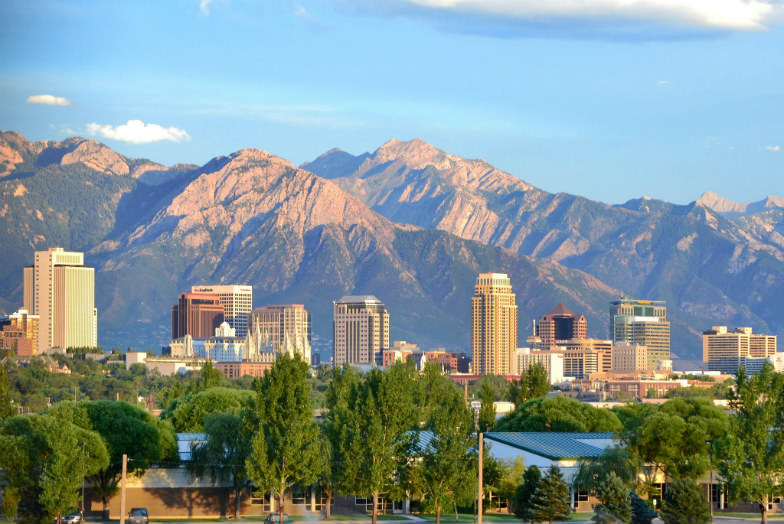 Salt Lake City, Utah (Flickr: Garrett)
Salt Lake City, Utah has a world-class reputation for excellent cultural opportunities and year-round sporting events. Take your children to these great attractions to see the best of the Salt Lake Valley and learn about the people who call it home.
Historical Salt Lake City
Salt Lake City's roots were established in 1847 when a group of pioneers belonging to the Church of Jesus Christ of Latter-day Saints (Mormons) came to the Salt Lake Valley seeking refuge from religious persecution in the East. Since then, the landscape that was once dry sagebrush and prairie grass has blossomed into a thriving metropolis.
(MORE: Find wonderful kid-friendly hotels in Salt Lake City.)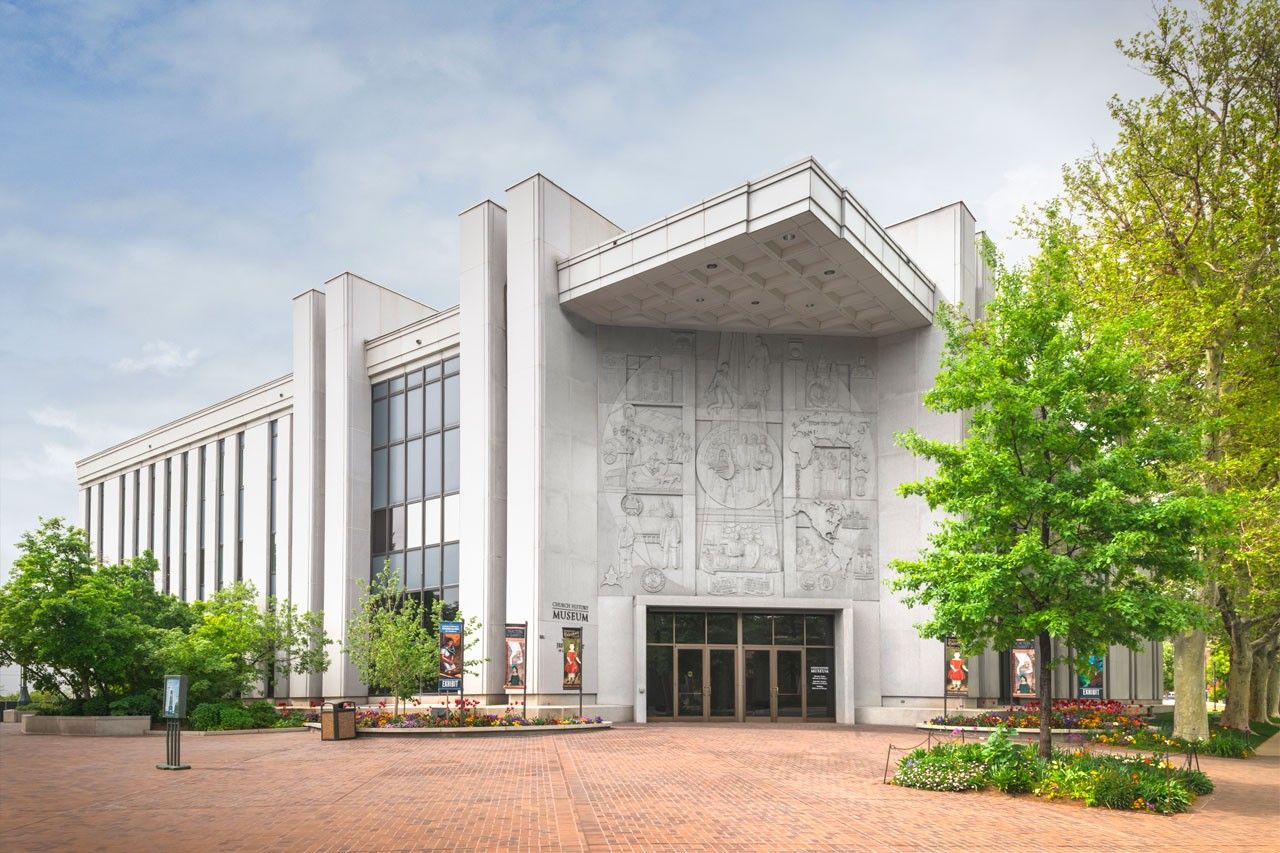 Church History Museum (history.churchofjesuschrist.org)
The many exhibits of the Church History Museum provide a fascinating history of the Church of Jesus Christ of Latter-Day Saints and its influence on the Mountain West. It is a part of Temple Square, an extensive network downtown of beautiful gardens, paths, visitor centers, and church administration buildings, with the inspiring Salt Lake Temple at its heart. 45 N. West Temple, 801-240-3310 / Mon-Fri 9 am – 9 pm, Sat/Sun 10 am – 5 pm; free admission.
The 75-acre Wheeler Historic Farm is one of the few remaining farms in the Salt Lake Valley to resist urban development. Here your children will enjoy participating in such activities as cow milking, wool spinning, and frontier games and crafts. 6351 S 900 E, 385-468-1755 / Open Mon-Sat 9 am – 6 pm; free admission, small fees may apply per activity.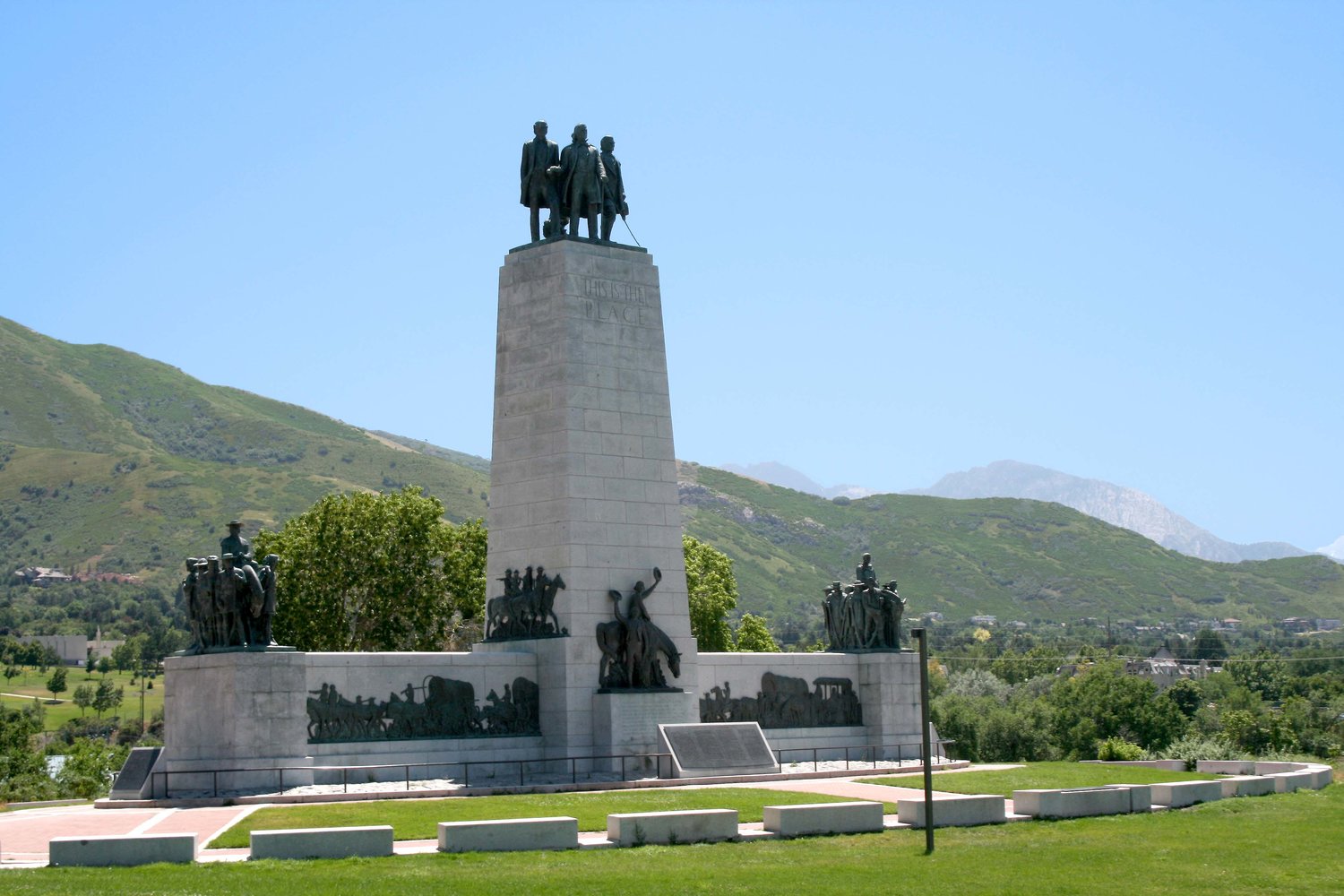 This is the Place Heritage Park (Photo: thisistheplace.org)
The first Governor of the Utah Territory was Brigham Young, who also served as a prophet and President of the Church. This is the Place Heritage Park is located on his property, where he famously rose from his sick bed in the back of a pioneer wagon and held his hands out toward the Salt Lake Valley, saying "This is the right place, drive on." His homestead has been developed as a pioneer village, where your children can ride a pony, visit a leather tannery, and munch on homemade donuts. 2601 E Sunnyside Ave, 801-582-1847 / Mon-Sat, 9 am – 5 pm, Sun 10 am – 4 pm; Adults $11; children (ages 3-11) $8, (2 and under) free, Reduced admission on Sundays.
Nature's Beauty
Meet a wide variety of winged creatures at the Tracy Aviary in the middle of Salt Lake City. Toss a fish into a pelican's open beak, watch a bird show, and feed a flock of Sun Conures. This aviary is part of Liberty Park, which also has a little fairground for kids, paddle-boats for rental, and lawns to picnic on. 589 East 1300 South, 801-596-8500 / Open daily 9 am – 5 pm. Adults $7; children (3-12) $5, (2 and under) free.
Clark Planetarium is the perfect place to explore the wonders of space and science. An IMAX theater shows Nature's marvels on the big screen, and exhibits and light shows are available throughout the day. The Planetarium is part of the Gateway Mall, with lots of shops, restaurants, and a splash pad available. 110 S 400 W, 801-456-7827 / Open Mon-Sat 10:30 am – 11 pm; Exhibits are free, Hansen Dome and ATK IMAX shows: $9 for adults, $7 for children (12 and under), Matinee shows before 5 pm are $7 for adults.
Salt Lake Valley lies amid the dramatic peaks of the Rocky Mountains, and if you ask the natives where they spend their free time, they'll often list a favorite canyon. Big Cottonwood Canyon is one of the closest to downtown, and is a beautiful scenic drive, with a Nature Center at the head of the canyon on Silver Lake hosting Family Nature Programs throughout the summer. Nearby trails are fun to explore, and easy for the kids. Directions: Take I-215 to the 6200 South "Canyons" exit and then continue east on US-152, following signs to Solitude and Brighton, 801-947-8263 / Activities are free and open to the public.
Sports Events
Rio Tinto Stadium (Flickr: Ray Terrill)
Real Salt Lake is the soccer team of Salt Lake City, and they boast passionate fans. They won the MLS Cup in 2009, and went all the way to the final in 2013. If you love high-energy events and the finesse of "the beautiful game", take the family to one of RSL's exciting matches at Real Salt Lake at Rio Tinto Stadium. 9256 S State St, Sandy, 801-727-2700 / Admission: $20-$125.
The Salt Lake Bees are a minor-league baseball team with a loyal following. They play at the Smith's Ballpark, a beautiful park with mountain views. Enjoy the relaxed atmosphere and a hot dog with your kids as you watch America's favorite pastime together. 77 W 1300 S, 801-350-6900 / Tickets available though Smithstix. Admission: $9-26.
The Rocky Mountains are home to a thriving culture of mountain bikers. Get your family into the adrenaline rush of mountain biking by participating in one of the Bicycle Collective's many hosted rides throughout the summer. Through the collective, you can learn how to restore a bike, and volunteer to provide refurbished bikes to families in need throughout the valley. You'll never look at a bicycle the same way again. 2312 S. West Temple, 801-328-2453.
(MORE: See more of Salt Lake City. Find other kid-friendly attractions there.)
Cultural Events
Hosted by the Church of Jesus Christ of Latter-Day Saints, the Brigham Young Park Concert Series is a highlight for the downtown residents in Salt Lake. A mix of local and nationally known performers showcase their music in the open air of this beautiful natural park to a crowd of loyal patrons. Arrive early and bring a blanket to reserve your spot on the lawn. Brigham Young Historic Park on State Street in between 1st and 2nd Ave / Tue & Fri in June – July starting at 8 pm, 7:30 pm in Aug; free to the public.
The Hale Center Theater is known throughout the valley for its family-friendly performances of plays like The Secret Garden, Mary Poppins, and Thoroughly Modern Millie. Since Utah families put an emphasis on developing talents at a young age, many of the performers you see on stage are native to the state. 3333 South Decker Lake Drive, West Valley City, 801-984-9000 / Mon-Sat 10 am – 9 pm; adults $32; children $16; no children under 5 permitted.
Nightlife
Comedians and performance groups at the Off Broadway Theater put on shows throughout the week filled with clean humor and hysterical antics. Cheer on your favorite performers as they battle to get the best laughs. 272 S Main St, 801-355-4628 / Hours: Mon, Wed, Thurs, Fri, 12 pm – 10:30 pm.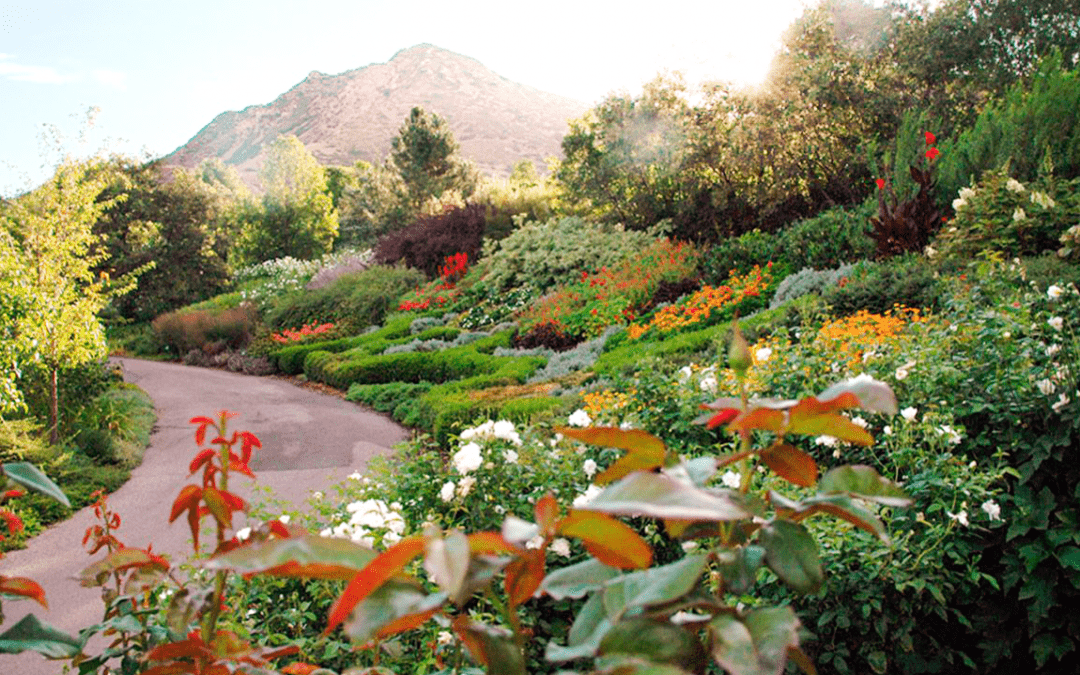 Red Butte Gardens (Photo: Red Butte Garden)
Tucked up in the foothills, the Red Butte Gardens are a serene place to enjoy an evening out. Surround yourself with beautiful gardens, water features and paths maintained by the University of Utah. Attend an open-air performance through the Red Butte Concert Series, and relax in the gorgeous atmosphere. 45 N. West Temple, 801-240-3310.
Salt Lake City has plenty of adrenaline-fueled sports. For something a little more low-key, take your date and a set of clubs to the Bonneville Municipal Golf Course. Enjoy some friendly competition, work on your putting skills, or just walk through the manicured landscape and enjoy the quiet. 954 Connor St E, 801-583-9513 / Hours: daily 6 am – 8pm
Camille Miller contributed this to MiniTime.