Affordable digs for larger families
By Suzanne Rowan Kelleher on Jan 16, 2016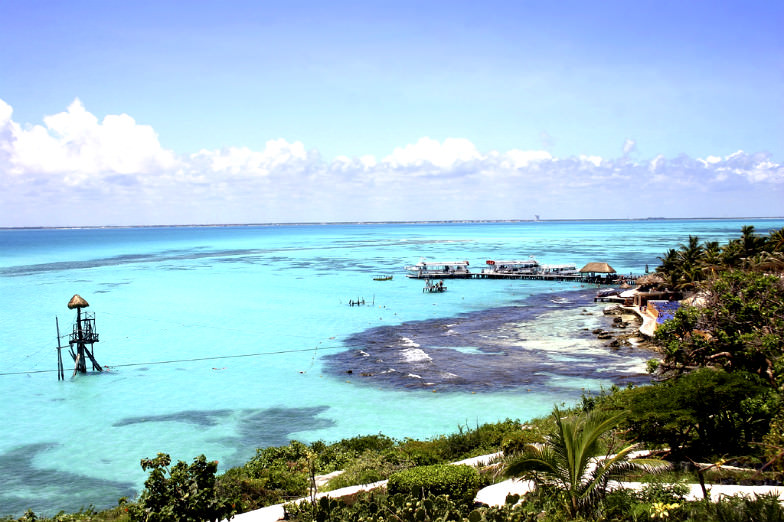 The Caribbean (Flickr: Grand Velas Riviera Maya)
Question: Hi Suzanne. I just found your website a short while ago, and love to read about all the places that people have visited (as well as all the deals out there). We are a family of five and I notice that most hotels and resorts in the Caribbean offer rooms for only four people. Has the question ever come up on your website about affordable places where a family of five can sleep in one bedroom without doling out money for a second room? My kids are 13, 5, and 3 years old. Thank you! – Caroline from Ottawa, ON
Answer: As a mother of three, I share your frustration. In many destinations—not just the Caribbean—hotels often limit the number of occupants in a standard room to two adults and two kids, which forces larger families to pony up the added expense of a second room. This policy is particularly annoying when rooms are obviously large enough and equipped to sleep six or more. The upshot is that it can be difficult for larger families to find affordable lodgings, especially as their children grow older. But it's not all bad news. Here are three tactics to try, though not every strategy works for every destination.
Snag a suite set-up. When families are looking for more space and value for money, I often recommend an all-suite (also called extended-stay) chain. There are dozens of these brands out there, including Embassy Suites, Comfort Suites, Homewood Suites, Staybridge Suites, Candlewood Suites, and the list goes on. Though often marketed to business travelers, all-suite properties have a lot to offer families. Not only are the suites typically larger than a standard room at a comparably-priced hotel, but they often feature at least one bedroom plus a living area with a pullout sofa. Many also feature kitchen facilities, which can range from basic (think a microwave oven and small refrigerator) to a fully-equipped set-up with oven range, full-size fridge, and dishwasher.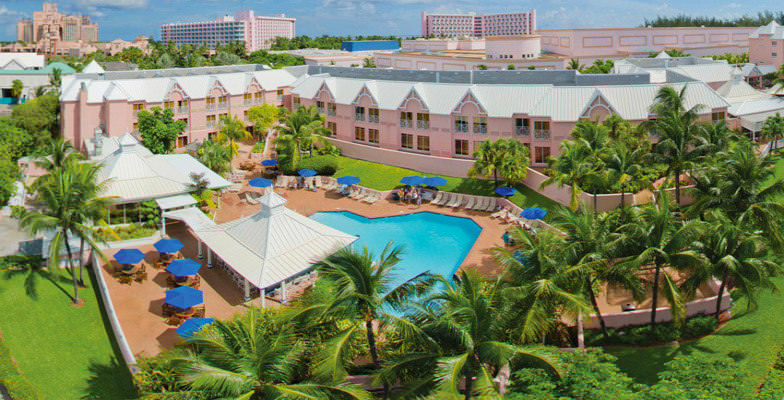 Comfort Suites Paradise Island (Comfort Suites)
Unfortunately, this strategy doesn't pan out in the Caribbean, where all-suite chains are less common. In the Bahamas, I looked into the Comfort Suites Paradise Island, where each room features a living area with sleeper sofa as well as a refrigerator. As a bonus, guests receive unlimited access passes to its more famous next-door neighbor, the Atlantis Resort, and can enjoy its swimming pools, beach, lazy river, waterslides, and kids' clubs. A standard unit with two double beds plus a sleeper sofa sounds plenty big, right? Yet, somewhat unbelievably, there is a maximum occupancy of four people per room. The reservationist explained that the occupancy is capped because the Atlantis passes are limited to four per room. She suggested that families with more than two kids should book a second room. I have a better suggestion: put your credit card away and keep looking.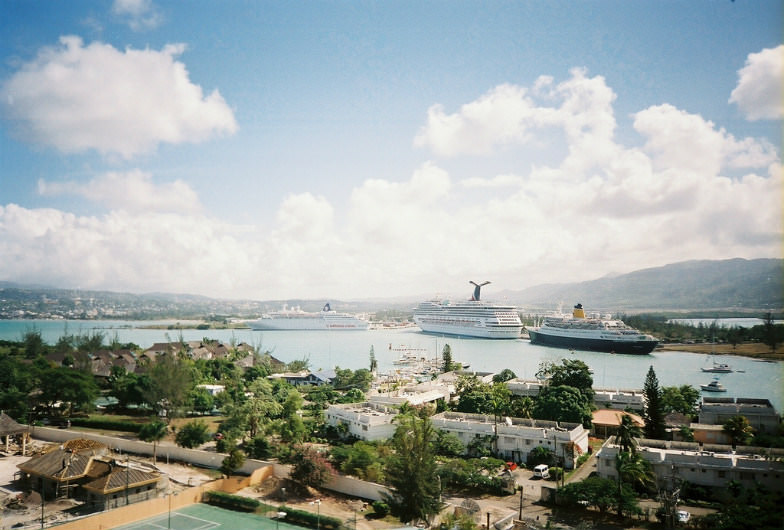 Montego Bay (Flickr: Heather McLaughlin)
Large families with kids 9 and under might consider Franklyn D Resort, an all-inclusive property in Runaway Bay, Jamaica. The resort features no standard rooms at all, only one-, two-, and three-bedroom suites, and you'll have a vacation nanny assigned to your family for your entire stay. Sadly, Caroline, this isn't a good fit for your family, because the FDR attracts families with very young children and I think your teen could be bored there.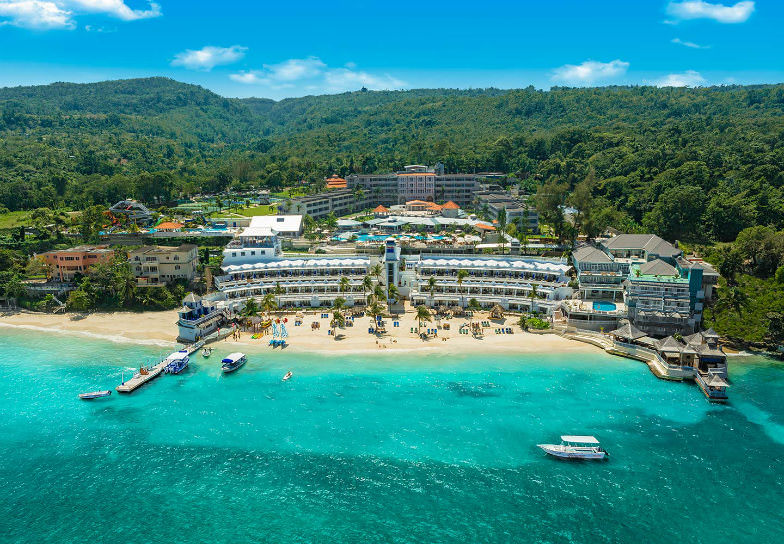 Beaches Boscobel (Beaches)
Even hotels and resorts that offer mainly standard rooms will sometimes have a few "family rooms" or suites for larger families. These suites are usually priced significantly higher than the standard rooms, but it still pays to inquire. Off the top of my head, I can think of two family-friendly properties in Jamaica, Holiday Inn SunSpree Resort in Montego Bay, and Beaches Boscobel in Ocho Rios, whose suites can accommodate up to five people. There are more Caribbean hotels and resorts that do this, but it will take some legwork to track them down.
(MORE: 4 Days in the Bahamas with Kids: See a family's trip itinerary in the Bahamas.)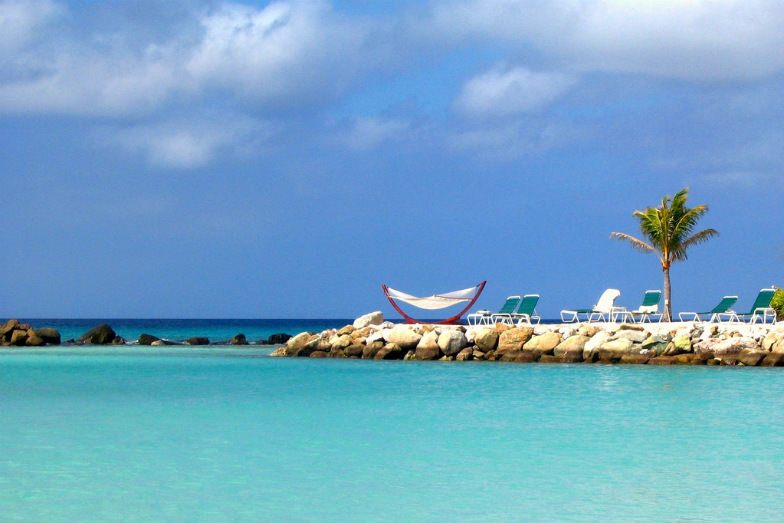 Aruba (Flickr: Salvatore Freni Jr)
Take a village. The Divi Village Golf & Beach Resort in Aruba was designed with families in mind. The place has a sprawling, village layout and accommodations are a mix of studios and one- and two-bedroom condos with full kitchens, giving families the flexibility to manage their meals (and expenses) as they choose. Our reviewer described her condo as "more than comfortable, with modern amenities, a great location, and a cheerful yellow-and-blue color scheme. Plus, the unit was spotless." More good news: Divi Village always seems to be running special offers, and the resort features several swimming pools and golf courses, a fabulous beach, kids' club, and—another plus for many families—an all-inclusive pricing option.
Live like locals. Alternatively, you might decide to bypass hotels altogether and rent an apartment or vacation home in a fetching location. Sites such as VacationRoost.com, Zonder.com, VRBO (Vacation Rentals by Owner), and HomeAway offer thousands of listings in the Caribbean. Booking through such a service requires that you do more homework than you might otherwise. You'll need to research locations to be sure your chosen property is neither too isolated nor too urban, depending on your preference, and convenient to area attractions. Of course, you should read the fine print carefully to be sure you understand whether you are dealing with an agency or the property owner, and what happens should anything go wrong. Prices vary wildly, as properties run the gamut from modest apartments to luxurious beachfront homes with every modern convenience. But the obvious upside to all of that inventory is that there will likely be dozens of suitable properties that won't empty your wallet.
Here are some other helpful resources for finding accommodations for larger families in the US and other parts of the world:
SixSuitcaseTravel.com lists hotels in the US, Canada, and Mexico where rooms sleep at least six people. While it won't help you with your Caribbean trip, it's a handy site to have in your toolbox.
Room for 5 and Sleeps5.com also list hotels for larger families. Though most listings are in Europe, there are also properties in the US.
Suzanne Rowan Kelleher, a family travel expert, contributed this to MiniTime.