How to make them work for you
By Suzanne Rowan Kelleher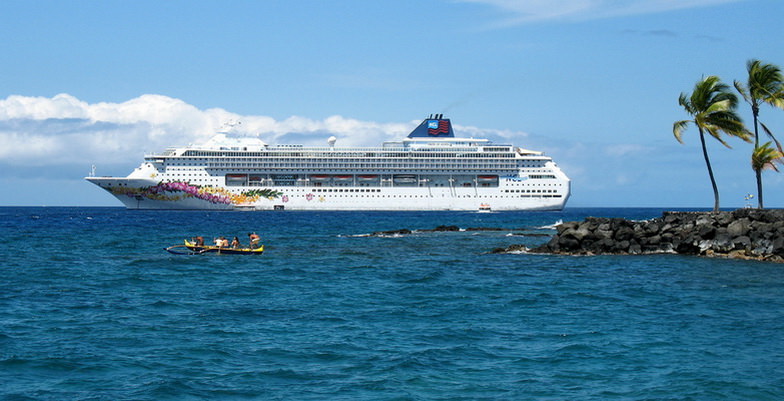 MPD01605
These are mighty heady days for the cruise industry. Twice as many people are cruising today as a decade ago, and that number is expected to double again in the next ten years. Boom times mean more money to invest in bigger and better ships, offer more services, and add more spectacular amenities—all in an effort to attract even more passengers. And there are plenty more passengers to be had, since less than 20 percent of Americans have ever taken a cruise. The family market, with all those kids who can be converted to cruise lovers, makes for a particularly covetable customer base.
Dreaming of a family cruise? Information is power. If you know where the industry is heading, you can use these trends to plan smart and get more value from your vacation. Here are some of the biggest trends in cruising and who they benefit:
Gigantinormous Ships. These days, cruisers are living large. And we do mean la-a-arge. The newest, flashiest ships are all supersized. Among the megaships launched in 2007: The 2,900-passenger Carnival Freedom, the 3,100-passenger Emerald Princess, and Royal Caribbean's 4,000-passenger Liberty of the Seas, which ties with her sister ship, Freedom of the Seas, as the world's largest cruise ship. A third sister, Independence of the Seas, debuted in 2008. Good for: Families with school-age kids and up. Bigger ships mean more space for fun activities – think rock-climbing walls, ice rinks, mini golf courses, bowling alleys, swimming pools with elaborate waterslides, and even boxing rings. Surfing simulators, like the ones on Royal Caribbean's Freedom of the Seas and Liberty of the Seas, will appeal chiefly to older kids looking for an adrenaline rush. Bad for: Families with babies, toddlers, and preschoolers. Not only are little kids unable to take advantage of the terrific array of amenities, but extra long decks and corridors mean endless walking to get from cabin to dining room to swimming pool to nursery, all with baby in tow. Also, older kids are better equipped to deal with one of the biggest bummers of these huge ships: Waiting in line to do just about everything, from getting into the dining room to visiting the kids' activity centers to getting on and off the ship at the ports of call. As one cruise-going reader put it, "You definitely feel like cattle much of the time." (For advice on finding a family-friendly ship, see Kid-friendly Cruises.)
Think these ships sound big? In 2009, Norwegian Cruise Line introduced the first of three 4,200-passenger ships. Carnival also went bigger with a pair of 3,600-passenger mammoths, which debuted in 2009 and 2010. Celebrity, Holland America, and MSC Cruises are all building larger ships than they currently have, and Royal Caribbean is planning to introduce a future Genesis class of ships that will carry 5,400 passengers each. Whoa—now that's big.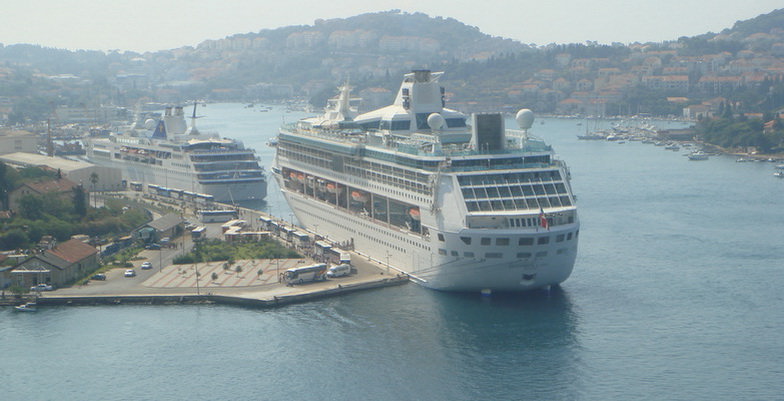 munksynz
A Wider Choice of Homeports. With cruises departing from nearly two dozen different US ports, passengers have a better chance of finding a cruise that departs from a city close to home. This summer, the Carnival Elation becomes the first ship homeported year-round in San Diego, offering four- and five-night cruises to Mexico. Watch for more homeports to crop up, as cities seek to woo the major cruise lines by building newer, flashier cruise terminals. An impressive example is Norfolk's sleek, $36-million terminal, complete with a soaring rotunda and super views of the Elizabeth River. Good for: Folks who live outside the traditional cruise port regions. By choosing a cruise that departs from a city within driving distance of your hometown, you can save big bucks on airfare, then apply those savings toward a cabin upgrade or onboard activities. (For an idea of how expensive life can be onboard, see Cruising For A Bruising.)
Shorter Cruises. Cruising's popularity and the increase in demand has led to a wider choice in itineraries. For decades, the industry standard had been the seven-night cruise, but you can now find many options for three, four, and five nights. Good for: First-time cruisers and families on a budget. Maybe your vacation fund just isn't cushy enough for a seven-night itinerary. Or perhaps you're unsure whether your family will even enjoy life at sea. Fewer days mean a lower pricetag.
A Pricier Alaska. Last August, Alaska residents voted to impose a double whammy on cruisers. Each cruise passenger must pay an additional $50 in taxes and fees, and the cruise lines must also cough up steep taxes and fees. The cruise lines must choose between three evils: Pass their additional expenses on to the consumer (if so, count on paying another $50 per passenger, doubling the total added cost to $100 per passenger), absorb the extra taxes and fees themselves, or cut back on their sailings. Good for: Alaskans, presumably. Bad for: Everyone else. These new taxes and fees could add up to $400 for a family of four, making an already-expensive destination even chillier.
Europe en Famille. Taking a cruise in the Old World used to be a grown-up experience, but some of the most family-oriented lines are now offering European itineraries. The Disney Magic is offering 10- and 11-night Mediterranean itineraries, hopping between ports in Spain, France, and Italy. Also, the Carnival Freedom offers cruises of the Greek isles. Good for: Families with tweens and teens. The added expense of airfare means that these cruises are once-in-a-lifetime splurges for most families. Consequently, it makes sense to wait until kids are mature enough to appreciate the historical and cultural richness that Europe delivers. Bad for: Families with small children. Parents will find it difficult to justify spending thousands on airfare plus thousands more on the cruise when kids are too young to know the difference between Rome, Italy, and Rome, New York.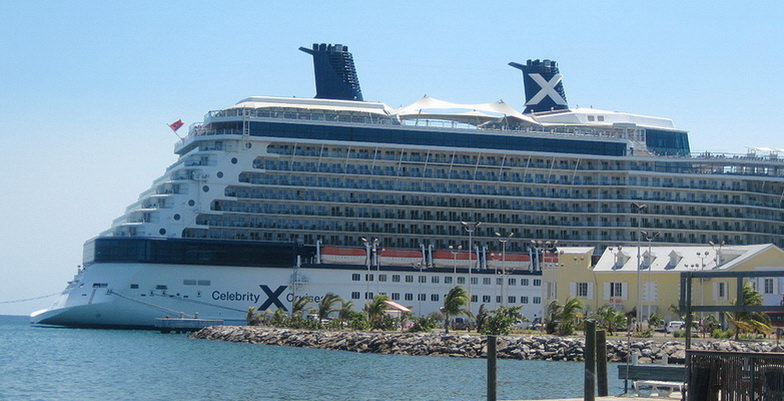 roger4336
Wireless Access. Disney recently announced that it will be joining the list of cruise lines offering wireless voice communications services. The upshot: You can now use your cell phone to make ship-to-shore calls for about half of what it used to cost to use the satellite phone in your cabin. Cell phones work only while the ship is at sea, and callers are billed by their cell phone company at international roaming rates. Disney is setting itself apart by limiting cell phone use to cabins, whereas some other cruise lines allow passengers to make and receive calls from pool decks and other public areas. And while Internet cafés had long been a staple on cruise ships, now Wi-Fi service is fast spreading from hotspots to all areas of the ship. Good for: People who can't bear to be disconnected from the world while on vacation. You can check in with the office and keep up with e-mails on your laptop without leaving your cabin. Bad for: Folks who want to unplug. Now there's nowhere to hide. If you really want to chill out, tell your boss that you're leaving your Blackberry chez vous.
E-tickets. Taking a page out of the airlines' playbook, cruise lines have started to issue electronic tickets. Princess, Norwegian and, most recently, Disney have gone paperless, which saves them the great expense of printing and mailing tickets. Look for more cruise lines to follow. What's next? If cruise lines copy the airlines' modus operandi, passengers who insist on a paper ticket can expect to pay a fee. Good for: Trees. Think of all the paper needed to produce tickets for 3,000 people on a typical sailing. Bad for: Technophobes. It's just another way to be penalized for being stuck in the 20th century.
Healthier Menus. Catching the wave that's sweeping our nation's restaurants, Royal Caribbean will eliminate all trans fat from its food offerings throughout its entire fleet. Cunard already offers Canyon Ranch Spa Selections on its menus, and Royal Caribbean will be rolling out a new, health-focused line of menu choices called Vitality. Look for other major lines to revamp their menus with healthier options faster than you can say "all-you-can-eat buffet." Good for: Our arteries.