Idyllic waterscapes that even upstage the Caribbean Sea
By Katrina Brown Hunt on May 30, 2014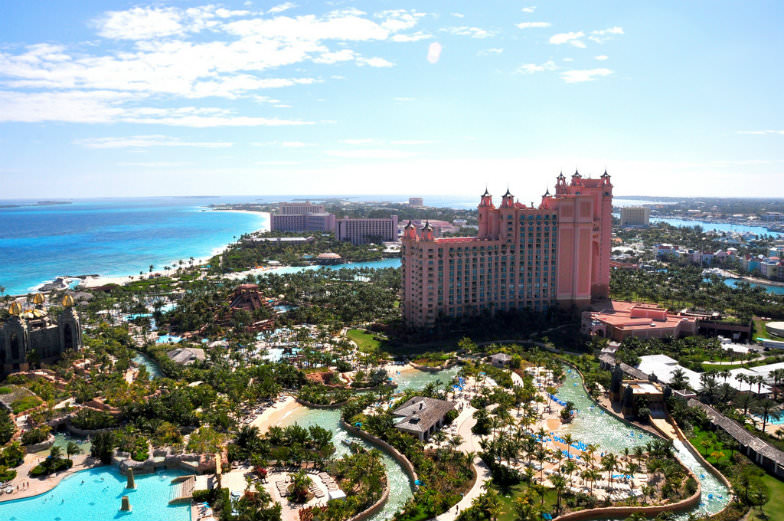 Atlantis (Flickr: Moto Miwa)
With those long, sugary beaches and crystal-blue Caribbean waters, is a hotel pool really necessary in the Bahamas? If you ask a kid, the answer is a resounding yes.
The beautiful chain of islands has become as known for its fabulous pools and waterslides as for its colorful snorkeling. Granted, many hotels sit in the shadow of the waterpark extravaganza at Atlantis, yet a few others offer nice, mellower alternatives—and one is even aiming to go splash-to-splash with the king. Here are four resorts where pool water definitely holds its own against salt water:
Atlantis: Paradise Island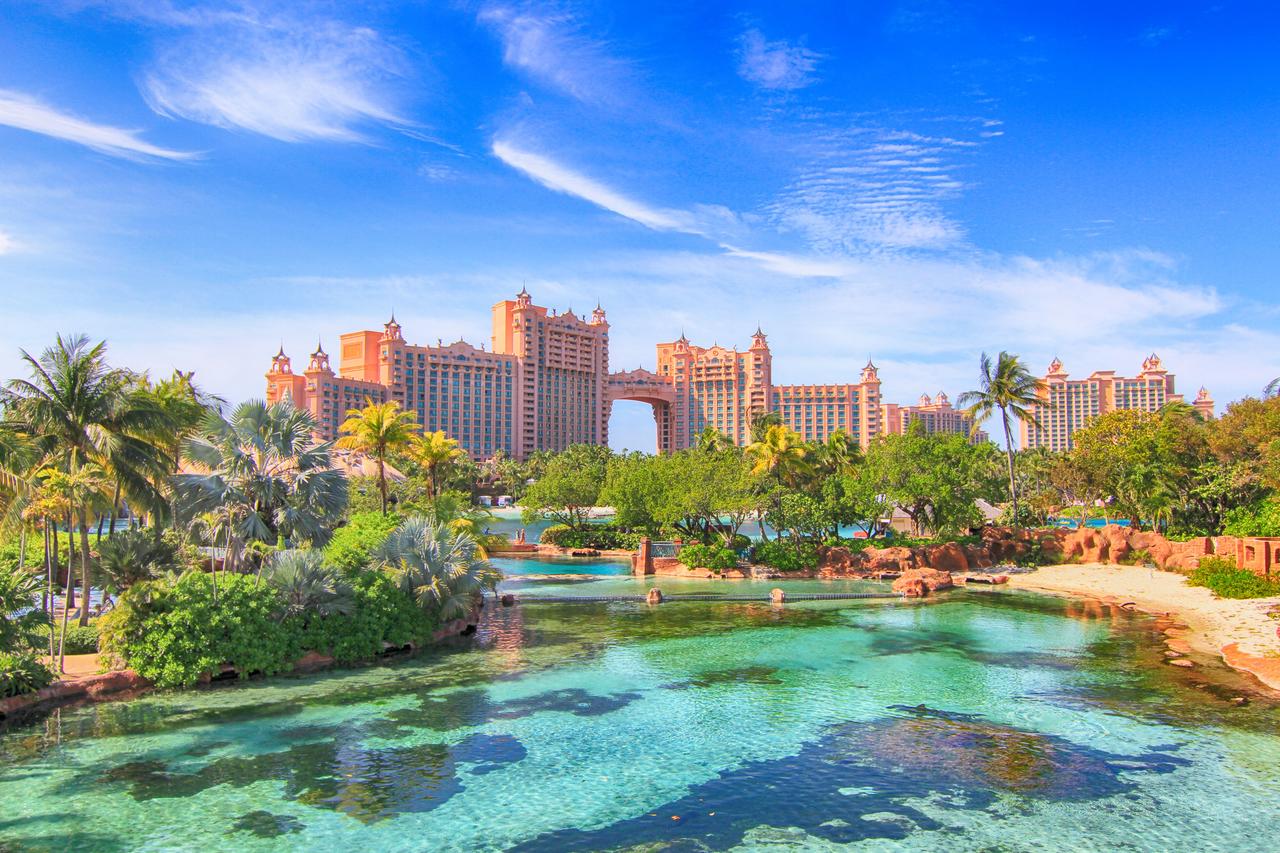 The undisputed kingpin of pools in the Bahamas—no, make that the entire Caribbean—is the sprawling Atlantis mega-resort, which offers a near-mythic total of 11 pools (only one of which is adults- only), and three kiddie-pool play areas. Kids might get most fired up on the Mayan Temple Pool and the lazy-river-connecting River Pool, while families with older kids will like the new Blu Pool, where the soundtrack includes both new pop hits as well as '80s and '90s pop. As if that weren't enough, there are also eight water slides and two river rides, the classic Lazy River and the zippier Current. Insider tip: Heads up, budget-minded families: if you stay at the neighboring Comfort Inn Paradise Island, you'll get full pool and waterpark privileges at Atlantis.
(MORE: View a family trip plan: 8 days in the Bahamas)
One & Only Ocean Club: Paradise Island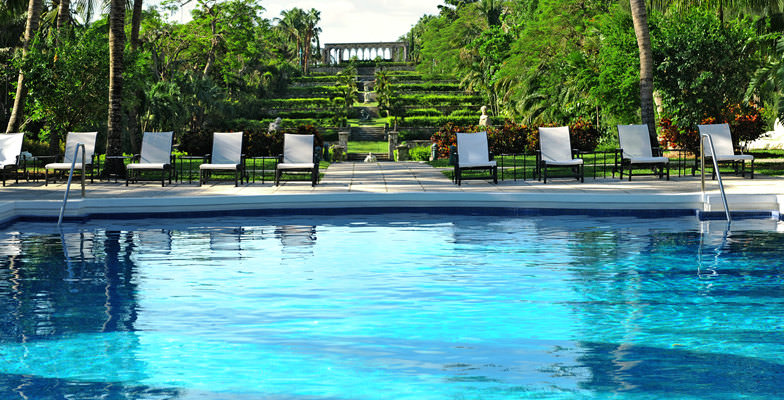 One & Only Ocean Club
This 105-room One & Only resort—once the private state of the heir to the A&P fortune—is part of the Atlantis empire, but feels more removed (and reserved) than its colossal mothership. Its own zero-entry family pool has a waterfall and toys, while the nearby Versailles Pool offers a more serene scene for ages 14 and up. There's also a free use of bicycles, as well as a complimentary kids club featuring chef-led cooking lessons for ages 4 to 12.
Grand Lucayan Bahamas Resort: Grand Bahama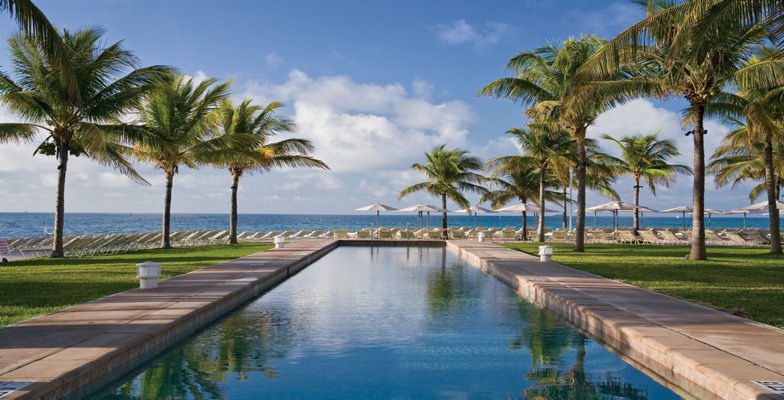 The 519-room Grand Lucayan (formerly called Our Lucaya) has three pools—including a sleek infinity pool and an adventurously curving Serpentine Pool. Kids can take part in Beach Olympics, dive-in movies, scavenger hunts, soccer games, and play on a giant outdoor chess board. A nice resort perk: across the street, the Port Lucaya Market Place has plenty of fun shopping and budget-friendly dining options.
(MORE: Find more kid-friendly island destinations.)
Melia Nassau Beach Resort: Nassau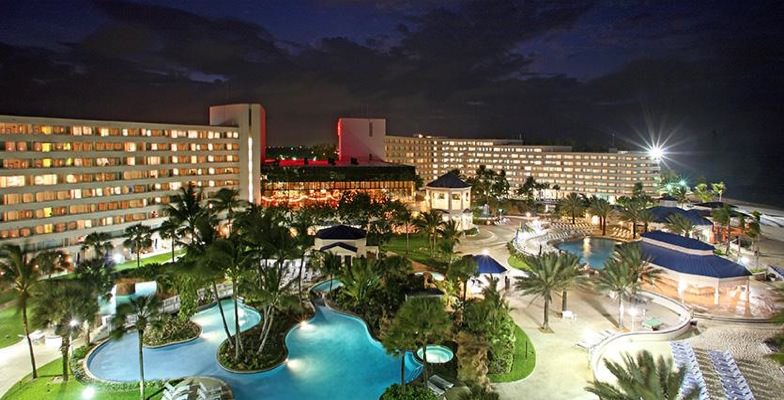 Set on a 1,000-foot-stretch of Cable Beach, this 694-room Nassau resort has three freshwater pools with waterfalls, as well as jumbo-sized hot tubs—and is reportedly about to go through a renovation and expansion that will update those pools and add nine more as part of the new Baha Mar resort, slated to open later in 2014. As of now, the Melia Nassau Beach resort already offers a kids' check-in desk, a kids' club, and "Kids & Co." rooms that feature bunk beds.
Katrina Brown Hunt contributed this to www.MiniTime.com.