Dublin with kids
By Dave Parfitt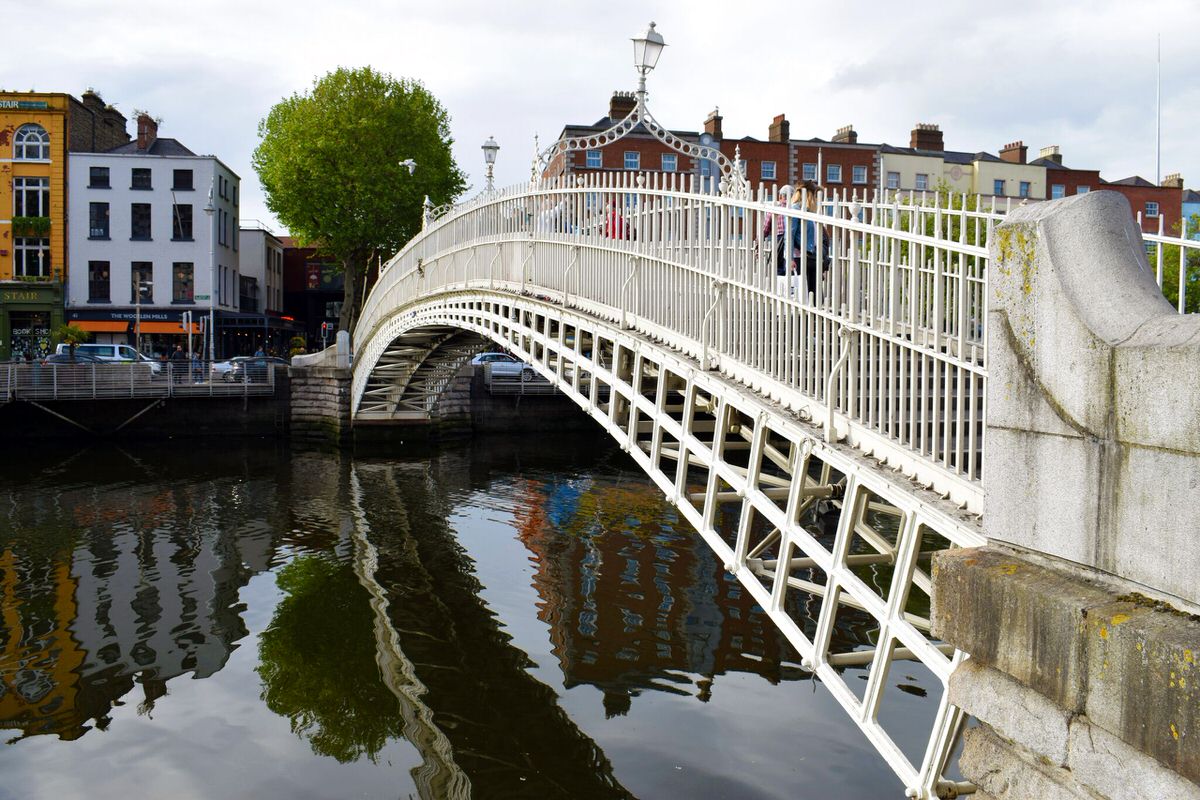 The Ha'Penny Pedestrian Bridge across the River Liffey is over 200 years old. (Photo: Dave Parfitt)
Aer Lingus added more U.S. to Dublin transatlantic routes making it even easier for families to visit Ireland. When my millennial daughter finished her first year of college, we took advantage of Aer Lingus' nonstop service from Hartford to Dublin. However, when planning, I wondered just how family-friendly is Dublin for millennials?
Dublin is a compact European capital, packed with history and culture. There's also a thriving art & music scene making Dublin for millennials particularly appealing. Continue reading for our family's guide to Dublin when traveling with millennials.
(MORE: A Family's Guide to Dublin, Ireland)
Where to Stay: The Morrison, a DoubleTree by Hilton Hotel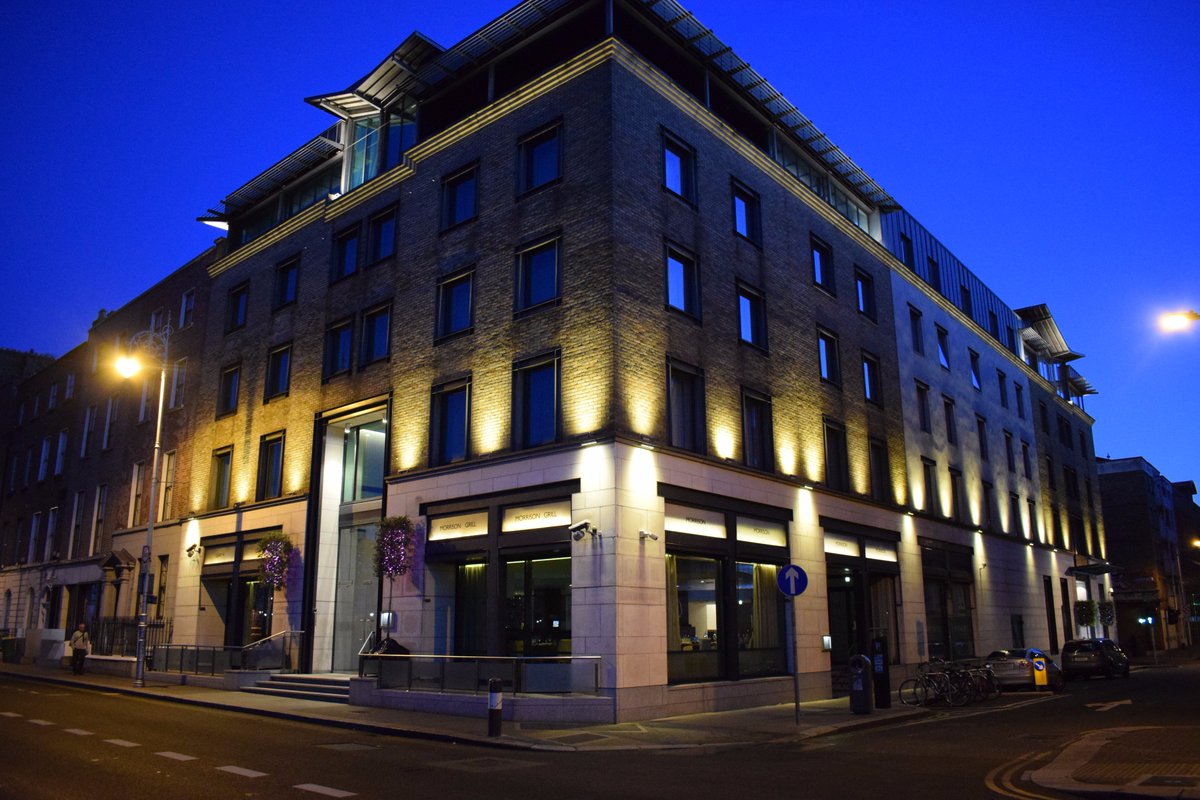 The Morrison, a DoubleTree by Hilton Hotel is a hip hotel in Dublin for millennials (Photo: Dave Parfitt)
The Morrison is located on the River Liffey steps from the iconic Ha'Penny and Millennial Bridges. It is a trendy, boutique hotel that's also very family-friendly. Redesigned in 2013, The Morrison's aesthetic features lyrics from Irish songwriters, making it a hip hotel in Dublin for millennials.
Our double room had plenty of space for my daughter and I. She commented the pink glow light nightstand and pillows looked like a "teenage girl's room."
Be sure to book breakfast with your room. You won't be disappointed at the fantastic full Irish spread. The buffet includes eggs, meats, potatoes, and traditional Irish puddings. You'll also find yogurt, smoothies, fresh fruit and a wide variety of breads and pastries. Don't like any of that, there's made to order pancakes, French toast, etc. (all included in the price). The Morrison's breakfast even includes a coffee barista to hand-make your specialty coffee drinks. Plus, the wait staff couldn't have been friendlier and helpful. I often spent an hour or so on my own chatting with them waiting for my millennial to awaken.
What to Do: Historic Sites and the Countryside
800-Year-Old Malahide Castle sits 30 minutes north of Dublin (Photo: DRTA)
Dublin is rich in history, and my daughter eats that up (she works in a living history museum after all). A very walkable city, we easily strolled from The Morrison to some of Dublin's iconic sites.
First stop, St. Patrick's Cathedral, built in 1220 during Dublin's medieval period. Then Christ Church Cathedral, Dublin's oldest building founded in 1030. It's also site of the 1742 world premiere of Handel's Messiah. Think churches in Dublin for millennials boring? Not so, they're very family-friendly. Glance at the weekly schedule posted outside the cathedral entrances. We caught a morning rehearsal of the angelic St. Patrick's boys choir. There are many daily performances at Christ Church as well.
Next, we headed to Dublin Castle. Again my history-phile daughter loved this Viking stronghold turned Irish state site. Dublin Castle's St. Patrick's Hall has served as the Inauguration venue for every President of Ireland.
Final stop on our Dublin walking tour, Trinity College, home to the Book of Kells in the Dublin Library. Even if you're not familiar with the Book of Kells, written in 800 AD, the library will transport millennials straight to Hogwarts.
Another recommendation in our family's guide to Dublin for millennials – get out of town. Head north of the city and see a bit of the Irish countryside. Take DoDublin, the bright green buses that also run the official city buses. They offer half-day tours to Malahide Castle and the coastal town of Howth.
Malahide was home to the Talbot family for nearly 800 years until the building and grounds were turned over to Ireland. After touring Malahide Castle, DoDublin Bus Tour takes you over to the fishing village of Howth. There, you can watch seals in the bay and spy the Howth Lighthouse and Ireland's Eye. Indulge in fish & chips and gelato along the harbor.
(MORE: Best Things to Do with Kids in Dublin)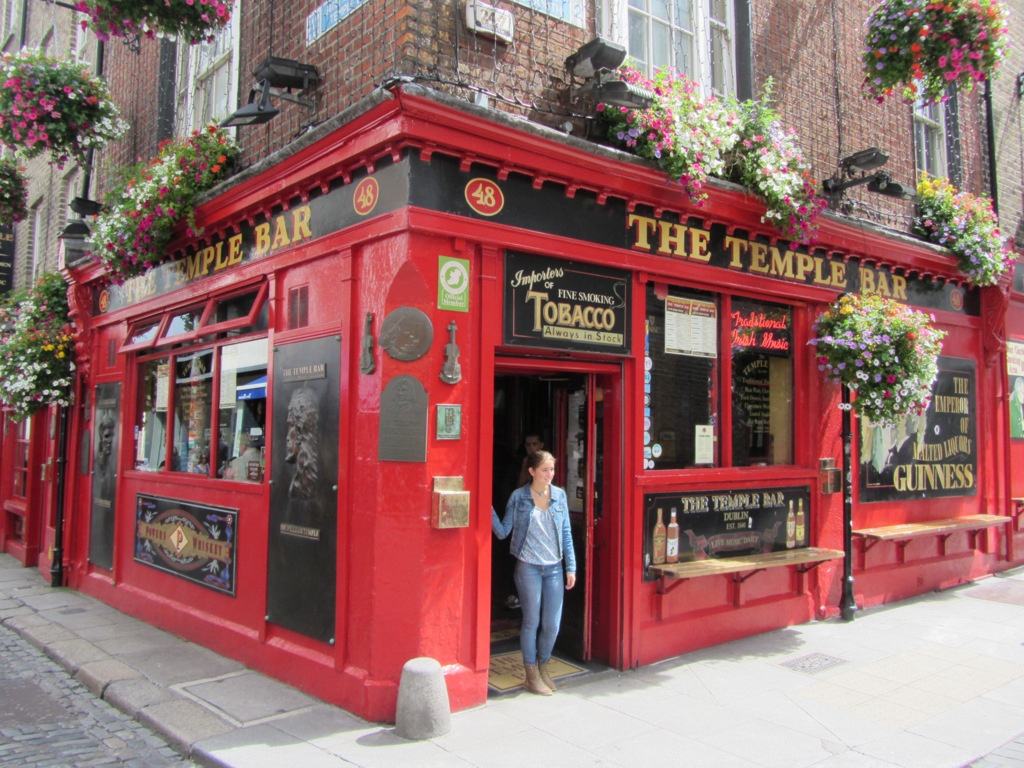 The iconic Temple Bar is a family-friendly spot to eat in Dublin (Photo: Picasa)
Where to Eat: Temple Bar Quarter
A quick walk over the Ha'Penny from The Morrison is the Temple Bar quarter. A lively area filled with bars, pubs and nightlife. Don't worry, it's very family-friendly (up to a point, you may not want to stay until the wee morning). We went to the original Temple Bar, founded in 1840. Live music played, and my daughter and I shared charcuterie and sandwiches. I washed mine down with a pint of Guinness.
Speaking of Guinness, the #1 tourist attraction in all of Dublin is the Guinness Storehouse. Again, even though it's a brew house, it's very family-friendly. Plus, the 360-degree glass walled Gravity Bar has incredible views of Dublin. There are four other cafes and restaurants in addition to the Gravity Bar.
We also enjoyed street food in Dublin including fish & chips, Cornish pasties, and lots of gelato. My daughter never had a pasty before, and was thrilled to find a stand in the Temple Bar area. Inexpensive street food is perfect to hold in your hand while walking around sightseeing.
Hopefully our family's guide to Dublin was helpful in illustrating a side of Dublin for millennials. Aer Lingus also allows travelers to stop off in Dublin on the way to your final European destination. Thus making Dublin a great addition to a family-friendly European vacation.
Dave Parfitt of Adventures by Daddy contributed this to MiniTime. He is a father of two and a runner with a PhD in neuroscience who chronicles his family adventures as well as offer family travel advice and escapist fun from Dad's perspective.