Family travel ideas – Disneyland with kids
By Michelle Rae Uy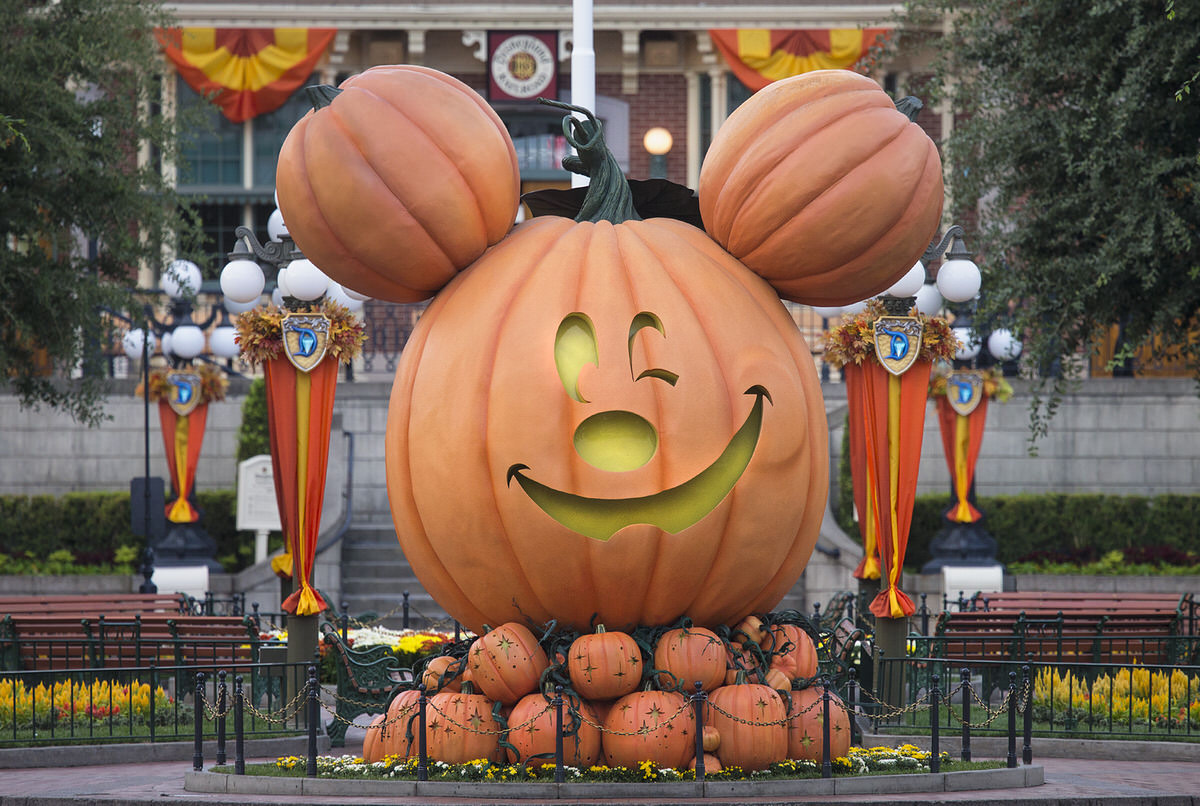 Mickey-shaped pumpkin on Main Street USA at Disneyland (Courtesy Disney)
One of the many things that we as parents can all agree on is this: that Disney knows how to throw a party. It's practically an irrefutable truth – Disney is a genius when it comes to showing everyone a good time, and Disney knows how to leave its guests feeling just a tad happier.
This year's Mickey's Halloween Party is no different. And Mickey-shaped pumpkins, festive decorations and scarecrows engaging passers-by are just the beginning. Dive in to see the things we love most about this year's kid-favorite Halloween spectacular at Disneyland Anaheim.
(MORE: Halloween Festivities for All Ages in the Theme Parks)
"Halloween Screams" Fireworks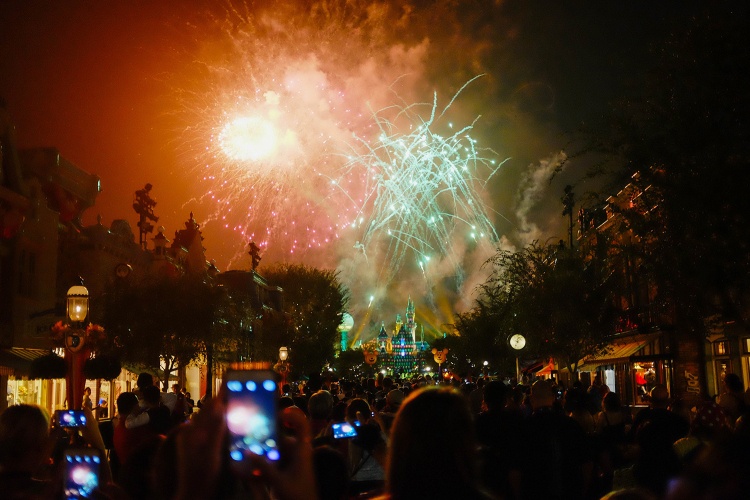 "Halloween Screams" Fireworks (Photo: Michelle Rae Uy)
The good guys take a break this Halloween and let our favorite Disney villains take center stage for once. Mischief over Sleeping Beauty's Castle abounds during this Mickey's Halloween Party exclusive, and the castle itself joins in, lighting up for the spooky festivities. Led by Jack Skellington, Maleficent, Ursula, Cruella DeVille and many others cause ruckus and mayhem as fireworks dance in the full moon-illuminated sky to the greatest Disney villain songs. Keep an eye out for a ghostly apparition.
Tip: Best spot to watch the spectacular display is on Main Street U.S.A. Bring a compact tripod if you plan on taking photos.
Haunted Mansion Holiday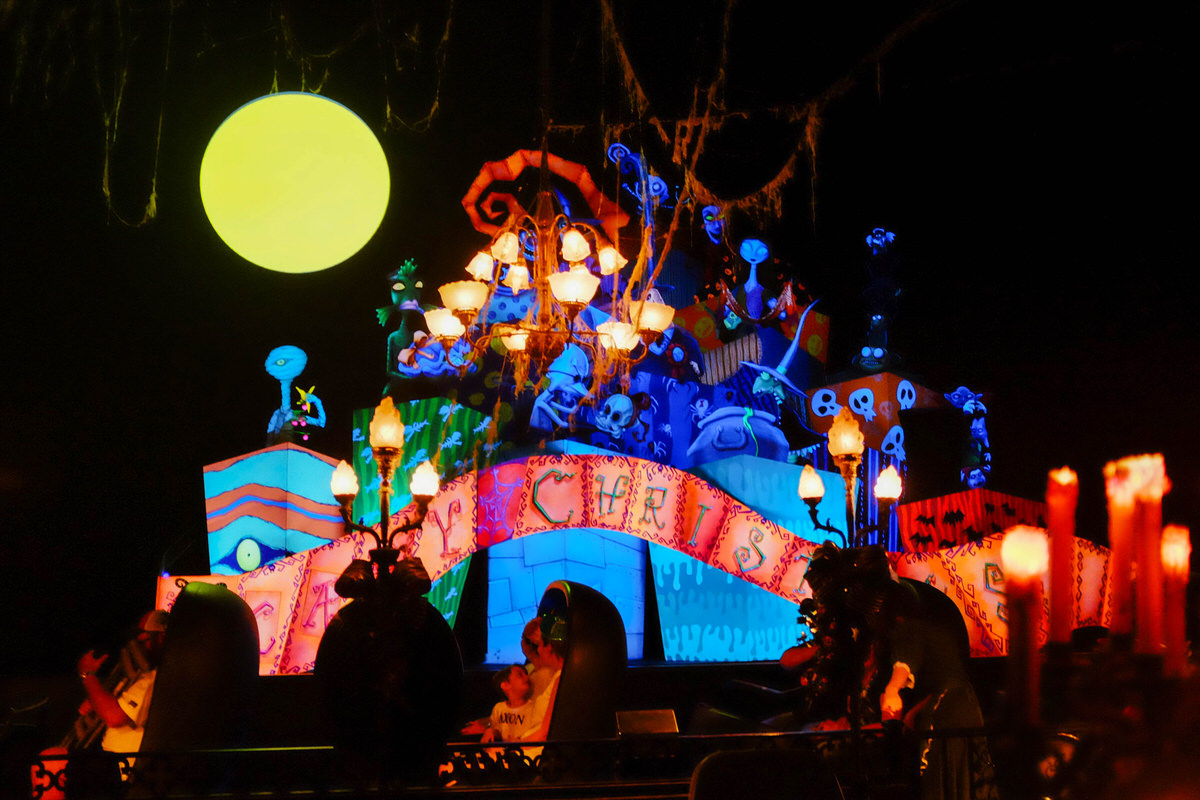 Haunted Mansion Holiday (Photo: Michelle Rae Uy)
A Christmas-y Halloween awaits guests of the Haunted Mansion for Halloween Time. Jack Skellington is, again, at the helm, leading his band of merrymakers to treat guests to a colorful Nightmare Before Christmas-themed celebration, where Christmas trees are lit up with pumpkins, ghosts are having a merry feast, and even gravestones are enjoying the holiday spirit. The Hatbox Ghost also makes an appearance, and Jack Skellington himself.
Tip: Lines are long so make sure to get your FASTPASSes early.
The Cadaver Dans Quartet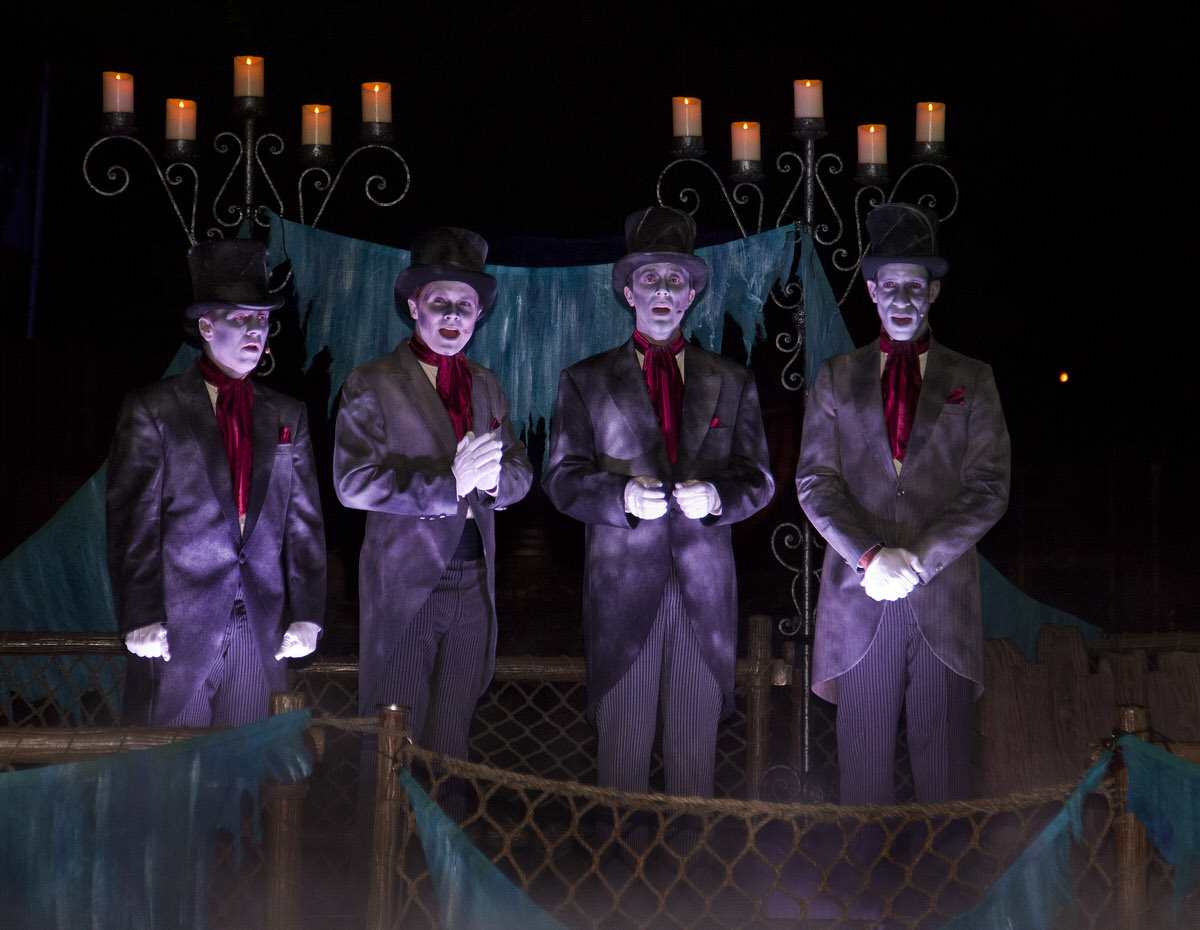 The Cadaver Dans Quartet (Courtesy Disney)
Have you ever had a hunger of ghouls serenade you? At Disneyland's Halloween Time, you will, and it's eerily entertaining. Aboard a graveyard-themed river raft drifting along a foggy Rivers of America in New Orleans Square, the Cadaver Dans quartet are dressed in their Sunday's best, singing catchy tunes to both spectators and trick-or-treaters, getting everyone into the spooky holiday spirit.
Tip: Get your candy bags ready as a Treat Trail is nearby.
Space Mountain Galaxy
A ride on Space Mountain in Tomorrowland is always a win. This dark and exciting roller coaster of a ride through the depths of space is made stunning by the stars, galaxies and nebulas that bedeck the space around you as you zip past. But for Halloweeen, this top ride through hyperspace suffers the presence of a few ghostly fiends, so watch out!
Tip: Lines are long, much like at the Haunted Mansion, so get FASTPASSes if you can.
(MORE: Disneyland Anaheim's Off-Site Hotels from Value to Deluxe)
Paint the Night Parade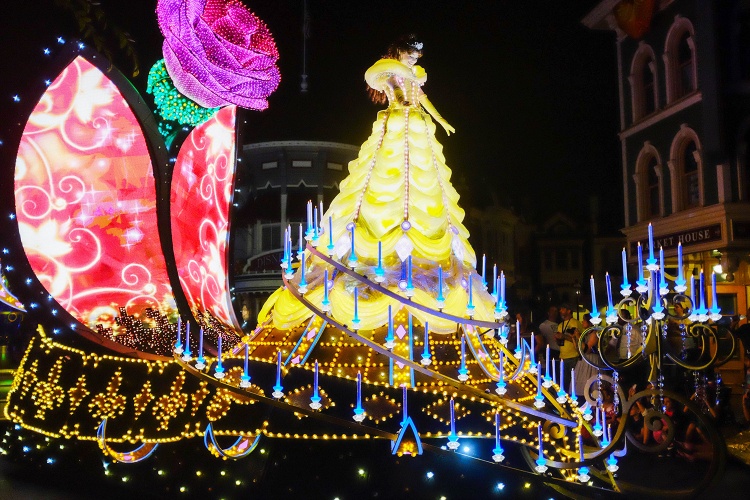 Belle at the Paint the Night Parade (Photo: Michelle Rae Uy)
There are no Halloween-themed improvements to this new, 60th anniversary ride. But who cares? It's still one of the best attractions at Disneyland today – vibrant, festive and all around spectacular – and must not be missed. Led by Tinker Bell and parading to the tune of Owl City's super catchy "When Can I See You Again?" (by now, I'm sure most of us and our kids have memorized it!) are Disney's most beloved characters like Ariel, Belle, Rapunzel, Elsa and Anna, Buzz Lightyear, Lighting McQueen, Mike and Sulley and more on amazing floats dressed in thousands of LED lights. This attraction truly lives up to its name, and has since become a top fan favorite.
Tips: Viewing spots along Main Street U.S.A fills up rather quickly so secure a spot early on. And do get your cameras charged and ready.
Halloween Time at the Disneyland Resort runs through November 1, 2015.
Mickey's Halloween Party is a separate-ticket, nighttime event at the Disneyland Resort. It runs on select nights for 17 nights through October 31, 2015.
Michelle Rae Uy contributed this to MiniTime. She is a travel writer based in Los Angeles and MiniTime's Head of Content, who spends her free time on adventures and film photography.