Keeping those greenbacks in your wallet
By the MiniTime Community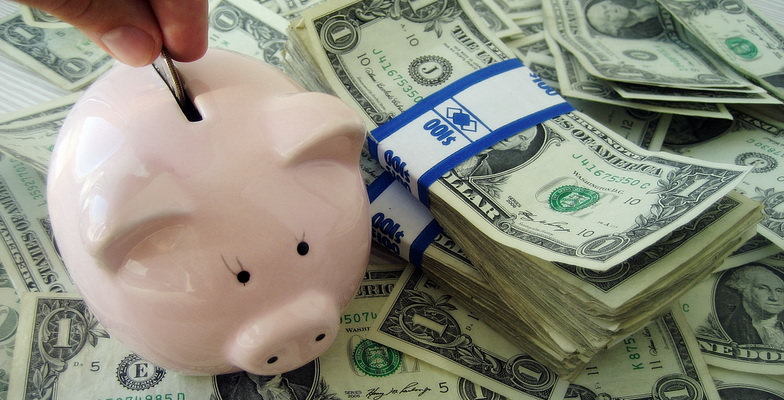 Save money on your travels by getting the best value. (Flickr: 401(K) 2012)
Booking a Trip
1. On each of our past three vacations, my family has stayed in a hostel. They have been affordable, clean, comfortable and nothing at all like I remember from my post-college travels on the cheap. We always choose a hostel with family rooms and private bathrooms. My favorite resource is Hostelling International USA. –Mallory from Cedar Park, TX
2. Even after you book your hotel or resort, you should always go back and check online for any deals that get posted up until the time you leave. If you see a better deal, ask for it. We ended up saving $500 at an all-inclusive resort on our last vacation. –Pam from New York, NY
3. When we book a family ski vacation, we always try to choose a non-stop flight into a major airport. Resorts that are harder to get to are also much more expensive to get to. We have found that the more connections we have, and the smaller the final airport, the higher the airfare. –Andrea from Montclair, NJ
4. Take it from a travel agent: A lot of travel packages are advertised as great deals when they actually offer little or no discount to the traveler. So buyer beware! The only way to figure out if a package is really a good deal is by doing the math. You need to add up what all the components would cost on their own and compare. –Amberleigh from Seattle, WA
5. It's amazing how much of my family's travel budget goes toward meals. When we need keep vacation expenses low, the first thing I look for is a "kids eat free" family promotion (always available at Holiday Inn, and sometimes offered at Marriott and other chains). If I can't find such a promotion, I look for a hotel where I can get a room that includes a small refrigerator. Some hotels also offer microwaves in your room. You can save a lot on your food bill if you don't eat every meal out, so these two appliances really come in handy. –Danielle from South Bend, IN
6. For years, we frequently stayed at hotels that provided an in-room DVD player that we'd never use. Inevitably the hotel would have a DVD library that rented DVDs for $10 a pop or more. We finally wised up and started bringing our own DVDs. Now we stop at our local DVD store before we go and rent the films of our choice for less than half of what we'd pay at the hotel. If I know that our room will also have a microwave, I bring our own popcorn and presto!—we have an instant movie night. —Valerie from Durham, NC
7. Over the years, we've gotten more savvy about hotel marketing spin. Nearly every hotel has a "Kids Stay Free" policy where kids under 12 (or sometimes even 18) can stay in your room at no extra charge. Therefore, "Kids Stay Free" amounts to no real savings. We always look for "Kids Eat Free" deals, like the one offered by Holiday Inn. At active resorts, we also look for "Kids Play Free" or "Kids Ski Free" deals. These packages really do make a huge difference to our bottom line. —Stephanie from Kansas City, MO
8. My husband and I always underestimate what dining out will cost when we go on vacation. Whenever possible, we like to stay in an all-suites hotel with kitchen facilities. It lets us control the number of meals we eat out, and we save a bundle on our food bills. –Ann Marie from Akron, OH
Keeping Food Costs Down
1. On our vaction last year we planned a road trip up the coast of California to visit all the colleges in which my kids were interested. I booked my visits with the school in advance, used my hotel points to book my hotel rooms, and hit the road. We kept a cooler in the truck with fruit, juice, water, and sandwich fixings. We agreed that breakfast and lunch would be "picnic style" but dinner would be something to look forward to. The kids loved picking our restaurants for dinner and I liked saving the money. I also printed a list of all the Costco locations along our route with gas stations and planned my stops for gas accordingly. I watched my speed to ensure I was going no faster than the speed limit and I ended up getting close to 4 more miles to the gallon and saving over $100 on gas than I had budgeted. Planning our trip took me about a week, but both my kids said it was the best vacation yet. –Catherine from Carlsbad, CA
2. On our last two family vacations, we stayed at hotels that were running "kids eat free" deals. Three meals a day, over four or five days, really added up to a lot of savings. –Brenda from Burlington, VT
Editor's Note: Smart move. Holiday Inn has been a pioneer on this front, offering free meals for kids 12 and under since the 1970s!
3. My uncle, who drove a semi for 35 years, gave me this trucker's tip: Always travel with a big thermos. Most gas station shops will let you fill it to the brim with coffee for just a dollar or so, which can save you big bucks on a long road trip. –Joanie from Tulsa, OK
4. I was planning for a trip to a nice resort in Arizona and considered doing some grocery shopping when I arrived. I discovered that Safeway has an online site which will deliver. I went online to order basics like diapers, fruit and baby food. I also added some wine for me. –Jayme from Arvada, CO
Editor's Note: A super tip! Ordering food and supplies online is a particularly savvy move for folks who will not have access to a rental car but will be staying in accommodations with a kitchen. For families flying with a baby or toddler, it's a brilliant way to avoid lugging a week's worth of baby supplies (food, diapers, wipes, and so on).
(MORE: Find great deals on family resort fun.)
5. Before our family trips, I like to go online to the newspaper at our destination to hunt for special promos. Before a recent trip to Boston, I went to Boston.com (site for the Boston Globe) and found lots of restaurant deals available around town. This works in nearly every destination. I just find the local paper's website, then search for a dining page. You can also find coupons for attractions like zoos, theme parks, and museums in the local paper, too. –Kerry from Rochester, NY
6. It's difficult for my family of five to eat lunch in a restaurant for under $50, even at a moderately-priced chain. So eating three meals a day in restaurants really adds up when we go on vacation. To cut down on costs, we do a lot of picnics. One of us is always toting a backpack, and sometime mid-morning we find a grocery store and get some French bread, cold cuts, cheese and beverages. Usually we will have chosen our picnic spot in advance—a nice park, riverbank, lake shore, or other pleasant location where the kids can have fun exploring. We typically save at least $35 per day, and some of our best vacation memories have been our picnics! —Sally from Colorado Springs, CO
7. I almost never order a kid's meal for our 5-year-old. It costs a fortune and he never eats much of it. Instead, my husband and I order our meals with what our son likes in mind. We just ask for an extra plate for him, after checking with the waiter that it's okay to order this way. Our son usually ends up eating more and healthier this way, and we save $5 to $8 per meal. –Jennifer from Richmond, MO
8. Dying to try out a nice restaurant? Make lunch the big family meal out. A restaurant's lunch menu is usually less expensive than its dinner version, even when dishes are identical. Then keep it cheap and cheerful for dinner. –Editor
9. When we travel and stay in hotels, we always pack some plastic bowls and spoons, along with our kids favorite flavors of oatmeal that come in boxes of 10 packets. In the hotel, we run water through the coffee maker to heat it up and mix it with oatmeal in the bowls. Add a jug of cranberry juice and some bananas, and you've got an inexpensive but hot breakfast on the road. Cheaper and healthier than eating out. –Mimi from Grand Rapids, MI
10. After years of throwing away a tray full of uneaten fries and half-full cups of soda, we quit ordering combo meals at fast food restaurants. Now everyone gets a sandwich/burger and a small drink. Most fast food places let you fill your own cup, so if we want more soda we can get a refill. I was surprised by how much we were spending on fries and tanker-sized sodas nobody wanted in the first place. –Autumn from Big Timber, MT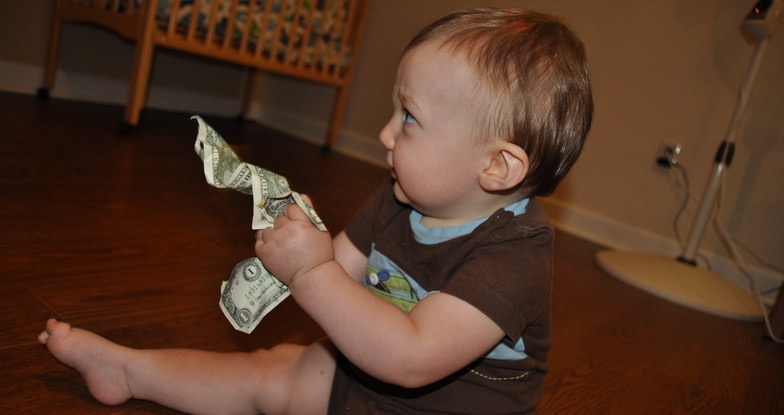 Look for money saving deals on hotel and resort packages. (Flickr: Brad_Chaffee)
Having Fun
1. Like almost everybody, we've been looking for ways to cut back a dollar here, and a dollar there. Before we take any family vacation, I usually rent a bunch of DVDs that my kids can watch in the car or plane on their DVD player. Before our last trip, however, I hit our local library for DVDs and found a huge selection of audio books for kids as well. It was such an easy way to save a few bucks, and every little bit helps. –Stephanie from Redding, CA
2. For our last few family vacations, I've managed to save a lot of money on tickets to local attractions (theme parks, zoos, museums, etc) simply by booking our passes online a few days ahead of our trip. You need to plan out your visit in advance so you know what you want to visit. But in my experience, it's worth it. I saved nearly $150 this way on our last trip. –Elizabeth from Des Moines, IA
3. There's nothing my family loves more than a beach vacation. In the past few years, I've discovered that we can easily save over $1,000 on our one-week summer getaway simply by heading to a lake rather than an ocean resort. Many resorts on large lakes have gorgeous, sandy beaches and nearly all the watersports you find at the ocean. We prefer fresh water to saltwater for swimming, and we don't have to worry about riptides, big waves, or unfriendly ocean critters. –Charlene from Charlotte, NC
(MORE: Find holiday beach deals for the whole family.)
4. We give our boys a "vacation allowance" whenever we take a family trip. We decide in advance on a daily amount we can afford and/or is appropriate. Each day we agree together on what the requirement for "earning" the day's allowance will be: no whining, lugging their own suticases, sharing three interesting facts about the site we're visiting, trying a new food, whatever. The boys are then responsible for buying their own souvenirs or treats. We don't get nattered to death with the "gimmes," don't have to say "No" a thousand times a day, and we have a concrete way to encourage desired behaviors. The boys learn a little about budgeting and making choices. On our trip to Disneyland several years ago, my oldest son, then 6, turned down treats and souvenirs all week and saved all of his vacation allowance until the last day. Then he took it all and raided the Lego store. –Andy from Tigard, OR
5. I have always given our kids a small amount of souvenir money for them to manage on their own. I soon noticed that, very often, they gravitated toward the small, kitschy—dare I say tacky— items with logos or animal characters. A few years ago, we started recycling those Mickey Mouse keychains, 4-inch plastic replicas of Mount Rushmore, and teeny bottles of Vermont maple syrup as Christmas tree ornaments. I simply tie on a piece of ribbon, write the year of our trip on the bottom of the item, and we have a cute memento to help us remember all of our wonderful family trips through the years. It's turned into a great family tradition, and we now always keep our eyes peeled on our travels for small items that would make good ornaments. –Marna from Fort Wayne, IN
6. Whenever we go away, I tell my kids to keep their eyes open for coupon booklets in our hotel lobby and at the entrances to restaurants and attractions. We always find discounts for meals and sightseeing, and it ends up adding up to quite a lot of savings. –Marie from Manhattan Beach, CA
7. Pre-buy your souvenirs before you go to theme parks, and you can save huge money. Before you go, shop at major retailers like Wal-Mart and Kmart, where you'll find tee-shirts, baseball caps, and bags with favorite characters on them. There are also stuffed toy versions of these characters. They'll cost a fraction of what you'll pay in the parks, guaranteed. Present these items to your kids on the first day of vacation. You may not get away without shelling out a few dollars for small gifts, but the mad hunger to have something—anything—with the characters will be sated. It works with nearly any theme park you can think of, from Sesame Place to Disney and Universal. –Nancy from Cape May, NJ
8. A few weeks before my family goes on vacation, I let my kids start earning their souvenir money by doing extra chores. Sometimes I match whatever they earn to double their total sum. I hold the money until the day we leave. My kids are less impulsive when it's their own money. –Michelle from Darien, CT
9. In Colorado, locals never pay full price for lift tickets since all the grocery stores sell them at a discount. Also, spending $40 for the area's "Entertainment Book" is worth it. There are always a lot of coupons inside for local ski resorts. –Barbara from Morrison, CO
Communicating
1.On our family vacation to California last summer, I bought a $10 prepaid cell phone that the whole family used as our emergency phone. This not only kept our individual minutes down, but we didn't have to pay surcharges for roaming minutes. And best of all, the kids were not texting/talking on their own phones, so it was great family bonding time! –Annika from Atlanta, GA
2. Rather than shell out for a mobile internet card, I prefer to do a bit of research in advance of my trips and find wi-fi hotspots where I'm going. Practically every public library has free wi-fi, as well as many branches of popular chains like Starbucks, Borders, Panera, and even certain locations of McDonald's. Even some highway rest areas now have free wi-fi. You can also find wi-fi hot spots around the country with Wi-FiHotSpotList.com. –Tom from Bellevue, WA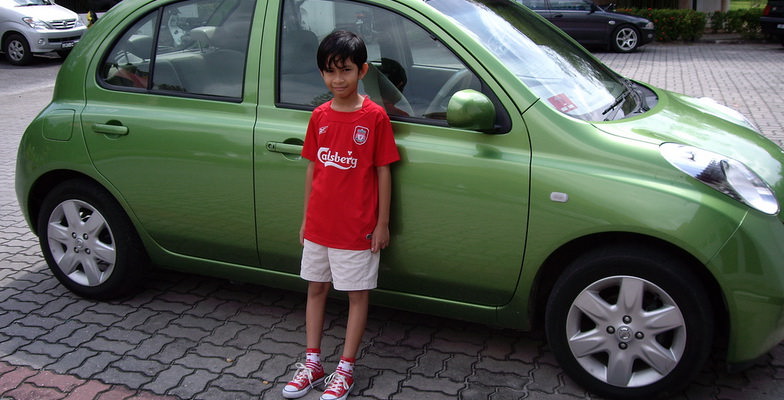 Look for money saving deals on car rentals. (Flickr: B0redSam)
Renting a Car
1. If you need a rental car for four or five days, you usually get socked with paying the high daily rate. Check the weekly rate instead. It often turns out to be cheaper to rent for seven days and return the car early. –Steven from Tempe, AZ
2. When you're booking a rental car at a very busy destination (such as the Orlando International Airport during a holiday week), reserve the least expensive category possible. The budget categories almost always sell out, so you're likely to get an upgrade to a roomier model. Nine times out of 10, this works like a charm. If you arrive at the rental desk and no upgrade is offered, you can always change your booking to a bigger car. If that happens, you win again: upgrades are almost always cheaper at the counter than those booked in advance. –Ken from Chester, NJ
Hitting the Road
1. In my experience, gas stations immediately off the highway always seem to charge considerably more per gallon than gas stations away from the interstate. With my GPS, I can easily find the next-nearest gas station, and prices are always lower. I am willing to drive a mile or two to save a few dollars on a tank of gas. –Tim from Jacksonville, FL
2. Want to save on gas money? Roll up the windows and turn on the air conditioning when you're on the highway. Open windows create more drag, which uses up more fuel. Also, drive at the speed limit. The faster you go, the more gasoline your car needs to get from A to B. –Charles from Ojai, CA
Click to rate this post!
[Total:

0

Average:

0

]