Animal Encounters
By Mimi Slawoff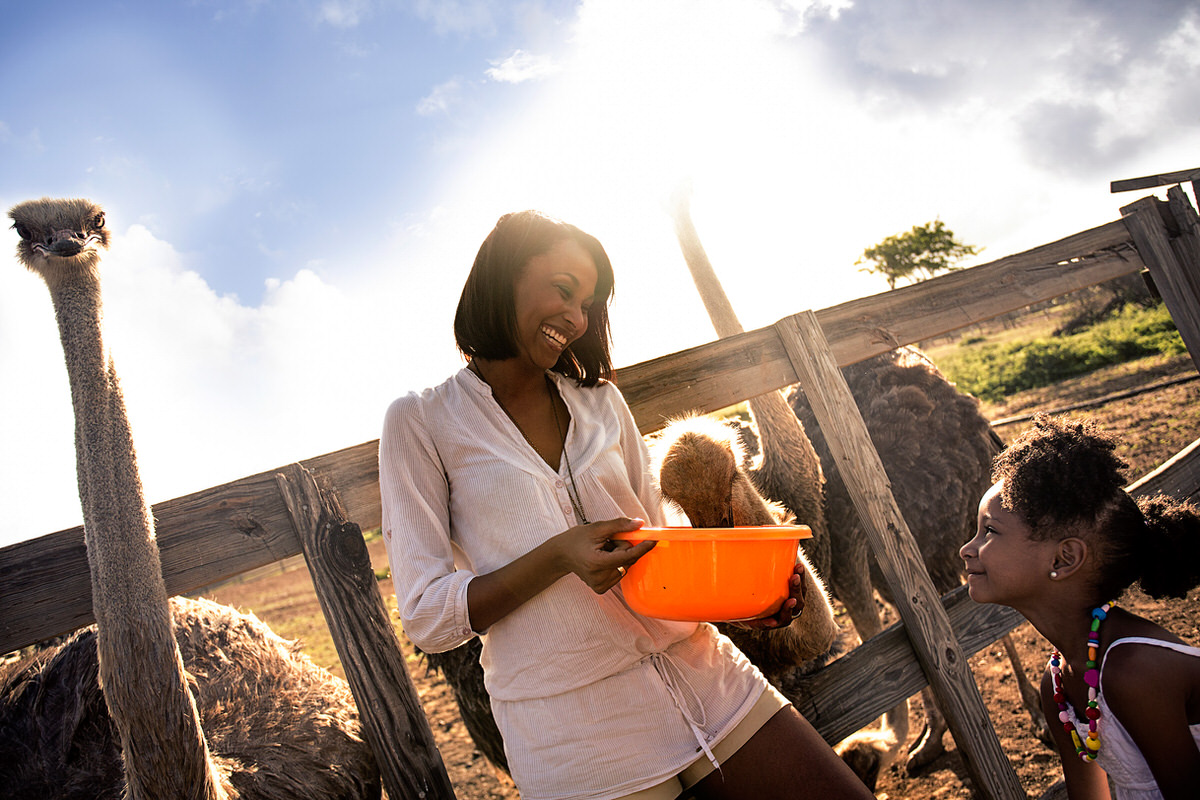 Ride ostriches in Curacao (Courtesy Curacao Ostrich Farm )
Most kids love animals, so what could be better than a family vacation where you can interact with wildlife in a safe environment. From swimming with sea lions to feeding alpacas in exotic locations, there are many unique ways to learn about wildlife while spending quality time together as a family.
The best places to observe and photograph animals are in their natural habitat. While on a family vacation, it's fun to swim with dolphins, come face to face with monkeys and snorkel with sea turtles without harming any endangered species. When kids interact with wildlife in a supervised, safe environment, it's an educational and thrilling experience they'll always remember.
(MORE: Delightful Day Tours for Families from San Jose, Costa Rica)
Encounter sea lions, blue footed boobies and penguins the Galapagos Islands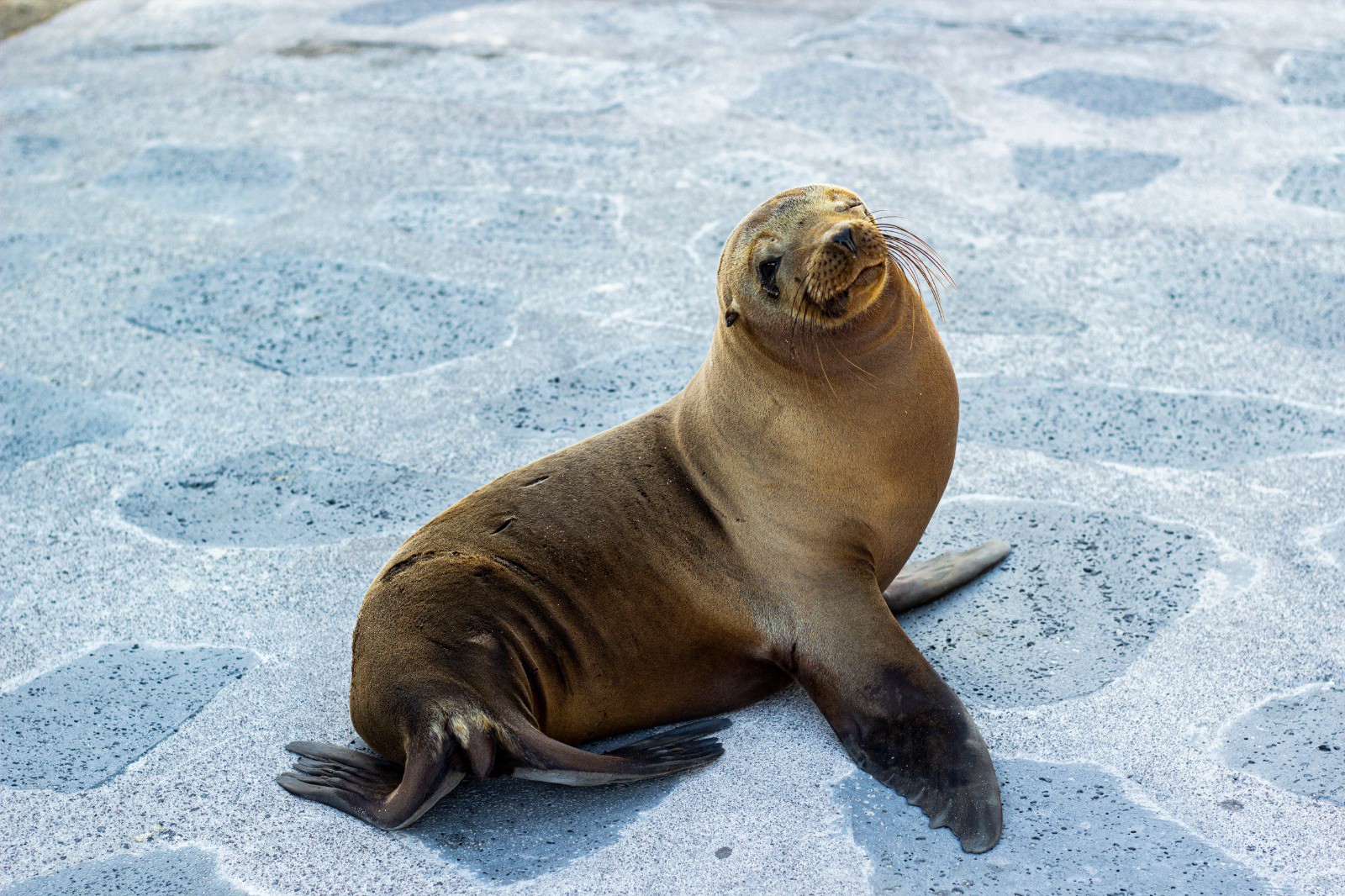 Come face to face with sea lions in the Galapagos (Photo: Jack Z)
Active families have several opportunities to interact with wildlife while sailing around the Galapagos Islands, home to some of the most unique species in the world. Ecoventura offers family-friendly cruises aboard intimate vessels that bring you up close to nature and wildlife. Swim alongside sea lions (and plenty of curious sea lion pups), see the blue footed boobies shake their feet in a mating dance, and snorkel with penguins off the islands of Santa Cruz and Isabella. Ecoventura's seven-night cruises accommodate about 20 guests who are treated to gourmet meals and excursions led by a naturalist.
Swim and snorkel with stingrays in Stingray City, Grand Cayman
Though it's a tourist attraction, it's so much fun to swim and snorkel with stingrays in Grand Cayman. A short boat ride brings you to the stingrays, which are found in their natural habitat along a series of shallow sandbars. Standing in the clear water, you'll soon be surrounded by stingrays. You can gently touch their velvety bodies and feed them squid. It's a laid-back and fun way to interact with wildlife.
Swim with giant sea turtles in Hawaii and Barbados
The first time you see a giant sea turtle swimming near you can be intimidating but it's exciting to see these gentle creatures glide by gracefully. You can spot them in many places in the clear waters of Hawaii, Barbados and other tropical destinations. The lagoons around Turtle Bay Resort on Oahu's North Shore are a sure bet for seeing turtles. Places like Maui and Barbados offers snorkel tours to sites that are home to turtles. Look but don't touch the sea turtles. But do bring your water camera!
Mingle with monkeys in Panama
Come face-to-face with howler and spider monkeys, cayman and various species of tropical birds on a Gatun Lake boat excursion in Panama. The kid-friendly Westin Playa Bonita partners with Gamboa Tours to offer an adventurous outing. Have your camera ready! This tour company doesn't monkey around when it comes to family fun. Your guide just might bring a bunch of bananas to encourage monkeys to leap right into the boat for an unforgettable family photo opp.
Feed alpacas, llamas and guanacos in Cusco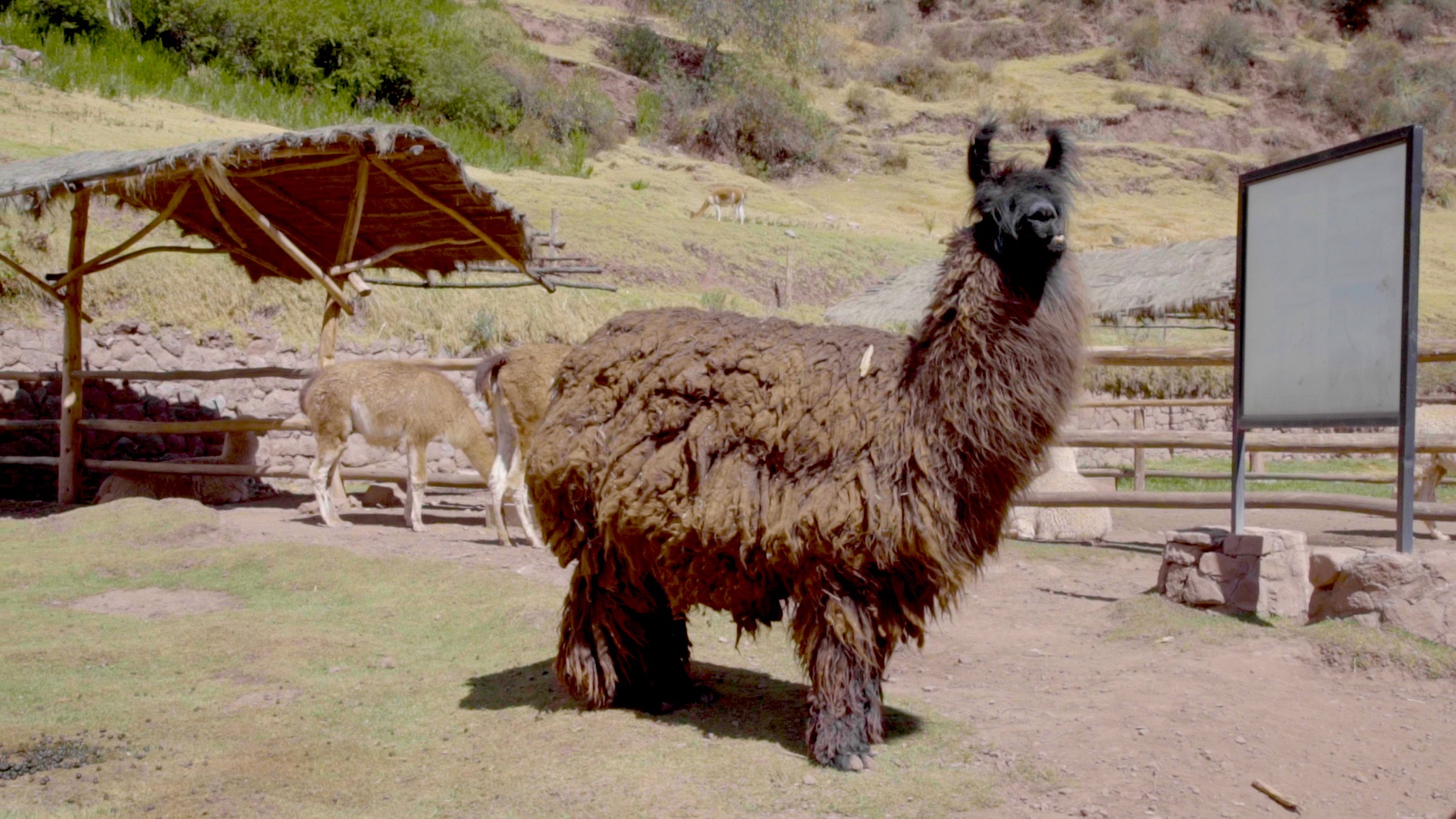 Make friends with guanacos in Cusco (Courtesy Awana Kancha)
Kids will love to interact with wildlife at Awana Kancha, a llama, alpaca and vicuña farm a short drive from the city center. Upon arrival, you'll be greeted by the resident animals eagerly waiting to be fed giant handfuls of grass. The interactive feedings are followed by textile weaving demonstrations by local women keeping the tradition alive. Places to stay with kids include the historic JW Marriott El Convento Cusco, a 16th century convent turned hotel. Best part? Alpacas and llamas frequently visit the lobby!
Ride ostriches in Curacao
Interact with ostriches of all shapes and sizes at the Curacao Ostrich Farm, located near Groot St. Joris in Santa Catharina on the East Side of Curacao. Take a 45-minute tour on a safari truck at the large breeding farm where you can interact, feed and even ride ostriches. As your guide shows you ostrich eggs, babies and their parents you'll learn interesting facts about these birds. Along the way you'll also see potbellied pigs and Nile crocodiles.
(MORE: Best Things to Do in Belize with the Kids)
See monkeys, ocelots, and boar in Guatemala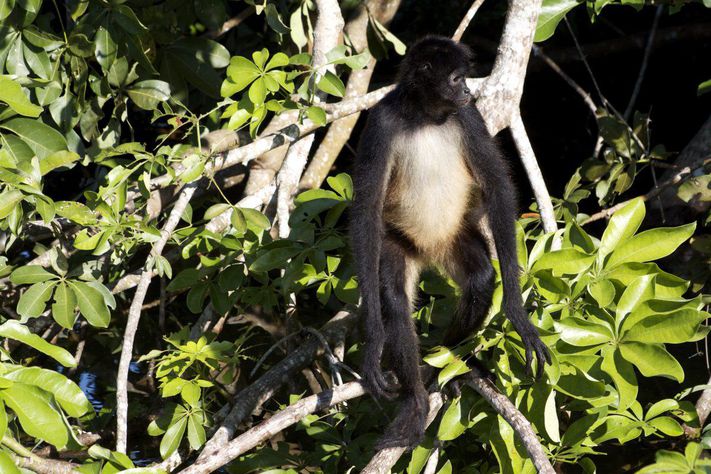 See monkeys in Guatemala (Courtesy Las Lagunas Boutique)
Animal-loving families will go wild over ATV tours through the jungle to encounter ocelots, boars, tapirs, and deer in Petén, Guatemala. See more wildlife via a private boat tour to Monkey Island, a breeding facility for spider monkeys. On the kid-friendly outing you can feed fruits and vegetables to the critters. After mingling with wildlife, relax at the eco-friendly Las Lagunas Boutique Hotel, situated minutes away from the Mayan ruins at Tikal, Uaxactun and Yaxha. The 19-suite boutique property focuses on the conservation of the country's native species.
Paddleboard with dolphins, manatees and sea turtles in Jupiter, Florida
Navigate Florida's mangroves on a paddleboard to see manatees, dolphins, stingrays and sea turtles. Blueline Surf &Paddle Co. offers a 90-minute paddleboard or kayak eco-tour where kids cans see plenty of wildlife. The Jupiter Beach Resort & Spa partners with the tour company to offer kids a safe place to explore nature and see wildlife.
Mimi Slawoff of Planetfamilytravel contributed this to MiniTime. She is a Los Angeles-based journalist and a seasoned family travel expert who explores the world with her three children and writes about their journeys.