Riviera Maya with the kids
By Michelle Rae Uy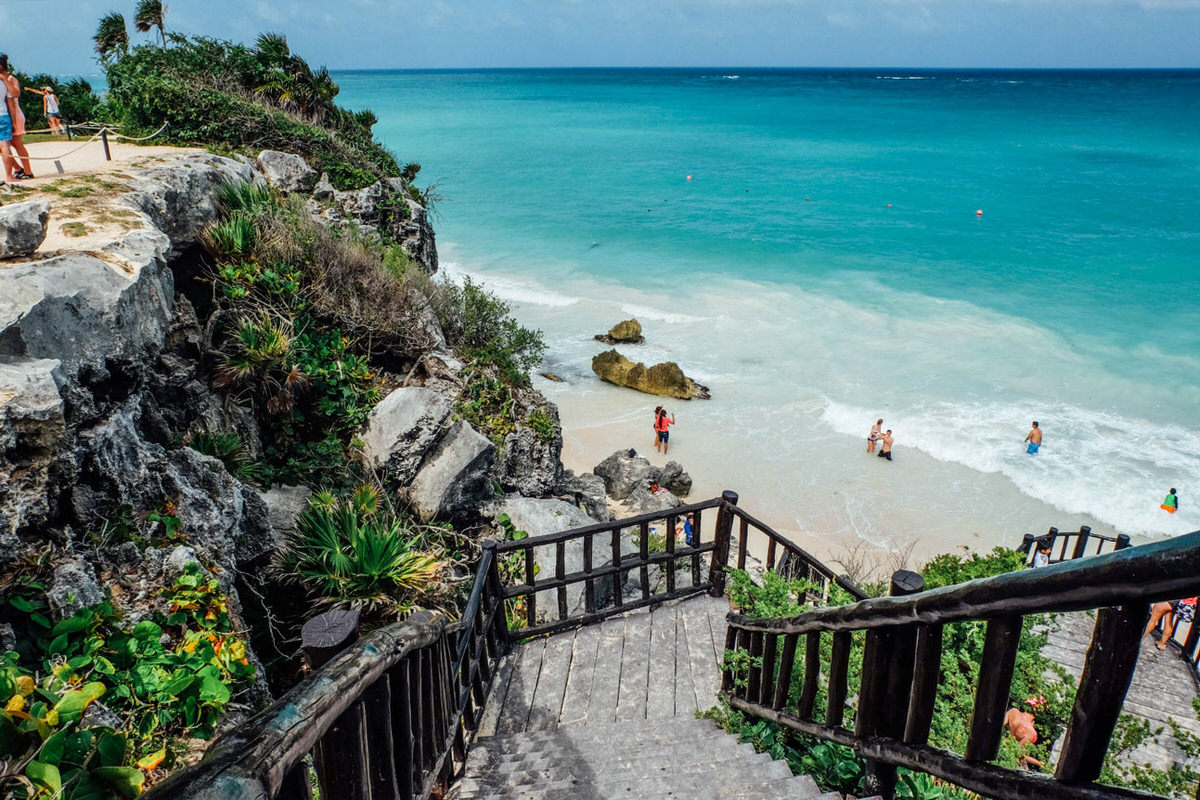 When vacationing in the Riviera Maya, leave the resort and visit the attractions, including Tulum. (Photo: Michelle Rae Uy)
Tropical Riviera Maya is one of Mexico's top destinations for many reasons: warm weather, turquoise waters, abundant wildlife, the Mayan ruins, great cuisine, and friendly people to name a few. It's an idyllic place to visit with friends and special someones, but it's also a fun and educational place to explore with the kids.
Just because it's paradise, however, it doesn't mean you can leave common sense at home. Here are some travel tips you must heed when vacationing in the Riviera Maya with the kids.
(MORE: 5 Things to Avoid When Traveling to Mexico with Kids)
Apply plenty of sunscreen.
Applying sunscreen is pretty much a rule when visiting sunny destinations. The Riviera Maya may be right on the coast, but it's still intensely hot. And the sun here can be relentless. Make sure to bring or buy plenty of sunscreen, and apply and reapply as often as you can, the kids especially since they have more sensitive skin.
Don't forget the bug spray.
With its tropical weather, mosquitos in the Riviera Maya are unavoidable. With the Zika virus going around and spreading to the US and in many other destinations, it's more important than ever to keep yourself protected. Slather on that bug spray as much and as often as you can, even during the daytime and especially when you're visiting the more wooded areas.
Don a hat.
Sometimes, no matter how much sunscreen you apply to your face, you still get burnt especially in the nose and cheeks areas. Get some added protection and wear hats when spending time outdoors. If you or the kids prefer baseball caps, try and tuck your ears or at least cover them with lots of sunscreen or your hair for a more natural look.
Pick your all-inclusive resort carefully.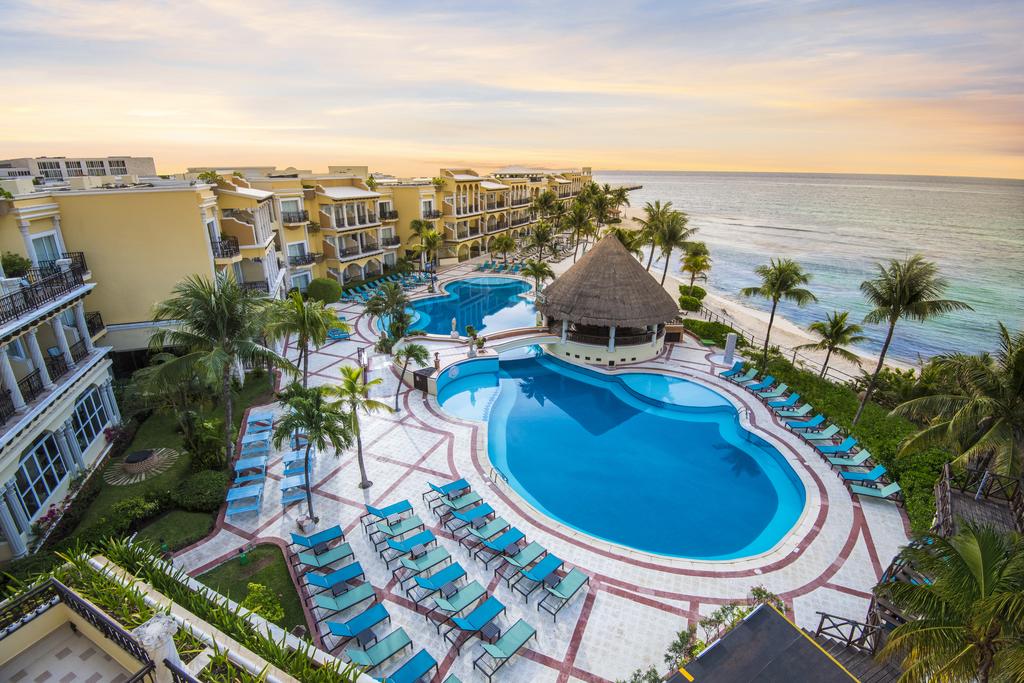 Choose your all-inclusive resort wisely. Gran Porto Resort is one of the best in the Riviera Maya.
The Riviera Maya is riddled with all-inclusive resorts, all of them promising an indulging vacation you will never forget. The problem is not all of them actually deliver. In fact, many travelers have come back complaining about their crappy hotel rooms and the crappy food they have to endure. Choose your all-inclusive wisely. Think not just the location but also the condition of their rooms, the quality of the food and the level of service. Consider Gran Porto Resort right on the beach, with its modern, well-appointed rooms, fantastic kids club, amazing pools with the best views, and 24-hour snack bars, which your always hungry teens will appreciate.
Be ready to speak a bit of the language.
If you've visited different parts of Mexico, you'll know that in some places, the locals speak English very well, while in others, very little to not at all. In the Riviera Maya, many of the hospitality staff speak English well; but most of the locals, even those who work in small restaurants in the tourist areas, don't. Before you visit with the family, grab a Spanish language guide and practice the few key phrases and words with the kids. This way, it will be easy for everyone in the family to communicate with the locals during your visit.
Get out of your resort.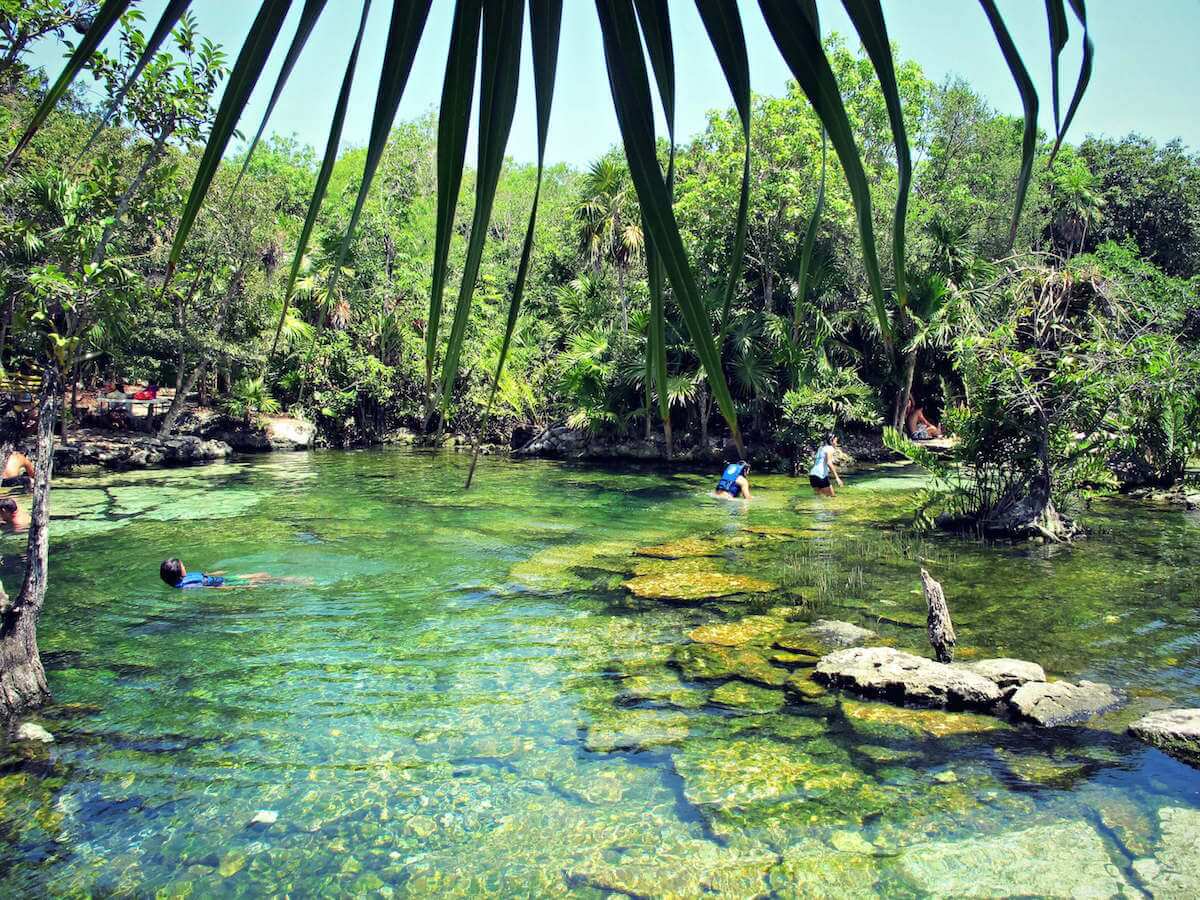 Take the kids to a cenote like Cenote Azul not far from Tulum (Sarah Barlow)
It's strange how many vacationers in the Riviera Maya opt to spend their vacation without leaving their resorts, considering the destination's myriad of awe-inspiring family-friendly attractions. Relaxation is one thing; not making most of your visit in a naturally rich destination is another. Leave your resort, even if it's just for a day, and swim in a cenote, explore some ruins, or visit an old colonial town. Family-friendly all-inclusive resorts like Gran Porto Resort can easily arrange transportation, tours and excursions for you.
Stray from the touristy areas.
The Riviera Maya is one of the safest family-friendly destinations in the Americas, thanks in part to the fact that they rely on the tourism industry there and would like to keep it that way. Don't be afraid therefore to explore the non-touristy spots. In Playa del Carmen, for example, people make a beeline for the main tourist strip without realizing that the streets adjacent and connected to it have plenty to offer as well, including unforgettably good food. As always though, travel smart.
Eat at the more local spots.
The most seasoned travelers will tell you that one of the best ways to really experience a destination is to sample the local cuisine and eat where the locals eat. Of course, with kids in tow you have to be careful about picking the best spots. But the Riviera Maya is full of traveler-friendly restaurants that serve delicious—and more importantly, clean—food.
(MORE: Riviera Maya's Best Attractions for Families with Kids)
Carry the local currency.
If you're planning on getting of the beaten path and eating at the more local restaurants with the kids, make sure to carry the local currency. Many establishments in the tourist zones may accept American dollars, but the rest most likely won't. There are ATMs all over the place that dispense both Mexican peso and American dollars, so you need not worry doing currency exchange before you leave.
Don't pay for photos with lion cubs.
There are less of them now, but you'll find men and women with lion cubs walking around Tulum and Playa del Carmen that offer tourists a chance to hold the cub and take photos with it. If you look closely, these cubs look lethargic and drugged because they are. It's the easiest way to get them to behave and be handled by tourists without issue. It's animal abuse; and by paying them for such photo opportunities, you're only encouraging the repugnant practice.
Michelle Rae Uy contributed this to MiniTime. She is a travel writer based in Los Angeles and MiniTime's Head of Content, who spends her free time on adventures and film photography.