Helpful tips for planning a multi-generational family camping
By Jody Halsted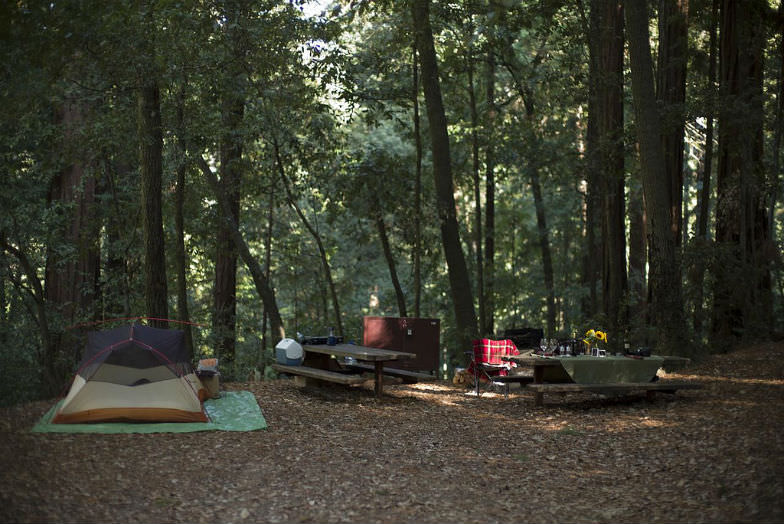 With these tips, you can plan a fun and worry-free camping vacation for the whole family. (Flickr: Christopher Michel )
Planning a multi-generational family vacation can often lead to stress and tensions. Lodging costs are high, dining costs just add to it, and agreeing on a location that works for everyone can seem impossible, not to mention the fact that everyone has certain expectations they expect to be met.
Why not consider camping? With hundreds of options across the US you're sure to find a location everyone can agree on – as well as a price point that is quite comfortable.
Planning a Multi-Generational Family Camping Vacation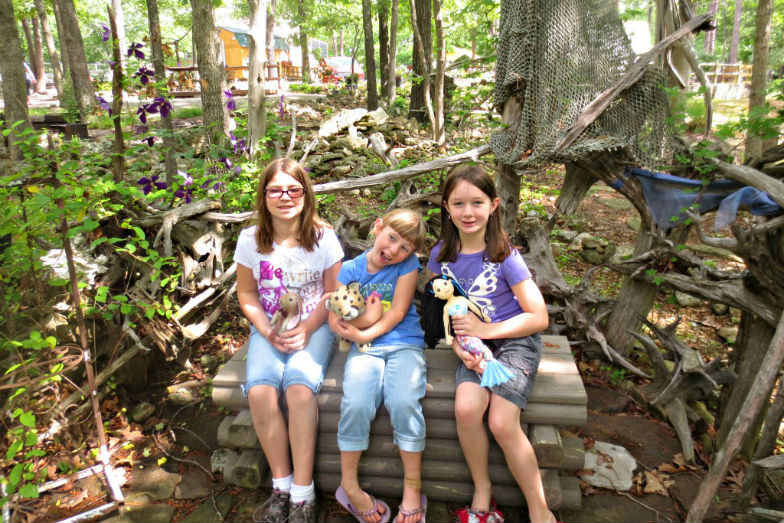 Fairy Garden camping at KOA in Eureka Springs, AR (©Jody Halsted)
Camping has come a long way from pitching a tent and lugging water from a hydrant. Today's luxury campgrounds cater to families large and small, providing enjoyment for all age groups!
Plan Your Destination Wonderful, full service campgrounds like KOA and Camp Jellystone can often be found near larger cities, National Parks, and popular attractions. At half the cost of a daily hotel room (or less), your family can enjoy amenities like pool, playground, game rooms, and daily activities.
Check The Lodging Options No RV? No problem! Camping cabins have become increasingly popular, not only at full service campgrounds, but also at county and state parks. Cabins range from rustic – beds only and a fire pit outside – to deluxe accommodations with electricity, bathroom, and small kitchen. For those with campers, check electricity, water, and dumping options. (Note: for cabin rental be sure to ask if you need to supply bedding. Some locations offer linen rental – sheets, blankets, and towels for just a few dollars a day.)
Choose Your Dates and Make Reservations If possible, have one person make the reservations or at least first contact. It will help the campground manager assist your large group. Find out as much information as you can, beginning with cabin availability. If you have RVers in your group, inquire about locating the campers near the cabins. (Note: if you are planning your family vacation for a weekend or holiday, book as far in advance as possible. It is helpful to have flexible dates.)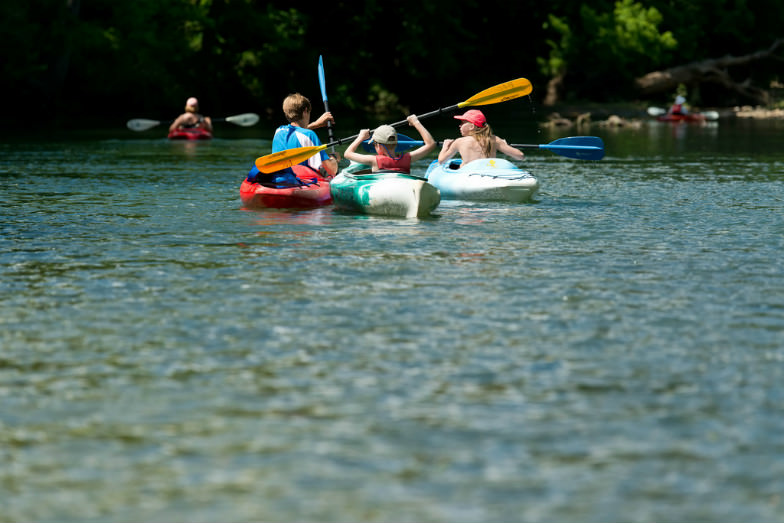 Find and enjoy fun, local activities. (Flickr: Buffalo Outdoor Center)
Find Fun, Local Activities Contact the local Visitors Bureau, online or by phone, and get information on the area. You're sure to find dozens of fun activities everyone will enjoy. Don't be afraid to go your separate ways during the day – when you gather together around the pool or campfire in the evening, you'll have stories to share!
Plan Your Meals Will the extended family eat every meal together? Or maybe just dinner? And then, will you all bring your own food to a communal spot or will meals be assigned, with one part of the family supplying for the entire group? Planning this ahead of time not only saves money, it stops assumptions!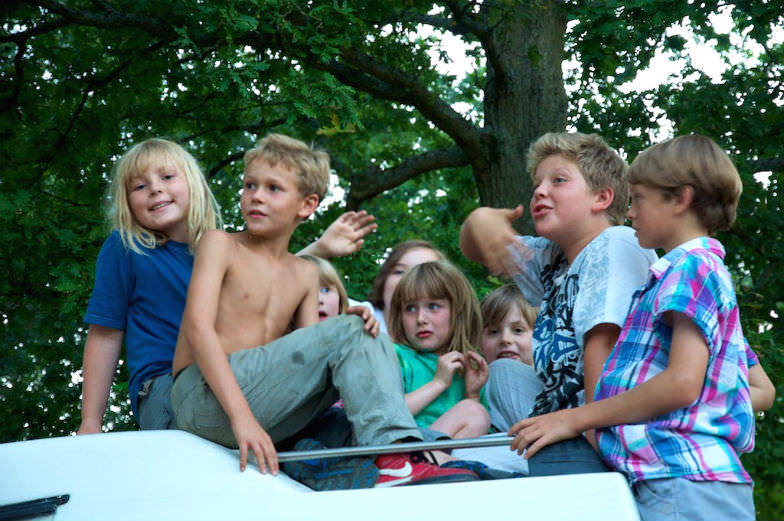 Slow down and enjoy the family. (Flickr: Martin Thomas)
Slow Down and Enjoy Your Family Unlike a hotel or resort where vacations are often go-go-go, camping offers a family vacation without the pressure to 'get your money's worth' from your lodgings. Let the kids run from camper to cabin to playground in the great outdoors while the adults achieve true vacation bliss – relaxation!
Multi-generational Family Camping is Perfect for Date Nights! Near a city or not, give each set of parents a night off. With grandparents, aunts, uncles, and cousins all in one place, babysitting is taken care of!
(MORE: Take it from the experts. Find more great camping tips and ideas here on MiniTime!)
Ready to go camping? A few handy things to take along:
An inexpensive 'egg crate' mattress cover can make a thin mattress much more comfortable
Outdoor lighting (a headlamp through a filled one gallon water bottle of water provides a lot of light)
Games – in case you have a day or two of rain
Bikes or scooters for the kids
A comfortable camping chair for your relaxing afternoons
Jody Halsted of FamilyRambling.com contributed this to MiniTime.