Best lakes to experience on a houseboat
By Mimi Slawoff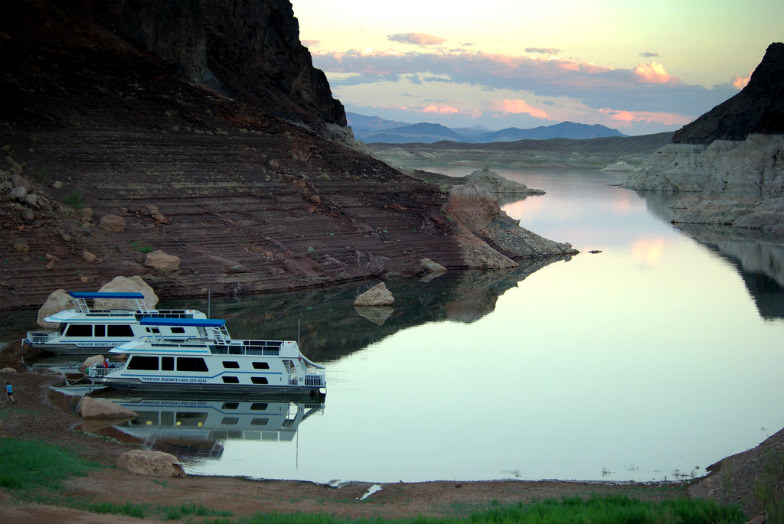 Houseboats on Lake Mead (Flickr: Adam Baker)
One of the best ways to explore a lake's nooks and crannies is on a houseboat. They come in various sizes and with a range of amenities. From economy to luxury, houseboats typically are decked out with kitchens, bathrooms and staterooms. Boost family fun with tag-along water craft, such as towing tubes and jet skis.
No boating experience is necessary to drive a houseboat. Minimum age varies but typically anyone ages 18 and older holding a valid driver license can legally operate a houseboat. Following a how-to lesson, a boating staff member can help you chug in and out of a marina, if you prefer assistance.
First Step
Review a houseboat's size, number of staterooms, on board amenities and cost. Want the basics? Save some bucks and rent a standard houseboat. Need multiple bedrooms, upscale kitchen, flat screen TVs and a hot tub? Book a luxury boat. Be sure to inquire in advance about pet policy if you plan to bring Fido.
Lake Powell, Arizona/Utah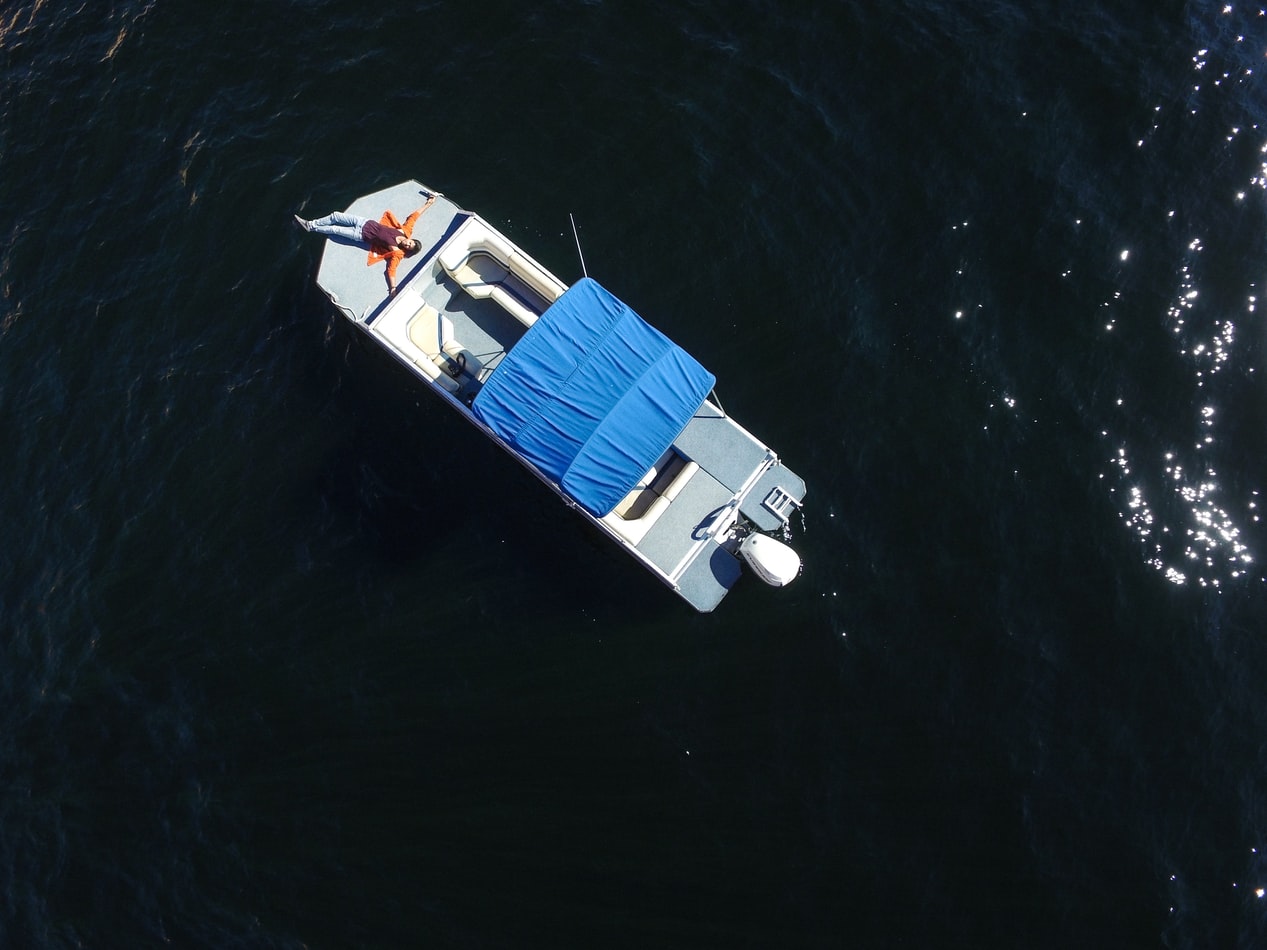 Boats on Lake Powell (Photo: Saksham Gangwar)
Nearly 2,000 miles of shoreline, 96 major canyons and lots of sunshine make Lake Powell a popular playground for families. The lake, which starts in northern Arizona and extends into southern Utah, is the second largest reservoir in the US. Surrounded by red rock canyons, the lake was formed by the Glen Canyon Dam. Two marinas and private boat companies rent houseboats. For first class service, request the Chef on Board program.
(MORE: Find other kid-friendly things to do in Arizona.)
Lake Havasu, Arizona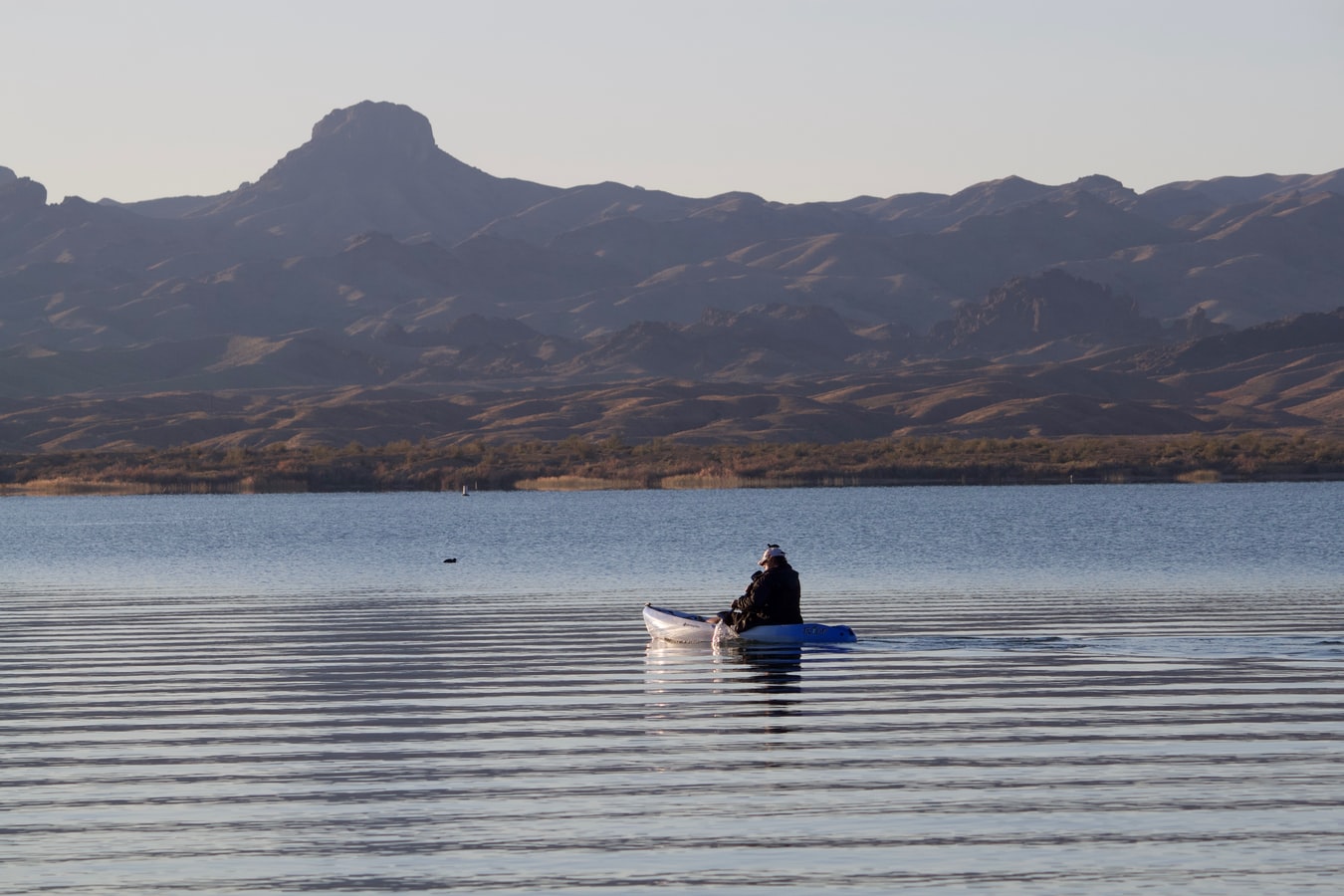 Boats on Lake Havasu (Photo: Susan Weber)
See London Bridge (Arizona's second main attraction after the Grand Canyon), go fishing and find a secluded cove for a private swim with family and friends in Lake Havasu. The desert mountains are a beautiful backdrop to the 60-plus navigable waterways and more than 300 miles of shoreline. Lake Havasu Houseboats rents various sized crafts from comfortable to luxury, as well as jet skis and other water craft.
Lake Mead, Arizona/Nevada
Formed by the Hoover Dam (worth a visit in itself), the lake is located on the Colorado River and is the largest reservoir in the US. Jagged mountain peaks, deep canyons and sheer cliffs create scenic vistas and dramatic sunsets. There are nine main access points and a handful of marinas that rent houseboats.
Shasta Lake, California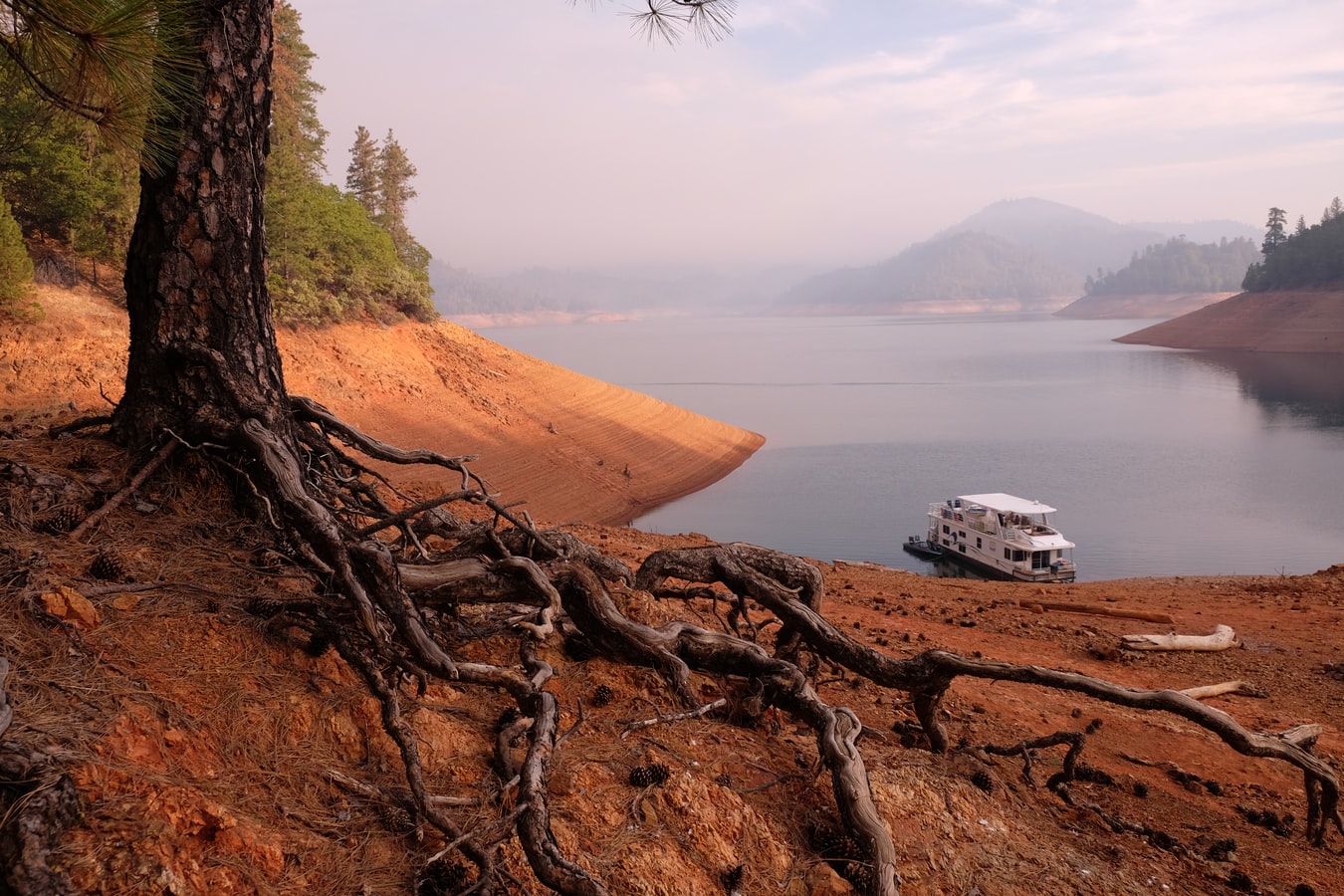 Houseboats on Shasta Lake near Redding, CA (Photo: Bruce Warrington)
Located in Northern California, the remote lake has more than 360 miles of shoreline and is surrounded by the massive Shasta Trinity National Forest. An abundance of wildlife includes bald eagles, black bears and cougars. Fishing is superb and plentiful. Although bass and trout are the most common fish caught, rainbow trout, brown trout, chinook salmon, largemouth bass, spotted bass, smallmouth bass, black crappie and many other species inhabit the lake. Several marinas rent houseboats.
Lake Ouachita, Arkansas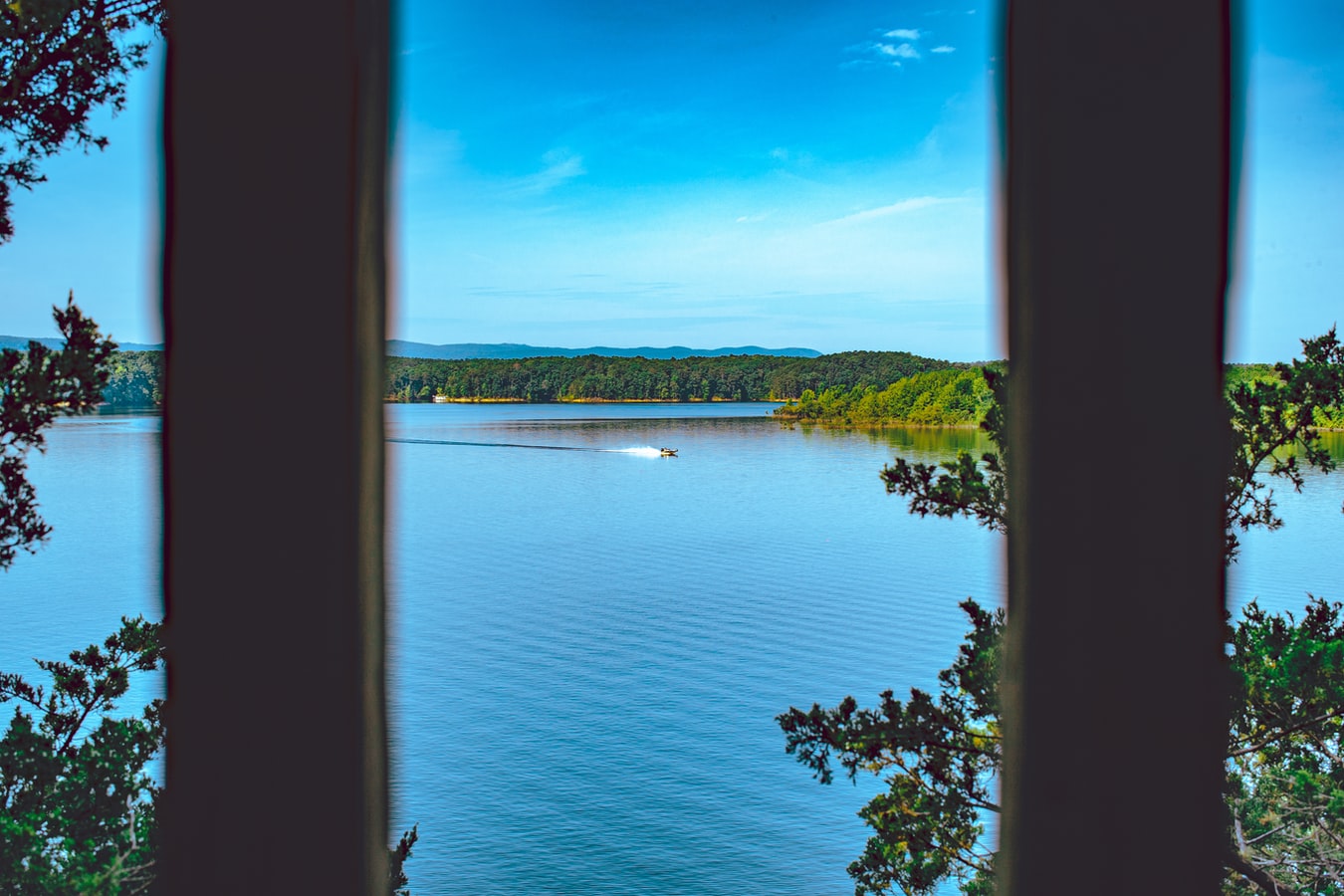 Boat on Lake Ouachita in Arkansas (Photo: Oliver Graham)
Rated among the nation's cleanest lakes, the 40,000-acre Lake Ouachita is a reservoir that was created by damming the Ouachita River. Water sports, various boat rentals and lodging are available at Mountain Harbor Resort. The fleet of DreamChaser luxury houseboats has fully-equipped galleys, sunroofs and water slides. Some have hot tubs. The comfortable houseboats are easy to maneuver around the lake, which is dotted with more than 200 small islands, open to the public for camping and exploring. Pick up supplies at the full-service Harbor Point Marina.
(MORE: Find kid-friendly attractions near Lake Ouachita.)
Dale Hollow Lake, Tennessee/Kentucky
The lake's bass fisheries are the area's claim to fame. But you don't have to be an angler to enjoy the clear water and wooded shorelines. Water-skiing, wake-boarding and tubing are among the available recreational activities. A handful of marinas rent houseboats.
Lake of the Ozarks, Missouri
Located in the heart of Missouri, the 54,000-acre lake is a top Midwest family-friendly outdoor attraction. Dubbed "The Magic Dragon" for its serpentine-shaped shoreline, Lake of the Ozarks has numerous marinas that rent houseboats, speedboats, jet skis and other fun water toys. Considering the lake's massive size, it's a good idea to ask marina staff about coves and other points of interest to explore with family.
Mimi Slawoff, a Los Angeles-based journalist, contributed this to MiniTime.