Kid-friendly eco-resorts
By Sophia LaMonica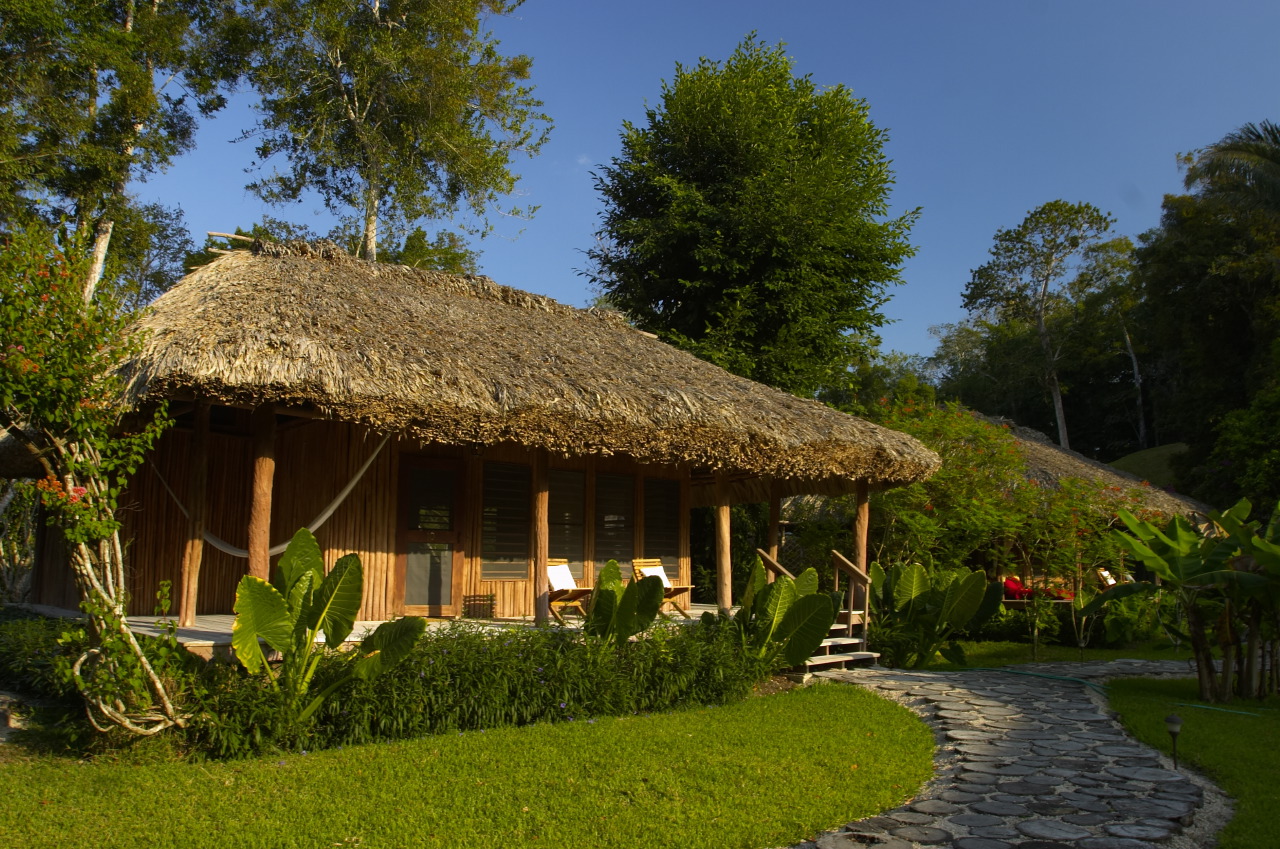 Chan Chich Lodge in Belize (Courtesy Chan Chich Lodge)
Now's the time to gather the family and get in touch with nature on a family vacation to Central America. At these five family-friendly eco-resorts, conservation and preservation meet superior hospitality in the midst of Mother Nature.
From a remote chocolate farm in the jungles of Panama to a magic tree house in Guatemala, these five eco-resorts are kid-friendly and offer family adventures unlike anywhere else.
(MORE: Breathtaking Resorts in Nicaragua to Add to Your Bucket List)
Delicately perched in the plaza of an ancient Maya city and surrounded by pristine forest, Chan Chich Lodge is easily the most family-friendly resort in Belize. Wildlife abounds and jaguar sightings are common, but colorful birds like the Ornate Hawk Eagle and Rose Throated Tanager, as well as toucans and parrots, often steal the show. Nearby attractions include ancient Mayan ruins and canoeing on Laguna Verde, a natural spring-fed lake inhabited by turtles and Morlet's Crocodile. Gallon Jug, Orange Walk, Belize; 501-223-4419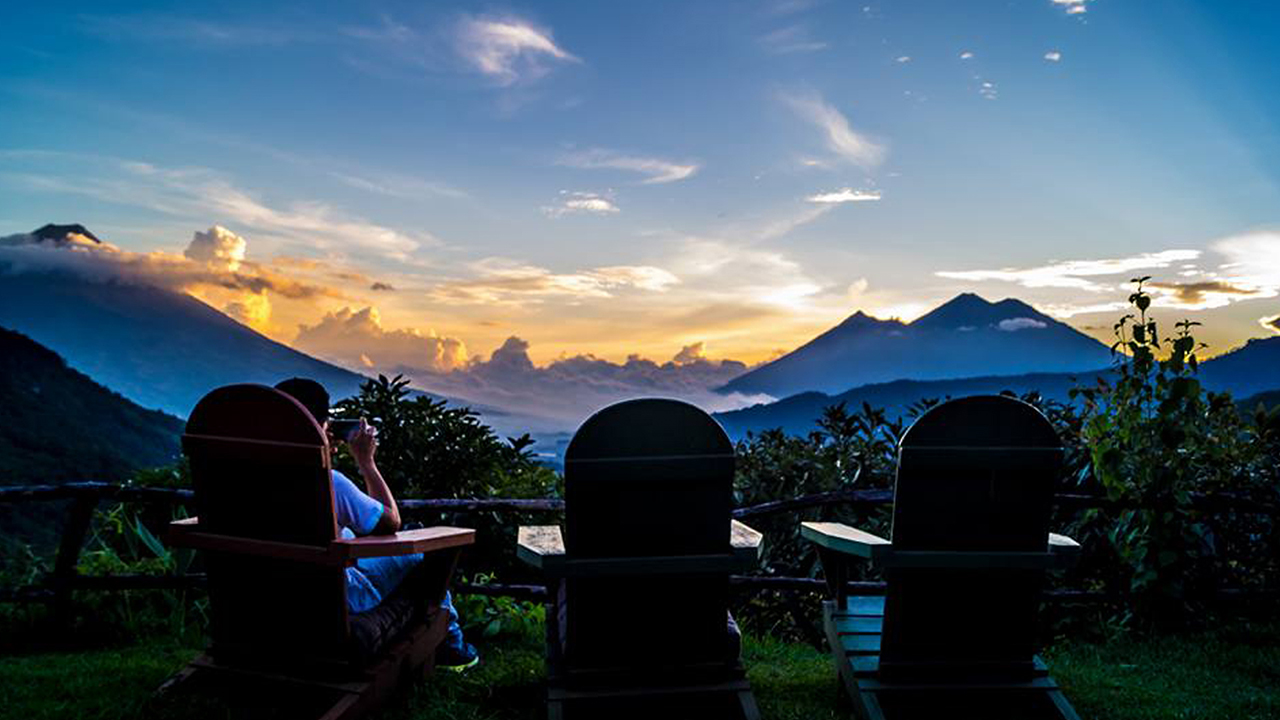 Earth Lodge in Guatemala (Courtesy Earth Lodge)
An avacado farm is the site of Earth Lodge and it's a fine place for a family vacation in Antigua, Guatemala. Besides boasting the best guacamole and views of the active Fuego volcano, there's a magic treehouse for family sleepovers, and guests can walk to nearby waterfalls. Kid-friendly amenities include a play area complete with swings and a sand box. Birdwatching and hiking trails on the mountainside are among the nearby attractions. Aldea El Hato, Antigua, Guatemala; 502-5664-0713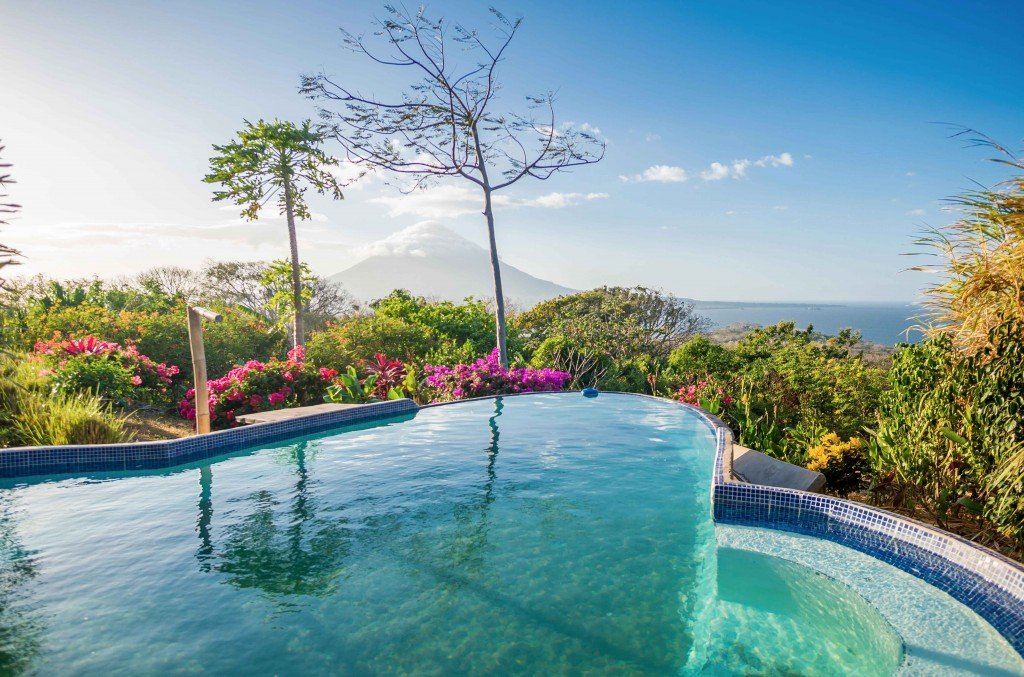 TOTOCO Eco-Lodge in Nicaragua (Courtesy TOTOCO Eco-Lodge)
TOTOCO Eco-Lodge is on Ometepe, a unique twin volcanic island surrounded by lake Nicaragua. TOTOCO's kid-friendly amenities include a beautiful pool overlooking the volcano and TOTOCO's own organic farm. Family-friendly attractions in the area include San Ramon Waterfall, hidden in the cloud forest on the slopes of the Maderas volcano, and nearby Santo Domigo beach. Callejon de la Palmera, 800m arriba, Balgüe, Nicaragua; 505-8659-8558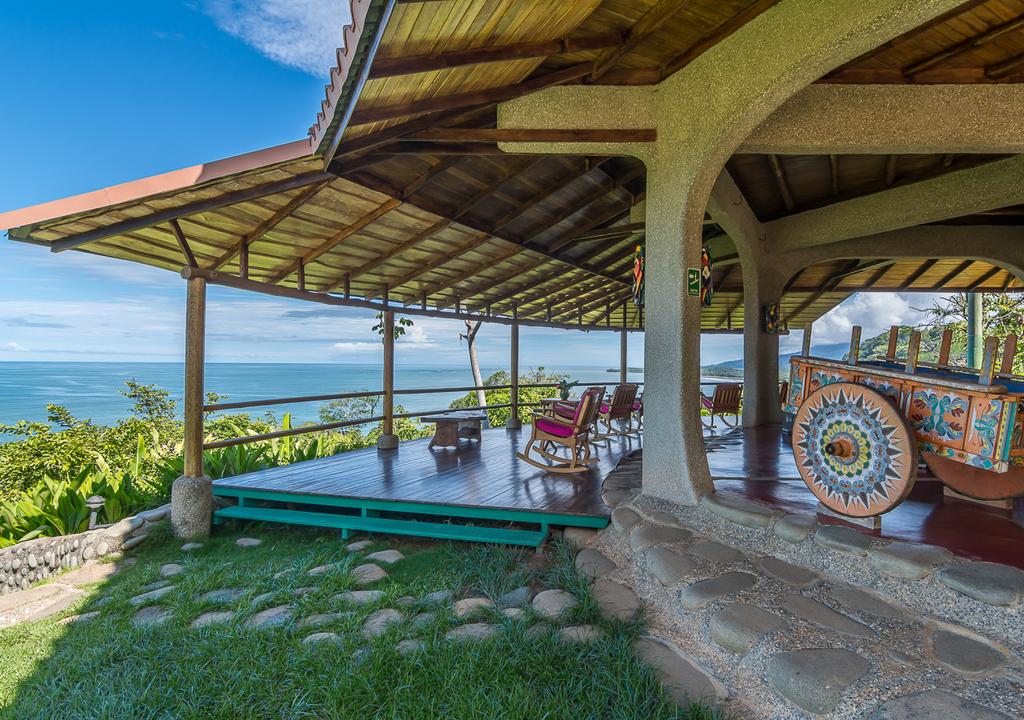 La Cusinga Eco Lodge in Costa Rica (Courtesy La Cusinga Eco Lodge)
Cabins built from sustainably harvested wood are among the earth-conscious elements of La Cusinga Eco Lodge, a family-friendly resort in Uvita, Costa Rica. Perched on the edge of Ballena Marine National Park on the Osa Penninsula, a region created to protect the humpback whales that frequent the coast, La Cusinga was founded on a dedication to conserve the environment; it's been recognized with awards for sustainable practices and is a member of the Rainforest Alliance. The Colibri Room is spacious for families and has a balcony with views of the ocean and the rainforest. Snorkeling tours of the Ballena Marine Park, horseback riding, and SUP (Stand up paddle) lessons are among the kid-friendly attractions. Km 166 Costarena Sur, Uvita Puntarenas, Costa Rica; 506-2770-2549
(MORE: Wonderful Destinations in Costa Rica for Families)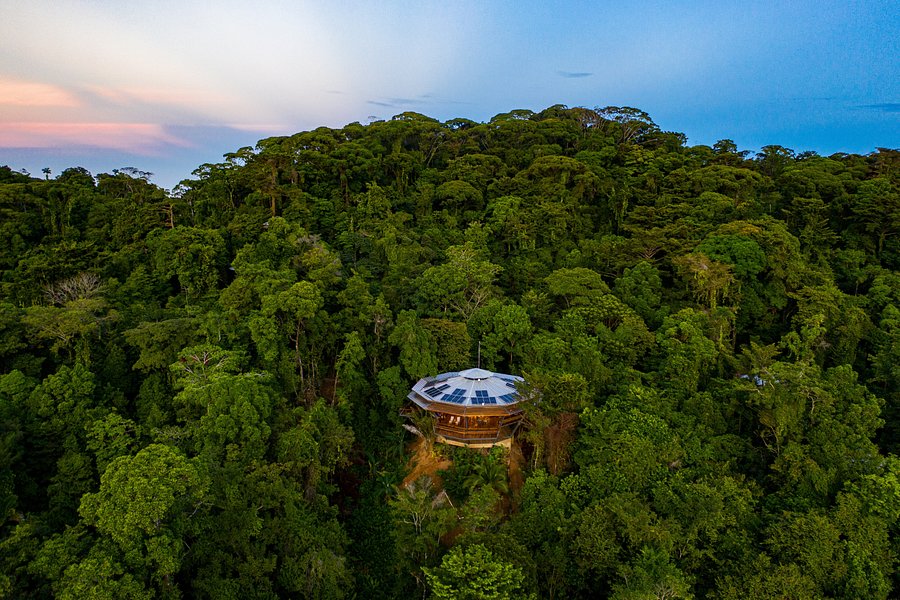 La Loma Jungle Lodge & Chocolate Farm in Panama (Courtesy La Loma Jungle Lodge & Chocolate Farm)
La Loma Jungle Lodge & Chocolate Farm is a family-friendly resort in Panama full of all natural attractions that make for exciting, if exhausting, exploring. Four ranchos, reachable only by boat, are set into the steep rainforest overlooking Bastimentos Island. Wildlife abounds. Capuchin monkeys and sloths lounge in the treetops, while butterflies and birds flutter about exotic flowers. Nearby attractions include Red Frog beach and a tour of the cacao farm. Bahia Honda, Isla Bastimentos, Panama; 507-6619-5364
Sophia LaMonica contributed this to MiniTime. A Los Angeles native, Sophia has roots in Italy and Costa Rica, where she relishes the raw beauty of the rainforest and embarking on unexpected culinary adventures.