Three family-friendly cruises to Baja California
By Jeremy Pollack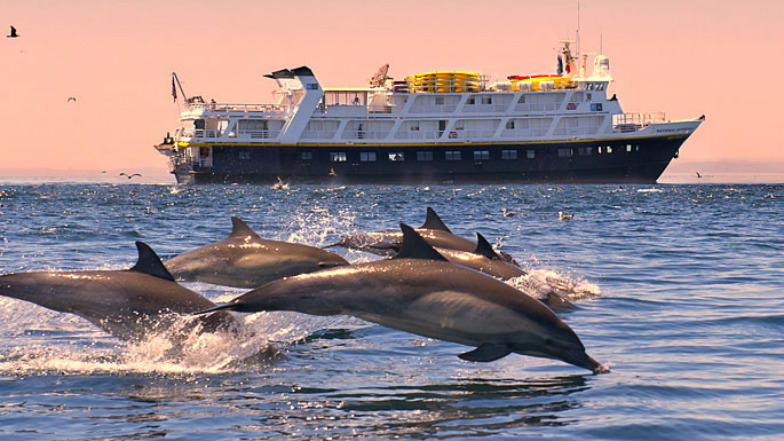 Expeditions cruise ship to Baja California in Mexico (Expeditions)
Looking for a fantastic family vacation with endless activities and paradise settings? Enjoy the tropical beauty of Baja on some of the Pacific's most popular cruises. You'll never be lost for things to do and activities to try, and the children are sure to love it. Check out three fabulous options, each with their own family-friendly itineraries:
Baja California and the Sea of Cortez Cruise Options
Expeditions.com in conjunction with National Geographic offers fun for families aboard its 62-guest ships, and promises the adventure of a lifetime for travelers of any age. Spend the day on a semi-private desert beach soaking up the sun, or snorkel with friendly sea lions.
Daily activities are offered to matching family members' personal interest and fitness level. Among the most popular ones are craft cruises, which focus on wildlife searches along the coastline, and kayak adventures to explore water-level caves. Other recommended activities include natural history walks and cruise ship cocktail hours with appetizers. Ship dining rooms provide kids' tables, with plenty of room for children to roam around safely.
One ship is large enough for privacy but not so large that it becomes daunting. A certified photographer is also on board to take family photos. Wild island and whale watching cruises are available, and every child under 18 that's part of your trip receives $500 off the total cruise price.
Travel + Leisure has named this cruise line the #1 family-friendly small-ship cruise line four years in a row. Best for: Ages 6 and up.
(MORE: Read more tips, reviews, and ideas on family-friendly cruises.)
Catalina and Baja Mexico Cruise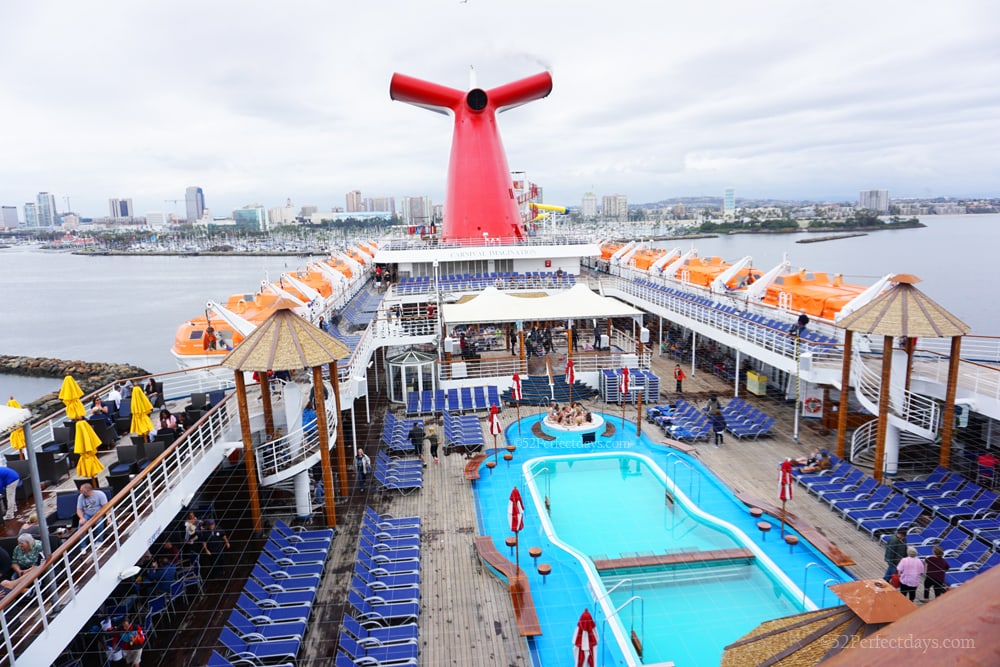 Carnival Imagination to Catalina and Baja Mexico (Carnival)
Carnival offers the four-night Catalina and Baja Mexico cruise, which departs from Long Beach taking in Catalina and Ensenada among other ports of call. The cruise ship features a great patio pool area complete with children's pool and slide, and live poolside entertainment. The kids' program Camp Carnival offers activities all day long, such as a kids' talent show, ice cream eating contests, family arts and crafts, family scavenger hunts, cookie decorating, welcome aboard parties, teddy bear workshops, family water wars, family karaoke, and family name that tune.
Camp and other activities are available for children ages 2 through 17, meaning your kiddies will never be lost for entertainment regardless of their age. For example, 2 to 5-year-olds can enjoy story time, picture Bingo, face painting, video games and sing-a-longs, while 9 through 11-year-olds can choose from music Jeopardy, T-shirt decorating, pizza making, watercolor activities, and much more.
For meals, you can choose between casual and formal dining options, including a 24-hour pizzeria and room service children will love. There are also plenty of recreational activities for adults, including mini golf, exercise classes, duty-free shopping, and pools. Best for: Ages 2 and up.
Getaway Baja Cruise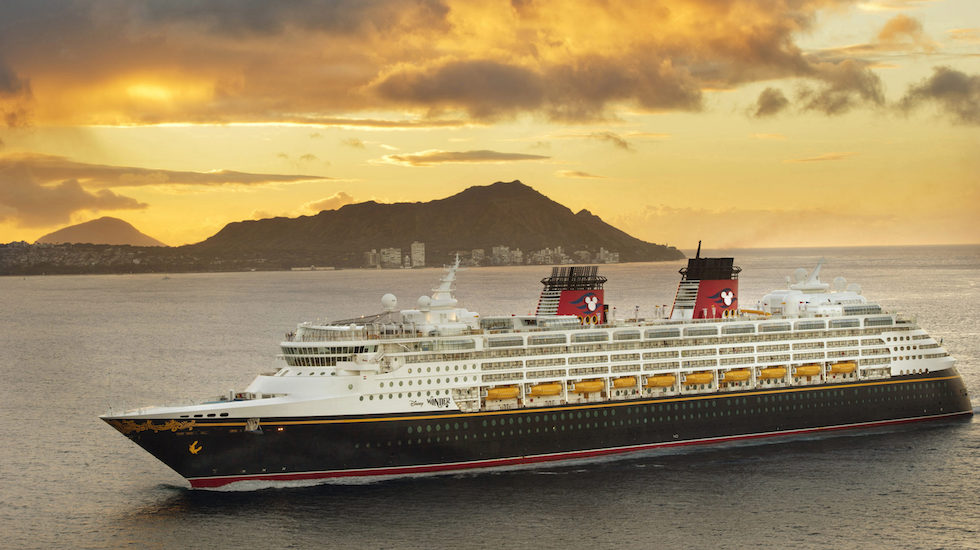 Head to Cabo San Lucas with Disney's cruise line. (Photo: Kent Phillips)
This five-night getaway cruise from Disney Cruise Line leaves San Diego, California, to enjoy the beauty and splendor of Cabo San Lucas, with a stop at Ensenada. Activities at ports of call include the exploration of gorgeous white sand beaches atop horses, championship golf courses, and world-class sport fishing. Ensenada also offers kayaking and sailing opportunities, as well as a trip to La Bufadora—a natural waterspout found among rocks along the coastline. Waves crash along this cliff, with the water rushing upwards like a geyser.
(MORE: Thinking of staying longer? Find wonderful kid-friendly hotels in Cabo San Lucas.)
Three-night cruises are available, and the Disney Magic cruise liner offers plenty of family-friendly fun. The youngest cruisers can join youth clubs and enjoy play areas around the ship, including the new MARVEL Avengers Academy. Dining options range from casual to intimate gourmet restaurants, including plenty of kid-friendly locations, such as Pinocchio's Pizza.
Family-friendly entertainment options include character greetings, Disney shows, and numerous pools for splash-worthy fun. Nightclubs and lounges are also available for adults to relax and unwind after the kids are asleep. Best: Ages for 2 and up.
Jeremy Pollack contributed this to MiniTime.