Costa Rica with Kids
By Mimi Slawoff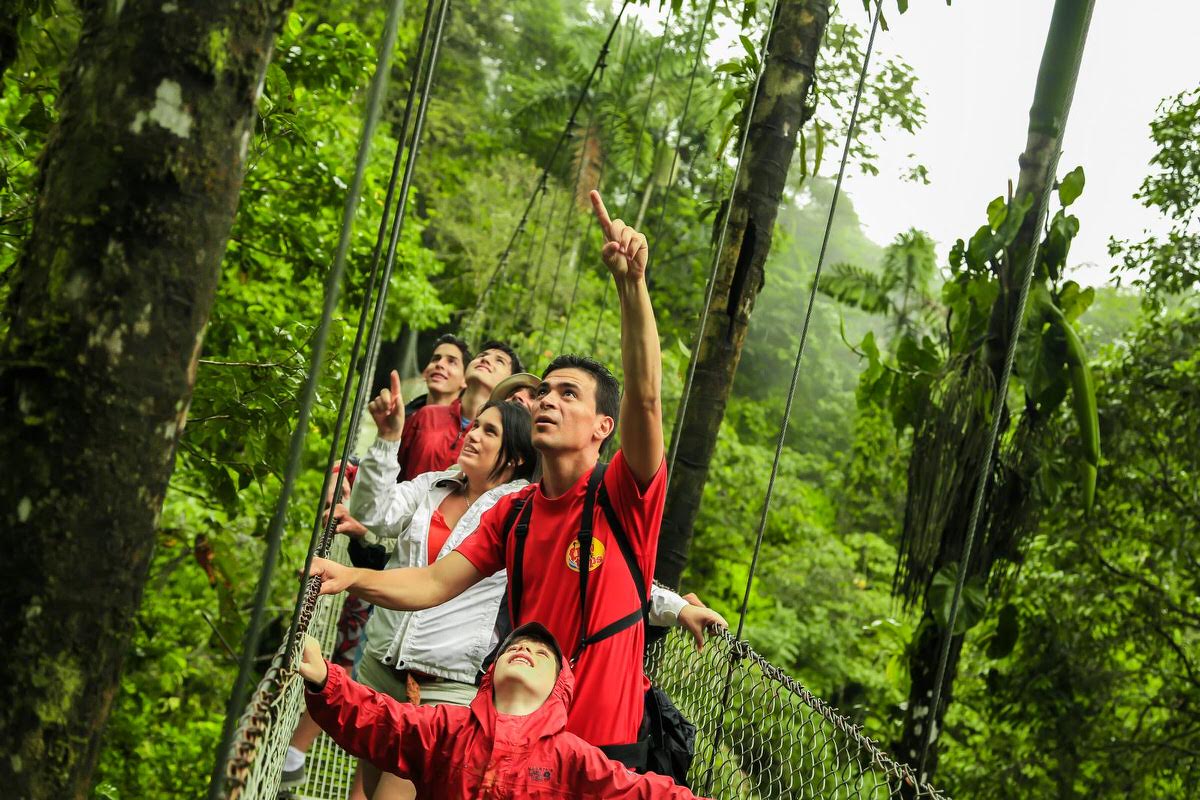 Experience the ultimate family outdoor adventures in Costa Rica (Courtesy Rios Tropicales)
In a country known for exhilarating eco-tourism adventures, the question isn't what to do in Costa Rica, but how many kid-friendly activities can you pack into your family vacation. Bordered on the east by the Caribbean Sea and the west by the Pacific Ocean, this delightful Central American country is a natural adventure land composed of volcanoes, rainforests, rivers and waterfalls.
Considered one of the most bio-diverse regions in the world, about 30 percent of Costa Rica's land is protected by national parks, wildlife refuges and preserves. The best way to experience Costa Rica's diverse terrain is on guided, eco-friendly excursions that include whitewater rafting, hiking, zip lining and stand up paddle boarding. Before long, you'll be saying the popular phrase, pura vida (full of life), just like the locals.
Here's a sampling of Costa Rica's top six exciting activities for kids.
(MORE: Costa Rica's Most Beautiful Resorts for Families)
Zip Lining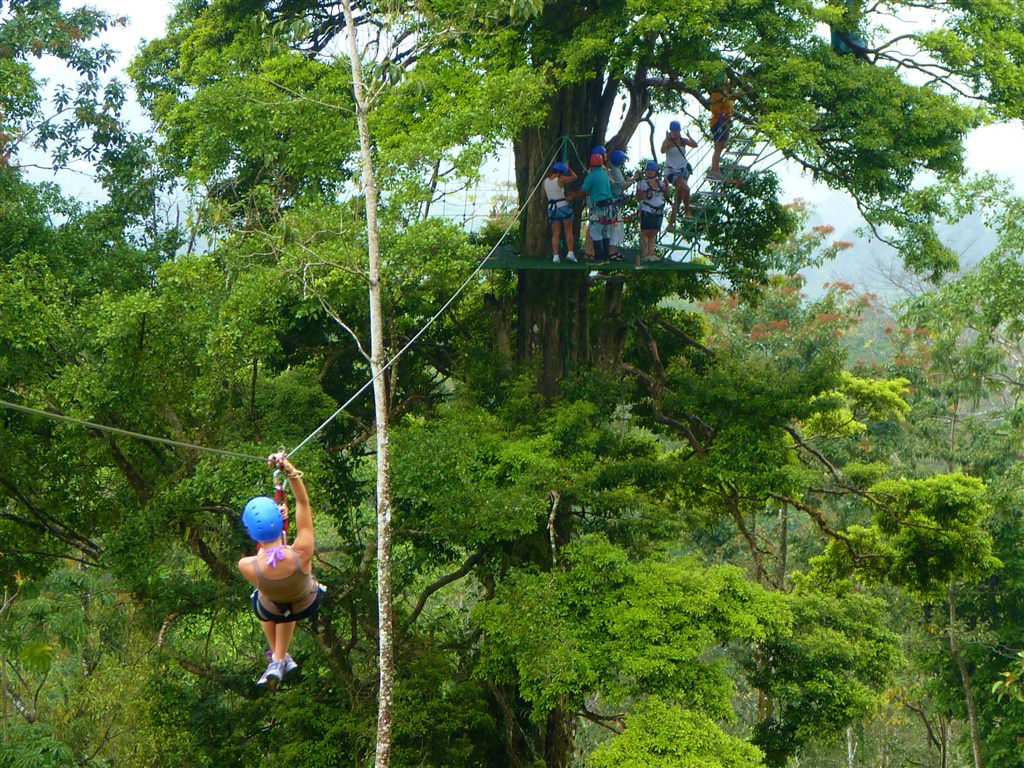 Zip lining at the Blue River Resort & Hot Springs (Courtesy Blue River Resort)
Costa Rica is practically synonymous with zip lining, a fun family activity that can be found on or near many resorts throughout the country. The Blue River Resort & Hot Springs offers a nine-line zip through the jungle and over waterfalls, concluding with a thrilling Tarzan swing (don't miss this!) over a river. Minimum age: 4. The tropical resort is great for families, with therapeutic mud baths for parents, and pools and a waterside for kids. Be sure to stroll through the botanical gardens, especially the Butterfly Garden, home to several Blue Morpho butterflies.
Whitewater rafting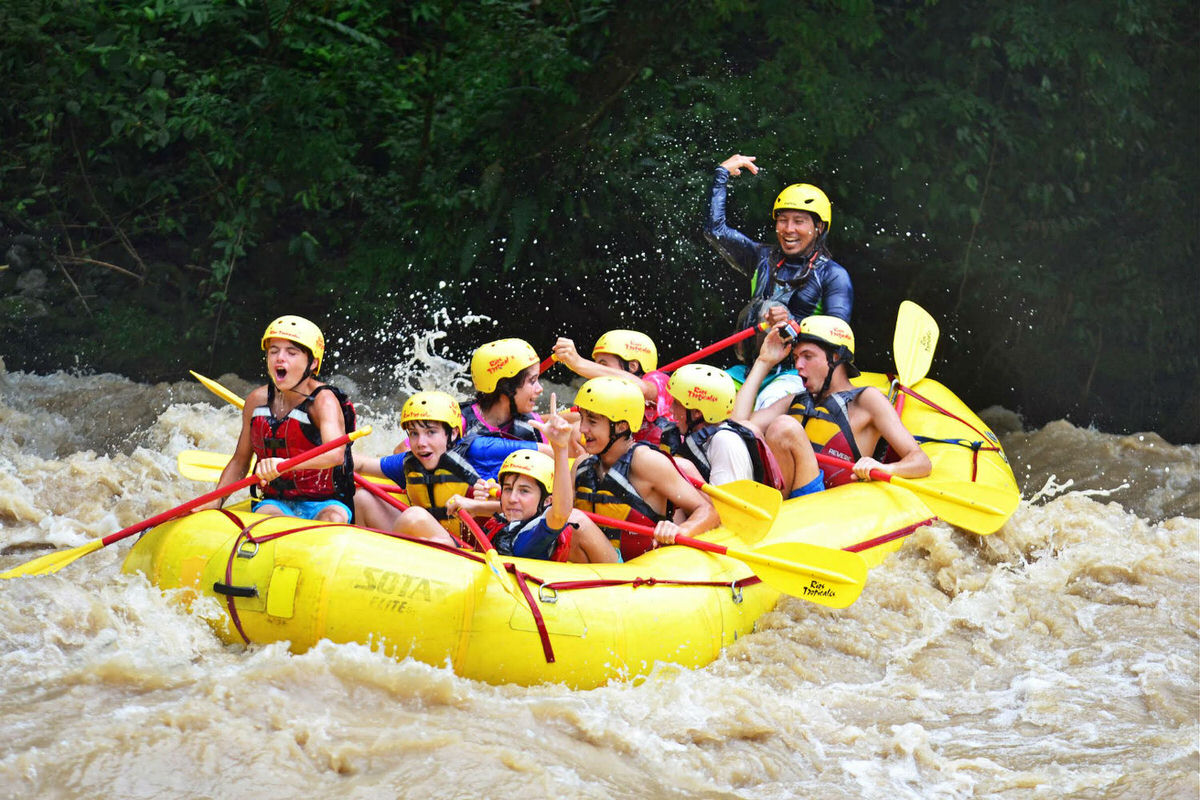 Whitewater rafting with Rios Tropicales (Courtesy Rios Tropicales)
It doesn't get more exciting than rafting through rapids (including class III and IV rapids!) on the scenic Pacuare River, the country's longest river. Rios Tropicales offers one- to six-day rafting trips. The two-day adventure is ideal for families, giving you plenty of time for rafting and playing in the jungle. Minimum age varies depending on season and river conditions. Day one includes rafting, lunch and a mini hike. Then paddle to the cozy Rios Tropicales Eco-Lodge in the jungle. Walk on a suspension bridge, swim in a natural pool or lounge on a hammock before enjoying an authentic Costa Rican dinner prepared by your guides. Sleep to the sound of the river. On day two of rafting, keep your eyes open for Toucans and paddle under a waterfall. Tip: wear water shoes and bring a waterproof camera.
Hiking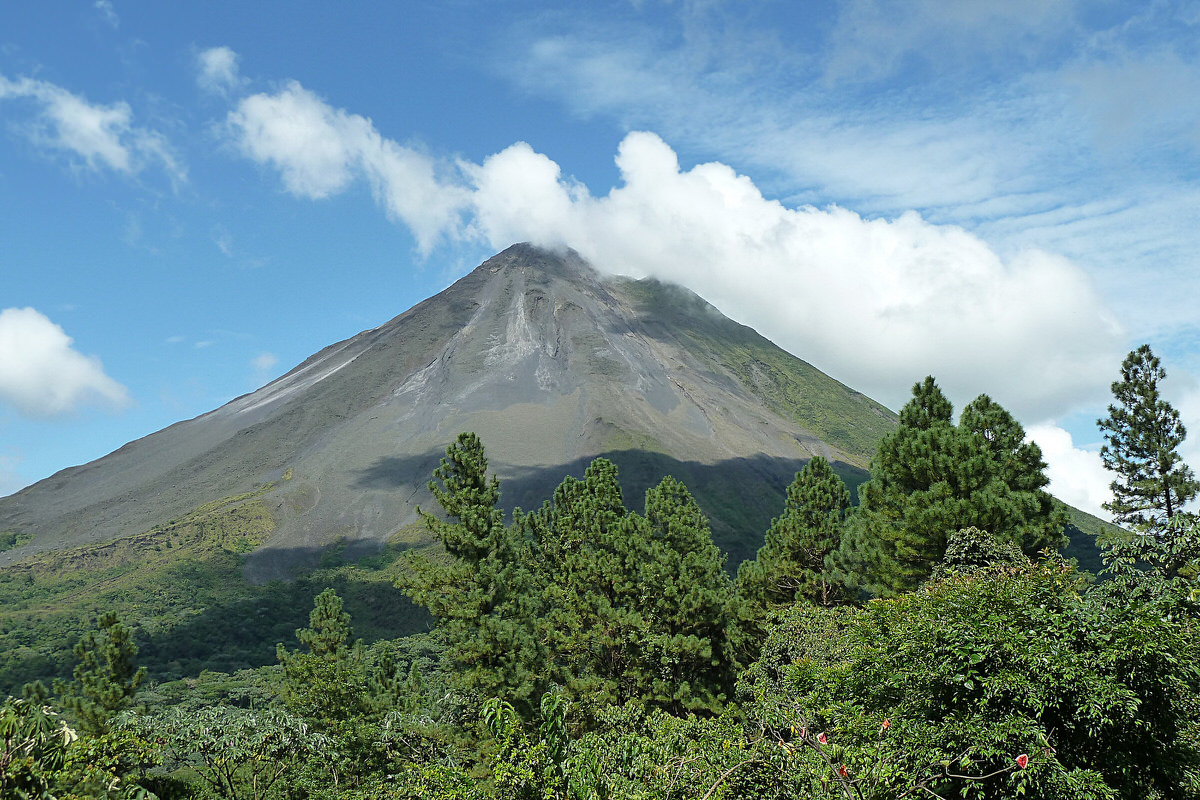 Arenal Volcano (Flickr: Don Henise)
Guided hikes are the best way to experience Costa Rica's trails in rainforests and mountains. The challenging Cerro Chato Hike in Arenal is popular for its views from the top of the dormant volcano. Take your time to notice tiny blue-jean frogs, birds and maybe even a monkey as you navigate tree roots and vines. Summit views of the crater's emerald pool and the adjacent Arenal Volcano are worth the muddy climb. Bring snacks and plenty of drinking water. After a full day of hiking, soak weary muscles in the hot pools at the Arenal Paraiso Resort and Spa. The 14 pools are fed by natural spring water. Amenities for families include spacious rooms with mini-fridges, laundry service and an onsite zip line.
La Fortuna Waterfall, Arenal
Plummeting about 200 feet from the jungle into an emerald pool, the waterfall is a majestic sight to behold. Be prepared to walk about 300 steps down to the falls. Bring a picnic and wear your bathing suits for a dip in the refreshing water.
(MORE: Family Attractions in Costa Rica That Spell Fun for All Ages)
Stand Up Paddle Boarding
The province in Guanacaste has ideal beaches for learning and enjoying this popular water sport. At kid-friendly Tamarindo Bay, calm water makes it a great place to learn or hone balance and paddling skills. Situated on the beach is the all-inclusive Casa Conde del Mar, offering many family amenities, including three full meals, a children's club for ages 3 – 12, a teen club for ages 13 – 17, WiFi in rooms and public areas and a variety of activities and entertainment.
Jungle Waterslide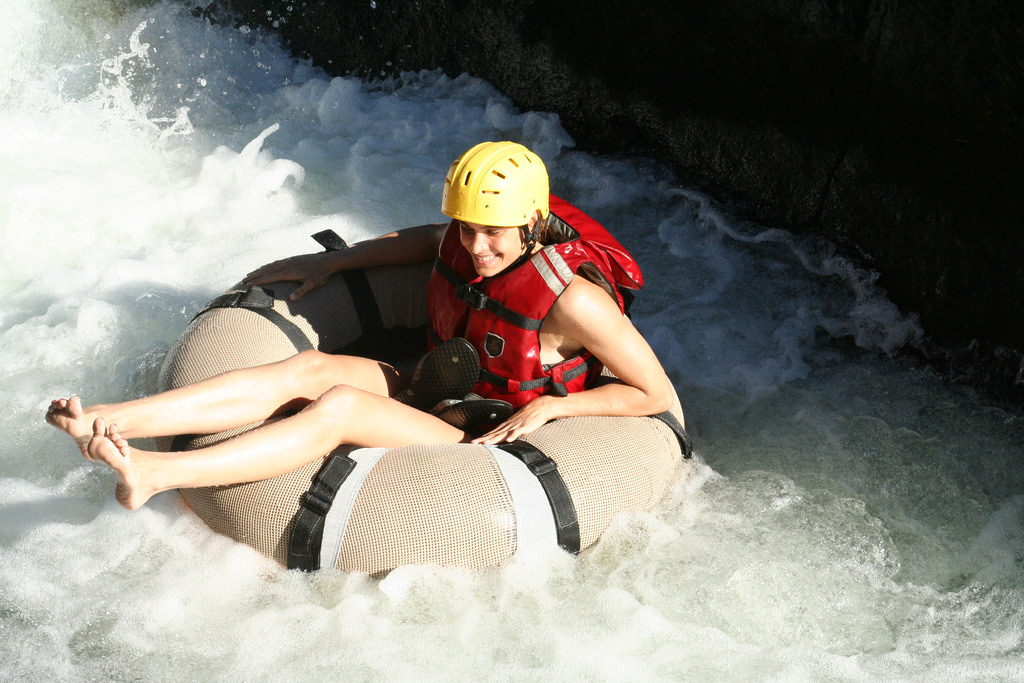 Tubing at Rincon de la Vieja (Flickr: dog4aday)
Thrill-seeking families will love tubing down the 420-meter jungle waterslide in the beautiful Rincon de la Vieja. Minimum age: 6. The waterslide is among the many activities available at the family-friendly Buena Vista Eco Lodge & Adventure Center, a sustainable mountain hotel by a tropical forest.
Mimi Slawoff of Planetfamilytravel contributed this to MiniTime. She is a Los Angeles-based journalist and a seasoned family travel expert who explores the world with her three children and writes about their journeys.