Great beach cities to spend the holidays in
By Kristi Marcelle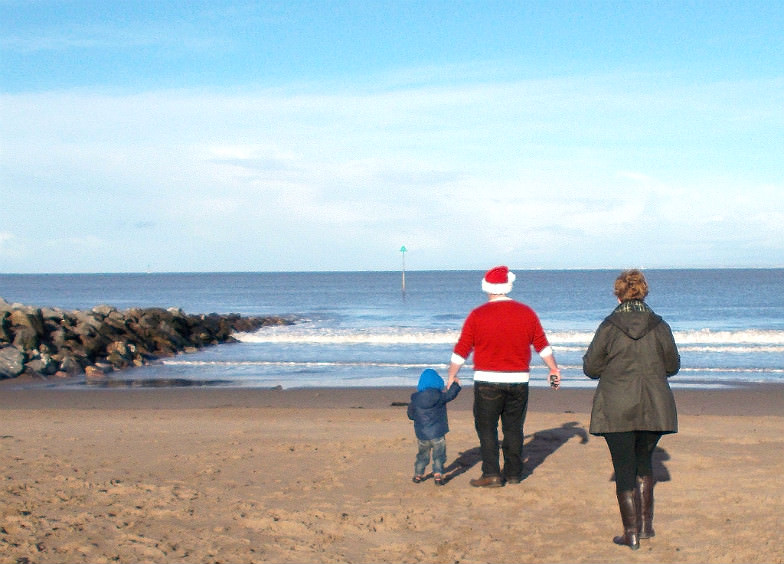 Family on a beach at Christmas (Flickr: shrinkin'violet)
Thinking about a holiday family vacation this year? Sandy beaches and warm weather lure travelers to the southern and western United States in search of parka-free getaways. Our top picks for where to spend Christmas at the beach include a mix of bikini beaches, island vibes and plenty of adventure in and out of the water.
(TRIP PLAN: Use MiniTime's Trip Plan tool to plan your family's holiday getaway like this one family did.)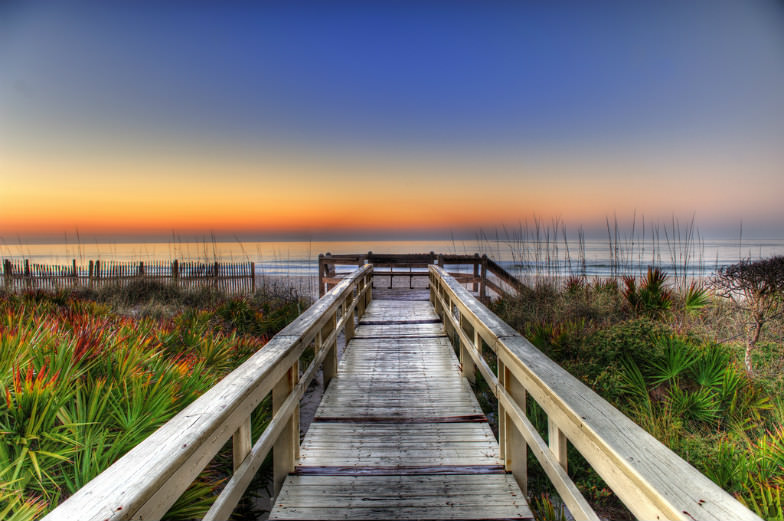 Florida Keys (Flickr: Arturo Donate)
If you're looking for that umbrella-in-your-fruity-drink destination, you'll find it in the Florida Keys. The not-so-secret here is that the Keys don't have the best beaches in the state of Florida but it doesn't matter. Look at the blue-green water and the egret flying overhead and this might as well be the Bahamas or the Caribbean.
Stay: Hawks Cay on Duck Key has resort amenities for all ages while Tranquility Bay Resort in Marathon has two and three-bedroom condos, friendly tree-climbing iguanas and easy access to Key West.
Hawaii Island, Hawaii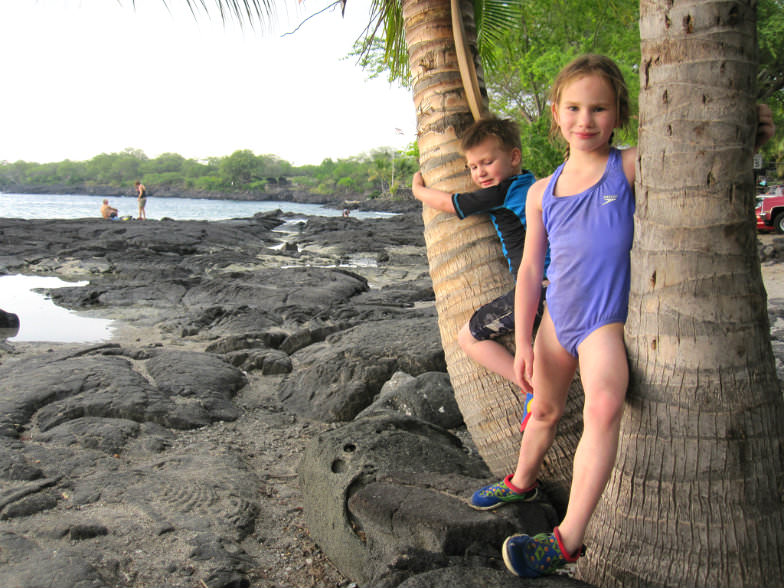 Kids in Hawaii (Flickr: Katrina Br*?#*[email protected])
Black sand, green sand, white sand. It sounds like the beginning of a Dr. Seuss book but the largest island in the United States and youngest in the Hawaiian chain is full of surprises. First-time visitors to Hawaii with kids are stunned to see palm trees waving among fields of lava but you'll find some of the island's best beaches on the Kohala Coast. Favorites include Kaunaoa Bay at the Mauna Kea Resort and Hapuna Beach State Park, a consistently top-ranked U.S. beach.
Stay: The Hapuna Beach Hotel fronts its namesake beach and The Fairmont Orchid has a calm, protected lagoon perfect for young children.
San Diego, California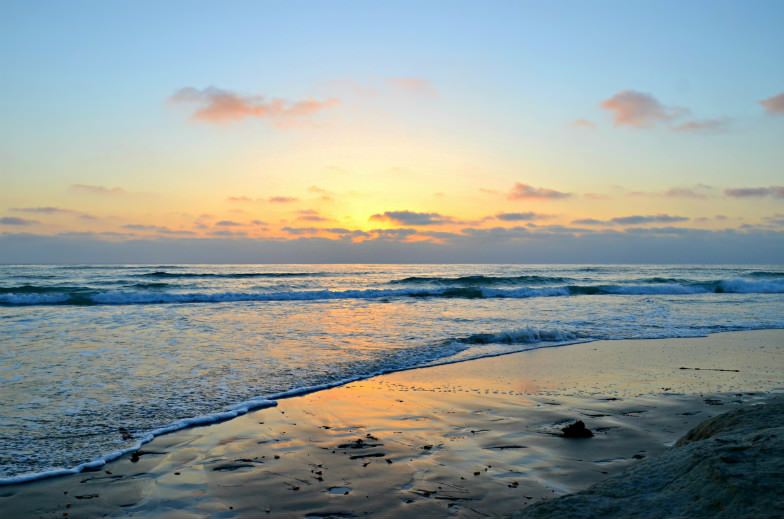 Beach in San Diego (Flickr: Sharon)
In December, most Californians don wetsuits if they're going into the water but visitors from the lands of frozen lakes don't seem to mind the water temperatures and kids can play forever on the sand. Surfing is king here all year round, the grey whales are migrating south, the San Diego Zoo is world-famous and the theme parks never take a break – what's not to like?
Stay: For an only-in-California experience, stay at the historic Hotel del Coronado and ice skate on their beachside rink.
Galveston, Texas
South Texas is a spring break hot spot but its quiet side has a lot to offer families. In the West End find Galveston Island State Park with bird watching, shelling and beach camping. Hop the ferry to the seaside community of Crystal Beach home to Point Bolivar Lighthouse and the WW l ruins of Fort Travis. If the Gulf waters are too chilly, head indoors to the heated pools of Schlitterbahn Waterpark.
Stay: Hilton Galveston Resort has quick beach access and includes Pleasure Pier passes in family packages. On a budget? The Commodore on the Beach is a short walk across the street to the beach with basic amenities.
(MORE: Find kid-friendly hotels to stay in Galveston, Texas.)
Cambria, California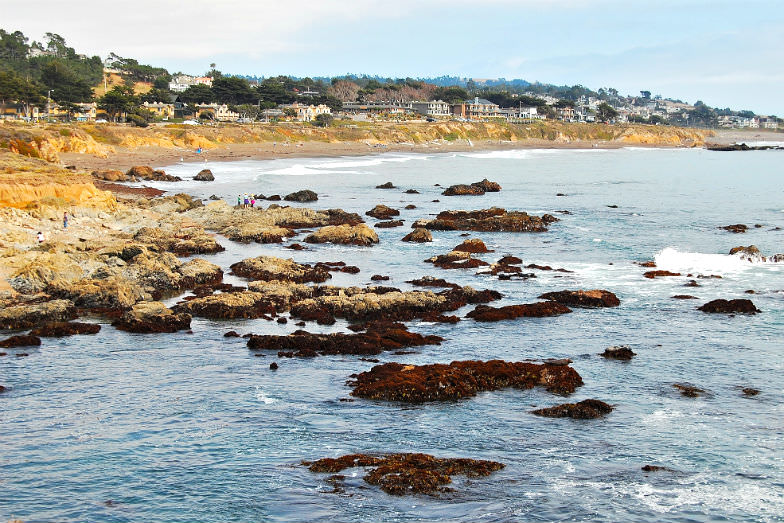 Moonstone Beach in Cambria (Flickr: David McSpadden)
The central coast of California is a string of small-town gems. In Cambria in December you won't be swimming but you can search for moonstones buried in the sand. Tour the Piedras Blancas lighthouse, visit one of the largest gatherings of elephants seals at Piedras Blancas rookery, walk the gardens at Hearst Castle and sample the wines in Paso Robles, only 30 minutes away.
Stay: Moonstone Beach is home to renovated motels and a few newcomers. Cambria Shores Inn has rows of adirondack chairs where guests sample their wine finds and watch the sunset in company of their pooches. Pelican Inn & Suites has a family suite and pool.
Kristi Marcelle, a San Francisco Bay Area freelance writer contributed this to MiniTime.