Family-friendly destinations in Costa Rica
By Costa Rica Experts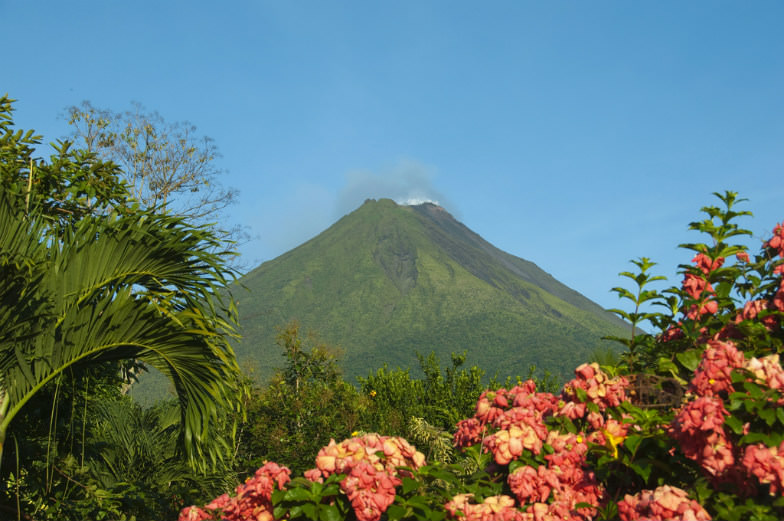 Arenal Volcano in Costa Rica (Flickr: Justin Jensen)
So, you're looking to try something a little different from last year's Disney vacation? Your youngest wants to see monkeys. The oldest wants to zip line. Everyone's interested in a rainforest. You've considered Costa Rica, but is it a good destination for families? Where should you go? And where would you stay? These are all common concerns for family travelers.
Costa Rica is perfect for a variety of age ranges. And we don't mean just kids. Anyone who enjoys nature, wildlife, and a little adventure is a great fit for Costa Rica. There are many tour operators that specialize in all-inclusive vacations in Costa Rica that can help you put together the right vacation for your family. Work with one of these travel planners and there's no reason to worry about logistics when you should be enjoying family time.
Destination and hotel preferences will obviously differ from family to family, but the following destinations are worth considering when working with a trip planner to find the right fit for yours:
(TRIP PLAN: One MiniTime family spent 10 days in Costa Rica. See what kid-friendly attractions they visited.)
For your turtle fanatic: Tortuguero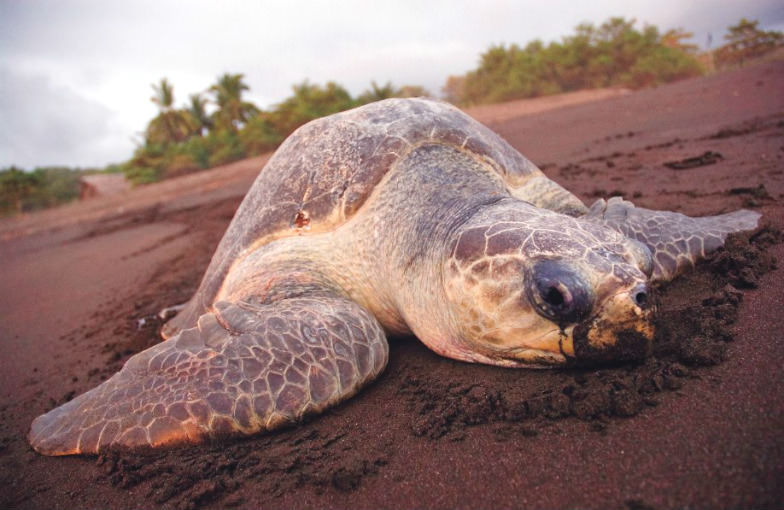 Turtle in Tortuguero (Costa Rica Experts)
Tortuguero is one of the most popular destinations in Costa Rica for turtle nesting or arribada. Your family might see mamma turtles laying their eggs or baby turtles hatching. The natural environment can also be pretty exciting for youngsters. Imagine your family on a jungle safari exploring the mangroves of Tortuguero from the safety of your boat.
Tip: To spot turtles, make sure you're traveling during turtle nesting season from July to October. Also important, swimming on the beaches of Tortuguero is not recommended as the tide is strong and crocodiles and sharks patrol these waters.
Recommended family-friendly hotel: Tortuga Lodge
For your adventure seeker: Arenal Volcano
It can be argued that in nearly every destination in Costa Rica, one can experience adventure. Arenal Volcano, however, is different. In the presence of the mighty Arenal Volcano, you might find yourself encouraged to hike that extra mile, rappel down that waterfall, or jump from a treetop platform on your zipline harness (don't worry, it's safe) for an aerial view of your magical surroundings. Wow! Sounds like a bit much for you and your youngsters? Don't worry. We can scale it back for you. Two travelers can do a morning zipline and two can enjoy an aerial tram through the forest canopy. There are a variety of tours in Arenal for all ages.
Recommended family-friendly hotel: The Springs Resort, Tabacon Resort
For your little farmer: Cloud Forests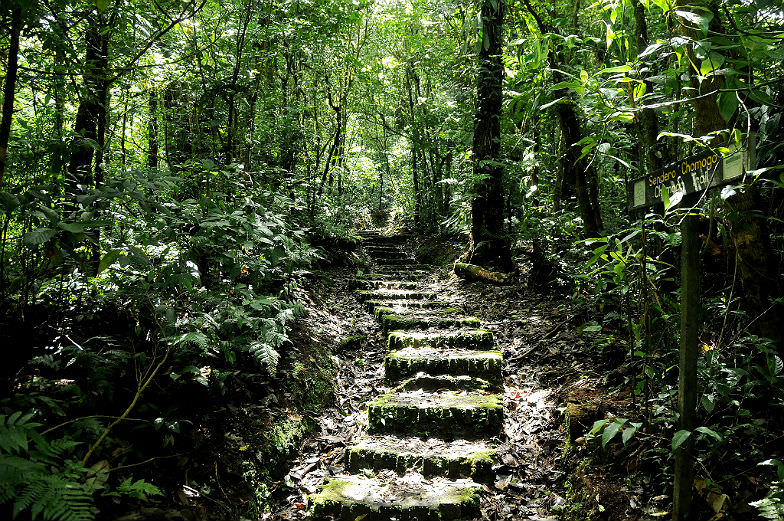 Monteverde Cloud Forest (Flickr: Peter Hook)
The Cloud Forests of Costa Rica offer a surprisingly wide variety of experiences for families. In the north, the cloudy mist of the Monteverde Cloud Forest gives shelter to a diverse range of animals and wildlife. Near the capital city of San Jose, there are opportunities to experience Cloud Forests in the Central Highlands. It is here where most of the country's population resides and where your family can get a feeling for the culture of Costa Rica. It's an exciting opportunity to open a child's eyes to the world's diversity and to a unique way of life away from home. Spend a morning at a coffee plantation or plan a visit to the artisan town of Sarchi.
Recommended family-friendly hotel: Peace Lodge in the Central Highlands
For your water bug: Manuel Antonio or Guanacaste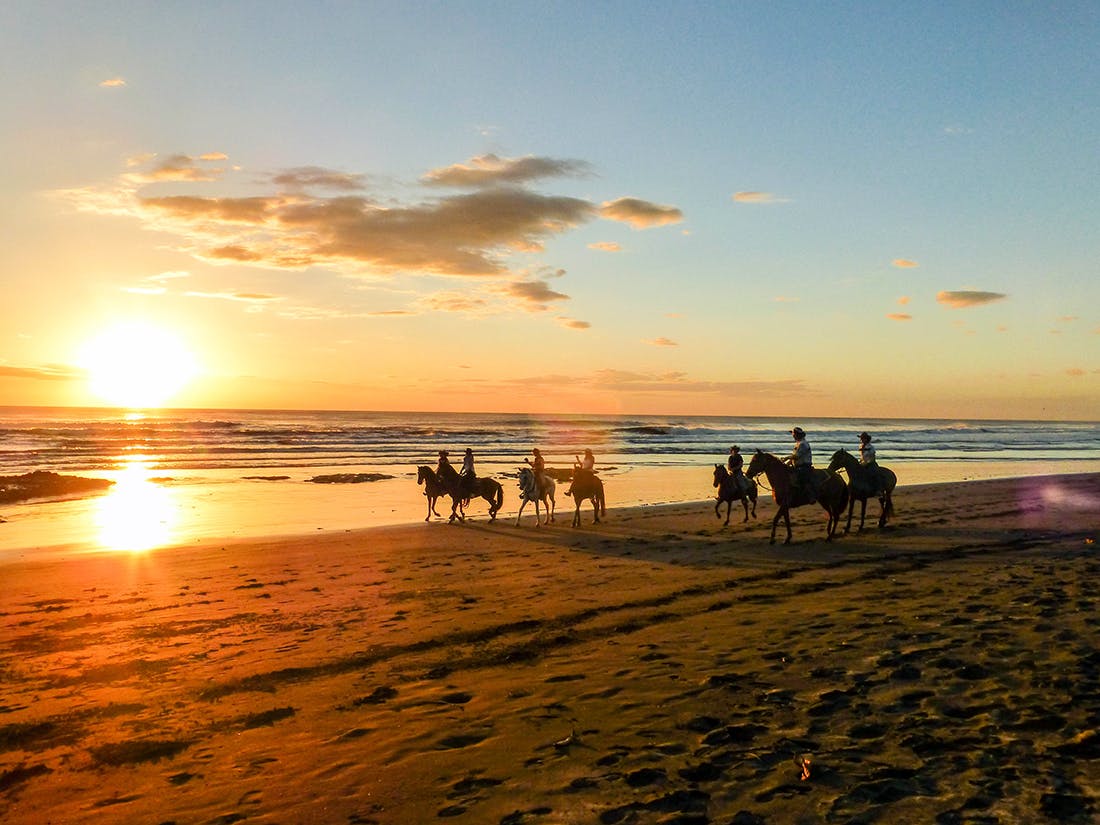 Family in Guanacaste (Flickr: Frode Ramone)
Costa Rica's Pacific Coast is best for families looking for beach. Both Manuel Antonio and Guanacaste are areas with distinct personalities. So, choosing which is best for you will require working with a trip designer. Both Manuel Antonio and Guanacaste have a variety of beaches to explore so no one will be bored. There also are a range of water activities and tours that can be arranged from both destinations.
Recommended family-friendly hotels: Hotel Si Como No or Buena Vista Villas in Manuel Antonio; JW Marriott or the Andaz Resort in Guanacaste
(MORE: Planning your vacation in Costa Rica? Find kid-friendly hotels to stay in.)
For your wildlife enthusiast: Osa Peninsula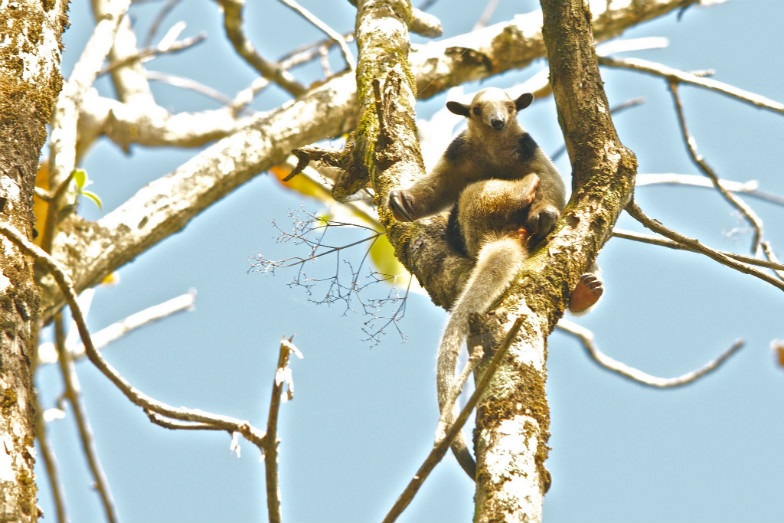 Antbear on the Osa Peninsula (Flickr: Brian Ralphs)
The forest on the Osa Peninsula is dense. And so is the wildlife. This is your rustic, remote rainforest experience. The majority of eco lodges on the peninsula don't have air conditioning, but that doesn't necessarily mean you're roughing it. The kids will get a kick out of boating through wild mangroves to get to your lodge and of out of the variety of fun of hikes and activities offered at the lodges. Your odds of spotting wildlife in their natural environment? Almost a guarantee.
Recommended family-friendly hotel: Lapa Rios Eco Lodge
Costa Rica Experts contributed this to MiniTime.