6 reasons to ditch the car, skip the plane, and get onboard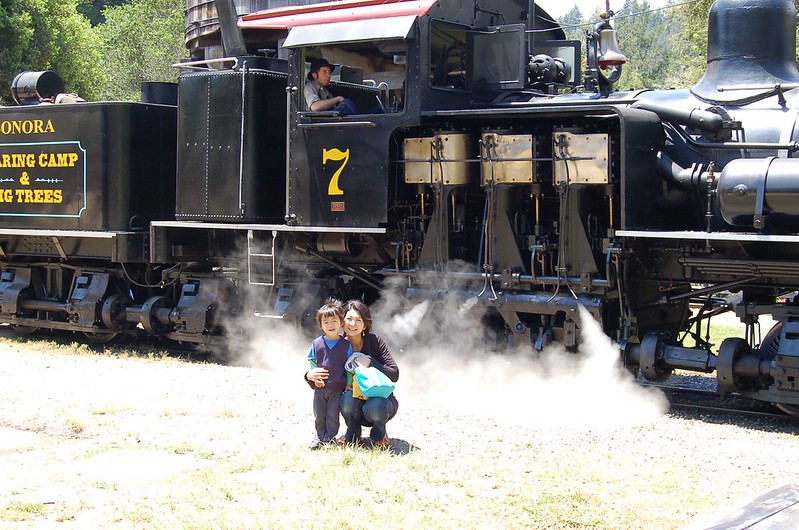 Show us a kid, and we'll show you a train lover. Children of all ages find train travel fascinating, and a fun alternative to the usual car trip. While taking the train may be more expensive than driving, it's arguably more comfortable and enjoyable. It's also usually cheaper and generally much less stressful than flying, since there is no check-in line, no security line, and few of the restrictions leveled on air passengers.
In the US, most long-distance trains are run by Amtrak, which has had back-to-back boom years. Over 27 million passengers rode its rails last year. Here are six reasons for families to join them:
It's low-stress for parents. With train travel, your vacation begins the moment you board. No worries about fighting traffic, getting lost, keeping a toddler buckled in her car seat, or frantically searching for a bathroom along the highway. On the train, Mom and Dad can relax, enjoy some face-to-face with their kids, look out the window together, play cards, read, explore the train, or even take a nap.
It simplifies city-to-city trips. If you're traveling from one urban area to another, the train is often the most efficient way to go. Since you get off in the city center, you avoid both the aggravations of traffic and parking and the hassles and expense that go with airport-to-city transportation. Since train stations are almost always connected to the city's subway or public transportation network, you are perfectly positioned to get your hotel or wherever you need to go.
Everyone gets room to roam. Trains are great for active children who hate being cooped up in a confined space. Not only do seats provide ample legroom for adults, but for most of the journey kids can get up and move around when they want. If you go exploring, be sure to hold your toddler's hand, since a moving train can sway and lurch when approaching the next station. Especially on early-morning or late-night trips, remind your kids to keep their voices down out of consideration for passengers who may be sleeping.
It's a greener alternative. If you're concerned about your carbon footprint, train travel is a no-brainer. It generates much less carbon dioxide, per person, than travel by car or plane. Riding the rails as a family gives you the chance to model responsible ecological behavior for your kids.
It presents a new set of teachable moments. Trains give kids an opportunity to learn new things by simply looking out the window or observing the structure of the train itself. A train trip can introduce small fries to a wealth of new vocabulary words, such as "conductor," "station," and "engineer." And for a child who's never been on a train before, a trip to the bathroom or dining car becomes an adventure.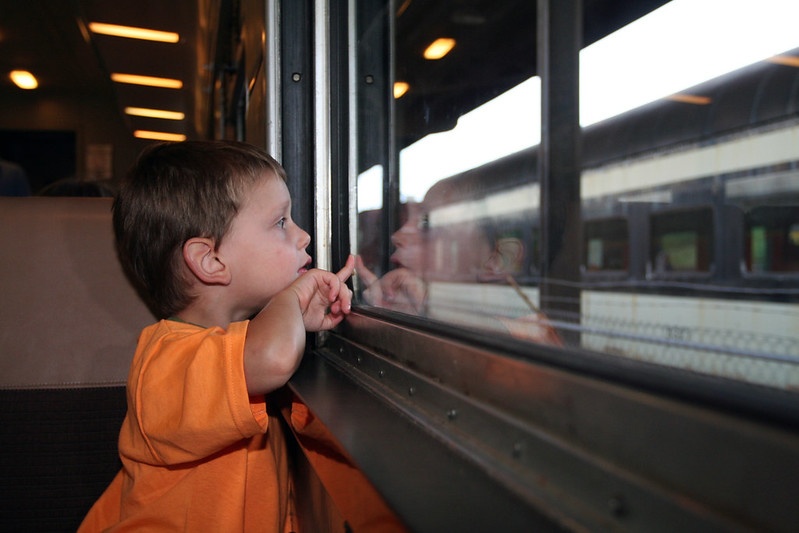 If you're traveling with preschoolers, be sure to pack a picture book about trains. Good bets include the classic The Little Engine that Could, any title from the Thomas and Friends series, and titles such as Seymour Simon's Book of Trains or All Aboard Trains by Mary Harding. If you have school-age kids, bring a train schedule and a map so they can trace the journey.
For cultural and historical information about the towns on your route, check out Amtrak's online magazine, "Whistle Stop." Amtrak's web site also lets you download and print out mini-guides to eight US cities, from Washington DC to San Diego, which show tourist attractions within walking distance of each Amtrak station. (But if you plan to visit these places, bring a backup map since Amtrak's maps don't always show addresses or street names.)
It opens a window to America. Many of Amtrak's routes take you through some of America's most beautiful landscapes, which you can enjoy without having to keep your eyes on the road. The California Zephyr, traveling from Chicago through Denver to Emeryville, California, passes through the Rockies and Sierra Nevada mountains. An autumn trip on the Adirondack (New York City to Montreal) or the Ethan Allen Express (New York City to Rutland, Vermont) is absolutely fabulous when the leaves are changing color. Several Amtrak routes offer observation lounge cars with comfy chairs and floor-to-ceiling windows for optimal viewing. And thanks to the Trails & Rails partnership with the National Park Service, some trains even bring aboard National Park Service volunteers to give seasonal talks about nearby areas of interest.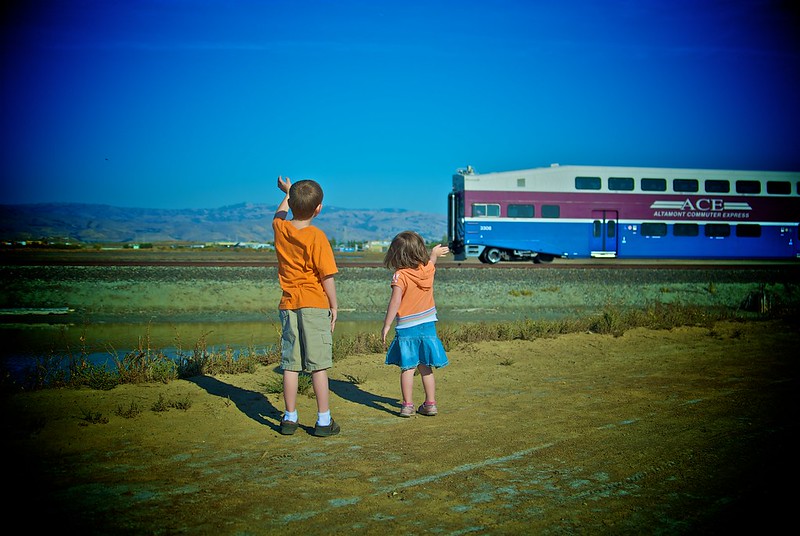 More Train Travel with Kids: