Vacation ideas for moms and dads
By Michelle Rae Uy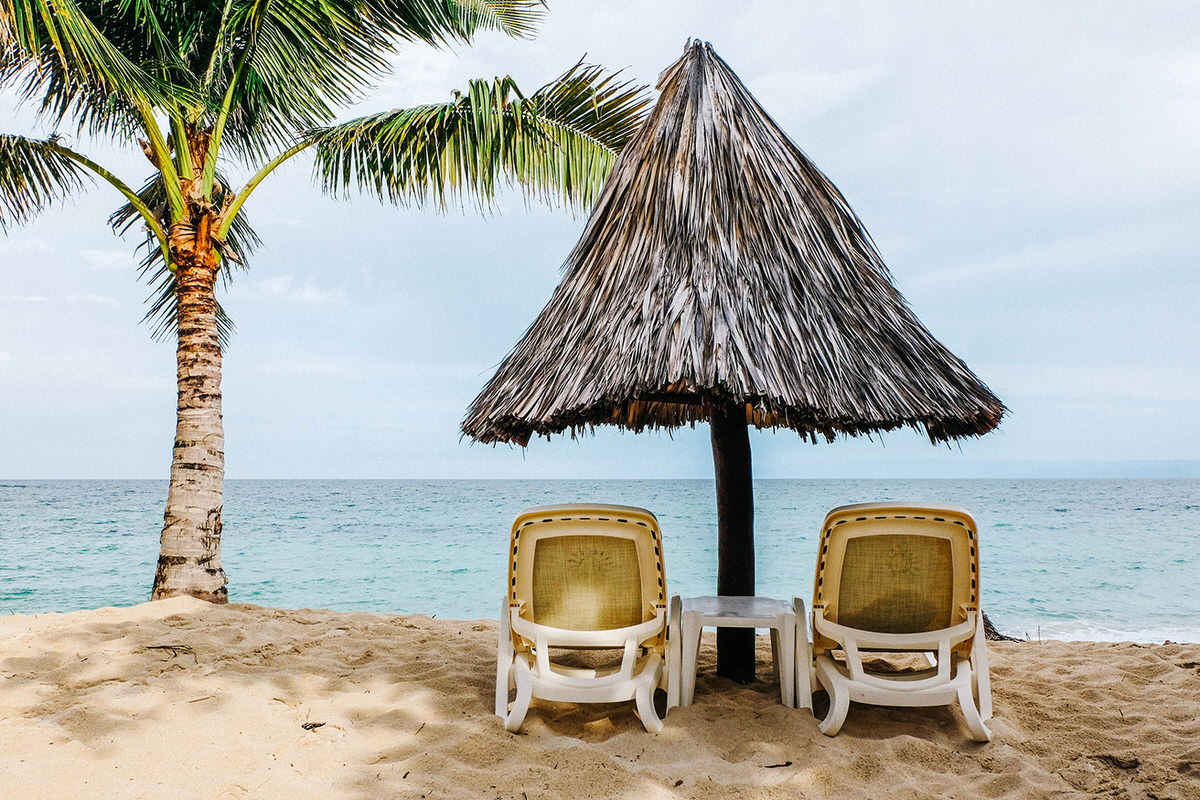 The small island of Cayo Levantado in the Dominican Republic is a great place for a mom and dad only getaway. (Photo: Michelle Rae Uy)
Traveling with the kids certainly has its perks, and special bonding time with the whole family is definitely essential. But moms and dads need an actual break too—a break from the daily grind, from the everyday rush and yes, even from the kids. A year of changing diapers, getting groceries, helping kids with homework, making sure there's food on the table, and commuting to and from work can take its toll, and none are more deserving of a break than them.
From the quieter, offbeat beaches of Samana and a private island off the coast of the Dominican Republic to the busy streets of Playa del Carmen in Mexico, here are just a few appealing ideas for a family vacation sans the kids, all of which we have tried and tested for you.
(MORE: Best Things to Do in Belize with the Kids)
Cayo Levantado, Dominican Republic
Only a few minutes off the coast of Samana in the Dominican Republic, Cayo Levantado is a small island that's remained just under the radar of US travelers. Access is easy, just a short, 15-minute boat ride, but it feels very much like it's hundreds of miles away: quiet, slow-paced and rugged in many ways. There's a well-appointed, public beach on the island, and it's considered as one of the best beaches in the region.
Most of the island is, however, exclusive only to guests of the adult-only, all-inclusive Luxury Bahia Principe Cayo Levantado, which makes for a great R&R base. Slip into the slow rhythm and immerse in nature at this resort where European luxury meets affordability. Activities include taking a dip in the delicious water, sunning at the pool, sampling delicious food, indulging in a few cocktails, and commingling with travelers from the UK, Germany and Belgium.
Playa del Carmen, Mexico
Playa del Carmen is a charming destination for a mom and dad only getaway. (Photo: Michelle Rae Uy)
Cancun's little sister is a Mexican haven for travelers seeking to get away from the hustle and bustle without being too far from the action. Playa del Carmen's main tourist strip does get busy, especially during the high season; but the vibe is certainly still very small town. Even the beach, which can get crowded, still retains its easygoing feel. Best of all, there are many cuisines to sample in town—from several Asian fares to South American and European. And not having kids around means you can pretty much indulge in anything and everything without having to worry about the picky eaters.
Keep it completely kids free and stay at the palatial The Royal Playa del Carmen, an adults-only all-inclusive property nestled perfectly between the beach and Avenida 5. Among the many things we love about the resort: the in-room Jacuzzi, the oceanfront Olympic-size pool, the private hammock in every balcony, the coffee shop and the warm, hand-to-heart welcome.
Samana, Dominican Republic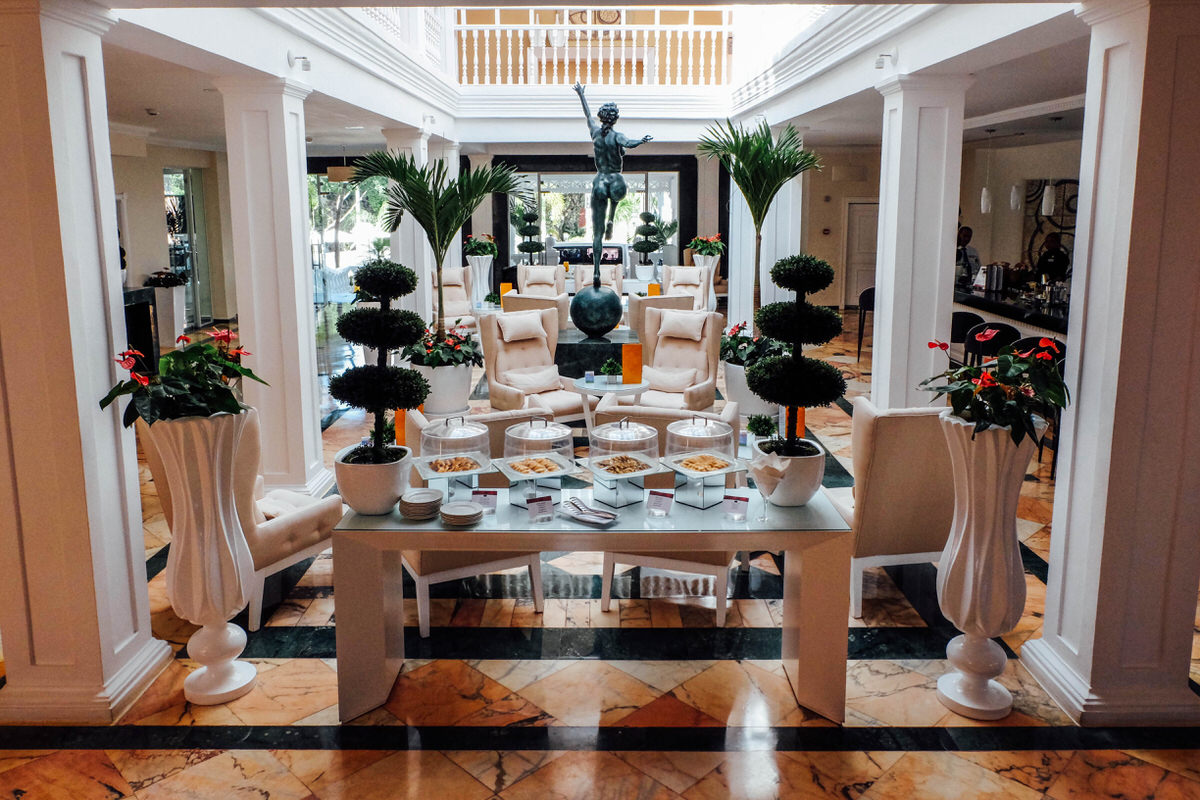 Luxury Bahia Principe Samana is a gorgeous adults-only base for a Samana getaway without the kids. (Photo: Michelle Rae Uy)
If you're really in search of a small town to escape to and maybe rub elbows with the locals, Samana is a fantastic option. It's no private island, but it's just as exquisite. The town looks little changed and still very unaffected, making it a wonderful place to explore on foot and experience the true Dominican way of life. See its small, vibrant buildings, visit the local markets and stores, and if you're feeling adventurous, trek the Bridges to Nowhere (Los Puentes). There are a few boat excursions that leave Samana to Punta Cana every week, if you're looking to explore other areas of the Caribbean island nation.
Rooms at the enchanting Luxury Bahia Principe Samana are bright and airy, each appointed with four-poster beds, rattan furniture, a fully-stocked mini bar and a thunderous view. What we love most? The elegant lobby where delectable cookies and friendly staff await with refreshing pina coladas served in hallowed pineapples.
(MORE: 7 Reasons to Visit the Island of Nevis with the Kids)
Riviera Nayarit, Mexico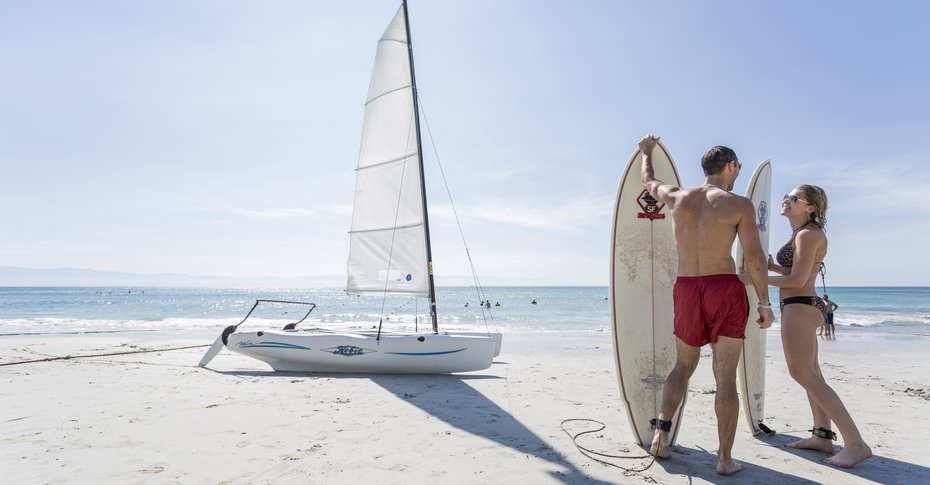 Try your hand at surfing whilst vacationing in Riviera Nayarit without the kids. (Courtesy Paladium Hotel Group)
Stretched 192 miles along Banderas Bay's northern coastline, Riviera Nayarit is a prime destination for the more upscale lot, thanks to its collection of luxurious resorts. But it's also home to the more modest, down-to-earth sights: serene beaches, sleepy towns, beautiful lakes, thick jungles, and pretty awesome surfing spots. There are archeological sites too. There's a lot to do, therefore, as soon as you step out of your resort.
As the kids won't be around, an adults-only resort may just be what the doctor ordered. There are a few in the area, but The Royal Suites Punta de Mita by Palladium is a fantastic option. The all-suites, all-inclusive resort is full of exclusivity, starting from the 300-meter, white sand beach that is hidden from the general public and the surfing spots located just steps from the resort. The resort is pretty small too, especially compared to the other properties in the area, which means guests get the personalized access and the boutique hotel vibe.
Michelle Rae Uy contributed this to MiniTime. She is a travel writer based in Los Angeles and MiniTime's Head of Content, who spends her free time on adventures and film photography.