Test Drive These Newest Theme Park Attractions
By Dave Parfitt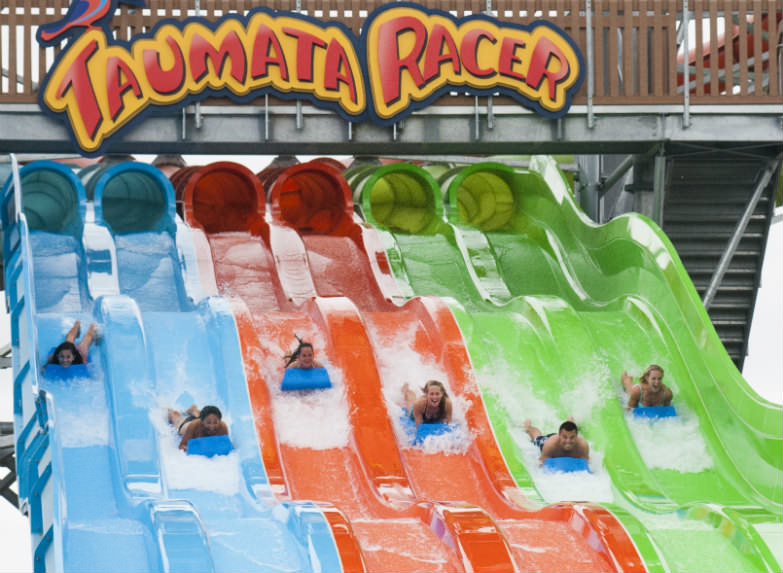 Taumata Racer at Aquatica San Diego
For many families, summer-time means an annual trek to the amusement park, and the local area funlands are always rolling out new attractions to lure kids, teens and their parents through their gates. Of course the Southern California theme parks are no exception, and have added lots of exciting new kid-friendly attractions that should provide big fun this family vacation season. Continue reading for a rundown of all the new attractions coming to Southern California theme parks for 2014.
Disneyland Resort
The First Avenger, Captain America, is giving lessons on freedom and liberty to Disneyland visitors all summer, and after a lengthy 18 month refurbishment, Disneyland fans will experience a smoother ride, restored mining town and enhanced effects that are DYN-O-MITE on Big Thunder Mountain Railroad. Finally, capitalizing on the popularity of Disney's FROZEN, Anna and Elsa are greeting families in Fantasyland and they get their own float with Olaf before Mickey's Soundsational Parade.
(MORE: Look for kid-friendly hotels near Disneyland.)
Universal Studios Hollywood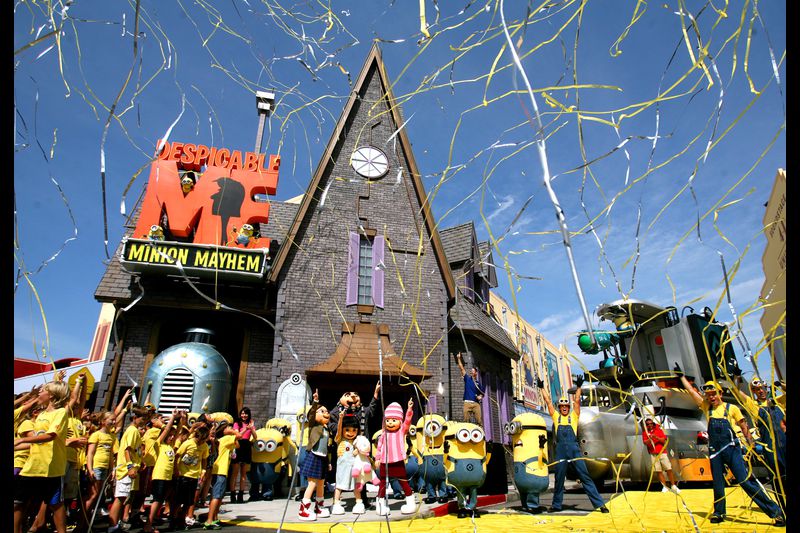 Despicable Me: Minion Mayhem at Universal Studios Hollywood takes you inside Gru's house to his secret laboratory where you become a Minion and are whisked away on an immersive 3D training mission to join his army of Minions. The ride ends with a real-life dance party complete with meet-and-greet photo opportunities with the Minions themselves. Next door to Despicable Me: Minion Mayhem is Super Silly Fun Land, the "funnest" place on Earth from the movies. Super Silly Fun Land has a splashground with fountains, water dumps and splash pools for kids to cool off and a dry play space with climbing structure, slides and a classic spinner ride.
Knott's Berry Farm
Camp Snoopy children's zone is celebrating its 30th Anniversary with the addition of THREE new family-friendly attractions. Watch out for that Kite Eating Tree on "Charlie Brown's Kite Flyers" – a swing ride that twirls you 18 feet off the ground. You won't have to worry about getting dirty on "Pig Pen's Mud Buggies," but you may get dizzy and bounced in his all-terrain vehicle spinner. You can also take flight on Linus' favorite blanket on "Linus Launcher," where you'll soar 10 feet into the sky. Finally, passengers on Camp Snoopy's Grand Sierra Railroad can catch glimpses of the Peanuts Gang throughout the 8 minute ride narrated by Linus Van Pelt.
SeaWorld San Diego
To celebrate its 50th Anniversary, SeaWorld San Diego totally revamped its entrance plaza adding a hands-on experience making the park's entrance an attraction itself. With its beach themed landscaping, wave and coral sculptures, Explorer's Reef takes guests immediately under the sea where they can interact with marine animals in touch pools. Nearly 5,000 fish, rays and crabs are housed in the saltwater and freshwater tanks, and animal experts are on hand to give more information as well. Also, SeaWorld's Sea of Surprises 50th Anniversary Celebration is an 18-month long event with roaming "Surprise Squads" dealing out random prizes and special experiences to families.
(MORE: Stay at San Diego hotel with kid-friendly amenities.)
Aquatica San Diego
Aquatica San Diego may have just opened in 2013, but that doesn't mean SeaWorld's waterpark can't install something new. They added a high-speed thrill slide known as Taumata Racer that lets friends and family race side-by-side-by-side on a six lane, 375 foot slide, with 180-degree swooping turn, and tunnels before reaching the finish. Hop on a mat, look your rivals in the eye and head face down to see who wins.
San Diego Zoo Safari Park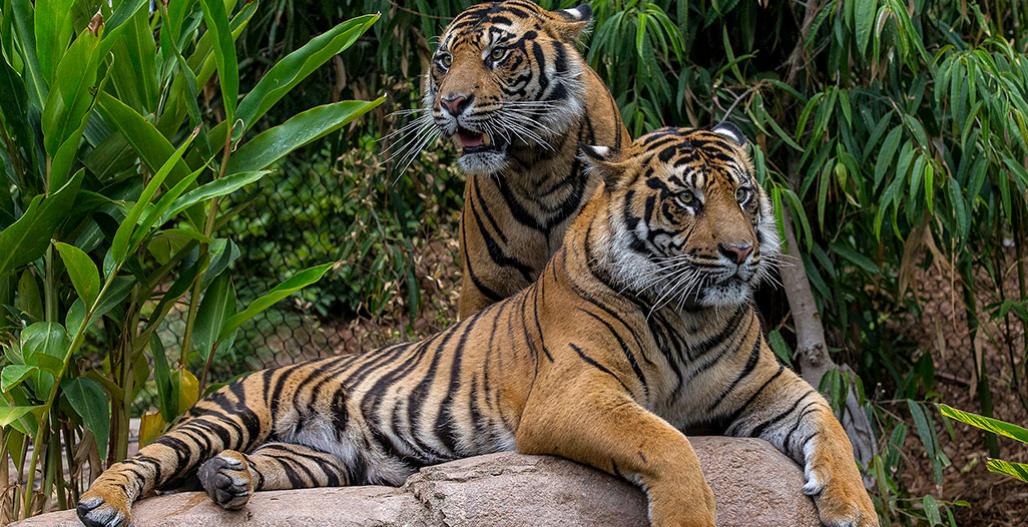 Want to tug-of-war with a tiger? You can at San Diego Zoo Safari Park. The Tull Family Tiger Trail is a 5+ acre forested environment offering an up-close experience with their six Sumatran tigers and the opportunity to learn more about the tigers' native land. Tour Indonesian-style buildings and lush landscapes and come within inches of the tigers behind glass viewing walls. At the Tiger Training Wall, you may experience a keeper interacting with a tiger up close or play tug-of-war as part of the tigers' enrichment activities.
LEGOLAND California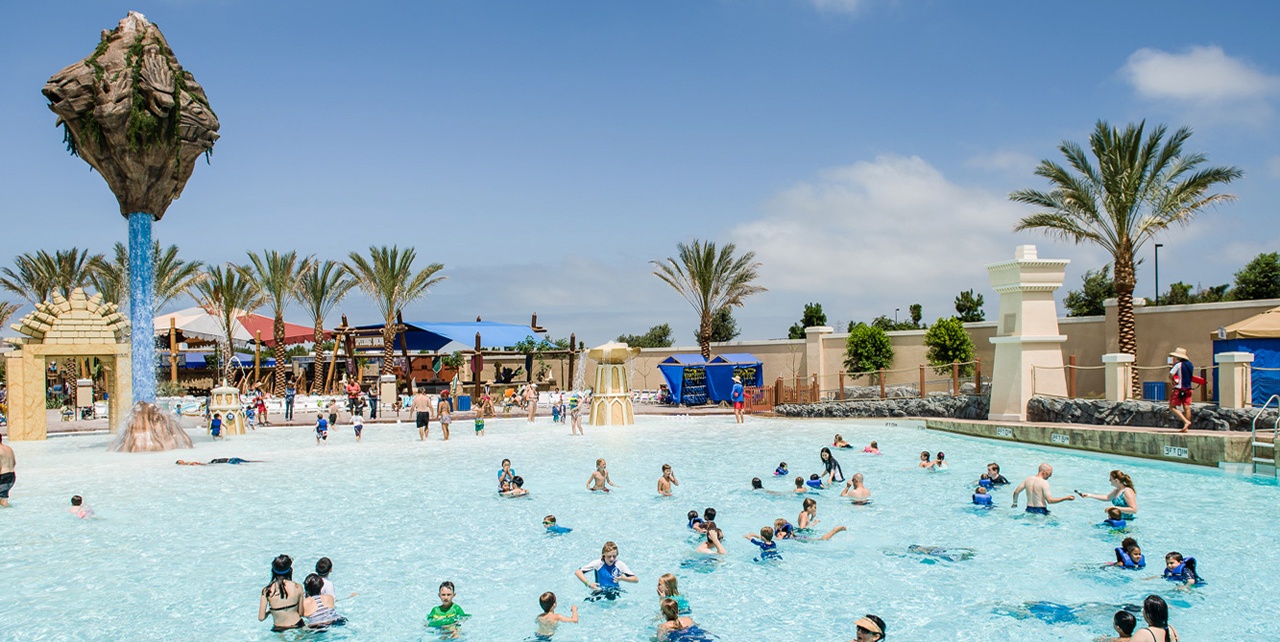 Legends of Chima Water Park (Photo: dave lauridsen)
The highly themed Lego "Legends of Chima" water park expansion just opened at LEGOALND California complete with a floating "Mount Cavora" in the Lion Temple Wave Pool as well as a splash ground equipped with slides, water cannons and "Eglor's Build-A-Boat," where kids can create and race their own LEGO crafts.
Dave Parfitt of Adventures by Daddy contributed this to www.MiniTime.com.